On Friday I felt the punch in the gut that comes with seeing your site's hard work appear, stolen, on someone else's site. And not a sentence, not a quote, not just one picture (and I don't think ANY of those are acceptable either) but I first saw one full post – a post that had been written by Kelli Stuart, one of the contributors I pay to write here for ExtraordinaryMommy.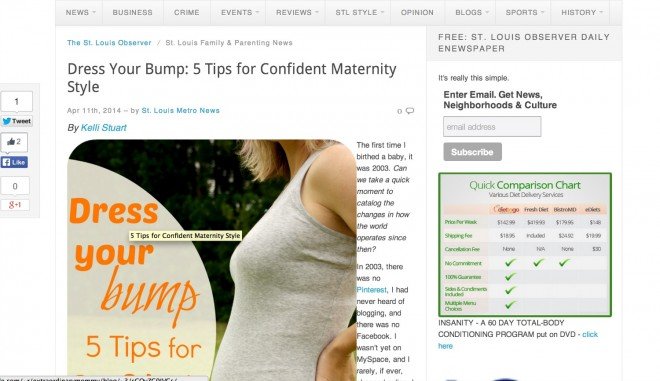 And then I learned there was another post.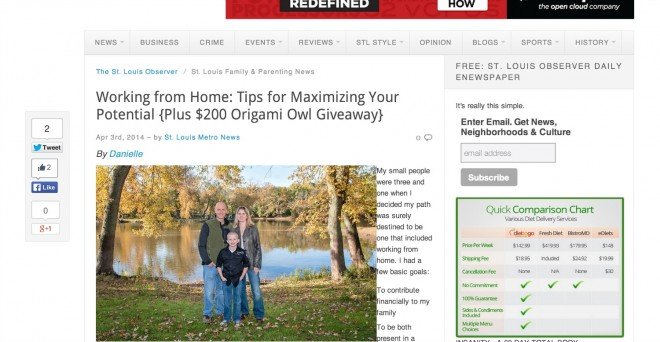 And then another.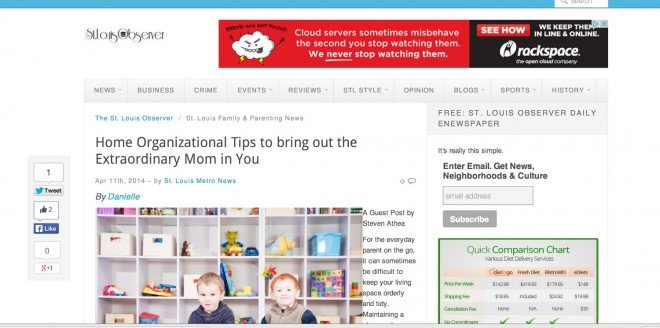 (this above post  had appeared here on our site that very morning) Then I learned that there was a full Google Proxy feed running right from my site to this site, the St. Louis Observer. This, my friends, is stealing.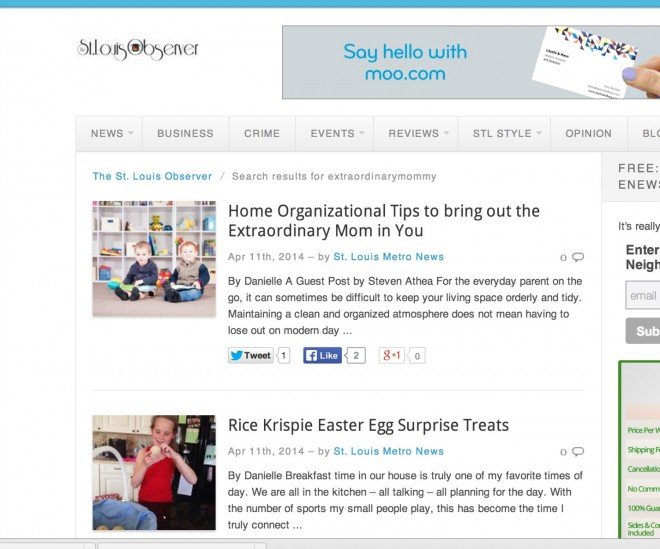 This theft had apparently been happening since February. Every post that appeared here on ExtraordinaryMommy instantly then appeared on the St. Louis Observer. (note the screen shot above: search results for 'ExtraordinaryMommy') And then? Each post was auto-tweeted from @StLouisObserver to direct you to MY CONTENT on THEIR SITE. (amazingly – this twitter account is still auto-tweeting non-existent content).
I then realized I wasn't alone. This local, St. Louis site was running full feeds from DOZENS of local blogs and news sites to their 'newspaper'.
I called the Editor The St. Louis Observer. Twice. The first time after I realized one post was on their site and the second after I realized they were running the feed.
I mentioned it on Facebook.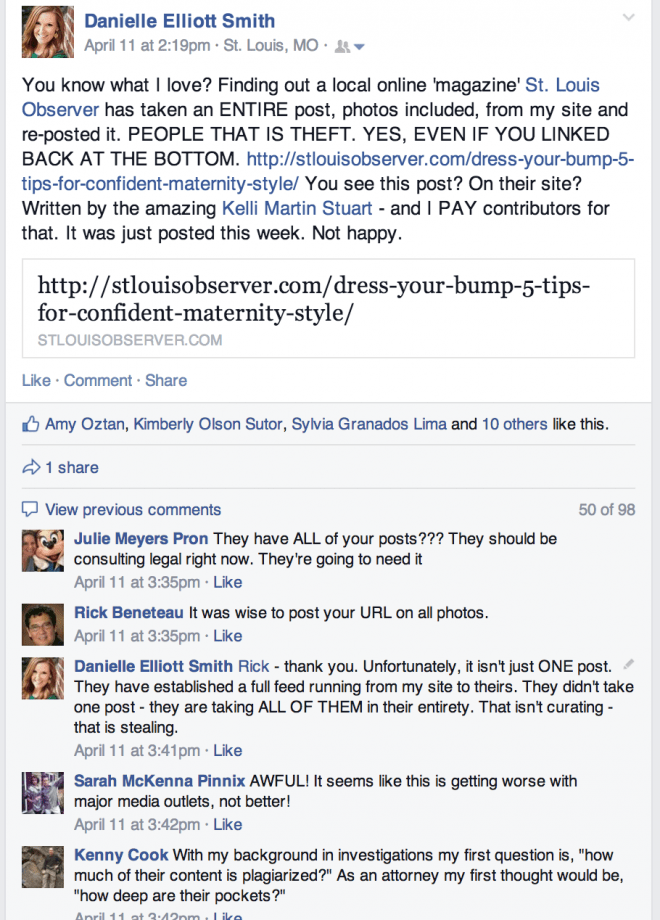 I tweeted about it.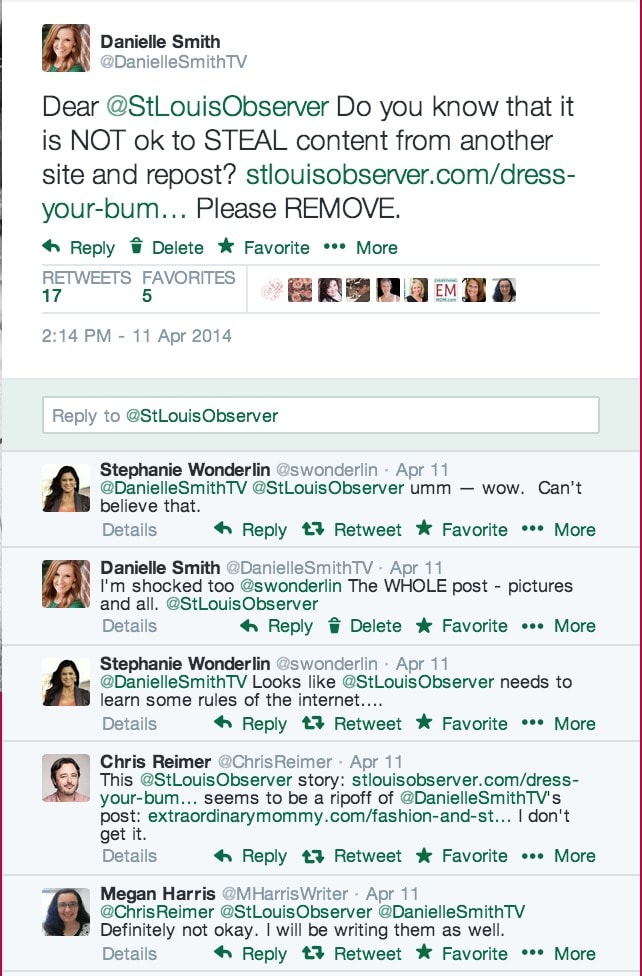 But this post I'm writing here? Is less about stolen content and more about the power and beauty of community.
Because THAT is what I felt on Friday afternoon and evening. I felt surrounded by a strong community of people who love and respect this space, who value the work that we collectively do, who understand that the content I create, that YOU create, that WE create, is worth protecting.
I went to bed on Friday night, not sick to my stomach that this happened, but PROUD and GRATEFUL that so many people were willing to add their voice to mine to stand up for what is right – to spend time with me on Twitter and Facebook to say that it matters and that they, too, know the difference between right and wrong.
Within minutes, so many of you joined the online conversation, helping me to make the point: Stealing Content Is Not Ok.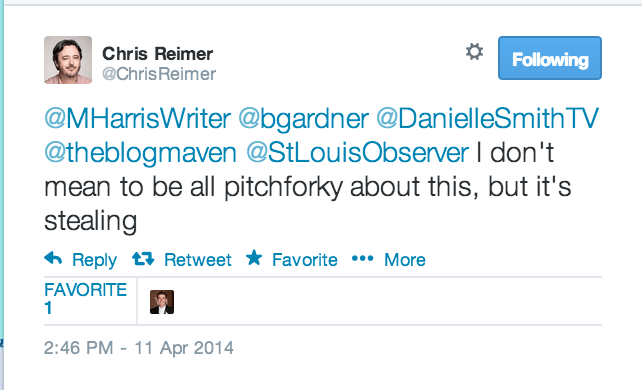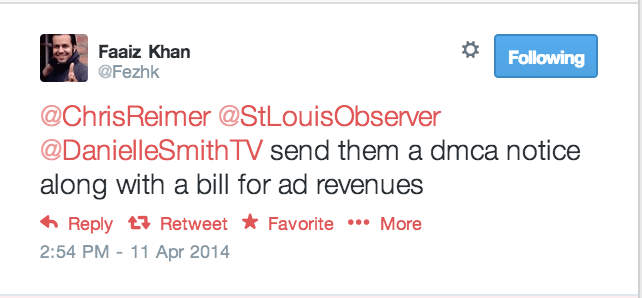 This isn't about writers, photographers and videographers in the digital space stomping their feet like children and refusing to share – this is about protecting our work. Legally. The content we create belongs to us. You can't simply take it and claim it as yours. There are, in fact, laws to protect us. Copyright and DCMA. And no, what the St. Louis Observer was doing WAS NOT CURATION.
They weren't mentioning awesome content and linking to it. They weren't sharing links to topics they thought were fabulous. They were re-posting FULL POSTS. And some of the posts they were re-posting were ones I had PAID FOR. That is stealing. Additionally, their Contributors page said they would syndicate local blogs at the 'blog owners request'.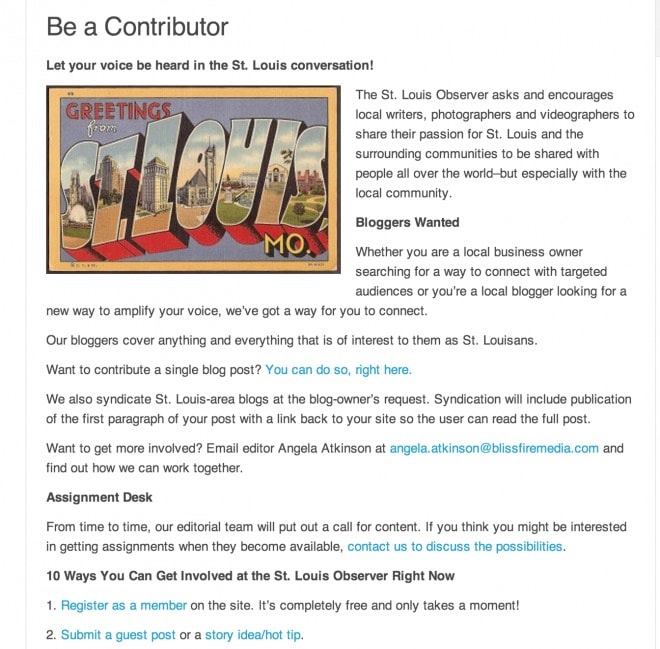 Or maybe not. There was no permission granted by me or by the dozens of others who responded to me. Many of whom had previously requested their content be removed and had never heard back.
Though the editor of the St. Louis Observer did not return my calls, my content and many other's did begin to disappear within hours on Friday night – for which I was grateful.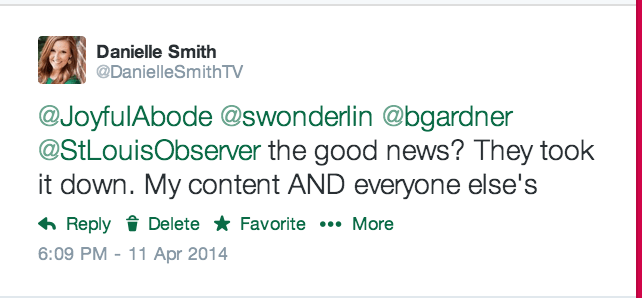 Later in the evening, I received this email through my contact form:
Danielle–I apologize for the mistake on the St. Louis Observer site. It was supposed to just pull in the RSS feed which was supposed to only put the title of your post and a link to your site. I have removed ALL posts and have removed your feed entirely from the site. I am sincerely sorry for the error and never meant to steal your work.

Angie Atkinson
To be clear, I never authorized the St. Louis Observer to pull in any RSS Feed of my site at all.
On Saturday, the entire St. Louis Observer site was put on hiatus and an official apology was posted. I saw the apology and announcement via Twitter.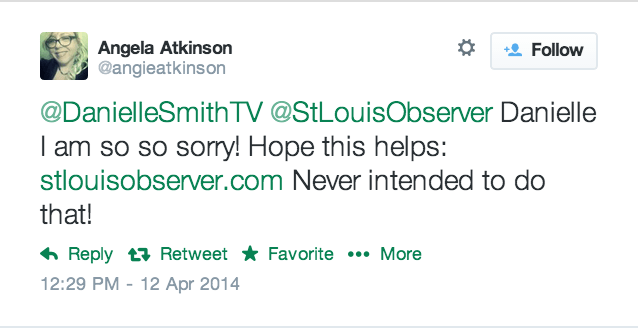 While I am incredibly grateful to Editor Angela Atkinson for taking this extreme step, I will admit to being disappointed that she didn't return my calls and I am hesitant to believe that it was a 'plug-in malfunction' that was pulling in all of my content (and many others) for upwards of four months. In order to believe that, I would have to believe that Angela NEVER visited her own site in order to see that each and every one of my posts, in their entirety were appearing on her site – each day. And again, I never authorized her site to pull in my content to begin with.
Again, I respect Angela's decision and appreciate her attempt to make things right – especially since she has taken down ALL content – not just mine – at least temporarily.
Finally, I cannot say enough about my extreme gratitude for the support of this community. I so appreciate how quickly bloggers and digital publishers were to recognize how important it is to stand together to protect the hard work we create. It was a amazing to see the right thing happen – and so quickly.
I'm beyond grateful.
To this Community – A Million Thank You's….