//
I did not grow up in St. Louis, but my husband did. We've now lived here together for a dozen years and I'm still amazed by all of the options we have to explore the city, to entertain our small people and to 'travel' in our own backyard. Not being a Midwest girl by birth, I'm always excited to head out with my kids and see more, do more, experience more of what St. Louis has to offer.
Since I know St. Louis is a beautiful place to visit, I partnered up with Expedia to showcase some of must do activities in St. Louis
Here are 10 Things You Must Do in St. Louis.
The Gateway Arch
Standing 630 feet tall and stretching 630 feet wide, (yes, amazingly it is the SAME height and width!) the Gateway Arch is the tallest man-made monument in the country. Made of stainless steel, the Arch represents the expansion of our country in to the West.
You can climb aboard a pod that will carry you to the top for one of the best views of the city, or take full advantage of the grounds surrounding it.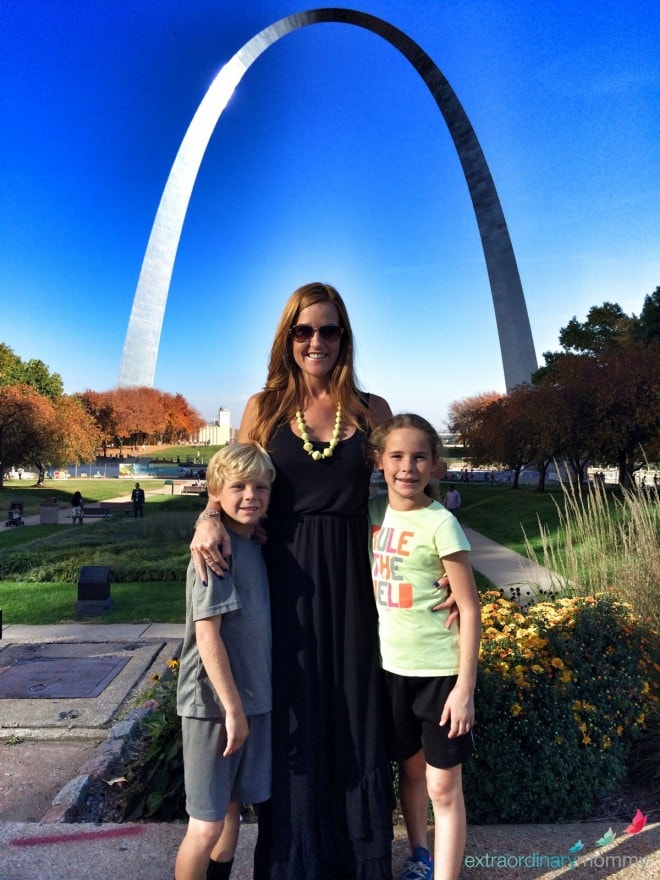 On beautiful days (like those we have been experiencing in St. Louis) the grass is covered with families throwing frisbees, picnicking, and even teams playing sports.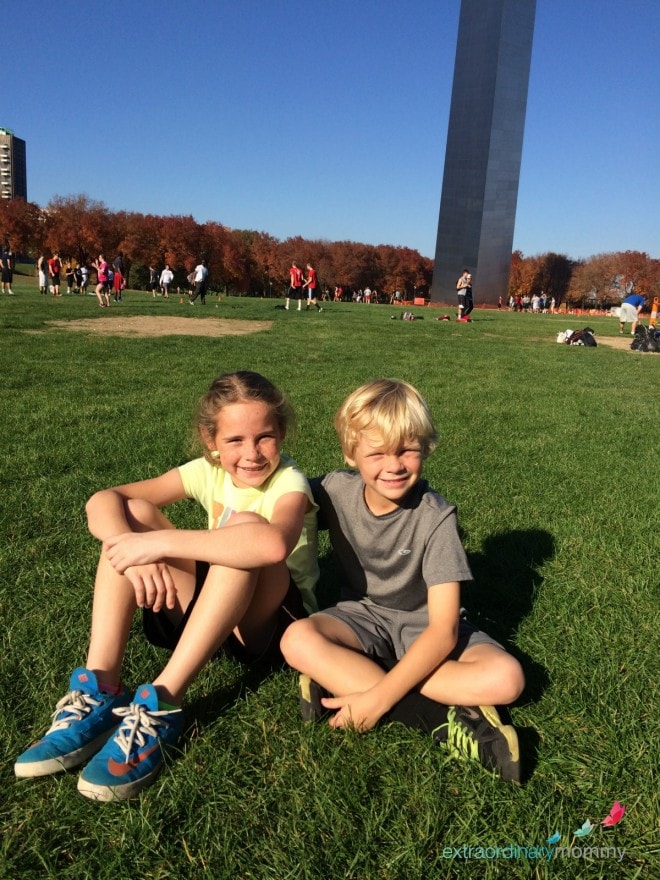 It is open every day except Thanksgiving, Christmas and New Year's Day. Winter Hours are from 9am-6pm and during the Summer, hours are from 8am-10pm. As one of the most popular attractions in our fair city, tickets tend to sell out early in the day, so purchasing in advance online would be a good idea. As the grounds around the Arch are being expanded significantly (to be improved by 2015), you will notice construction as you approach, but the monument itself (and the surrounding grounds) are open to visitors.
The Old Courthouse
Located just across the grounds from the Arch, the Old Courthouse holds history from the 1800's, having been built somewhere between 1839 and 1862. It has the distinction of being the location where slave Dred Scott and his wife Harriet sued for their freedom (the Dred Scott Decision) and where Virgina Minor sued for a woman's right to vote in 1872. This location, like the Gateway Arch and the Museum of Westward Expansion are all part of the Jefferson National Expansion Memorial Park.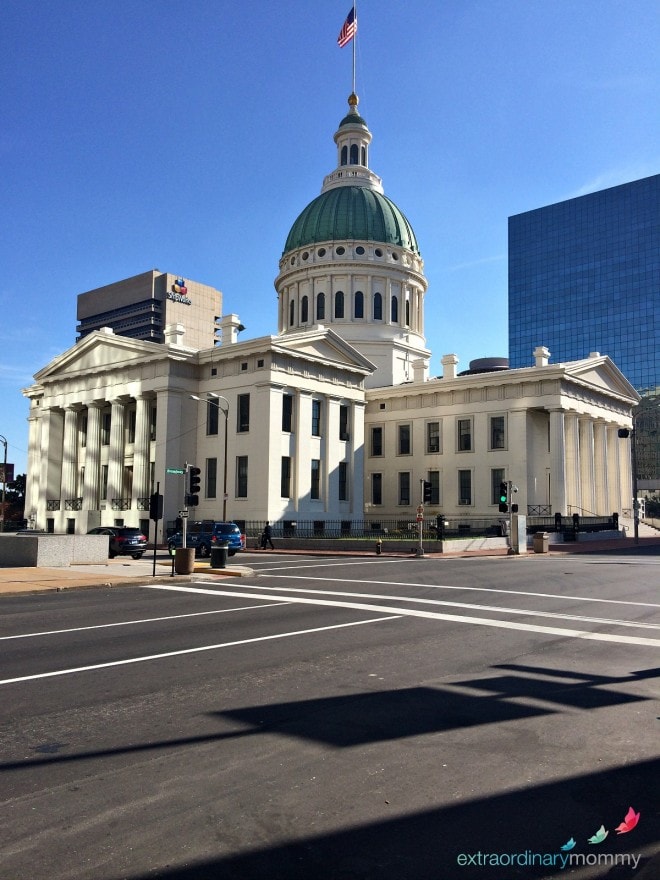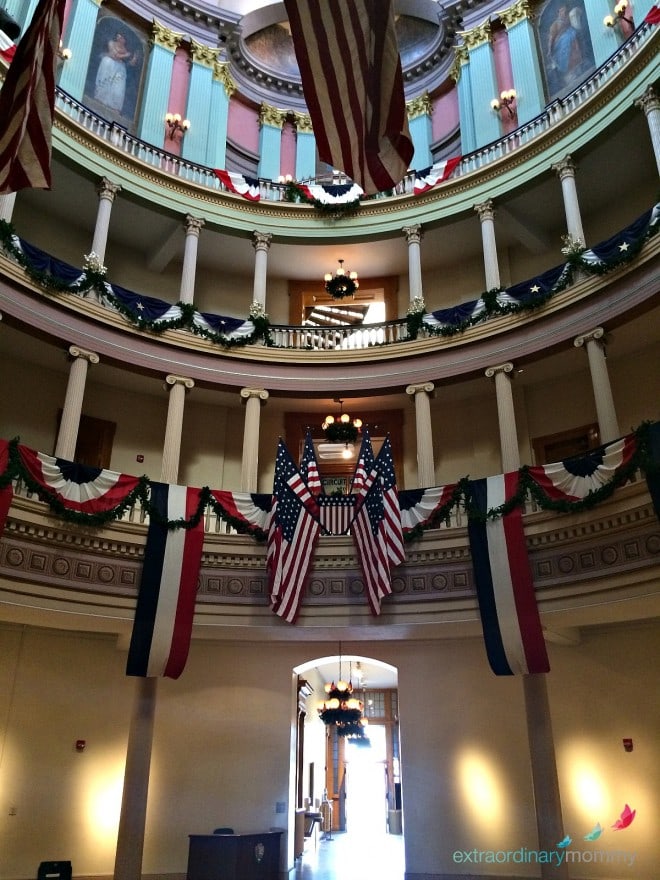 Within the halls of the Old Courthouse are original courtrooms and a rotunda that will transport you to another time. At eight and ten, I found my children were fascinated by the history and curious about each and every tidbit the halls offered. The walls are covered by murals and photographs depicting St. Louis more than 100 years ago. A 17 minute video shown at the top and bottom of every hour will explain the Dred Scott Decision in detail. This historic venue is free and open year round from 8-4:30.
The St. Louis Zoo
It is impossible to mention any activities in St. Louis without including the St. Louis Zoo. We have visited dozens of times and never tire of the variety of animals, the opportunity to jump on a Carousel or train around the park or the simple fact that this Zoo, unlike those in virtually every other city is free.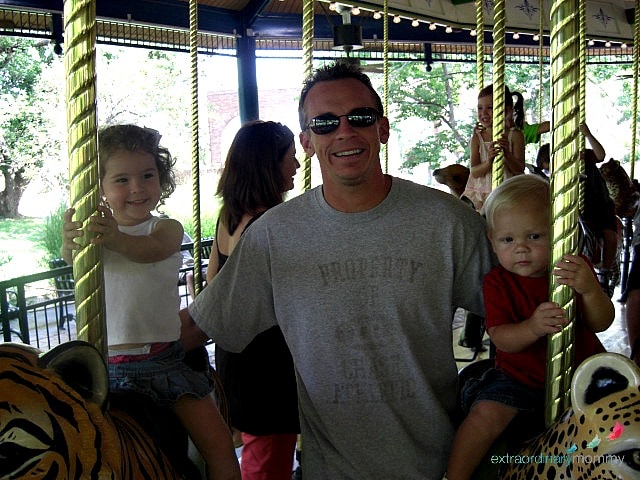 The Zoo – first opened in 1910,  is able to boast that it is home to more than 19-thousand exotic animals and my small people have always been fascinated by the history of each and the fact that a number of them are either rare or endangered.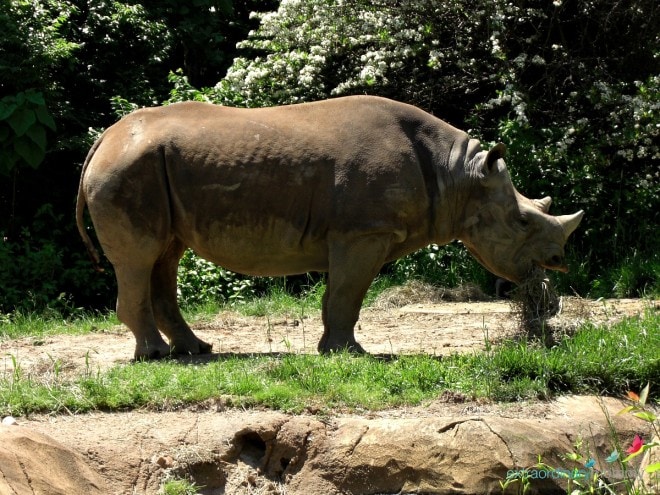 Nearly 3-million people visit the Zoo annually. It is incredibly popular not only with local families, but with tourists. Set to expand in the coming years, the Zoo is known for a wonderful Penguin exhibit, a Stingray exhibit, and a Sea Lion show as well as many others. It is open daily from 9am-5pm, but is closed on Thanksgiving, Christmas Day and New Year's Day.
The Magic House
Open since 1979, this Children's Museum has always operated with the mission to engage kids in creativity and exploration and serve as a 'home' to spur on their imaginations. It is filled with such joy that my children have never been able to contain their excitement when we enter. There are construction zones, areas for water play, and sections that focus on experimentation, learning and math. More than 50-thousand local children visit the Magic House each year on field trips, but I found taking my small people and letting them play freely has always been a favorite way to spend a day – especially during the colder months of the year when inside play is a predominant activity. With varied hours throughout the year, (they are closed on Mondays) I recommend heading to their website to confirm before visiting.
The City Museum
If I was to recommend you visit only one attraction while you are here in St. Louis, the City Museum would be at the top of the list. This indoor/outdoor playground is 600-thousand square feet of exploration and imagination. When I mention this location to my small people, their eyes widen and their cheeks flush. There is simply so much to see: four floors of found objects enticing kids (and adults alike) to crawl, climb, and create a world that makes them happy. There are two abandoned airplanes, pieces of old homes, tile, metal tunnels and items used in construction – like old bridges.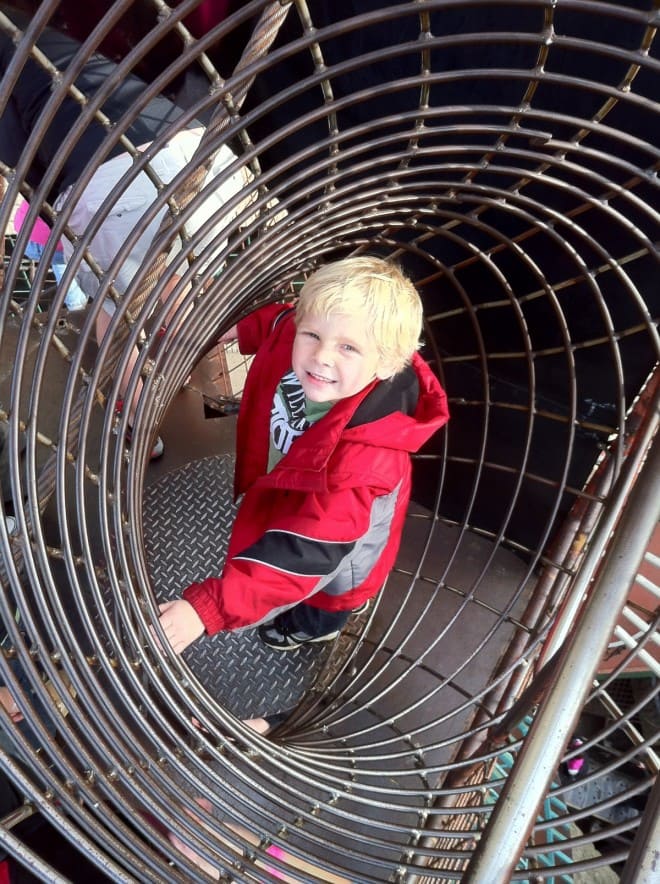 Within the building there are areas focused on natural history, on architecture and even the circus. The World Aquarium is accessible for an additional entrance fee ($7.95) and houses sharks, stingrays, an underwater tunnel and reptiles you can hold if you are brave. (My small people are brave. I am not.)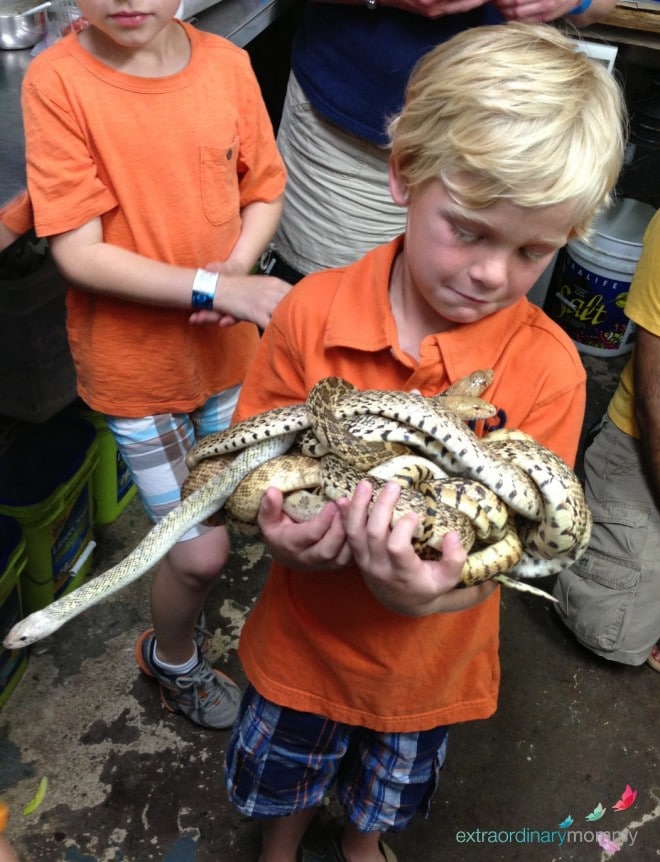 The Museum is closed on Mondays and Tuesday, open from 9am-5pm on Wednesdays and Thursdays, from 9am-midnight on Fridays and Saturdays and from 11am-5pm on Sundays. Admission is $12 for everyone ages 3 and up.
Crown Candy Kitchen
As one of St. Louis' oldest and most popular attractions, this candy shop and soda fountain often has customers lined up outside waiting for a seat or simply wanting to purchase some of their sweets, malts or milkshakes. It was opened in 1913 and STILL feels like a giant step back in time the moment you see the building and then when you enter. It could be the juke box, the old-time collectibles or simply the service, but Crown Candy Kitchen is a treasure. One of the greatest joys is taking some candy 'to-go' and then surprising family or friends with some extra goodness. I know my Mother-in-Law loves it when we stop by with a Crown Candy Surprise. They are open Monday through Thursday from 10:30am-8pm and Fridays and Saturdays from 10:30-9pm. They are closed on Sundays.
Grant's Farm
Once owned by Ulysses S. Grant, Grant's Farm is magical not only for its history, but for the experience my small people have each time we go. You begin on a tram ride that offers you a view of the 281 acres, an excerpt of the story of the property as well as many of the hundreds of animals that roam free – from buffalos to llamas, from deer to eagles. Moments after disembarking from the tram, my kids find their way to the goats – for $1 a bottle, it is feeding time. We easily spend 30 minutes watching and feeding as my kids start on the outside of the pen and eventually make their way inside to pet and play. We've learned those goats are hungry, so they do like to nibble at your clothes as you walk through.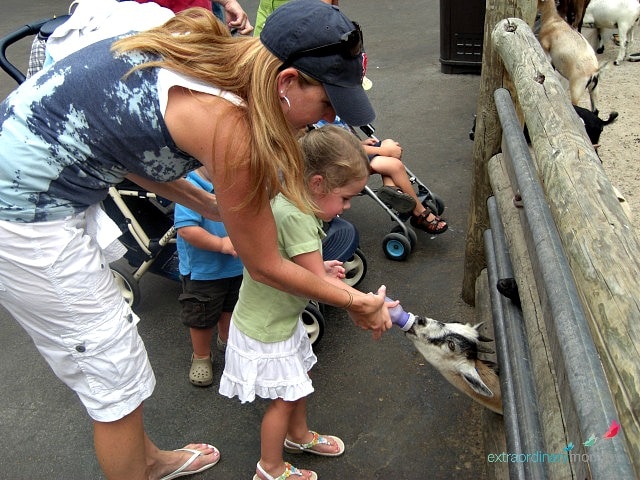 As you wander the foot-path through Grant's Farm, you'll see many other animals including kangaroos and elephants….and yes camels. Those guys are hungry too. Your last stop will be Bauernhof, the Busch family's traditional Bavarian farmhouse. Here you will find bratwurst and pretzels as well as a variety of other fare. And for beer lovers, there are samples of Anheuser-Busch beer in the Hospitality Room – these are available to guests 21 and over.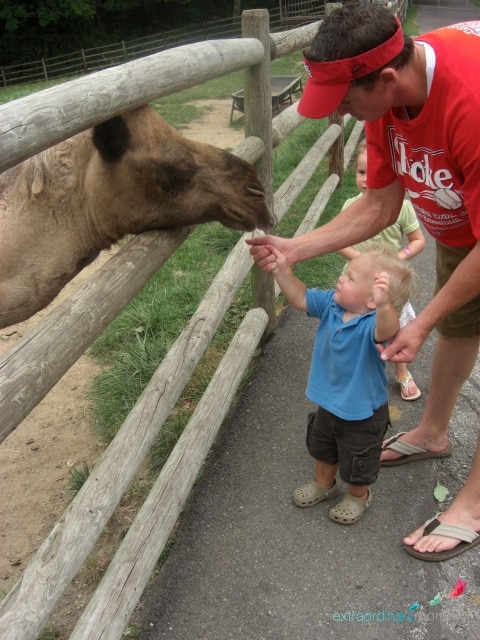 Missouri Botanical Gardens
This garden's beauty flourishes full time – whether Spring or Fall, so there is always so much to see. Different varieties of plants and flowers bloom throughout the year, so one trip to the Missouri Botanical Gardens is certain to vary from the next. This time of year (Fall), the rose garden is glorious.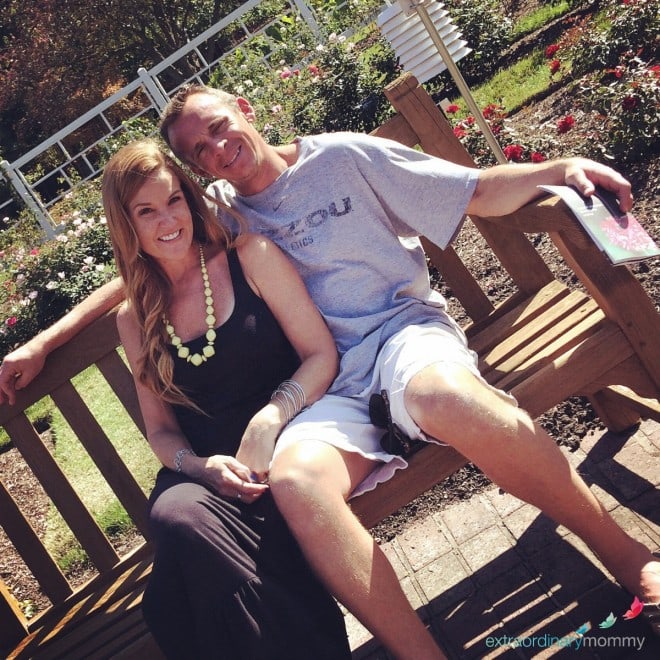 Yes, the flowers, plants and trees outside are lovely, but we found ourselves fascinated by the Climatron – a climate controlled greenhouse dome that operates as a rainforest. While the Garden was founded in 1859, the Climatron has only been around since 1960. My kids begged for the camera to take shots of the items they found most stunning.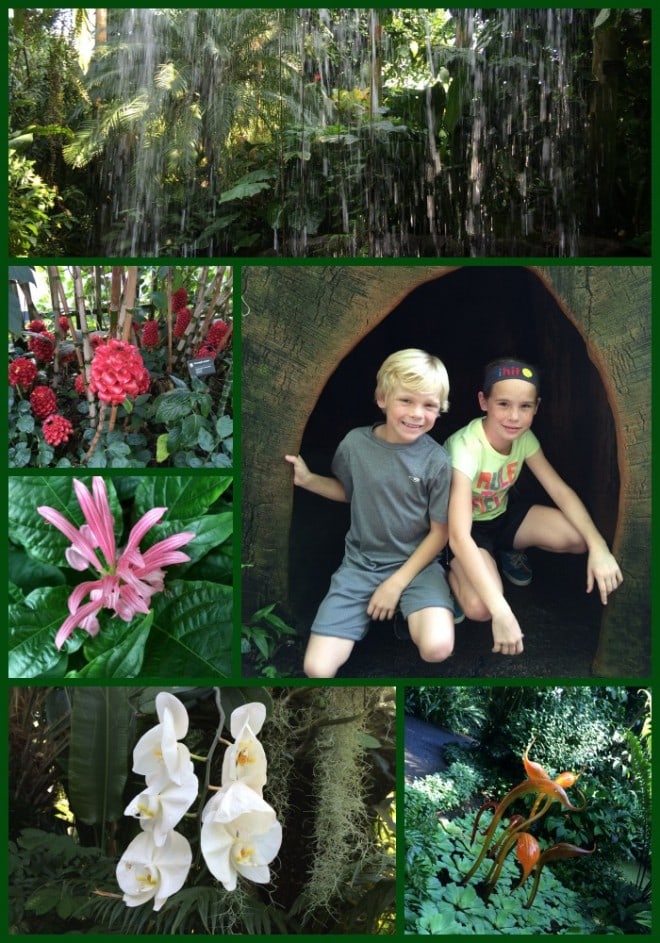 The Climatron empties you in to a Children's Indoor Area complete with crafts and opportunities to learn.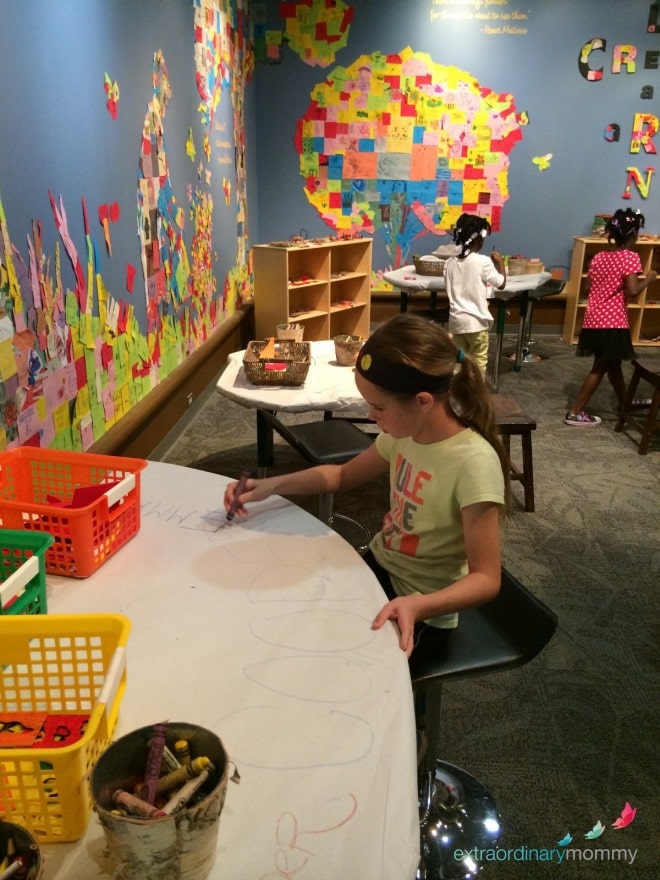 The Missouri Botanical Gardens might seem like an attraction adults would love more than children, but there is so much within the National Landmark that caters to people of all ages – including the smallest among us. My kids were able to run, jump and play their way through the Children's Garden, across bridges, up stairways and at the water's edge with boats. (The boats, by the way, ranked as the 'highlight' for both of my small people. We sat for close to an hour as they explored and played.)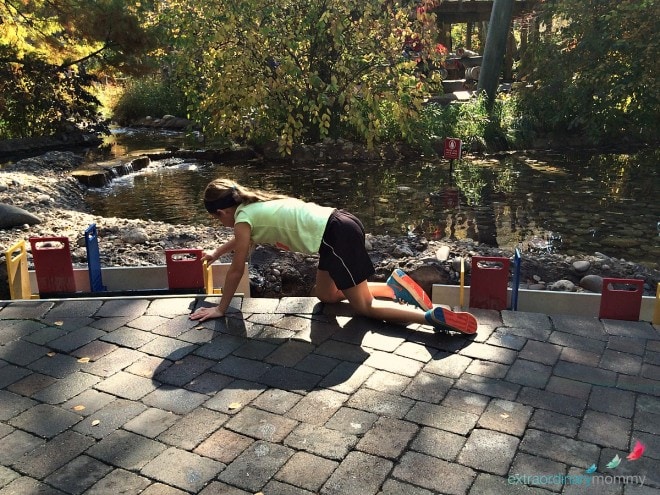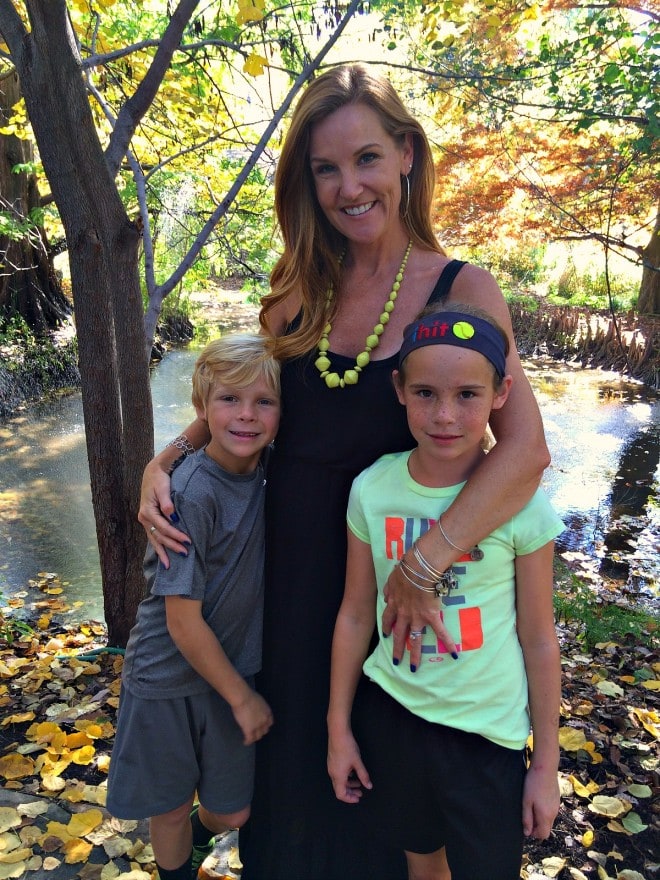 We finished our visit eating in Sassafras Cafe, one of the dining facilities – and were able to sit outside enjoying even more of our beautiful day. The Garden is open daily from 9am-5pm and admission is $8 for adults. Kids under 12 years of age are free, though there is a $5 admission fee for kids between 3 and 12 to enter the Children's Garden.
The Butterfly House
I have always believed that when a butterfly crosses your path, it signifies positive change in your life. So you can only imagine how beautiful and powerful you feel after coming face-to-face or arm-to-wings with nearly 2-thousand tropical species of butterflies as they fly uninhibited throughout the conservatory garden – a tropical paradise housed in glass – allowing the sunlight to penetrate, but the environment to protect these delicate creatures. I've found that the slower you walk, the more still you stand, the greater the likelihood the butterflies to visit you personally.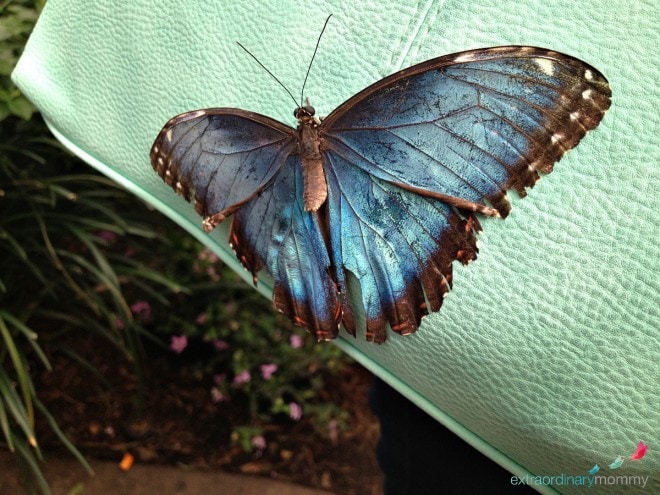 Though this attraction is titled within the Missouri Botanical Garden Family, the Butterfly House lives at a different location, in Faust Park in Chesterfield, Missouri. General Admission is $6 for adults and $4 for kids 3 to 12 years of age. It is open Tuesday through Sunday from 9am to 4pm.
Forest Park
Beautiful. Extraordinary green space. Open to anyone and everyone. Forest Park has a phenomenal history….having opened in 1876 and playing host to the 1904 World's Fair, this more than 13-hundred acres has stayed true to the original founder's vision for more than a century: that St. Louisans wanted a park that "the rich and poor, the merchant and mechanic, the professional man and the day laborer, each with his family and lunch basket, can come and enjoy his own … all without stint or hindrance … and there will be no notice put up to 'Keep off the grass.'"  Still today, this is all true with walking and running paths, acres available for picnics, family sports or simply an afternoon outside.
In addition to the St. Louis Zoo (highlighted above), Forest Park is home to the Missouri History Museum, the St. Louis Art Museum, the Science Center, an outdoor theater – the Muny and one of our favorites, The Boathouse Restaurant.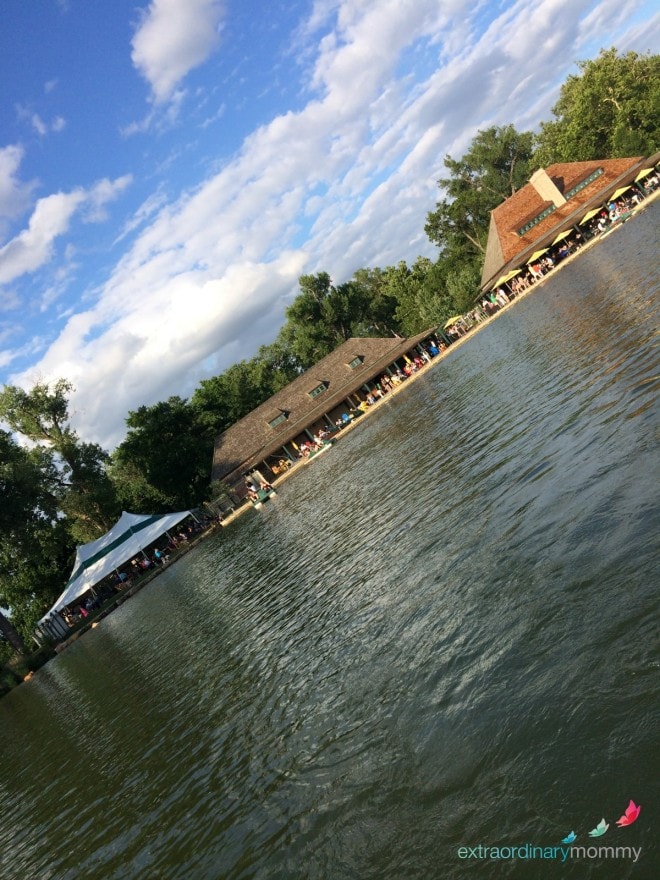 With patio dining and the opportunity to rent paddle boats before or after your meal, this dining spot is one we try to visit regularly.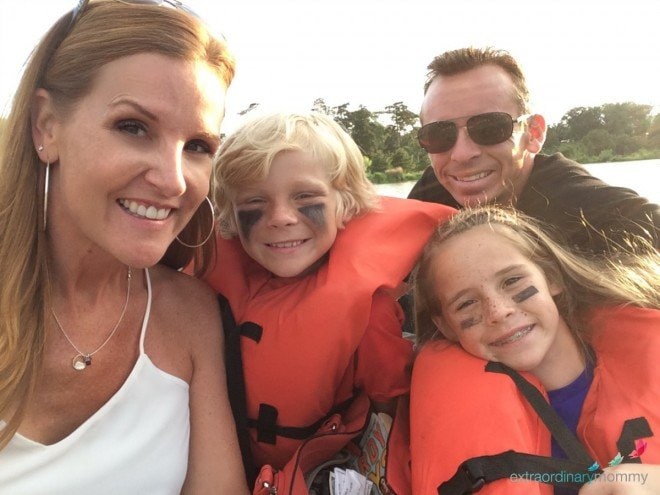 There are so many other attractions within St. Louis, naturally I didn't touch on them all, but these are some of the highlights and where I would recommend you start when planning to visit OR when thinking about vacationing here at home.
What other St. Louis attractions make your 'favorite' list?
//