A puppy for Christmas.
Your small people beg. You wonder if it is a good idea. Do you want to add the chaos of a furry friend to the holidays? Do you want to potty train a puppy in the middle of winter? Can your kiddos take responsibility for having a four-legged one in the house?
All questions you might want to consider before letting Santa put a puppy under the tree.
We opted yes – to all of it and I must tell you it was one of the best decisions we ever made.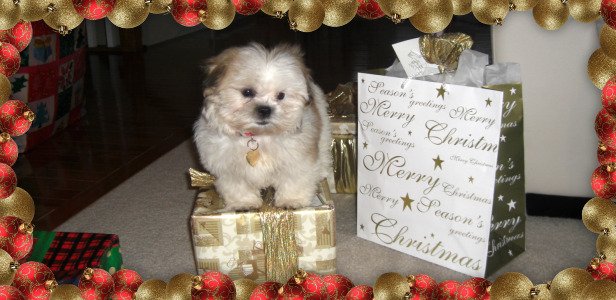 That was seven years ago and Shortstop, yes….Shortstop is member of our family and we wouldn't be the same without him.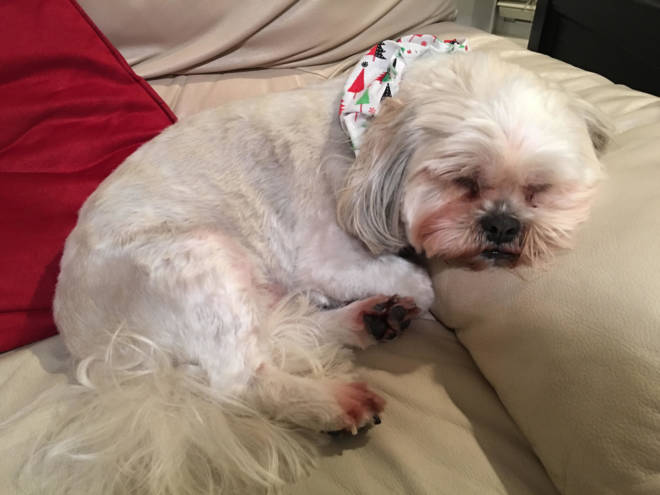 You can take a look at the video to see the joy and surprise on the faces of my small people as they came down the stairs and found him under the tree.
Did I like potty training him that January and February? Nope. I absolutely didn't….but I'm a baby about the cold and I don't claim to be a champion at this kind of thing. (I do have friends who have created a product to make this easier – it is called
Gotta-Potty
– and I think it is amazing – it didn't exist when Santa brought us Shortstop, but if you have a new puppy, you should check it out.)
The good news – the small people now do all of Shortstop's care-taking – from feeding to walking to letting him out every day. Not only is he loved, but he has been a great tool for teaching them responsibility. (I took this picture last week before his much-needed haircut 🙂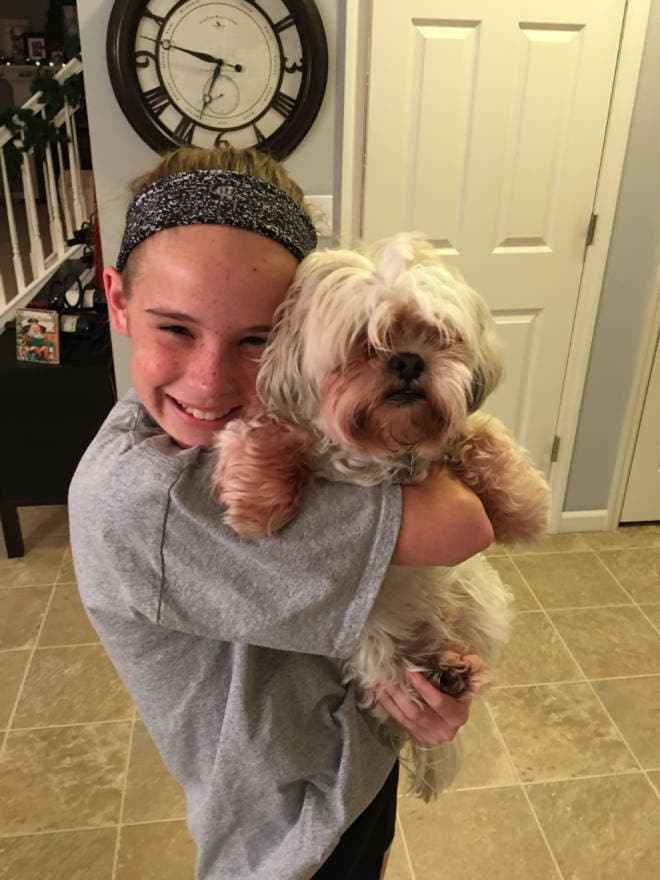 And this time of year, I love to remember just how joy-filled they were when he arrived. That happy hasn't changed much.
Merry Christmas, friends. If you decide to bring home a new puppy – I hope you are as happy as we have been.