Dear Sweet Husband of Mine~
40 years.
14,600 Days.
350,400 Hours.
21,024,000 Minutes.
That is how long you have graced this planet.
And I've only had you for 5190 of those days.
Lucky me. (stop trying to check my math and keep reading….)
Lucky small people.
We get to count you among the greatest teachers, the heroes in our world. You make us better by prioritizing laughter in our home, by putting us first, by being present.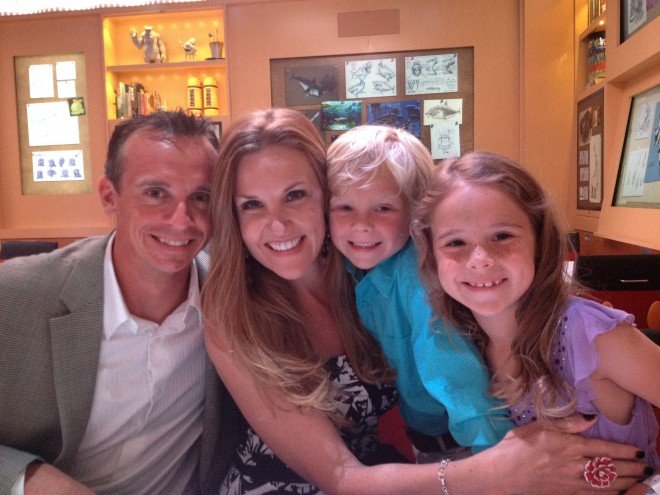 Your gifts are many, but these are my favorite.
Fatherhood. I remember the moment, long before we were married, that I knew you would be an outstanding father. What I didn't realize was that 'outstanding' would grow to be an understatement. You are both kind and firm. You teach and hug. You PLAY like it is your full-time job. Delaney and Cooper LIVE to make you proud – in the very best way….and they are equally proud to point you out as their Dad. You would rather spend two weeks with them at Disney World than go any where else on the planet because THEIR joy is YOUR joy. You hurt when they hurt, you pick them up when they fail, you guide when they need direction and you celebrate when they succeed. You are magical in this role.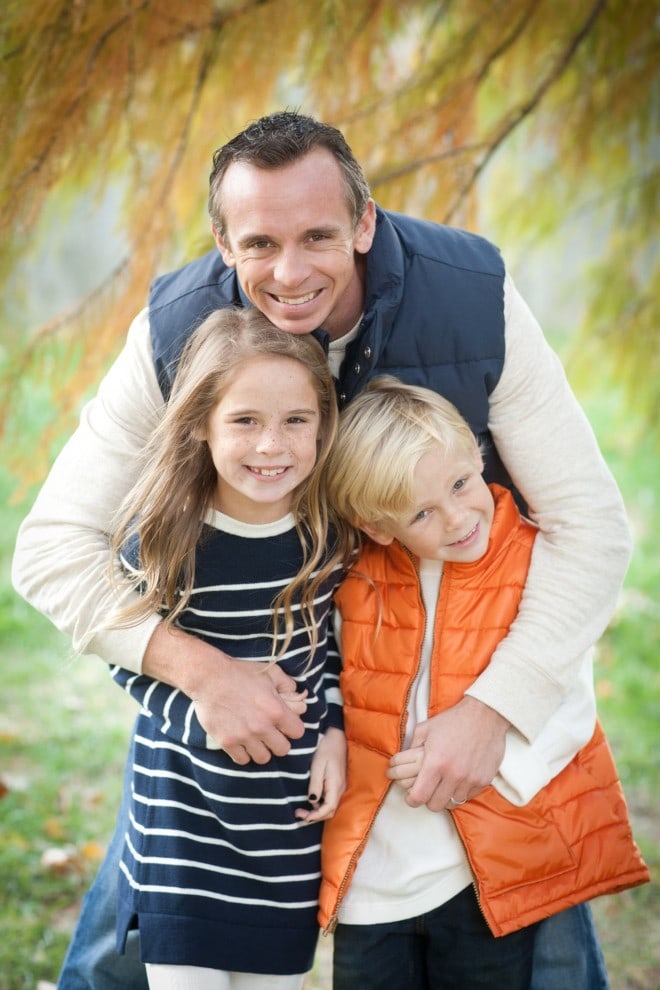 Passion. Baseball. Coaching. Our children. These three things, not necessarily in that order, (though somedays it may be a toss up) have stamped your heart. You give everything you have. It is incredible to watch how you are capable of a single-minded focus, of committing yourself, your time and your vision to helping others. Certainly it is easy to dedicate your energy to your own children, but I can SEE how you love to coach kids and I can see how they benefit from the time they spend with you. You have a gift. The lessons they learn from you on the diamond transcend nine, ten and eleven year old baseball and softball. You are coaching baseball, but teaching life lessons too. That matters. You matter. (to us and to them.)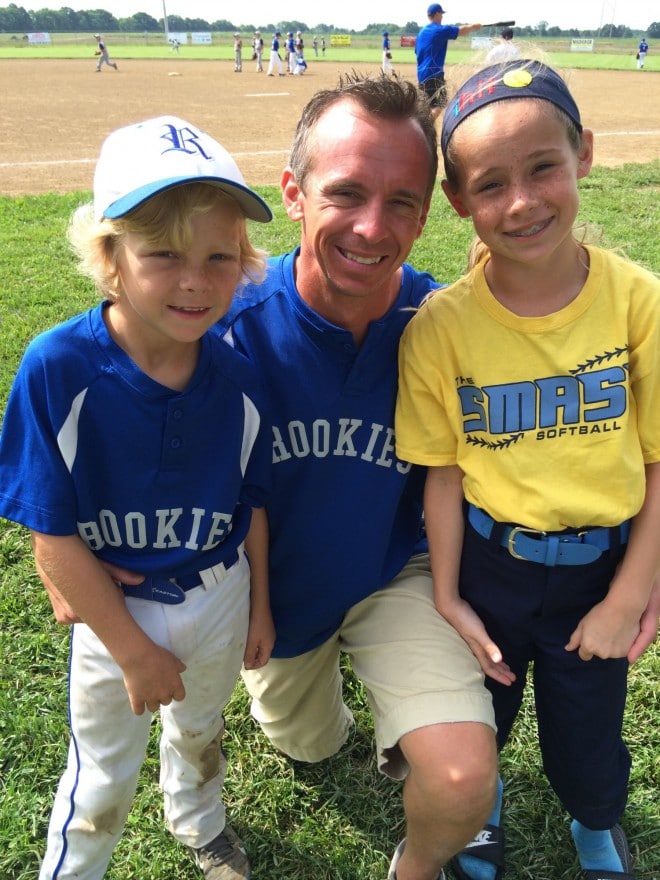 Laughter. Sure, you make fun of me (all the time). Sure, your emails (to everyone) always have a joke in them. Yes, you laugh at your own jokes. And true….we don't exactly have the same sense of humor. But it is part of your charm and honestly, it all makes you…YOU. You keep the light and laughter in my world. You have created a comedian in Delaney. Your levity is beautiful and brilliant. (and what would our family be without funny-face pictures?)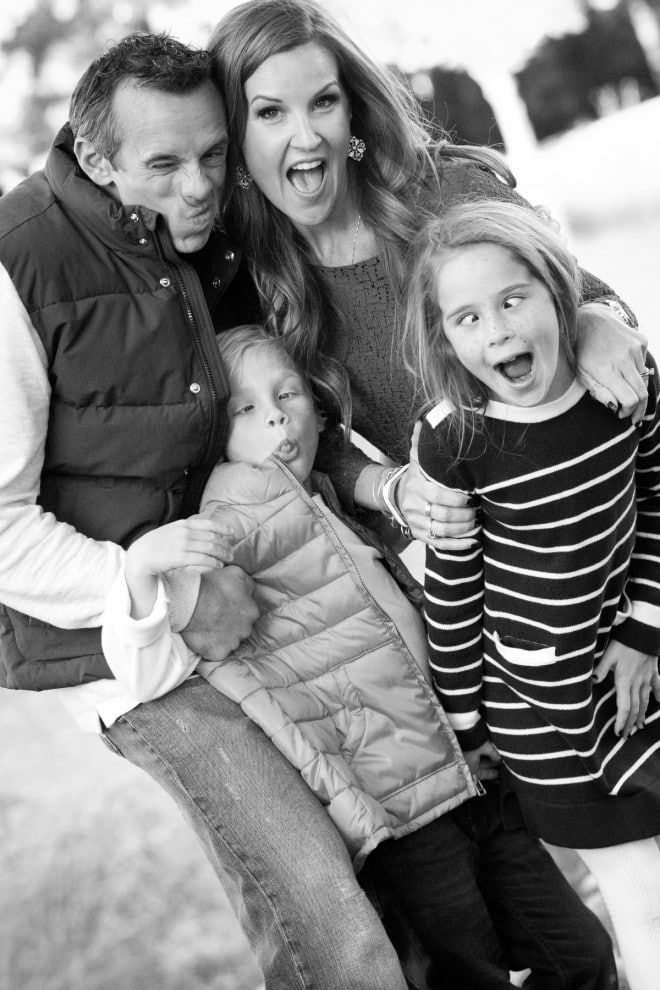 Support. You slept on the floor of my office as I struggled to write my second book. I sat at my desk, crying….watching you sleep, grateful that you knew to just be there, reminding me I could do it. You sat with the kids and watched my last talk live on your computer from home while I was in New York City and then called with a compliment that made me tear up….I know you don't easily commend public speaking, so it meant so very much. You tell me I can when I am certain I can't and tell me to toughen up when I'm taking the soft route. You believe in me. Thank you.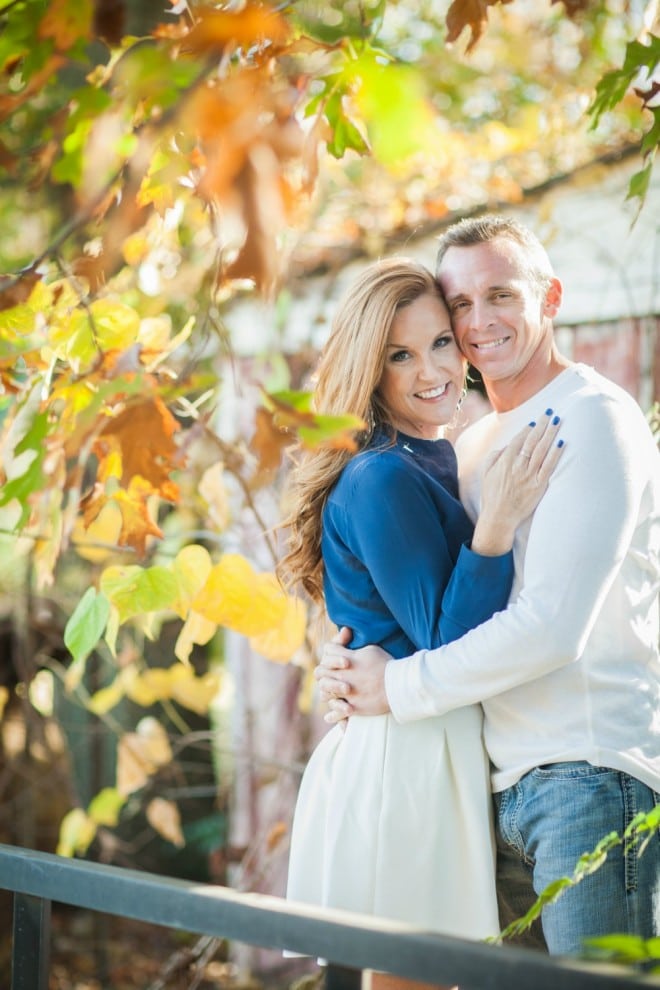 My wishes for you…. one for each decade you have lived and one for the decade you are now entering…
That your '5-9pm' gig continues to fill your soul and drive you to be a better human being as it does every day right now.
That the dreams you are squirreling away for 'after' everyone else is taken care of be allowed to take a front seat every now and again.
That the 'good days' continue to outnumber any other kind of day you have.
That you never stop laughing every hour (or more) or trying to make others laugh – you have such a gift.
That you recognize and feel pride in the amount of love that surrounds you each day in our home.
Happy, happy, 40th….
I'm so excited to celebrate with you this weekend.
Love,
Danielle