Summer is here and if you're not a huge fan of shorts, you're probably looking for another way to beat the heat. I don't blame you, I feel like this summer is going to be hotter than usual! One of the best ways to stay cool is by wearing a dress. Think about it, they're comfortable, they 'breathe' and they can be modest. I've got three different dress styles to share with you today; hopefully you'll find some fun inspiration!
Summer dress styles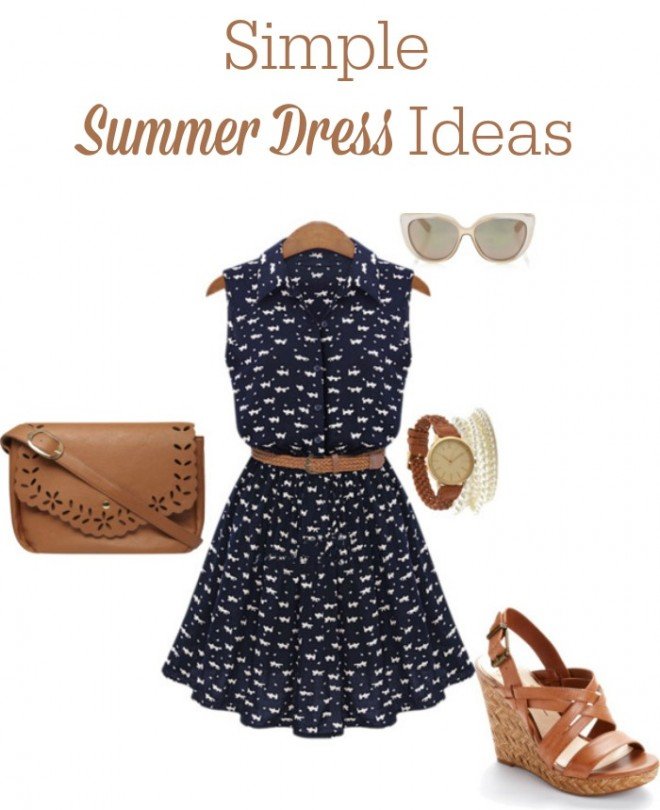 sunnies // bag // dress // watch // bracelets // wedges
Once I saw this fit and flare, I knew I had to feature it (eh-em… buy it). It's cute, preppy and mostly casual which is why I love it. You could pair it with some sandals if that's more your speed, but I think the wedges are adorable. The little saddle bag matching the tan details is so stylish right now and a perfect fit for the dress. The watch matches the belt of the dress and stacking bracelets creates a little arm candy. Add some sunnies and you are all set! This outfit could go for a day in the park, day date, or even work depending how fancy your work attire needs to be. One thing for sure is that you'll stay cool and look cuter than if you stayed in your yoga pants!
Maxi Dress style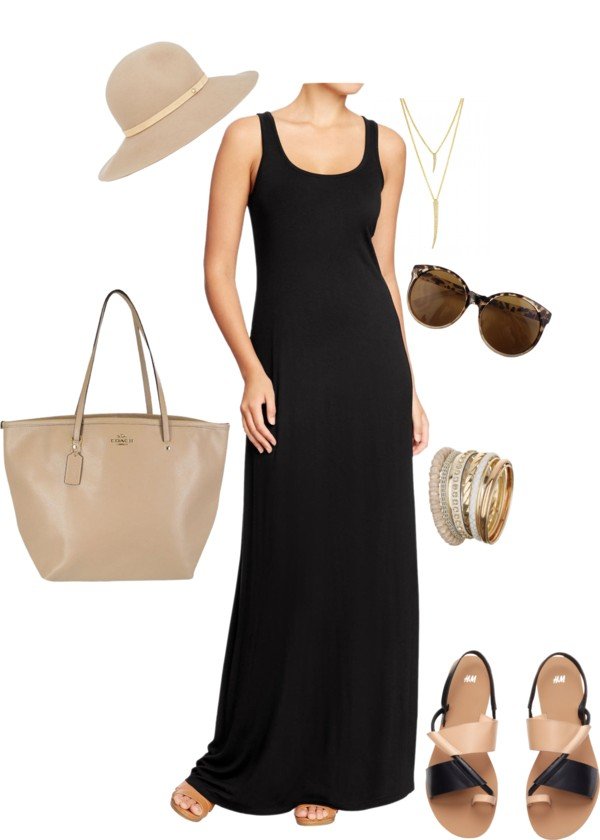 bag // dress // hat // bracelets // sandals // necklace // sunnies
Everyone loves a good maxi dress. They are seriously as comfy as yoga pants but you look more put together and they're a little more airy. A black maxi dress should be a staple in every lady's wardrobe just for those days you need something to throw on, be comfortable and look like you did something to yourself. I personally love brown with black like this, but it's black so you can add whatever you want!
Feminine Date Night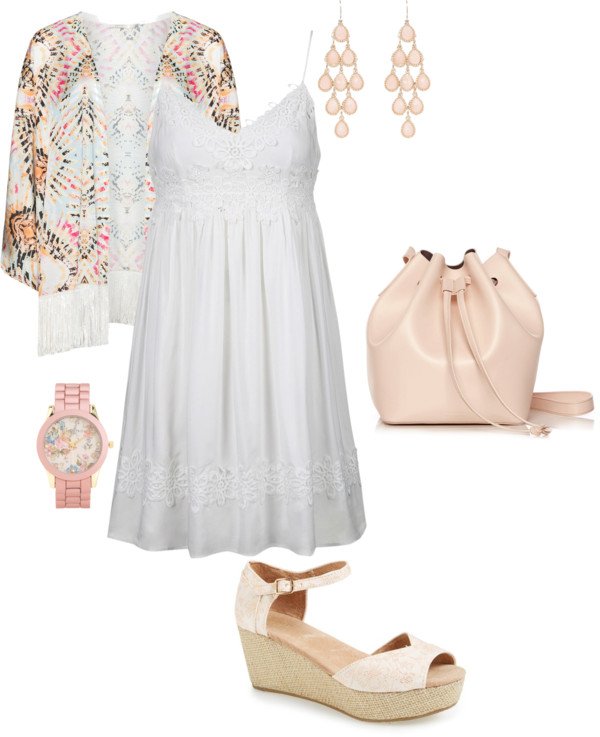 kimono // dress // bag // earrings // watch // sandals
This is my favorite. I mean that watch! The whole look is so feminine and pretty. It's perfect for a summery night in the park, simple date night, or even night out with the girls. If it gets chilly you can throw on the kimono but either way it won't be too hot. The wedges are actually TOMS with lace, flowering detail so they are cute and you know that you'll be comfortable too! White is also a great summer color because it really highlights just about any tan that you have, even if it's not much!
So what do you think? I'd love to hear which your favorites were! Leave them in the comments below.
Have a great day!