His small hand reaches out to me, even as he sleeps.  Sometimes he rests his palm on my shoulder….occasionally he wraps his fingers in my hair.
He just has to know I am there.  And I love that.  In fact, I dread the day that he no longer wants me to snuggle.
Four years ago today, I laughed him into this world.  Literally.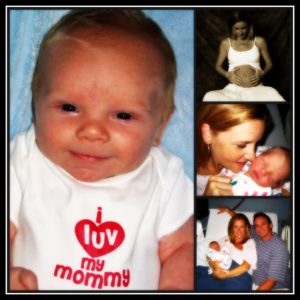 I pushed one time, Dr. Cartwright made me laugh and Cooper came flying out.  That wonderful doctor even convinced me to grab my sweet guy under the shoulders and pull him the rest of the way out.
It was spectacular.
I am convinced the way he was born – via laughter – has shaped the happy little guy he is today.
And on this day, your birthday, I celebrate you.
My sweet, small dude,
Every day I am amazed by you.  You illuminate every room you enter – refusing to be intimidated by anyone or anything.  You aim that blue-eyed gaze at kids and adults, making friends, garnering smiles.
From the moment you entered my life, you have made me better.  From the sporadic, "Mommy?  I love you's" that you sprinkle throughout every day, to your love of holding my hand, I am charmed by you.
If your daddy had written a letter to God before you were born describing the little man he wanted in his life, you match it perfectly.  You are kind – giving hugs and love freely. You laugh and joke easily.  Every day as he comes home, "Daddy, can we play baseball?".  You would rather watch SportsCenter than cartoons and go page-by-page through Sports Illustrated when it arrives every Wednesday.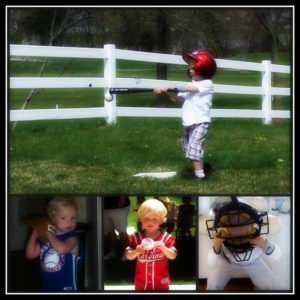 My sweet boy – I hope you never outgrow that special little something that makes you sparkle.
Thank you for the privilege of being your Mommy.
I love you my little buddy.
Love, Mommy