Alternate Title: Enough With the Frozen on Repeat!
It is finally SUMMER! You know what that means? Sunshine and flip flops, baseball and softball (at least in our house), an easy schedule and extended bed time.
Also – MOVIE NIGHTS.
Looking for some retro-cool film ideas for your next family movie night? Searching your public library, NetFlix, AppleTV or the on-demand movie banks of your cable provider for a movie you enjoyed as a kid.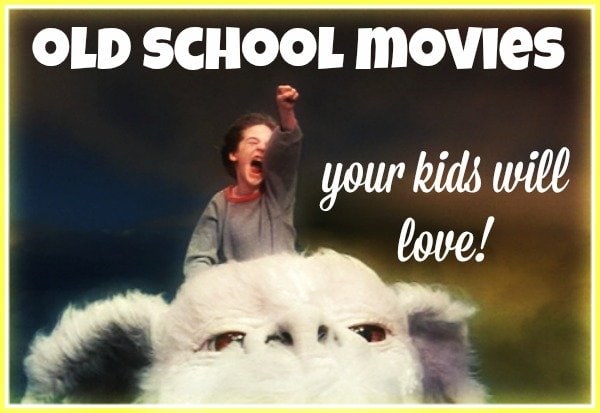 10 Old School Movies Your Kids Will Love
These flicks from my own 1980's childhood and 1990's teenage years have been huge hits with my own kids and teens I love. Additionally, these options are a welcome replacement for Frozen, Teen Beach Movie, and other movies your kids have on constant repeat.
Old School Movies for Kids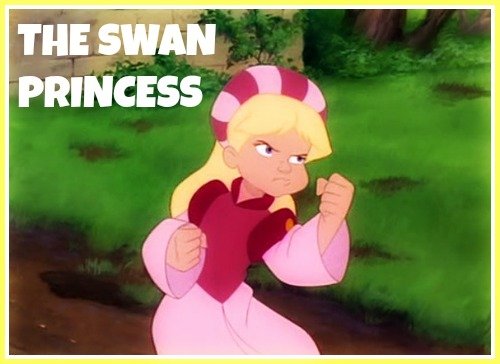 The Swan Princess (1994) 
Great for: Princess-obsessed little ones and animation lovers. 
If your kids thought Do You Want to Build a Snowman? was clever, have your kids listen to the opening song, This Is My Idea that spans the kindergarten through teen summers of a prince and princess. The story is based upon the ballet Swan Lake, but with talking animals and vengeful sorcerers, there is nothing frilly about this adventure-filled tale.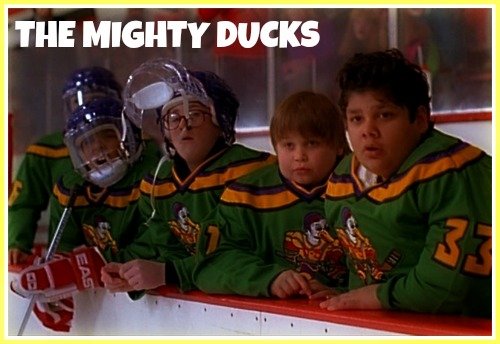 The Mighty Ducks (1992)
Great for:  Sporty smart alecs. 
Sweet kids, Emilio Estevez in his prime, cheesy one-liners, teamwork and loads of laughs. And quacks. If your kids like the first one, have a movie marathon with D2 and D3. Even Buzzfeed calls The Mighty Ducks the "greatest movie franchise of all time."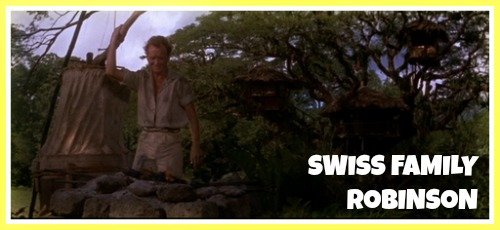 Swiss Family Robinson (1960)
Great for: Movie night when the grandparents are in town. 
An oldie but a total goodie, this Disney movie representation of the classic book may look a little dated to little eye, but the story is never boring. Kids will love the Rube-Goldberg contraptions the family constructs for their treehouse, and may recognize it from trips to Disneyland and Walt Disney World.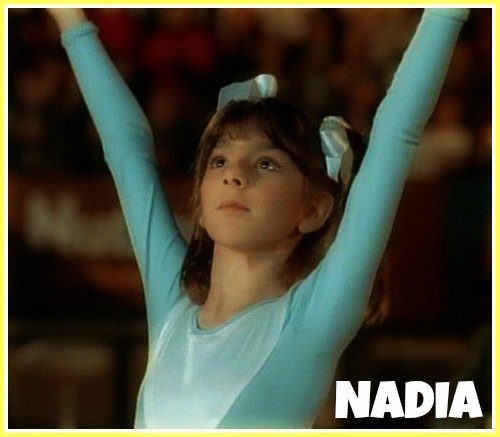 Nadia (1984)
Great for: Gymnasts and Olympic dreamers.
This made-for-TV biopic about the rise of young Romanian gymnast Nadia Comaneci was a huge hit the summer of 1984. This was when Mary Lou Retton dominated the Olympic games and had every little girl in America begging for gymnastics classes. The choreography and Rocky-for-kids story still captivates today.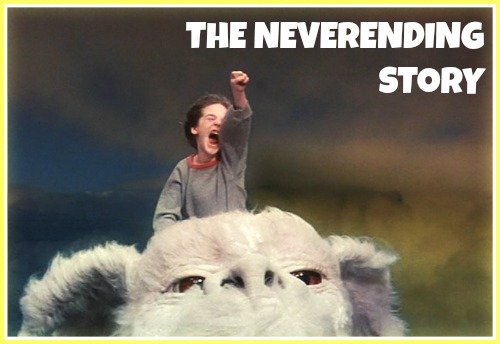 The Neverending Story (1984)
Great for: Bookworms and fantasy-files 
For the kid who always has her nose in a book, there is no better adventure tale than the parallel stories of Bastian and Atreyu. Suitable even for very young kids, the perfect pacing of the story will draw in the big kids, too.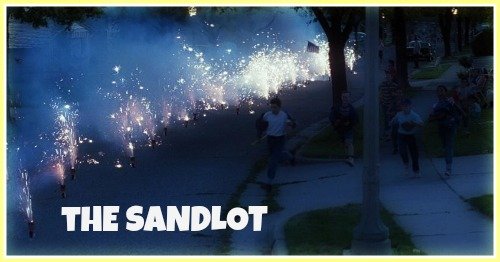 The Sandlot (1993)
Great for: Tweens with a close-knit neighborhood crew. 
The movie is a little about baseball, a bit about growing up in the early 1960's, but mainly it is about making friends and finding your tribe. Warning: the kids do get into lots of mischief and trade insults, so parental guidance is advised.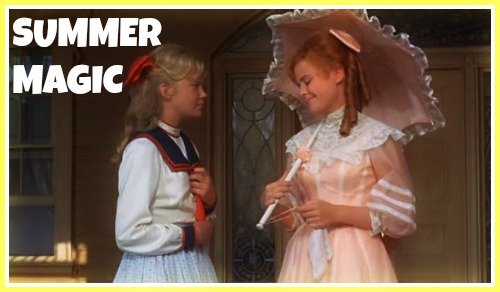 Summer Magic (1963)
Great for: Tweens who are dipping their toes into boy-girl romance themes. 
Did you go through a major Hayley Mills period as a child? I sure did, and while The Parent Trap and Pollyanna will always occupy a soft spot in my heart, my favorite movie was Summer Magic. Set in 1917, it tells the story of a widow and her children who must move from New York City to the country in Maine. With cute songs sung by Burl Ives (the kids may recognize the voice from the Rudolph movie) for the little ones and some light boy-girl liking for the tweens and teens, this is a super summer choice for everyone in the house.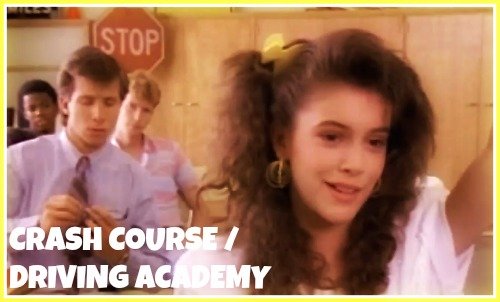 Crash Course/Driving Academy (1988)

Great for:  Teens taking driver's ed in the near future. 
This hard to find but easy to love made for TV movie was a legend in my house growing up. Featuring Alyssa Milano, Jackée, Tina Yothers and other late eighties TV stars, it is beyond cheesy and a riot to watch. I found this in the on-demand section of my cable provider under free teen movies and my kids cracked up the entire time. Search for it under both names, "Crash Course" and "Driving Academy."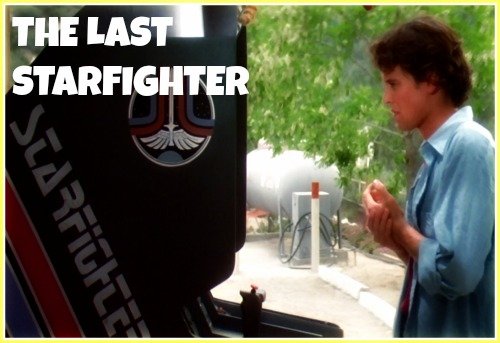 The Last Starfighter (1984)
Great for: Your resident gamer and teenager who loves the original Star Wars films better than the new ones. 
What if your favorite video game was actually a training program for pilots on another planet? That is the premise of this kooky sci-fi teen movie. The soundtrack is also great and may be of interest to dedicated band and orchestra musicians.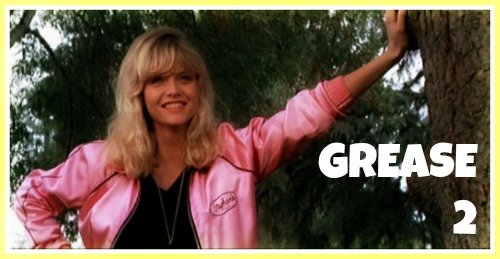 Grease 2 (1982)
Great for: High school students who have outgrown the Disney teen movies. 
I am partial to Grease 2 over the first Grease film. It is sweeter, goofier and more appropriate for teens…save the raunchy song "Reproduction", which you can always fast forward through. And of course, Michelle Pfieffer singing Cool Rider. (Mic drop.)
What is YOUR favorite old-school movie from your childhood that you can't wait to share with your kids? 
And – if you need a few additional weekend fun family tips – we have you covered.