My small people have *just* started school. My goal each year is to enable them a little bit more to be independent and make good, smart decisions for themselves. So, imagine my joy when I opened the fridge last night to see my newly minted 6th and 8th graders had already made their lunches for the next day. They did this without being prompted, cajoled or begged.
I feel like we have started a new chapter.
The one tradition I'm not willing to give up just yet is being involved in the after-school-snack process. One of the great gifts of working from home is the ability to work my schedule around what I consider to be important life events. I put the after-school conversations my small people and I have over snacks in that category. I want to know about their day, the highlights and the challenges.
Don't you find you have the best conversations over food?
Naturally, I'd like to include food that has whole grains and a taste I know they will love.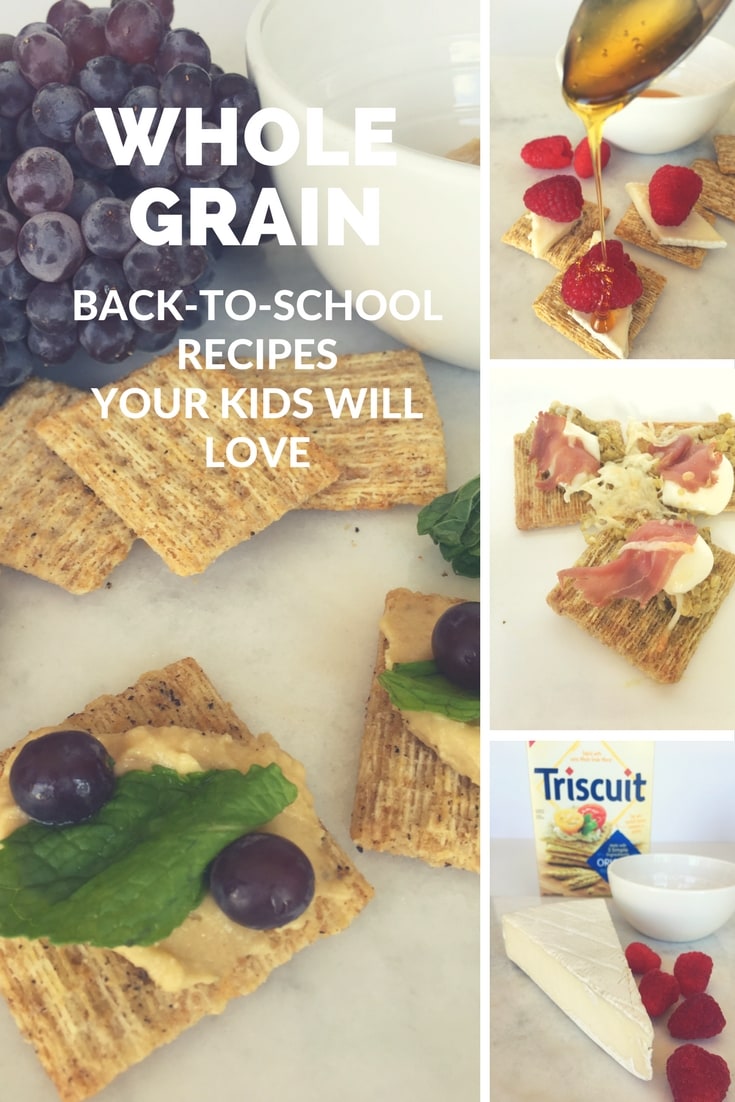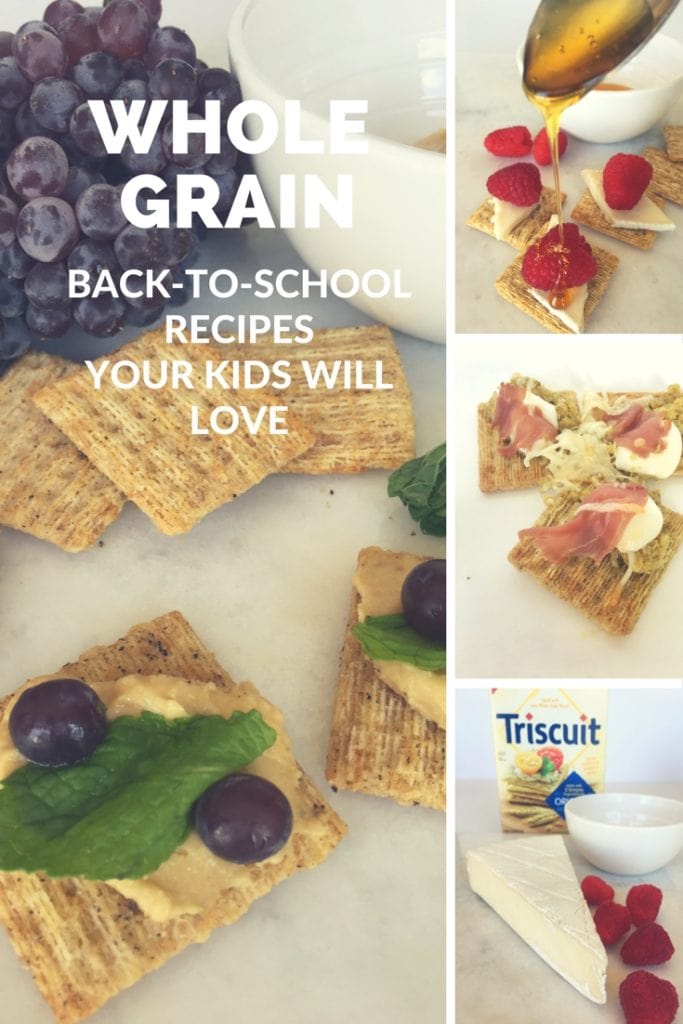 This is why I have partnered with NABISCO and St. Louis family-owned grocery store,
Schnucks
to share a few recipes I hope your family will enjoy as ours does. Don't worry, I've included a little sweet, a little salty and a bit adventurous to appease every palate.
Let's start with my favorite.
TRISCUIT Raspberry & Brie Sweet Treat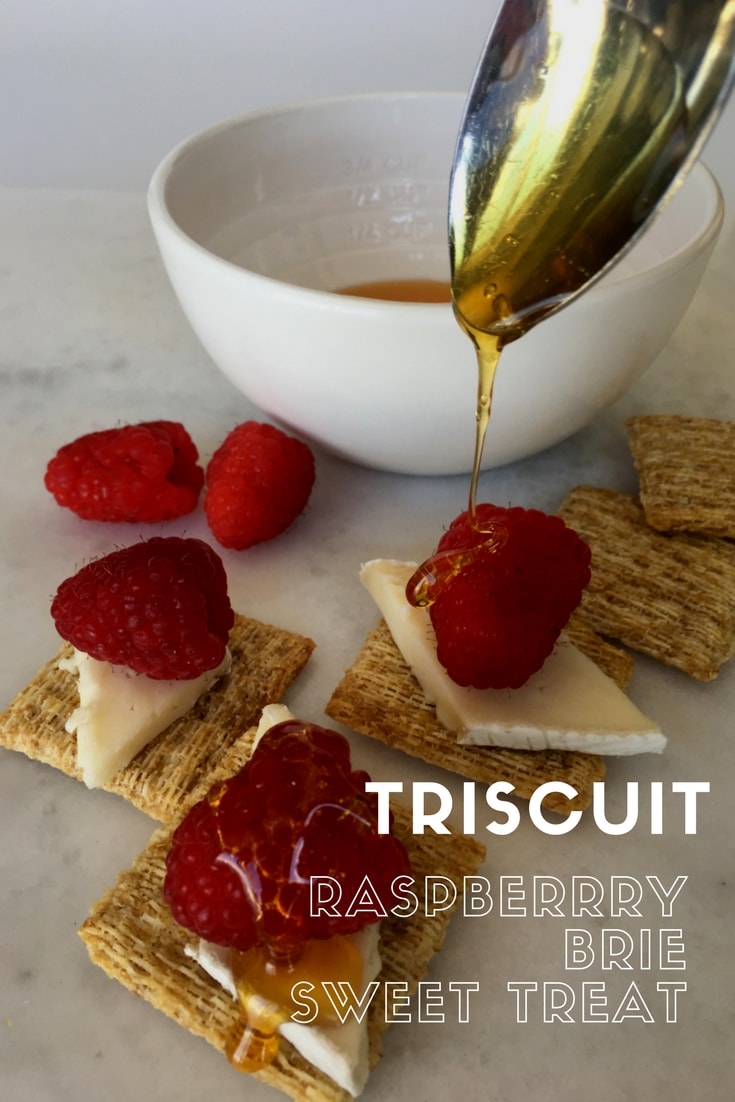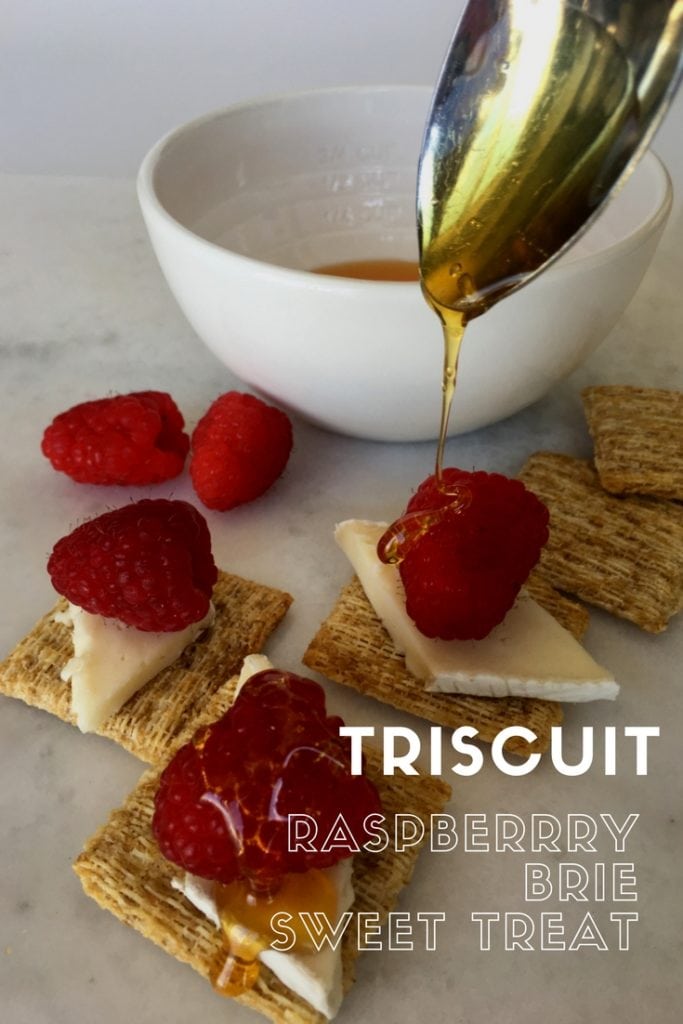 For this, you need a few simple ingredients: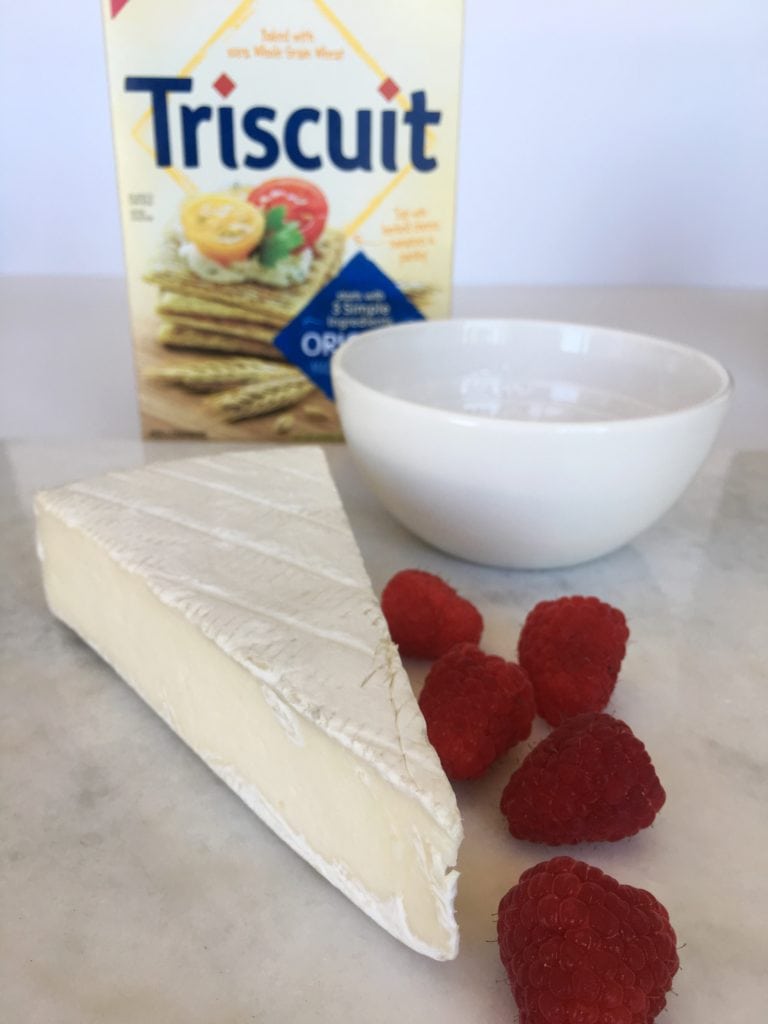 I simply stacked the brie and raspberry on the TRISCUIT and drizzled with honey.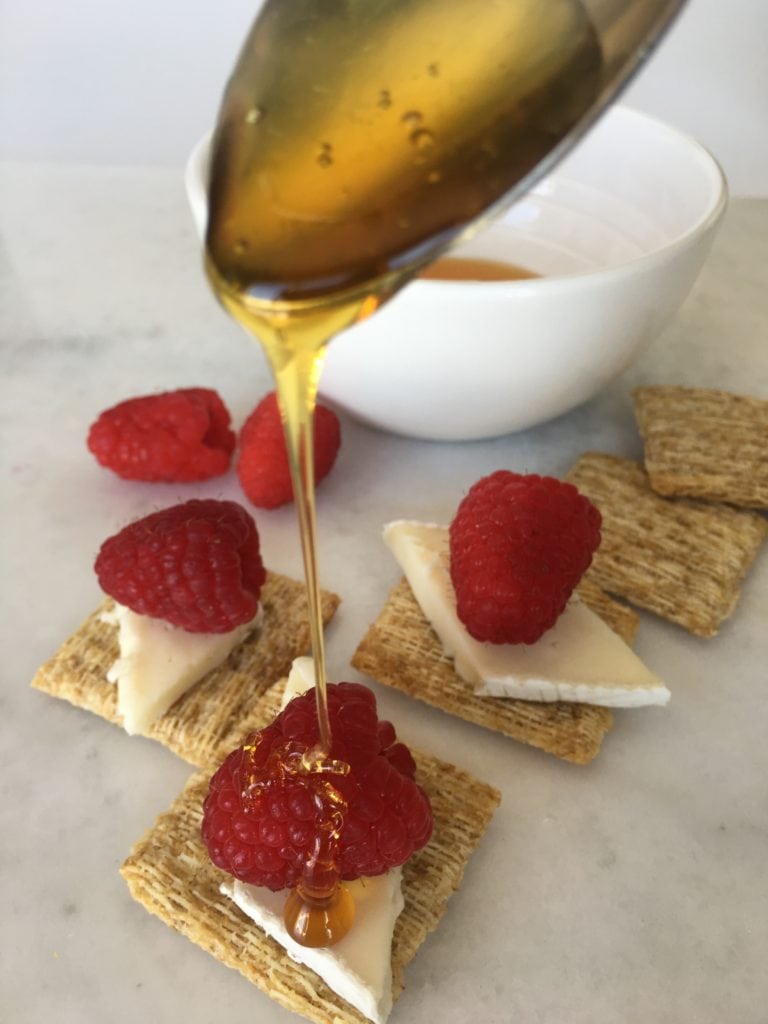 Delicious.
Next up, a little salty, a little sweet.
TRISCUIT Hummus and Mint Bites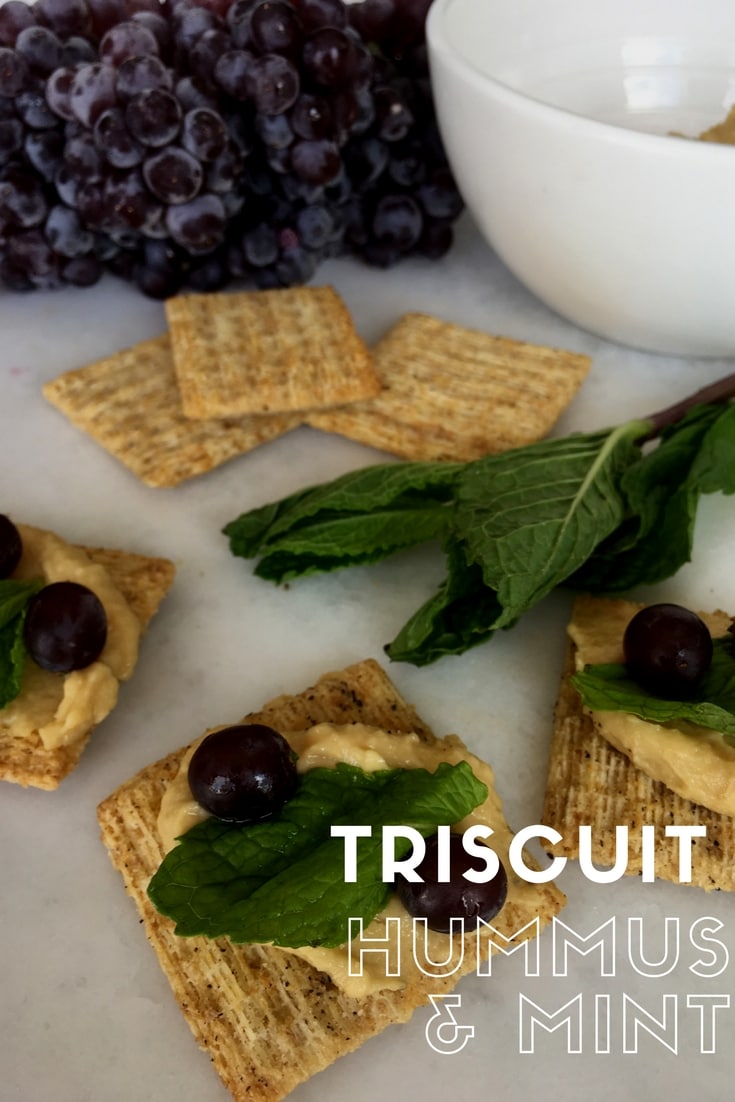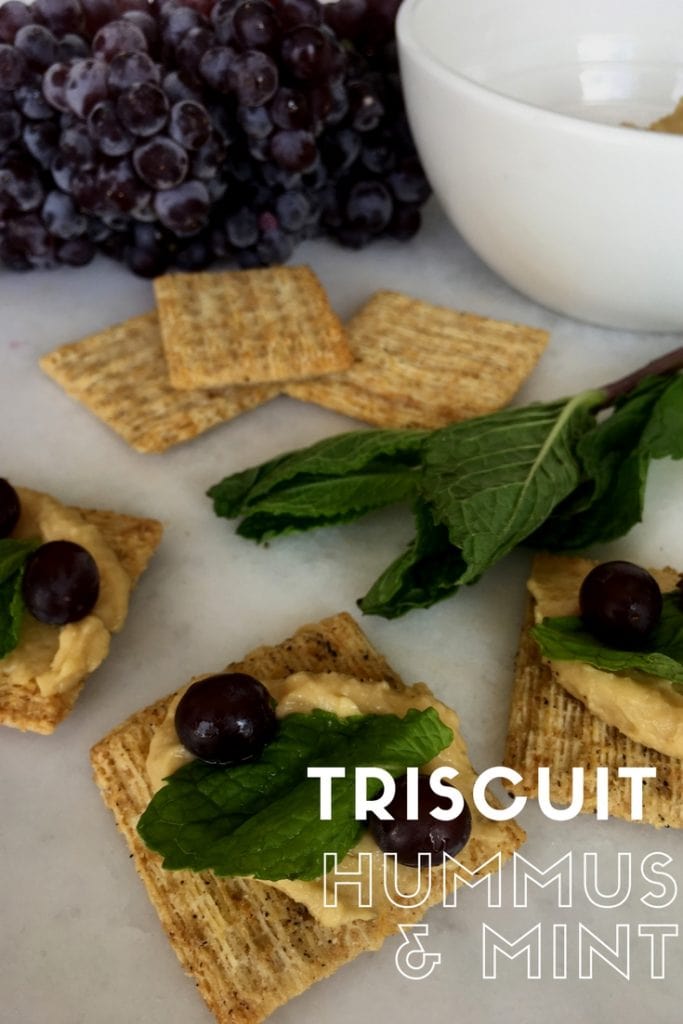 For these, I used
Cracked Pepper and Olive Oil TRISCUIT Crackers
A smidge of hummus
A small mint leaf
A few champagne grapes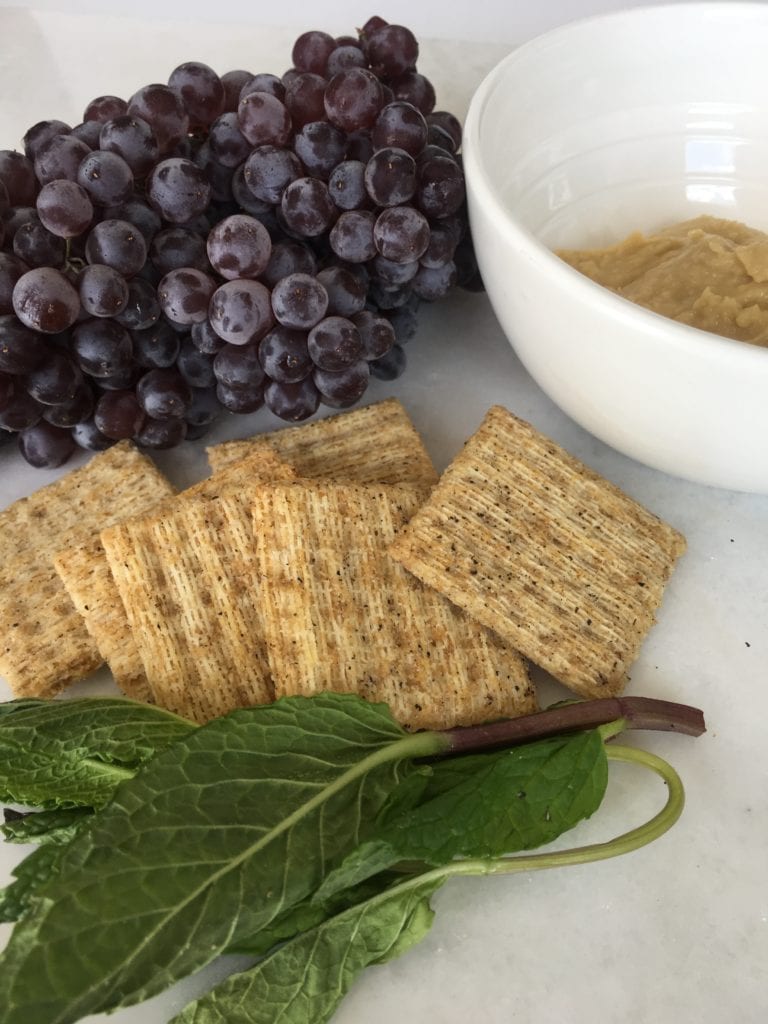 Again, I simply stacked them all one by one and we enjoyed every bite.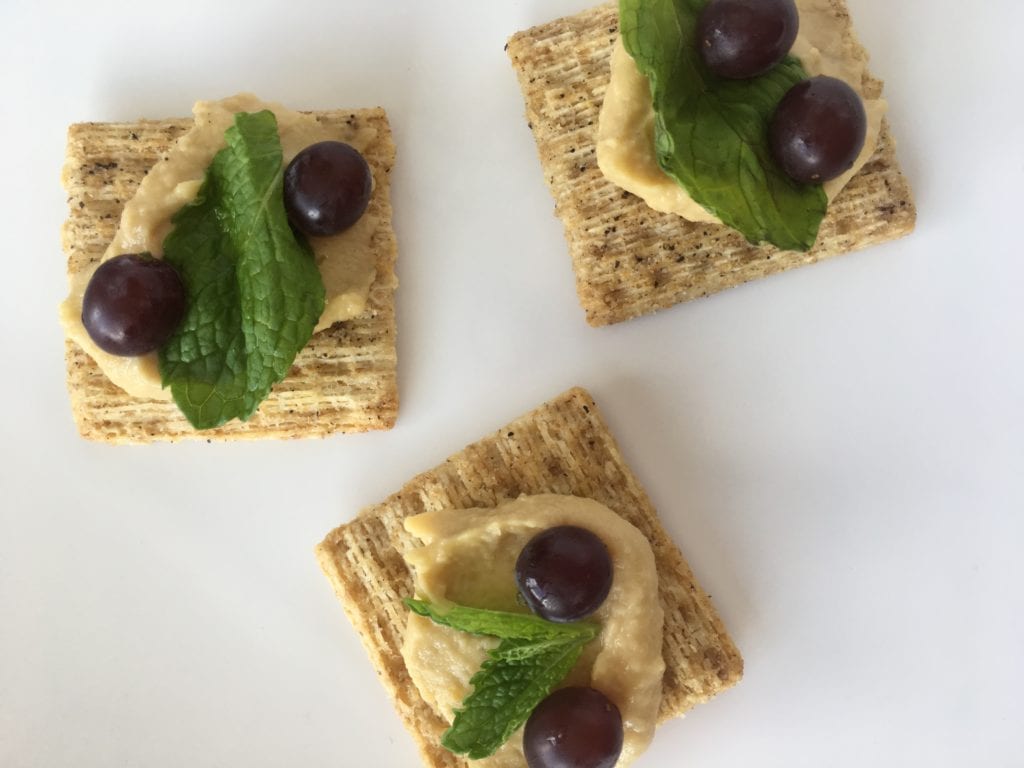 And finally, for the more adventurous of us (yes, I have always encouraged my family to experiment with new flavors and foods)….
TRISCUIT Prosciutto and Parmesan Pull Apart Pizza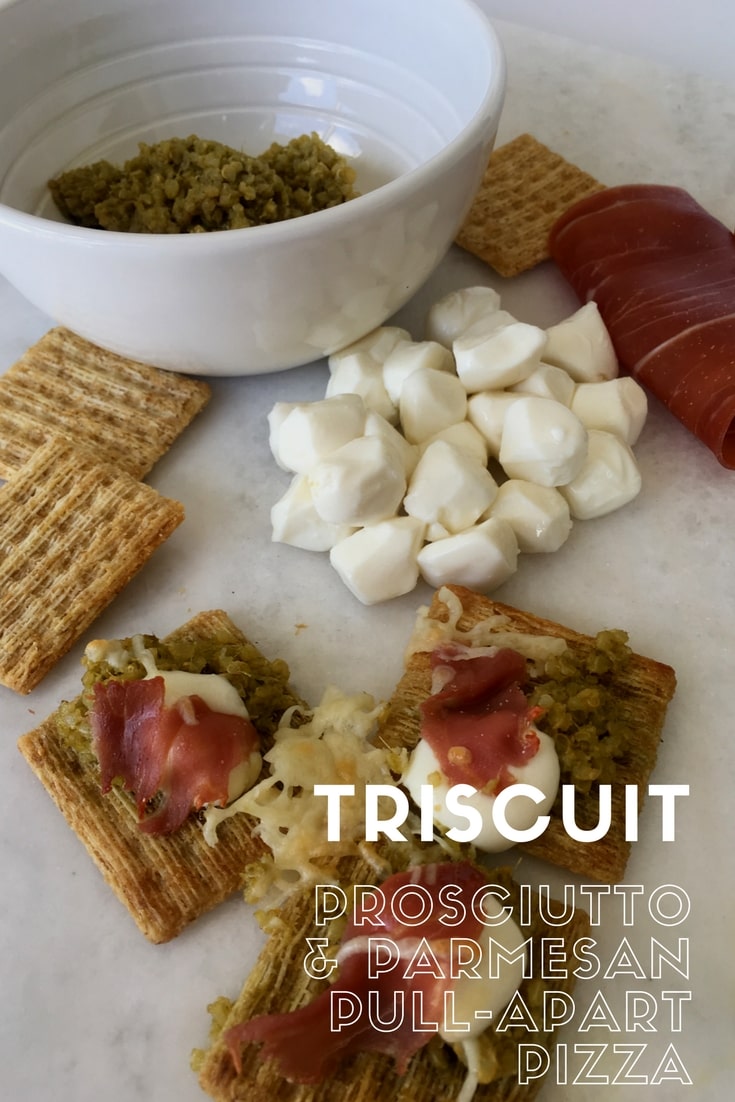 Garlic Salt TRISCUIT Crackers
Fresh mozzarella
Pesto Basil
Thinly sliced Prosciutto
Shredded Parmesan
Heat your oven to broil. Place the TRISCUIT Crackers side-by-side, creating a rectangle on a baking sheet. Spoon the pesto basil on to the crackers, top with mozzarella and small pieces of prosciutto. Sprinkle with parmesan. Broil for 2-3 minutes until the cheeses melt.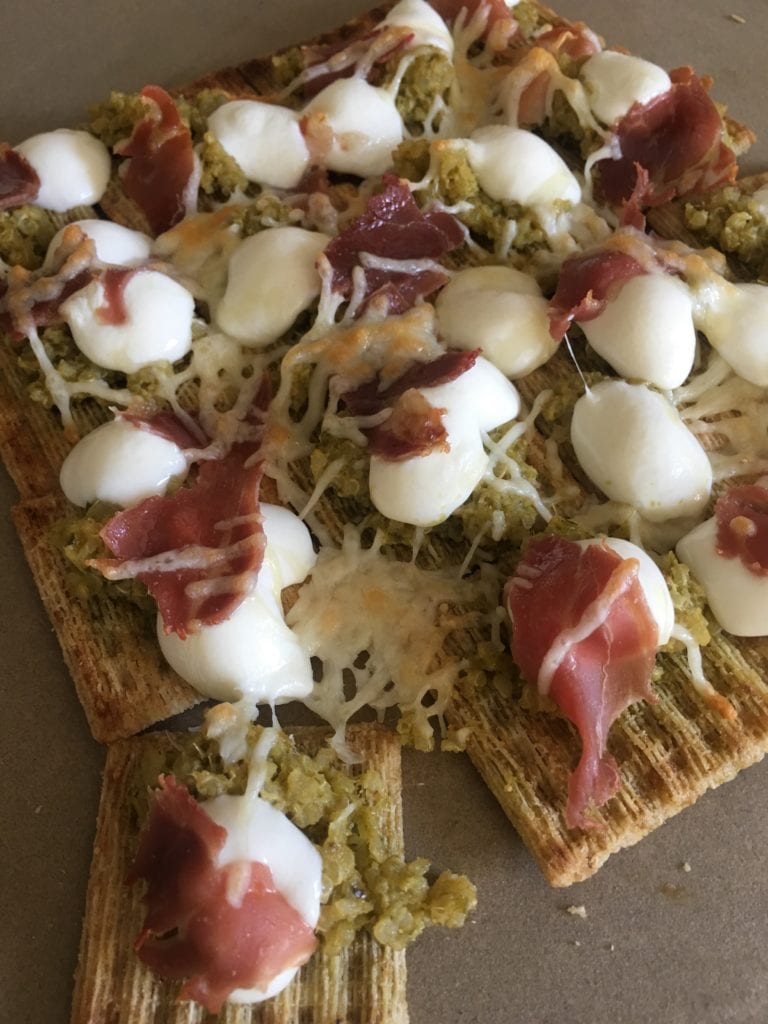 Enjoy!
Do you have a favorite? Good news…you can experiment and try all three.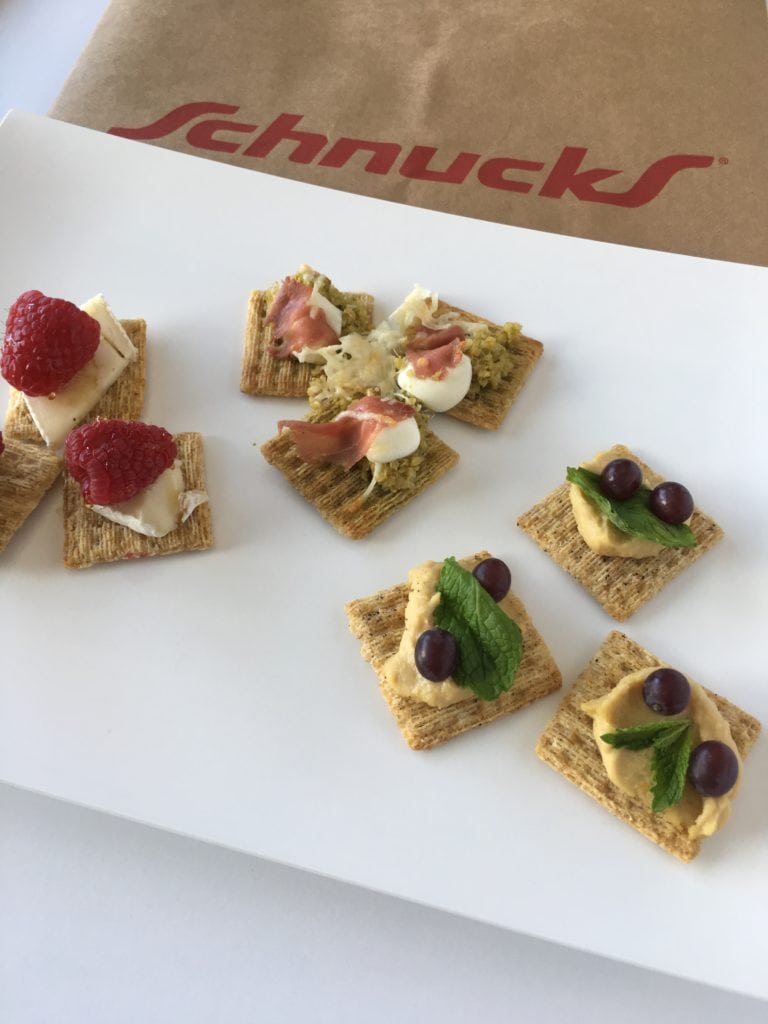 Good news St. Louis friends –
Schnucks
is making it easy for you. From August 23 through September 5th. Schnucks shoppers will instantly get a free loaf of Schnucks round top bread (up to $2.99) when you buy three NABISCO Family Size Cracker products. See store for details. You see? You can get all three of the varieties I used for these recipes.
And then, come back and tell me what you think!
Disclosure: I'm happy to have partnered with both NABISCO and Schnucks to share these with you. As always, all thoughts and opinions are mine and mine alone.