Living in the Midwest, we don't have the luxury of a year-round Farmer's Market, so the experience this time of year is a fabulous one.  I count the days until they open each year and dread the moment I know they'll pack up to avoid the colder weather.
Just walking through manages to hit all of my senses – the vibrant colors, the fresh sweet aroma of summer fruits -the FINALLY warm weather – it is such a luxury.  Never mind that the local Farmer's Market somehow manages to charge close to half what I experience in the grocery store.
It is AMAZING.
I'm certain you have your favorites, but I thought I'd share some you most certainly shouldn't miss and the best way to know you are getting the very freshest produce.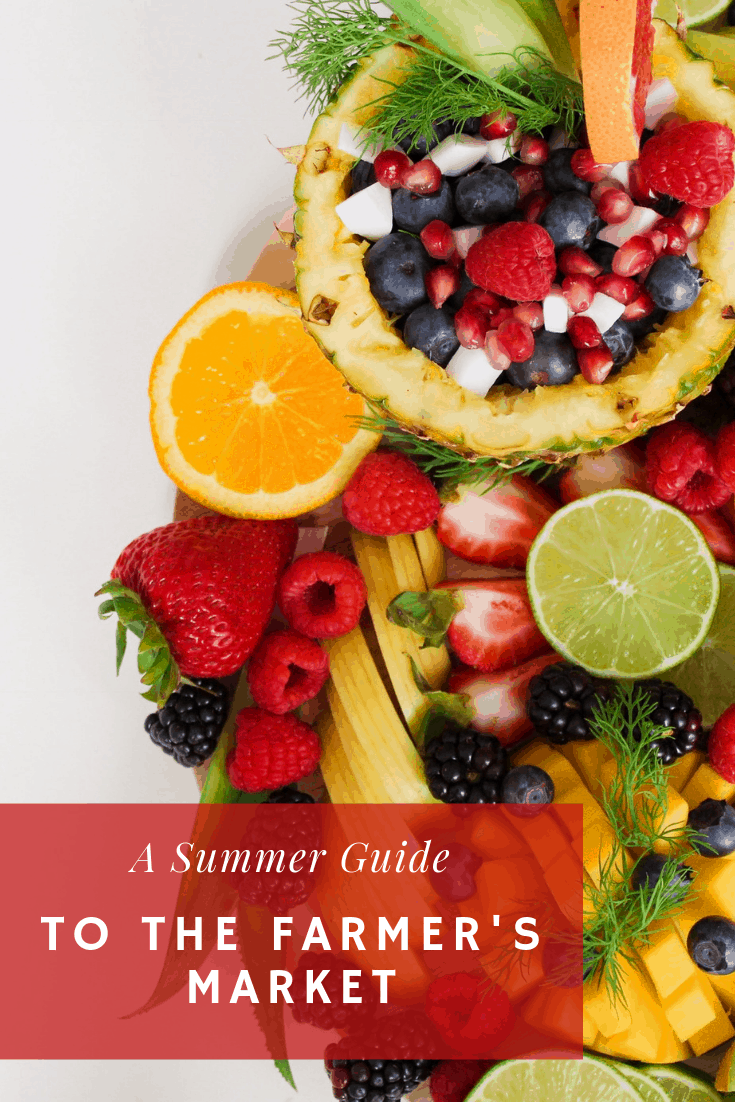 A Summer Guide to the Farmer's Market
Peaches – for this fruit, I rely heavily on my nose.  I can typically smell this fruit as soon as I walk up.  I look for peaches that are mainly red and gold. When you bring them home, don't put them in the fridge as they will lose their flavor.  Instead leave them out at room temperature to allow them to ripen.
Tomatoes – there are so many varieties available this time of year….everything from tiny cherry tomatoes to the more traditional heirloom. Use your nose here too.  Look for tomatoes with a strong garden aroma and bright colors.  When you hold them, they should feel like the perfect balance between hard and soft.
Corn – growing up, corn on the cob was a staple in our home.  My dad LOVES it.  And I make an amazing batch – I swear 🙂 Corn is freshest closest to the time it is picked. Look for corn that has bright green husks – preferably ones that are closed tightly. Do peel back the husk to confirm its freshness.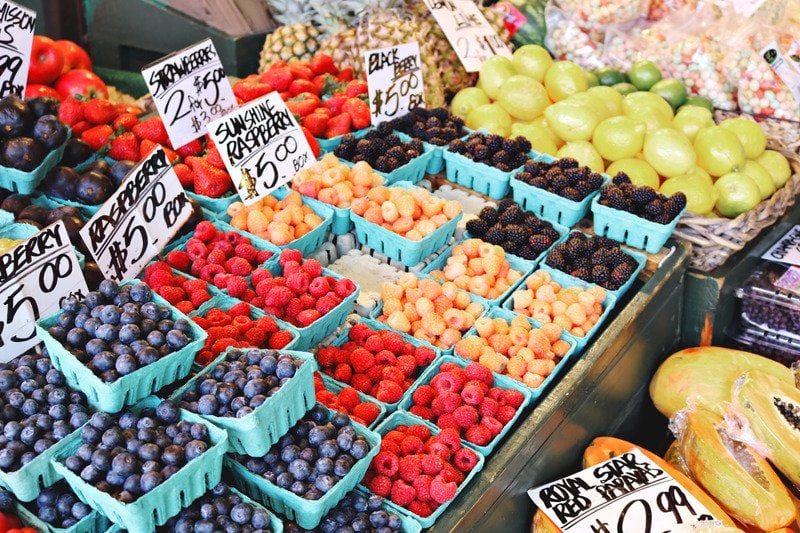 Zucchini
– this is a new love for me – probably since I now know how delicious it is fresh from the grill (slice, mix with olive oil and your favorite seasoning, wrap in foil, grill until soft, sprinkle with feta cheese – YOU ARE WELCOME!). The biggest thing to look for is a semi-firm skin free of tears or bruising.  Both will cause your zucchini (or squash) to go bad more quickly.
Grapes – good news! Grapes best time of year is the end of summer and early fall – this is when the harvesting is most frequent.  Look for firm grapes without many that have fallen from the vine. This goes for both green and purple grapes – I love both.
And more than anything – enjoy! I could go on and on. This list could easily triple in length. (Mango, Avocados, Pineapple, oh my!) As I previously mentioned, this is my favorite time of year to be looking for fruits and vegetables and seeking new options to try that aren't a traditional part of my weekly grocery list – what about figs, apricots, watermelon, blackberries and raspberries?
What is your favorite fruit or vegetable this time of year? I'm always open to trying something new.