Without fail, every single time my small people have friends spend the night, they request donuts for breakfast. For years now, my husband or I would throw on some clothes and head out to fulfill the request. We would patiently take orders, head to the local donut shoppe and place our order – returning home to anxiously waiting small people just dying for an early morning sugar-fix.
But what about actually making them in my very own kitchen?
Especially since these young people I love so much actually sleep past 7am now. Who knew that day would ever come? Plus we are in the heart of sleepover season – summertime. We constantly seem to me flowing from baseball and softball tournaments to get-togethers and the kids simply don't want the night to end.
I'm no Martha Stewart, but I'd like to think I can impress a few youngsters with some homemade deliciousness.
Here is what I'm using for inspiration: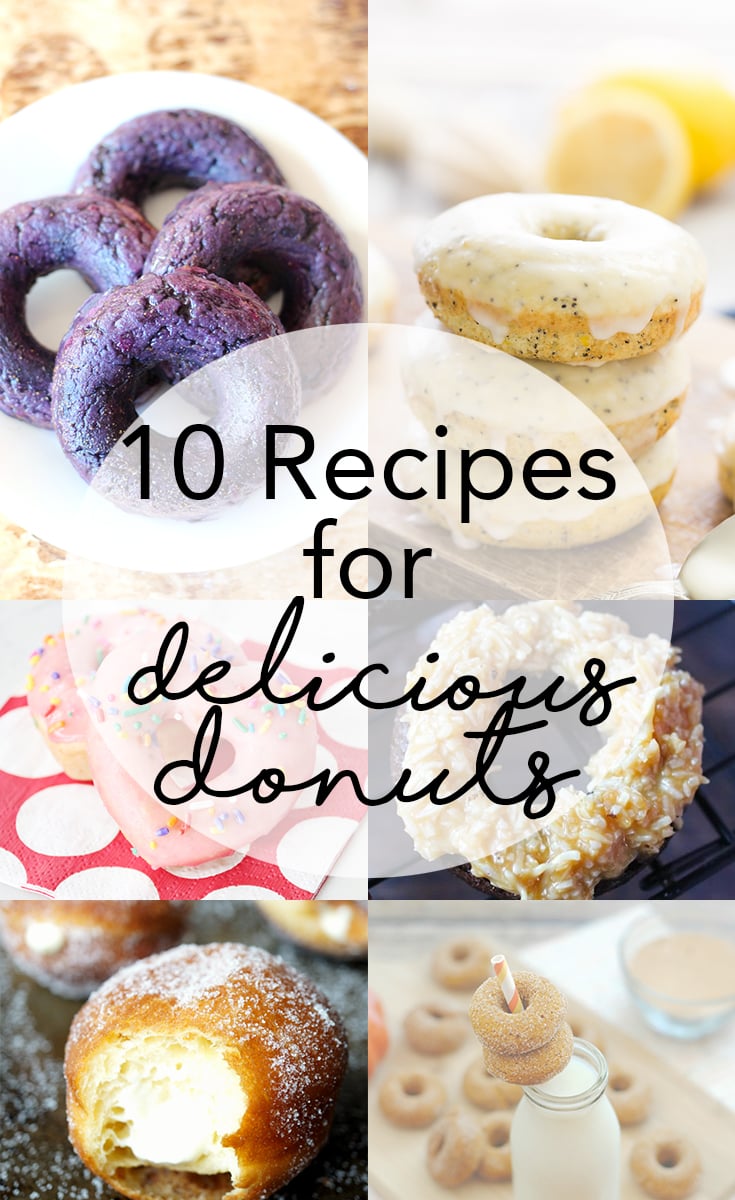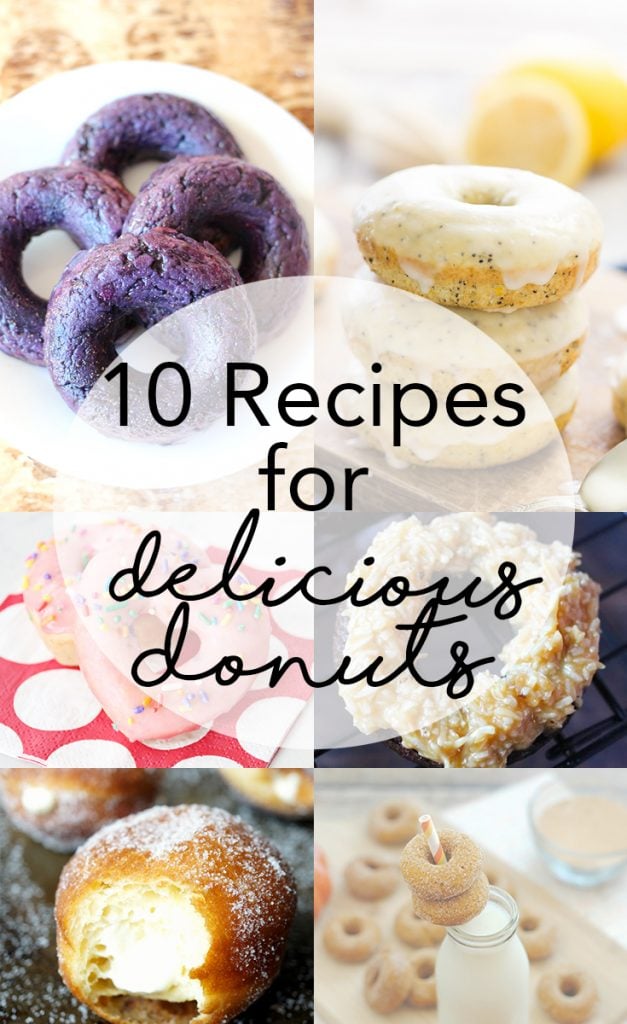 10 Recipes for Delicious Donuts
Ginger Glazed Purple Sweet Potato Donut | strengthandsunshine.com
Vanilla Cake Donuts with Strawberry | lovebakesgoodcakes.com
Baked Lemon Poppy Seed Donuts with Glaze | cookingonthefrontburners.com
Bomboloni Italian Doughnuts | thebakingfairy.net
Funfetti Cake Donuts | thecraftingchicks.com
Samoas Chocolate Donuts | sugarspiceandglitter.com
2-Ingredient Mini Pumpkin Donuts | craftcreatecook.com
Keto Donuts Toasted Coconut | howtothisandthat.com
Mini Blueberry Donut Recipe | thriftynorthwestmom.com
Caramel Apple Donuts | cincyshopper.com
So what do you think?
I'm most excited to try the Carmel Apple Donuts and the Samoas Chocolate. My small girl will happily tell you that chocolate-ANYTHING falls into her list of favorites. I think if I can pull these off, I will forever be her favorite.