I have a new obsession: Macaroons.
I know, I know…where have I BEEN LIVING? Until recently, this little slices of heaven have been entirely absent from my food repertoire. Can you believe I had never had one until a girlfriend encouraged me to grab one of hers?
In my mind they were hard. Possibly stale.
I have no explanation for the 'why' behind this entirely incorrect assumption, but I was certainly wrong.
They dissolve in your mouth with a burst of flavor goodness. (That's the meringue!) And they come in so many different flavors….Nutella, Strawberry, Lemon – how to choose?
Because I want you to have this same happy macaroon experience, I've collected some recipes to get your started. Yes, I know they take a little patience to make, but they are absolutely worth it.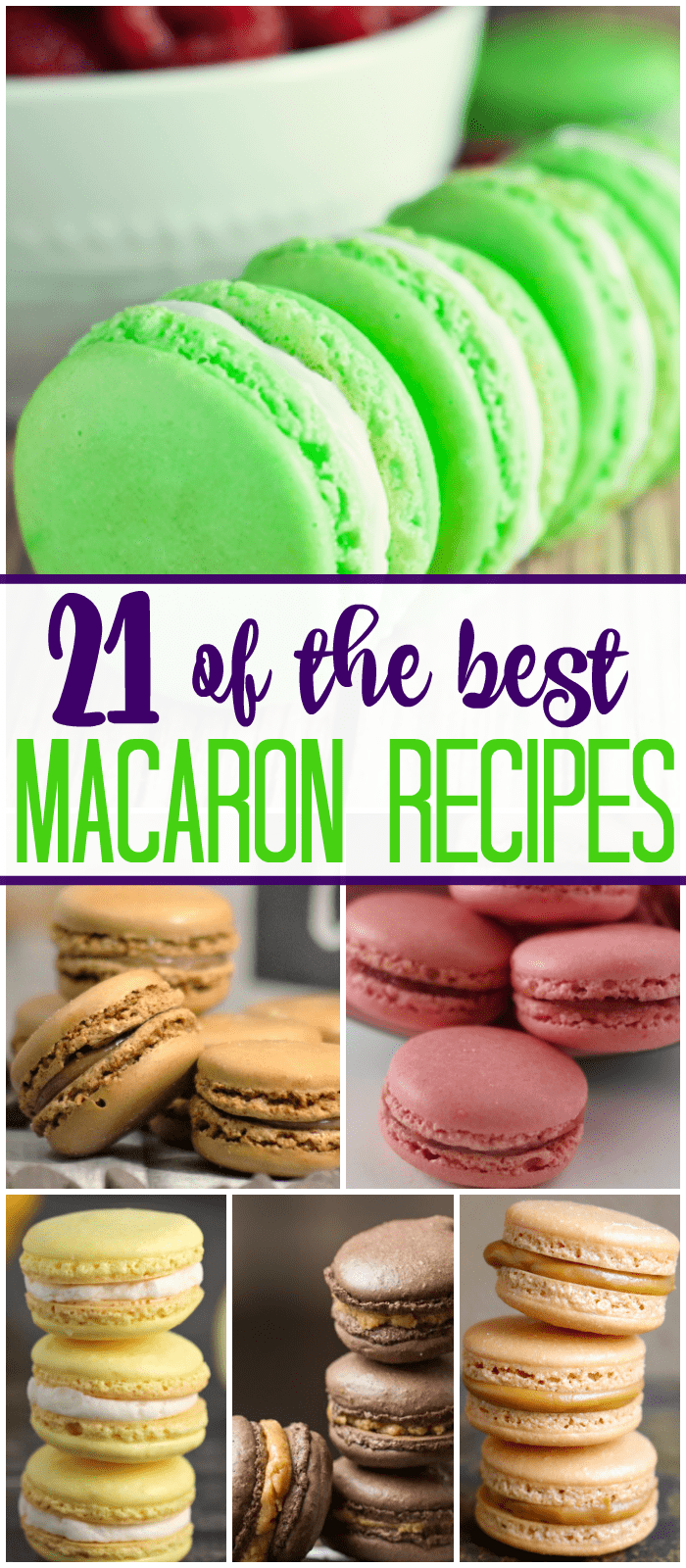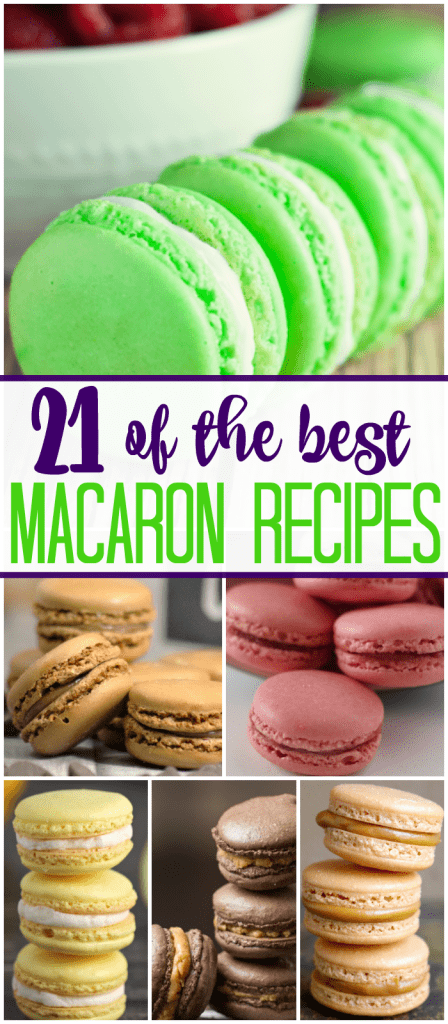 21 of the Best Macaroon Recipes
Which one are you going to try first? My suggestion: go with the Snickers, Cookie Butter or Raspberry Lemonade.
Happy Baking.