Buying from dollar stores can be a hit and miss. However, they do carry some items that can be easily upcycled into much prettier stuff!
I've always enjoyed making budget-friendly DIY projects and using items from dollar stores for your crafts certainly won't break the bank.
If you think cheap things can never end up looking expensive I dare to disagree. Check out these amazing dollar store crafts – they look very tasteful and you'd think they were purchased from high-end designer stores. You definitely wouldn't guess they actually cost just a few bucks. Have you ever crafted something using dollar store supplies?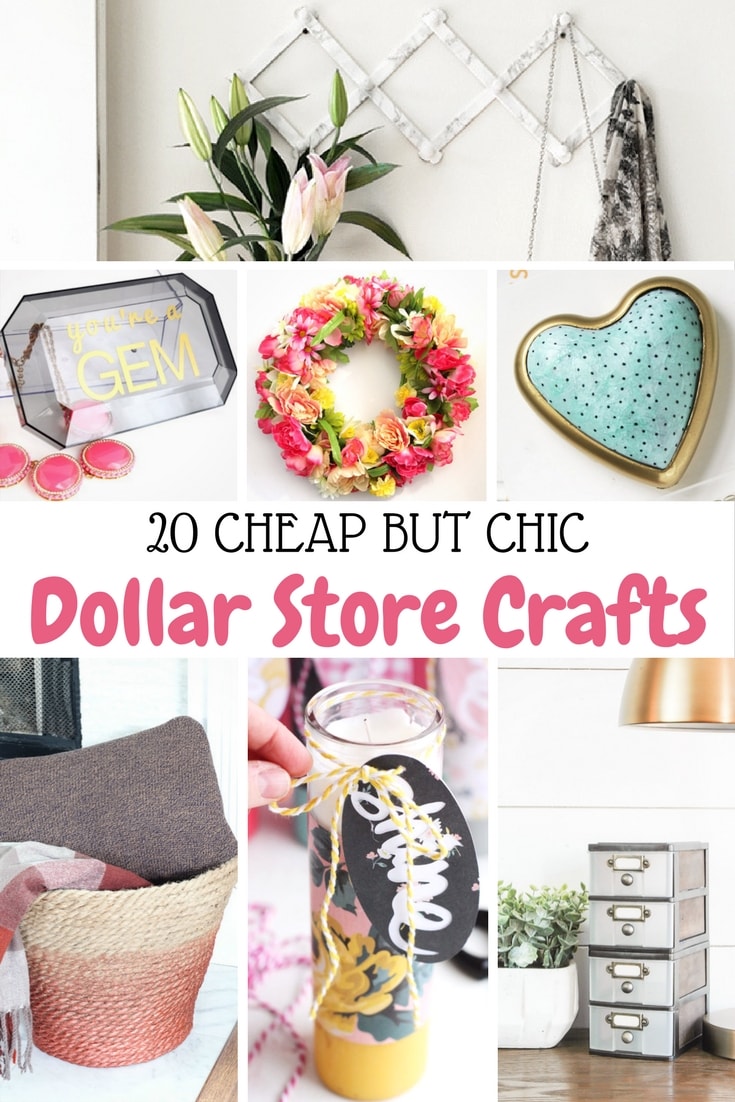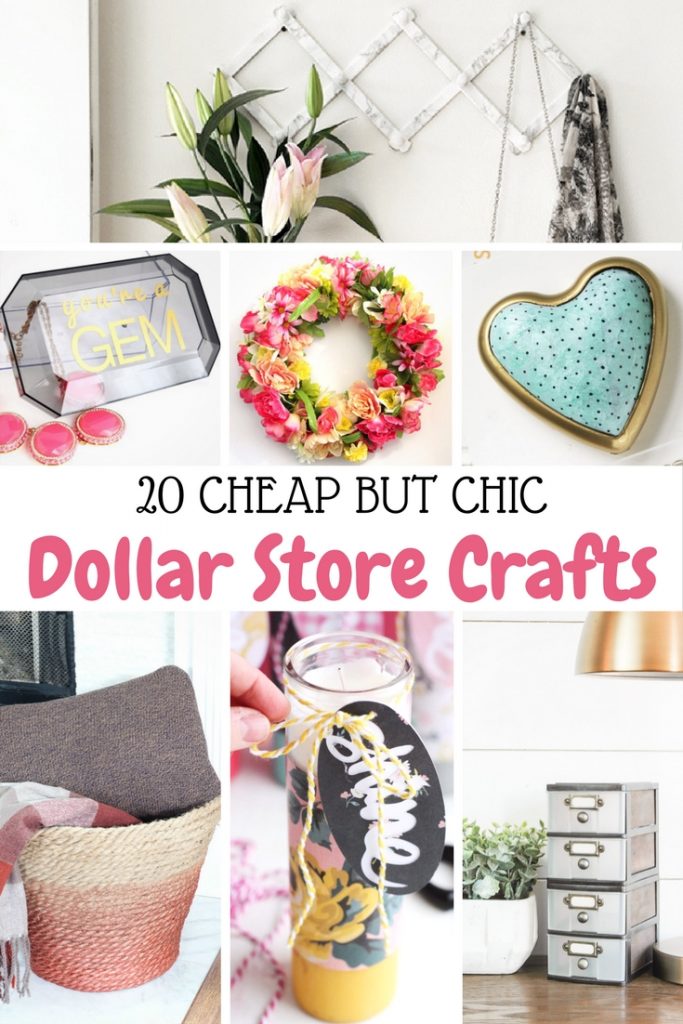 Cheap but Chic Dollar Store Crafts
Which of these do I love the most? That's a hard one – but I will tell you the Faux Succulent Wreath (#8), the Mirrored Jewelry Wall Hangers (#17) and the Metallic Rope throw basket (#18) are at the top of my list. What about you?