I'm sitting in my office staring out my window. All I can see is snow. The cold is radiating from my windows like a living being. I feel it in my fingers. I feel it in my toes.  I can't get warm. There is nothing I detest more than the cold. You know the people who say they love the change of seasons, they love the snow – even for a little while? I'm not one of those people. I don't even need to see pictures of it to feel complete.
And right now my world is white with the coldest temperatures I have ever experienced in my life. Friends, that isn't hyperbole. I'm not exaggerating. The outside temperature in St. Louis, Missouri is -7 with the windchill registering at -31.  That, my friends, is ALASKA COLD.
My good friend and co-author, Aliza Sherman spent a number of years living in very rural Alaska near the Canadian border as a result of her husband's job. At one point my husband jokingly remarked, 'Wow, she must really love her husband. You wouldn't live there for me". While I did smile and say, 'No, I wouldn't', (I am aware of my capacity for sanity), he and I both know that I did settle here, in his hometown, far away from the sunshine of Southern California, the friends and family I adore and the ocean that fills me up.
I came here to be with him. And I've stayed for him and because our family has settled in.
And we're happy.
Or at least I am from April through October. I jest. Sort of.
The joking is one of the things that keeps us together and happy.  I was reminded what a 'secret' this is to a happy marriage as I made my way through my friend Fawn's new book, Happy Wives Club. Laughter is a thread that binds, it is a white flag in the midst of an argument and the broken ice when things are simply too serious.  As Fawn detailed her journey – visiting 12 countries, 6 continents and visiting countless couples seeking the wisdom of their happy coupling – laughter and fun came up time and time again.
The book made me stop and think….just what IS it that makes a marriage work? What would I love to tell my younger self – that bride as she prepares for 'the biggest day of her life'?
I came up with 12 Secrets to a Strong and Happy Marriage…as I am experiencing them right now.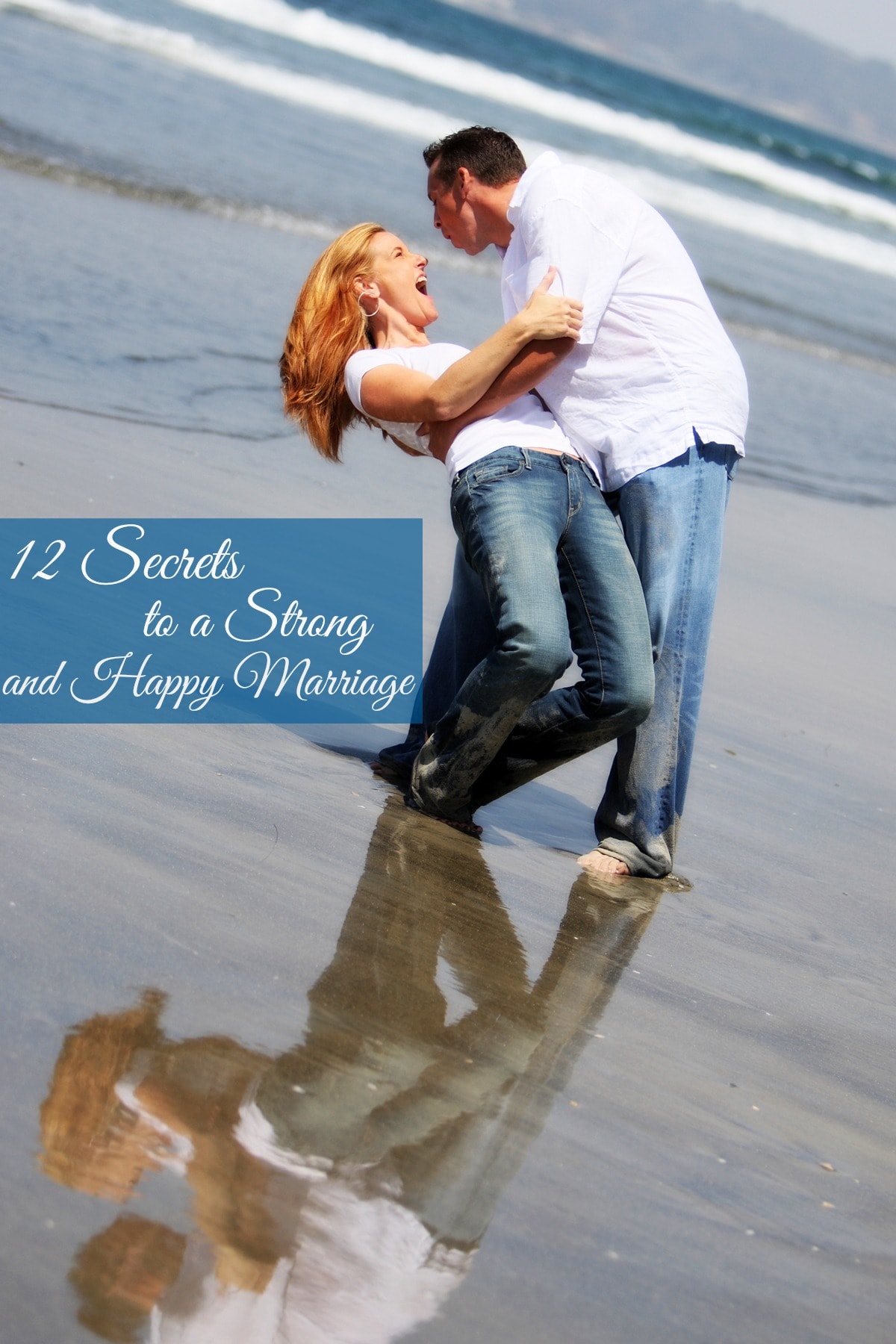 Secrets For A Happy Marriage
Why 12? It's more than ten since ten seems easy. (Marriage isn't easy) Eleven seems too odd and well, twelve is the number of years I will have been married this year. I guess you could say I'm learning as I'm going. I'm ALWAYS learning.
Laugh Often and At Yourself
If you ask my husband, he will tell you he is 'the funniest person he knows'. He may or may not be joking. Either way, he makes me laugh every day and he has taught me the value of letting go and laughing at myself. While I've always been a 'happy' person, you wouldn't classify me as funny or goofy, but marriage has taught me how important it is to allow the 'silly' to take over. It's hard to stay mad at someone while they are making you laugh.
Go to Bed Mad
I was raised to believe the sun shouldn't set on your anger. Wrong. When you are in your marriage for the long haul, you have plenty of time to breathe, figure it out, forgive and forget. Early in our marriage, I would push and push and PUSH an argument…desperate for an immediate resolution. Sometimes you both need to walk away to allow for clarity to filter in.  Things often seems less dire after both of you have had a chance to calm down.
Listen
Some people are naturally good listeners and well, some people aren't. In each relationship there is usually one. So, for one of you, this isn't such a challenge. But for you over there? Not so easy. Work at it. It is important to both of you to be heard and equally valuable to know what is going on in the other's world. Take time each day to put the devices down, to ignore the TV, (maybe after the kiddos are in bed?) and just talk. And listen. You'll be amazed at what you might hear.
Make Each Other a Priority
Even if you have children, in fact, especially if you have children, you need to spend time with each other. You need a date night, a vacation for just the two of you, time to cuddle, an opportunity to talk about something other than school, kid's sports and work. When was the last time you said, 'how are you?' and meant it? Your small people are a manifestation of your love for each other, but one day, they'll be gone and it will again be just the two of you. You will need each other then. Make the effort to prioritize each other now.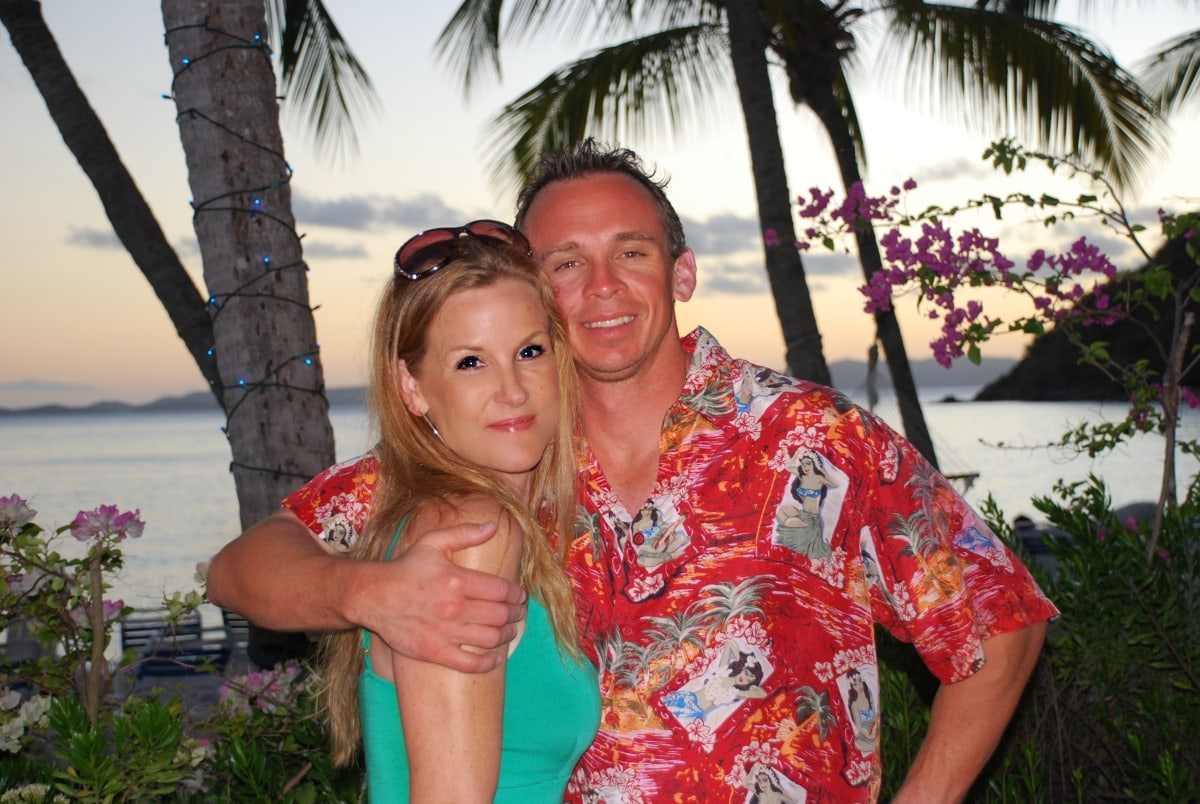 Fight fairly
There is nothing worse than a dirty fight – name calling, dredging up past grievances or wasting energy being hateful. Look each other in the eye, be respectful and stick to the topic. I know it isn't possible to always stay calm and keep your voice down – emotions can take over – but TRY. Once said, words can't be taken back.
Grow Together
I am not the same person I was twelve years ago. I'd like to think I'm a wiser, kinder, more entertaining version of my 28 year-old self, but I recognize that I probably have less patience, I'm getting a little set in my ways and all of the 'little things' that my husband used to find cute and quirky about me are likely on their way to becoming wretchedly annoying. I'm a result of the life experiences I had before my husband and the ones I've had since and likewise, he is the same. We are growing together. It is important we respect new interests and changes in our personalities as well.
Be Kind
This isn't just a marriage rule, this is a life rule. When my small people were very small, I constantly reminded them to ask themselves a very important question when dealing with each other, 'Am I being kind?' My husband and I need to do the same. Even when we have had a bad day. Even when we are short on patience. Even when we believe the other is WRONG. Acting and speaking kindly to each other can prevent arguments, smooth over tough moments and fix a day-gone-wrong.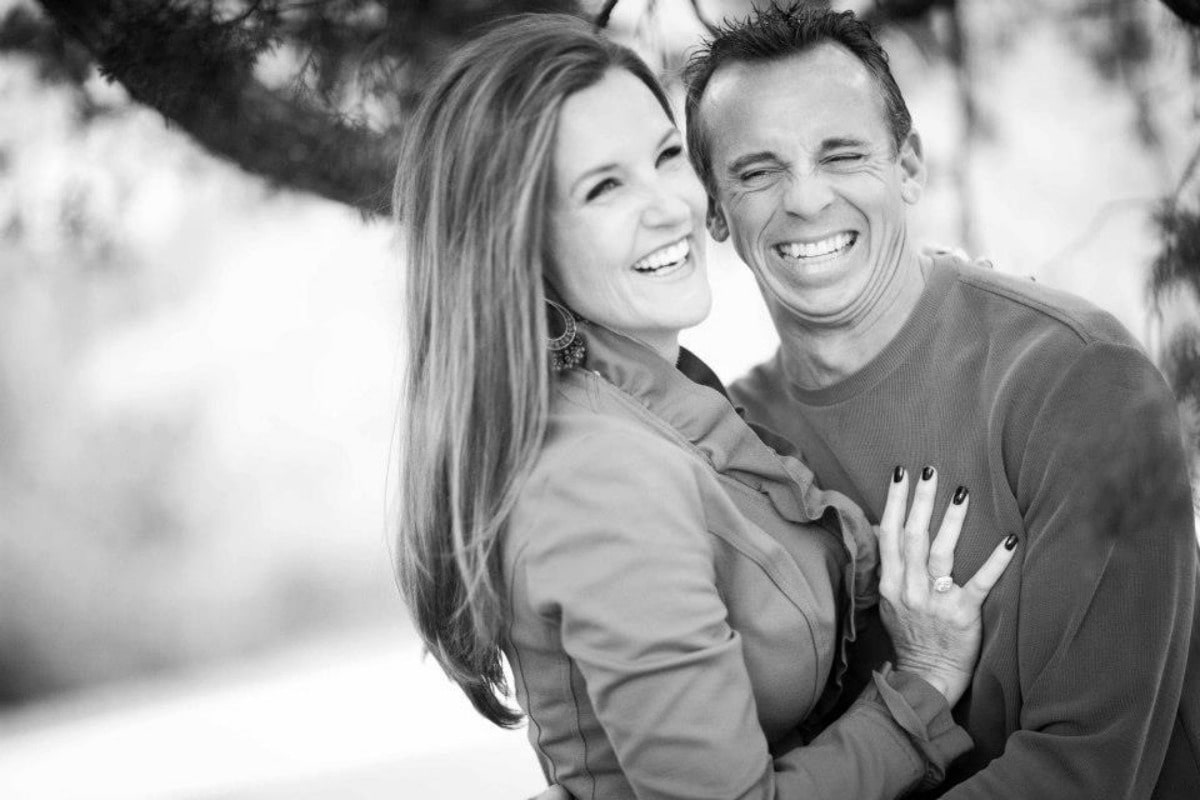 Give More Than You Get
In a word, this requires you to be selfless. And it isn't easy. We often do it naturally with our children, but sometimes it isn't easy to do for your spouse. Work at it. Marriage is hard work.  Take out the trash, do the dishes, give the kids a bath, make the bed, put gas in the car, shovel the driveway – even if you did it last time. If you are BOTH giving more, you are both getting more. This is a good thing.
Go for the positive
Talk positively about each other. It is one thing to be kind to each other…but something else entirely to be kind ABOUT each other. How many times have you heard a group of women or men talk or joke disparagingly about their significant other? Be the opposite. Be the one who DOESN'T complain about Football Sunday, about the last time he made the bed, about her terrible cooking, her juggling of work and motherhood, her lack of listening ability, about his absenteeism. Find the positive. Share THAT instead. Happy begets happy.
Share the Love of the Game
Or food, or wine, or the movies, or mountain climbing. Don't misunderstand – I'm not suggesting you lose yourself in someone else's loves and hobbies, that you take up water skiing when you are afraid to swim or watch horror movies when you are afraid of the dark, but express an interest in something because it matters to HIM (or her). Coming in to this marriage I didn't pay much attention to baseball. Baseball is second to religion in my husband's family. He had to memorize the inscription on Stan Musial's statue (St. Louis Cardinals Hall of Famer) before being allowed to walk in to the stadium as a 4-year old. I am now a fan and yes, cheer right along as our family room mantle is converted in to a shrine for the St. Louis Cardinals each October.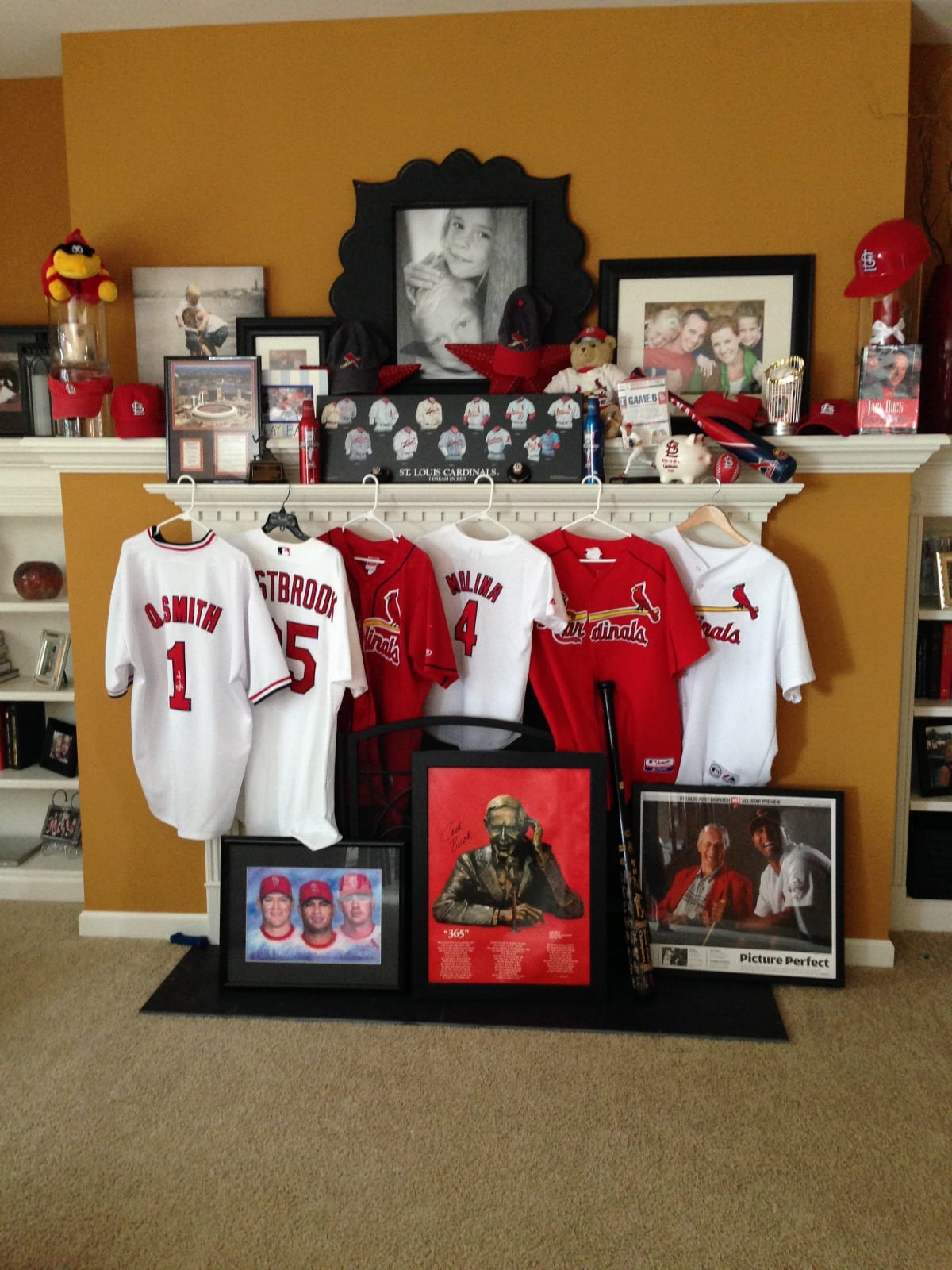 Take Time Alone
When I married my husband, I chose him as a life partner, but I didn't choose to leave myself, my soul and all of my interests adrift entirely. We both know it is important to continue to do things that matter to us – and sometimes alone. He plays on a baseball team. I take a trapeze class. He likes Saved By the Bell and I love The Princess Bride. Sometimes we have to watch alone. We both enjoy time with friends – together and on our own. It is part of being a couple and being individuals.
Choose It
A few years ago, if you had asked me about the most challenging thing I had ever done, I might have told you it was raising children. Now, I will say it is being married. It is work, but work that is well worth it. We both know that every day isn't like the day we married: the best day of our lives…but rather some are amazing and some are challenging. Every day you need to choose it – your relationship, your spouse, your family. Every day you must choose to listen, to be kind, to give more than you get and to laugh.
The older I get, the more I'm choosing kindness and laughter. What have you found are the secrets to your marriage – your strong marriage, your happy marriage? For more beautiful wisdom from around the world, be sure to pick up a copy of Fawn Weaver's new book – Happy Wives Club – it launches this week, so I'm certain you will see her lovely face everywhere! You can also check out her website by the same name: Happy Wives Club – which was the inspiration for this project.

I'm grateful to my friend Fawn for sending me an early copy of her book – I'm so proud of her and this journey she is on. I've purchased two additional copies which I know will be on their way to me this week and I'm excited to be giving them to a few friends who I know will love the book as I do.