Every single year, I make myself crazy trying to fit too much in to the 30 days surrounding Christmas. I always have these grand ideas about my personal capacity to buy presents and wrap them, to attend parties, to decorate, to bake and yes, to experience the magic in every moment.
I really, REALLY want to spend time just sitting and enjoying this time of year. I want to listen to the music, to eat the cookies I've made (and all the other food), to spend time with friends and family and to appreciate the joy I see reflected on my kid's faces.  I know the level of magic surrounding my small people won't last forever, so it is important to me that I do my best to bottle some of it while I can.
I decided a few weeks ago that I would embrace the 'awe' of this season as much as possible as Christmas Day approached – and prioritize the things that matter to me the most – mailing Christmas cards, finding a way to help others as a family and sticking to some of our most cherished traditions – watching the 'classics' on TV, listening to holiday music together and baking.
When I was a little girl, my mom and I used to make holiday wreaths from Corn Flakes and marshmallows. Now, my small people and I do the very same. I love the tradition for its ease, for the sticky fun, for the messy imperfection and naturally for the way they taste when you are done (or…..how they taste as you are making them.)
Because I know you might enjoy a tradition like this with your small people, I thought I would break it down for you. They whole process took us about 30-40 minutes.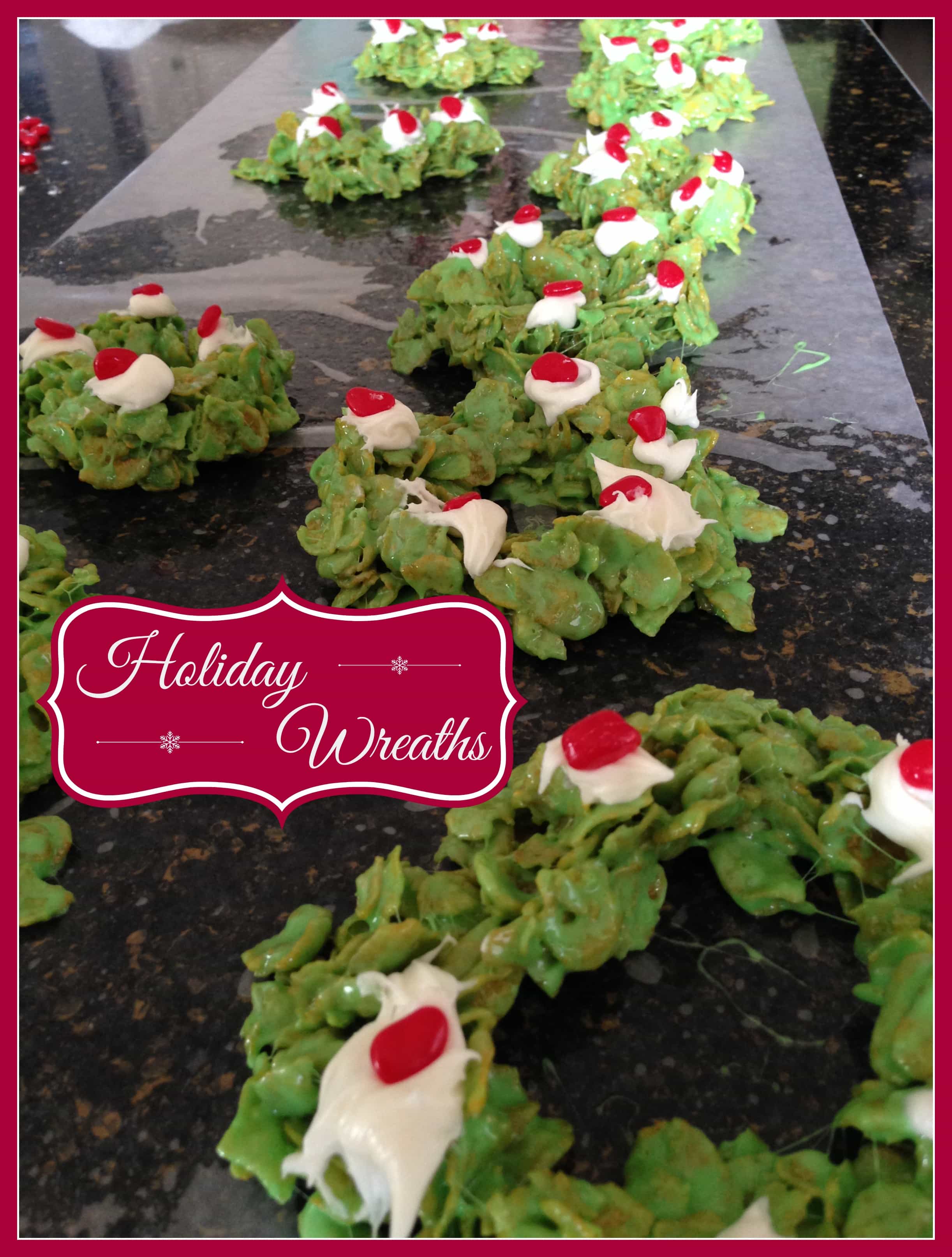 Holiday Wreaths
You will need:
4 cups of miniature marshmallows (easier to work with than full size)
6 cups of Corn Flakes or Frosted Flakes
1/3 cup of butter
Greed Food coloring
Vanilla Frosting
Red Cinnamon Candies
Wax Paper
Pam Cooking Spray
What to do:
Get your small people fully involved. (So, have them wash their hands.) If you have more than one child, you can avoid fights by alternating tasks 🙂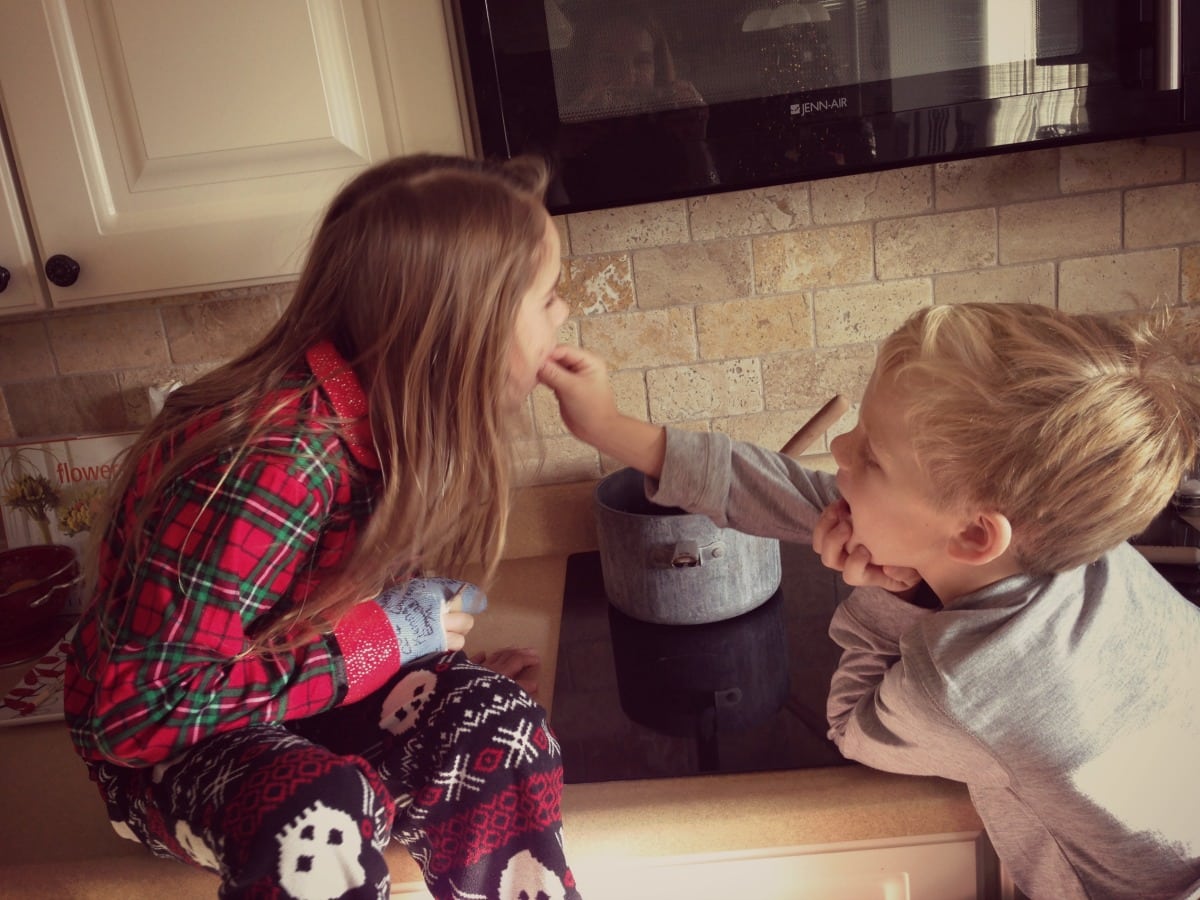 Over low heat, melt the butter in a large saucepan.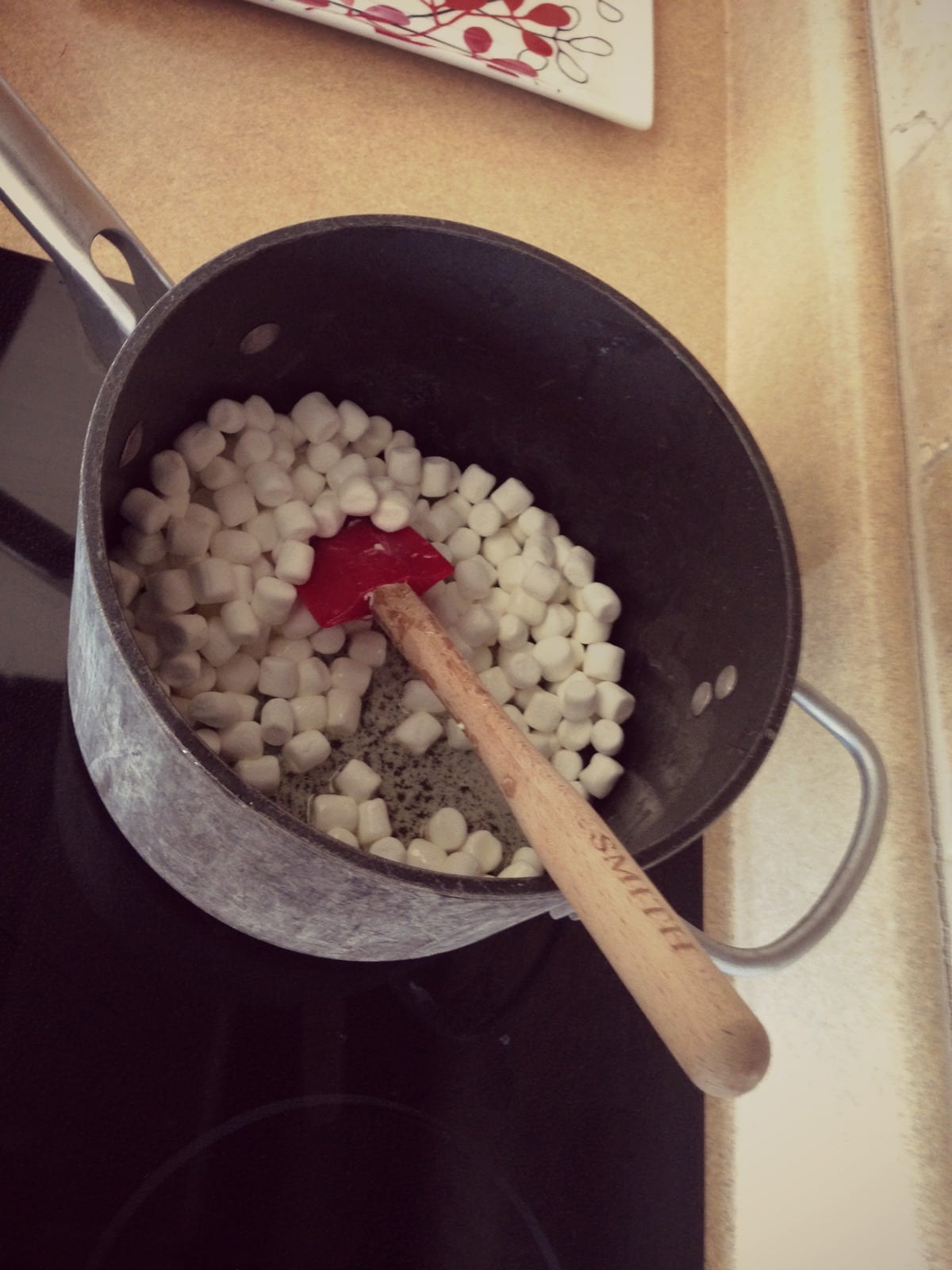 Add marshmallows one cup at a time, stirring continuously.
When fully melted, add green food coloring. (the more you add, the darker the marshmallow mixture will become)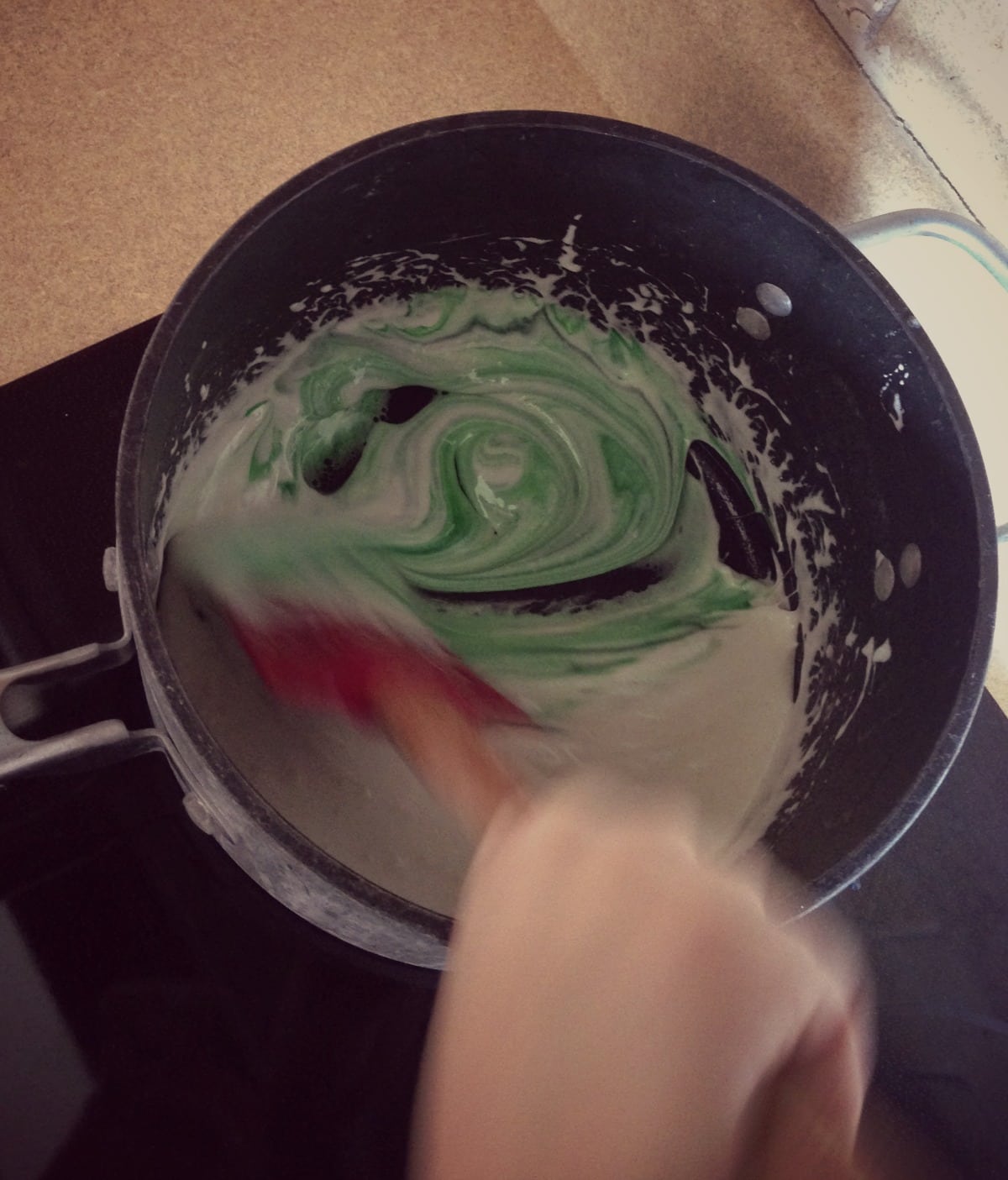 Add Corn Flakes to mixture, don't stop stirring.
Spread wax paper on a clean counter, spray with cooking spray to keep mixture from sticking.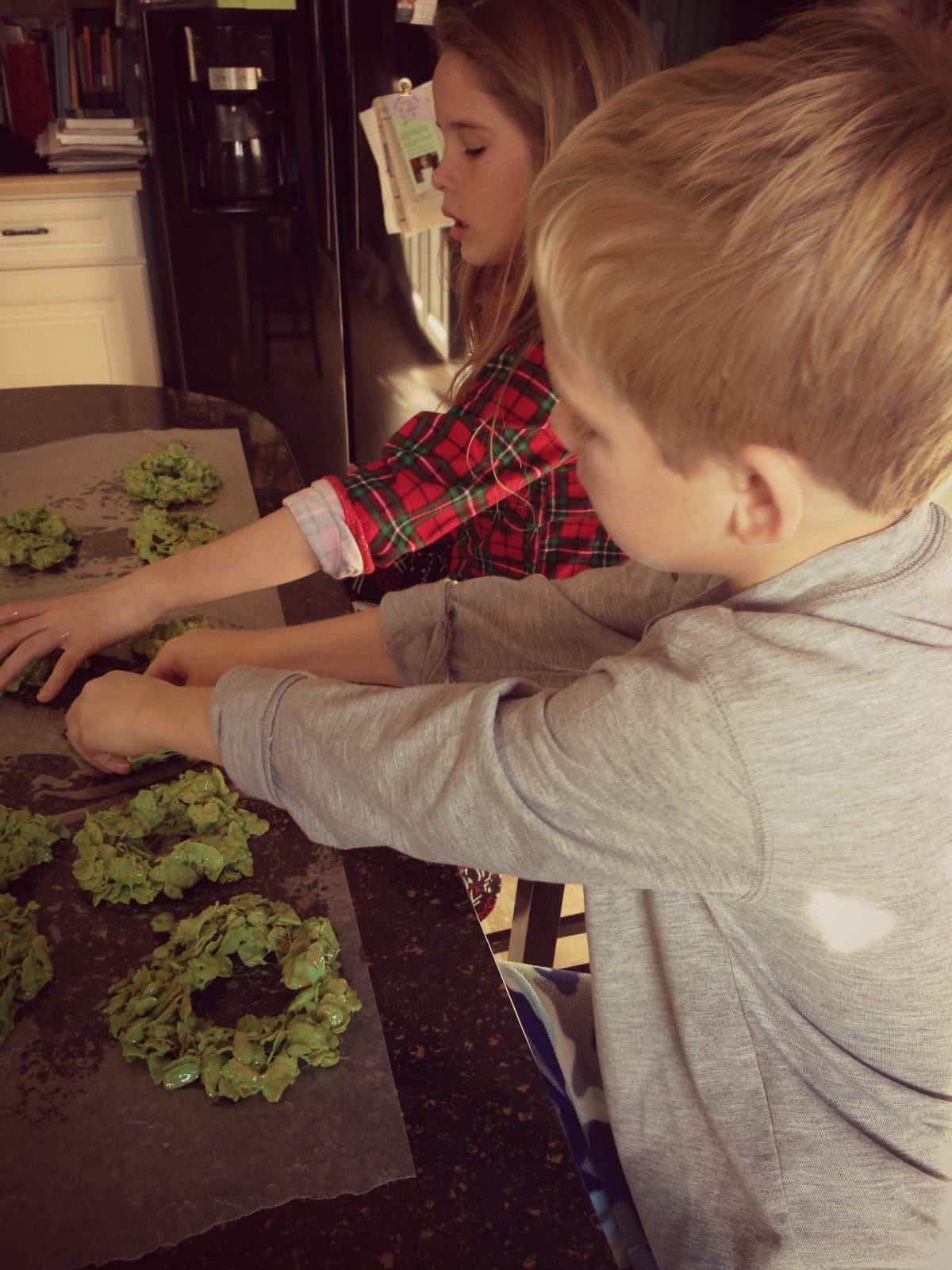 Drop large spoonfulls of mixture onto wax paper, spray hands with cooking spray to keep hands from sticking to mixture as well, and shape in to wreaths.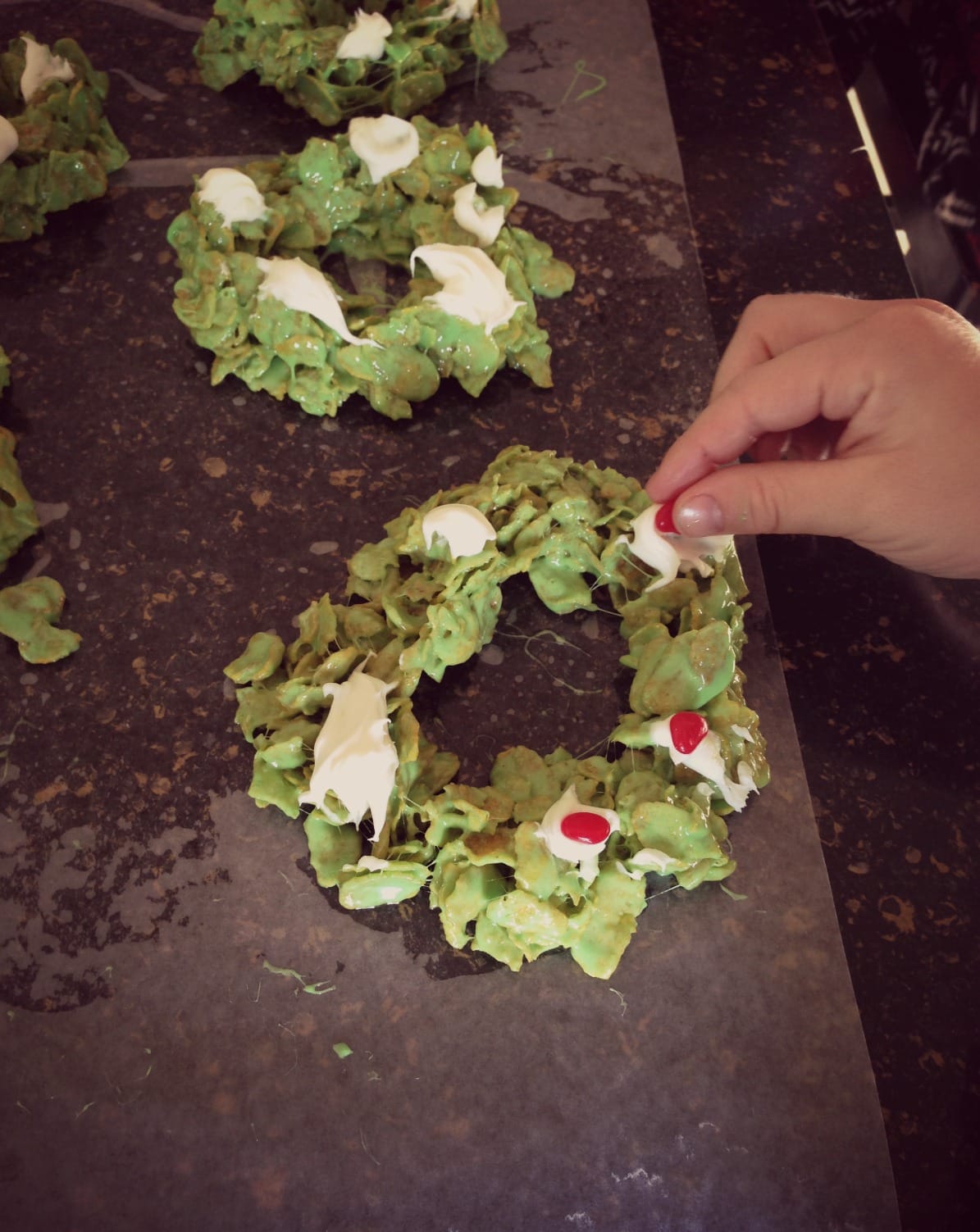 Dot completed wreaths with vanilla icing and red candies.
Enjoy!!
Disclosure:  I have a long-standing working relationship with Kelloggs and was thrilled when they asked if I wanted to share any holiday family traditions we might have with you…. this is, by far, my favorite. As always, all thoughts and opinions are my own. Thank you to Kelloggs for sending us some extra Corn Flakes and some sweet holiday PJs for my family for this post.