If you know anything at all about me, it is likely that I am a warm-weather girl, thriving in the sunshine, loving the longer days, and never, ever complaining about the heat. That's right – I will take 110 degrees over 35 any day of the week….so, yes, I'll be sweating on the sidelines of my kids' games all summer long.
But here's the thing, for many people, Summer = Relaxation. However, in our home, this season is just as busy as any other. Yes, the kids are out of school. True, there is no homework to be done. But there are sports camps and practices and games and tournaments – almost every weekend.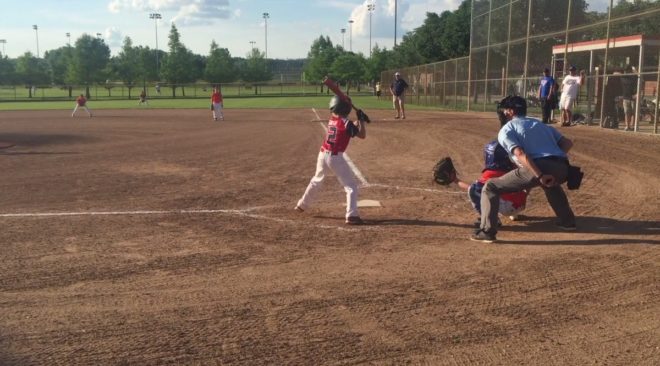 So….Summer = Chaos in our home.
I'm excited to share that we have once again partnered with our favorite pizza brand, Dr. Oetker Ristorante Pizza to share a few Summer Survival Tips for Busy Parents. (You bet we have some food suggestions!)
Take a look at the video below and let us know what you think. (I asked my husband, Jeff, to join in the fun – heaven knows, since he's the coach, he's crazy busy too!)
Thanks for watching. Here's a quick recap for you: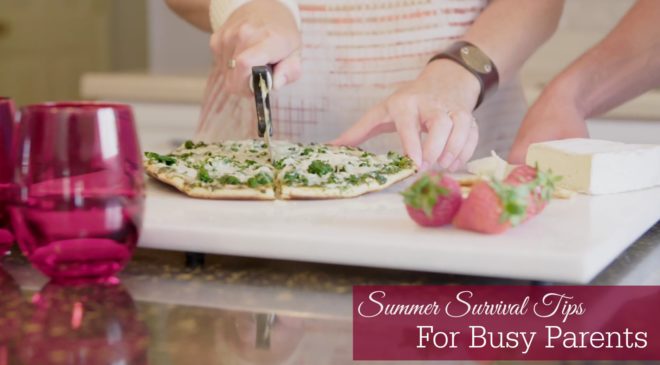 Summer Survival Tips for Busy Parents
Count on a Go-To Meal: I get it – you need to be out the door in a hurry. You have uniforms to gather, a stray hat, belt or sock to find, and water bottles to fill (or maybe this is just us!) But concession stand foot is not what you want. Have a quick and easy meal like we do – Ristorante – that can go from the freezer to your plate in 15 minutes…and still be delicious. Not only is it fresh tasting, it also has a gourmet feel that all busy parents deserve to enjoy. Clearly Jeff and I have our favorites, but with nine varieties to choose from, it isn't hard to find one you love.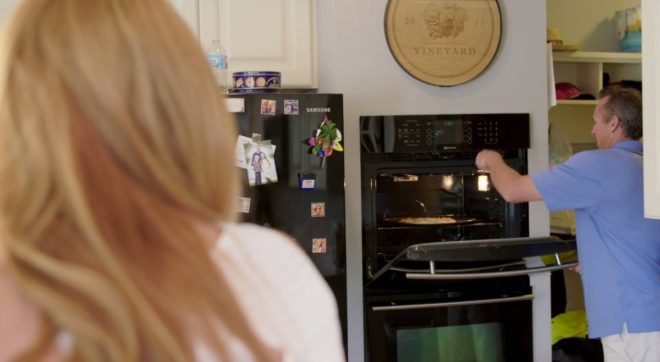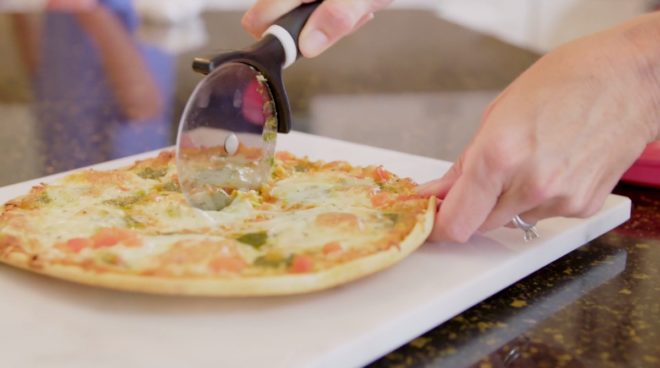 Make Your Home a Haven: Combat the chaos of summer schedules by skipping the dinners out and creating a gourmet experience at home. With the number of hours I spend in the car during the week, shuttling between camps, practices and games, I often just want to be within our own four walls. It is a relief knowing I can send Jeff out to the grill while I gather a few appetizers for us – some strawberries, brie and crackers are always a light and easy option. What are we grilling? Ristorante Pizza , of course. 400 degrees for about 10 minutes and you are all set to pair your meal with wine, relax and enjoy a gourmet experience together. Our Ristorante Pizzas come off the grill as though they were cooked by a pro – the crust is crispy, the cheese is perfectly melted and every flavor can be perfectly detected in each bite.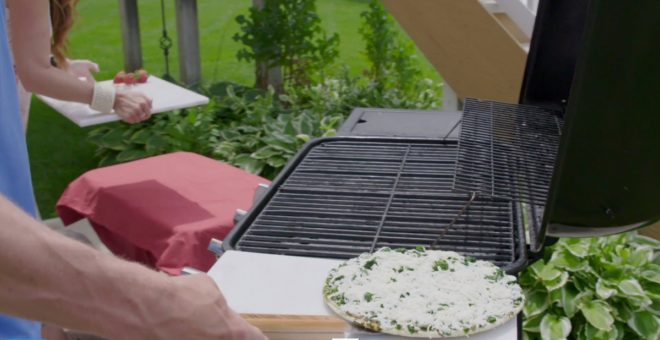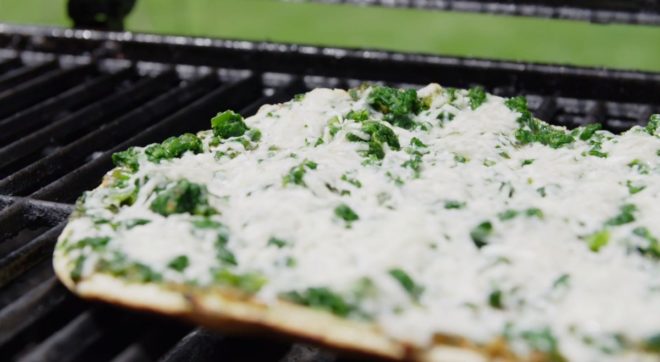 Find Time Together: Yes, we live and work in the same home. Yes, we divide and conquer most taxi-related activities. Yes, we drive to the games together. Yes, I'm always there to listen to the post-game recap and shoulda-woulda-coulda as the coach's wife. But, this isn't what I mean. Set aside time just for you and your significant other to joke, laugh, and TALK – maybe even about something other than sports. You'll find even a few hours can give you the recharge you need.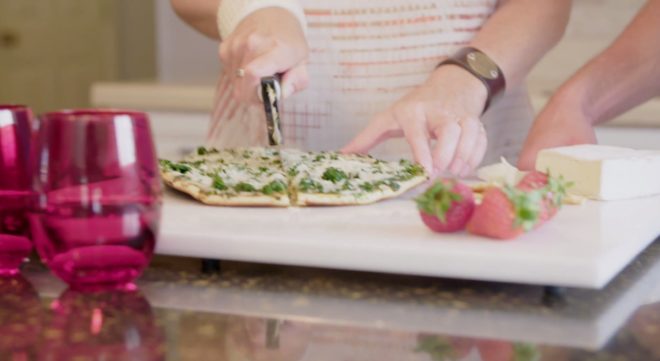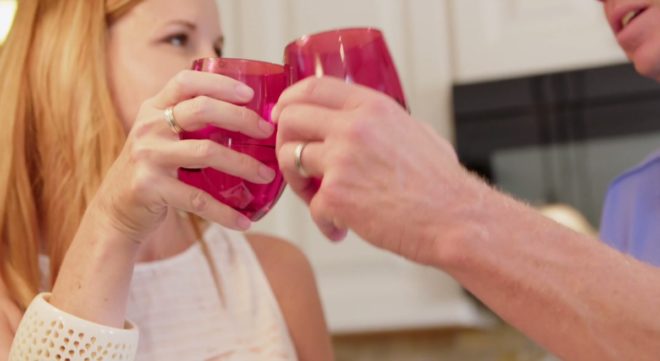 How do you survive the summer with 24-hour kids? We'd love to know.
DISCLOSURE:  I love that I have had a long time partnership with Dr. Oetker AND Ristorante Pizza as I love their food and they inspire conversations I enjoy, like this one. As always, all thoughts and opinions are mine and mine alone. (Oh, and in the video – Jeff's too!) To find Ristorante near you, check out the store locator—you can always put in a request with the store manager if your store doesn't currently carry Ristorante. For more yummy goodness, follow Ristorante on Facebook, Twitter and Pinterest.