You know what I'm doing this Summer? Like many of you, I'm spending it with my family…with very little time left to my own devices. My small people are firmly entrenched in camps and many, many sports.
It isn't a secret that when I'm not running them to a sports related camp during the morning hours, I'm off to baseball practice, or sitting in the stands at a softball game or a tournament.
And yet, my fellow sports moms will tell you, I'm not one to give up on fashion simply because I have my eye on the ball. I wear what I love on the sidelines, around the house and yes, when I do get that delightful time to head out on my own or with my husband.
There is something beautiful about finding a way to balance comfort and style, enjoying this Summer season and still being true to my own fashion personality – regardless of where I'm 'finding my fun'. I'm excited to share a few different outfits – from Casual to Classy, all styled with the same pair of sassy, comfortable shoes (from Crocs!).
I've always believed shoes can make or break an outfit and this is especially true when you decide to dress down or be super fancy. The right pair of unique shoes can take your favorite jeans and tank in to a little something special.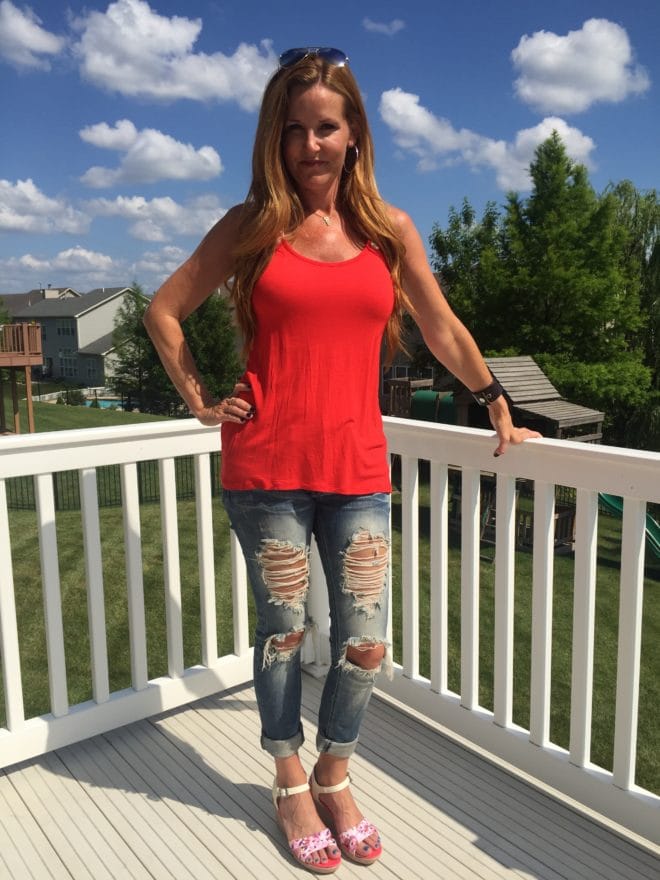 For this outfit, I paired my go-to distressed jeans (just ask my husband – I wear them all the time!) with a bright tank for added color and then slipped on my Crocs Leigh II Ankle Strap Graphic Wedge.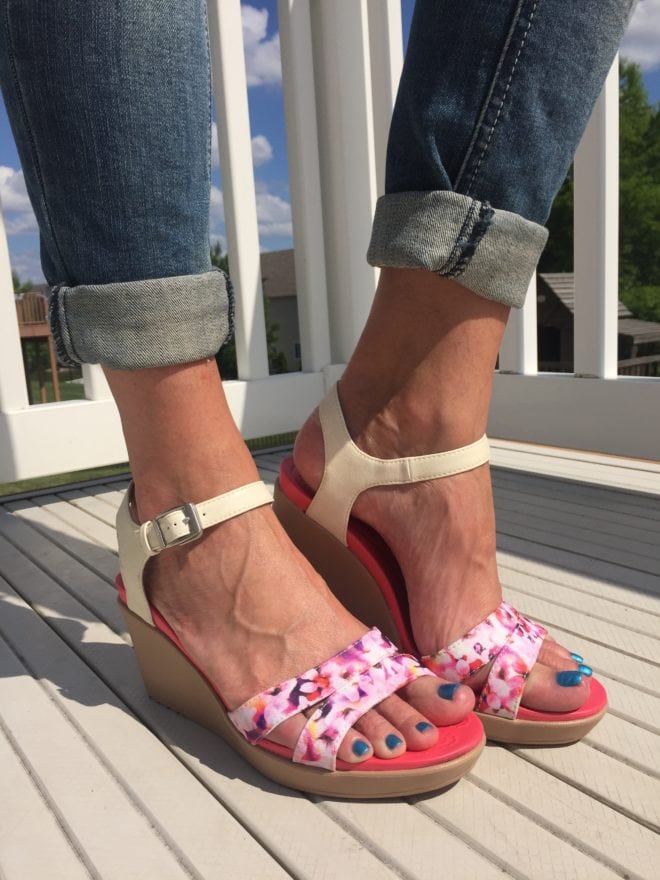 The bright floral on the straps picks up a bit of the coral from my tank, adding an extra Summer feel. The canvas straps are easy to manage and there is no slipping as I walk.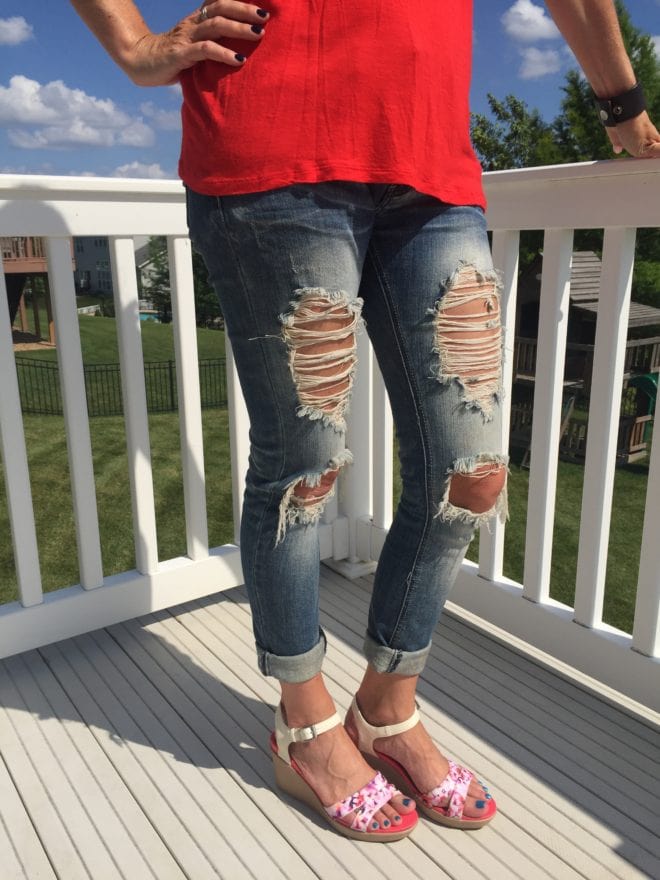 Next up, I decided to go a touch dressier with shorts and a blouse. Knowing that I'm often running from work meetings to grab my kids, I need both versatility and comfort. (Yes, I'm sometimes quite literally running to make first pitch and I need shoes that will get me where I'm going!)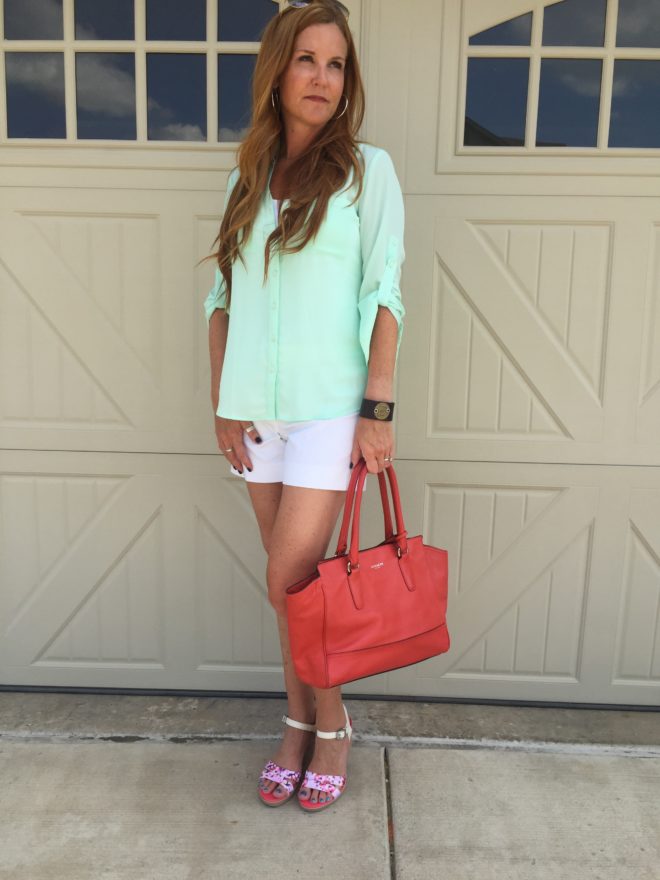 The Croslite™ foam footbed is so truly comfortable, with arch-support and contouring, I might not be able to join the kids on the field for a game, but I could wear them all day.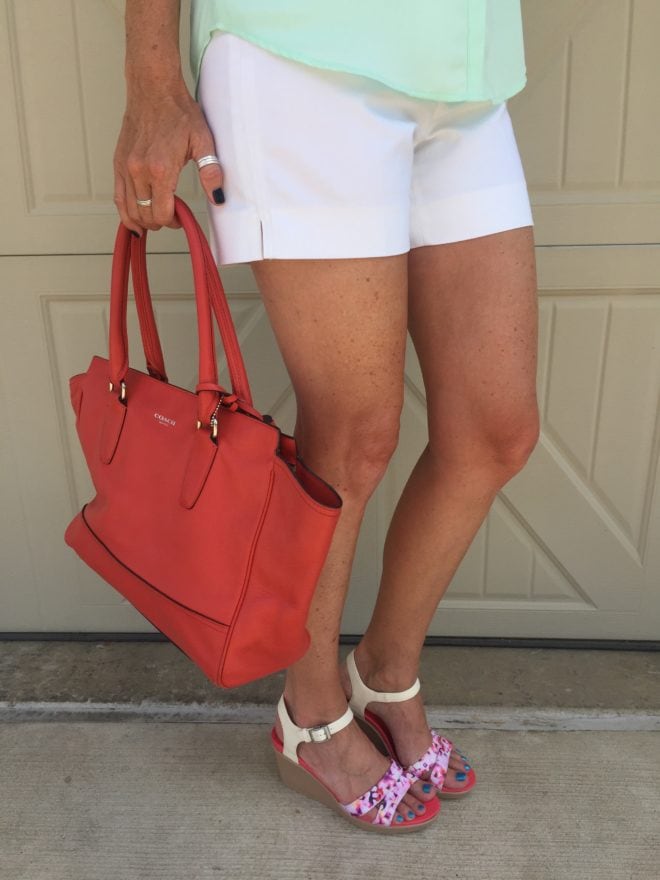 And finally, assuming, my job as mom is occasionally done and I have the chance to head out for a glass of wine with my girlfriends or dinner with my husband, I love that I can throw on a favorite summer skirt, a lightweight tank and keep the easy comfort of my Leigh Wedges.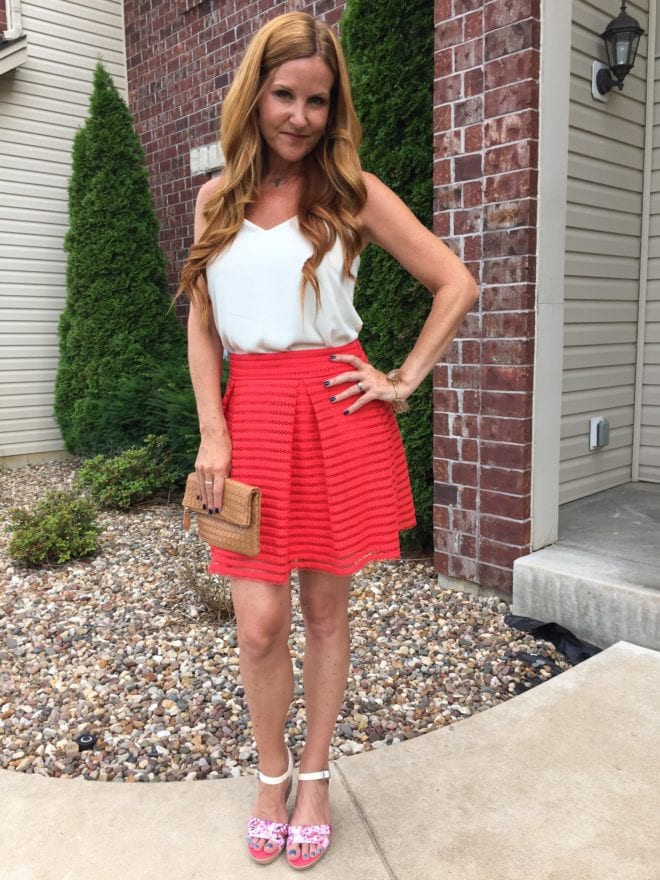 I'm also partial to making sure I have the right clutch to bring it all together.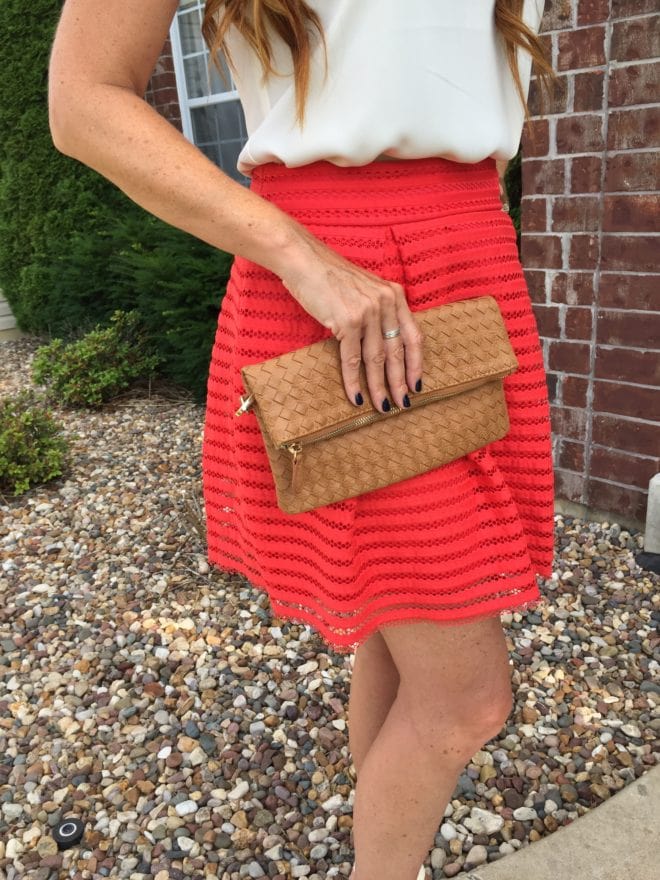 The wedges have a hidden clasp that make it simple to slide them off and on, so I only ever have to secure the buckle one time for the perfect fit….naturally, this makes it that much easier for me to plan even more ways to style them for the rest of the summer. Ohhh….also? They are currently on sale for $44.99.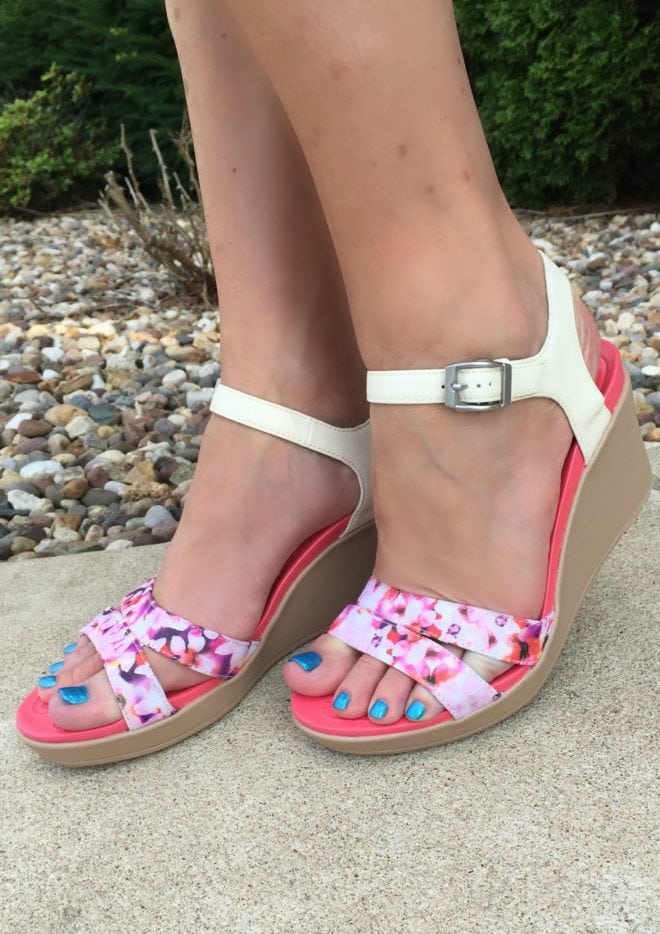 Disclosure: A million thanks to Crocs for partnering with me for this post. As is always the case, all thoughts and opinions shared are mine and mine alone.