Now that the holidays are upon us, shopping for the perfect gift is in the forefront of everyone's mind. But who wants to brave all of the crowds (and the cold!)? Not this girl. I'm way more comfortable getting my shopping done from the comfort of my own couch. If you're like me, then you need these five tips for shopping online!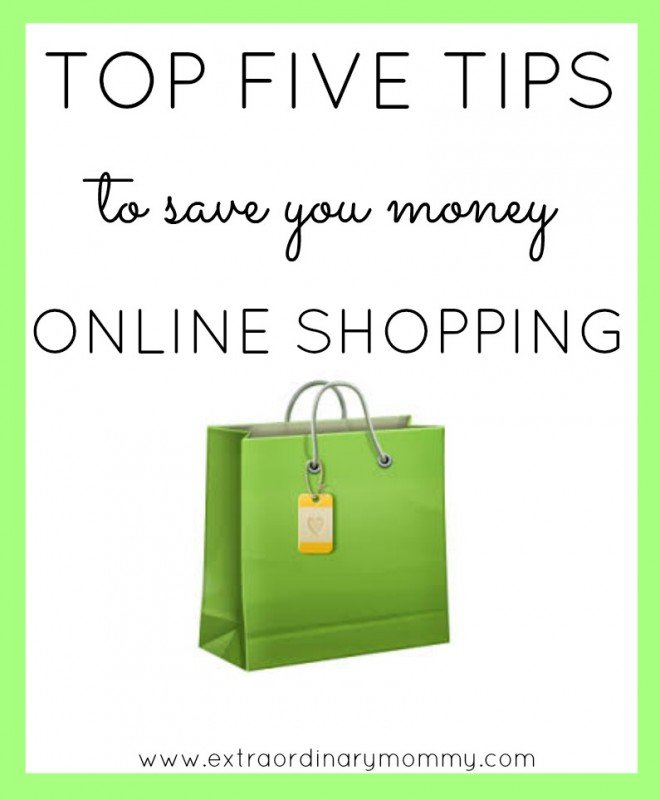 1. Avoid the impulse buy!
Perhaps the simplest tip on the list, but arguably the most important. It's easy to get caught up in the moment and click "buy" before really giving your purchases thought; however, making a list of your wants and needs and then sticking to it will save you money (and perhaps the inconvenience of returns).
2. Always search for coupon codes!
Speaking of returns, I rarely, if ever, pay for shipping. How do I manage that? Before placing an order, I always, always, always search for discount codes. Websites that have free shipping and other discounts are plentiful, but not all of them stay current with the latest and greatest sales. I tend to rely on Retail Me Not and Brad's Deals!
3. Sign up for retailer emails!
For the retailers that I frequent, subscribing to their email list is always a good idea. Sure, your mailbox might get a bit more clogged, but it's worth it to be right on top of the latest sales. You'll know as soon as discounts go live, which means you'll be able to shop the largest selection of items. Bonus: signing up almost always yields you a one-time use coupon code. So if you find that you simply cannot abide by rule #1, subscribe to the retailer's email blasts, and then unsubscribe after your order is placed!
4. Don't forget member discounts!
Are you a member of a Costco or Sam's Club? Do you work at a large company that offers group discounts? Don't forget about them!! Everything from restaurant gift cards and spa discounts to computer purchases to vacation packages can be bought for less.
5. Use deal-tracking websites!
Are there very specific brands or clothing items that you have your eye on? Then deal-tracking sites will be your best friend. Shop it to Me will send you an email round up of sales for brands or stores in your selected sizes. Shopstyle offers deal alerts when designers, brands or styles go on sale. Shoptagr uses a bookmark-type app, allowing you to watch items down to your specified color, style, size. When items are discounted, you receive an email alert!
BONUS TIP: EBATES!
If you're not using EBATES, sign up immediately. You'll earn a percentage of your purchase back on everything you buy through their site. Simply search for your retailer on EBATES and click through. Shop away, and earn back some cash! They'll mail you a check or deposit your earnings straight into your Paypal account. Sound too good to be true? It's not!
How do you save when shopping online?