School supplies can be a significant expense for families no matter what type of schooling you use. Whether you homeschool or send your kids to public or private school, buy supplies once a year or every few months, you can probably save some money. Use these tips for big savings on school supplies this year.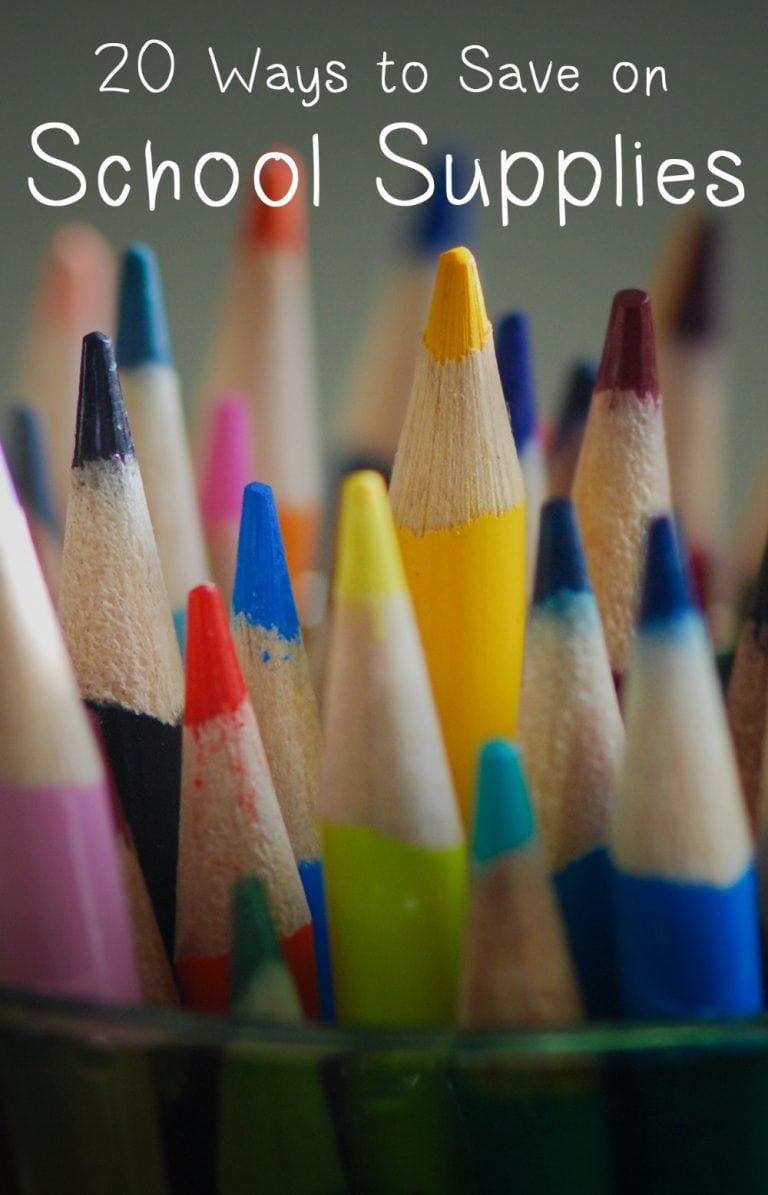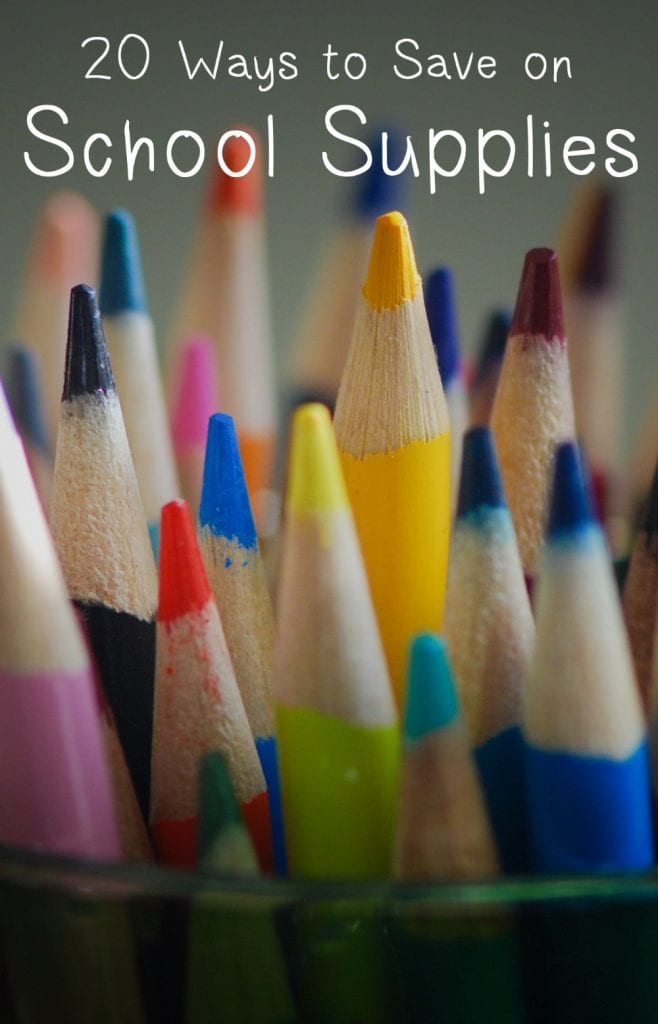 Shop at Home First

. Look around your house to find items on the supply list you already have. Keep a list of these items so you don't accidentally buy duplicates. (I found more than ten items last year IN our art cabinet!)

Browse Local Thrift Stores.

Second-hand stores are great for finding gently used

backpacks

,

lunchboxes

, and other school necessities. Plus, your dollars are going towards supporting a good cause.

Use Coupons.

Start with the Sunday paper, but you should also utilize store phone apps and websites for additional savings on school supplies.

Check Out the Dollar Store.

Your local dollar store will often have great deals on scissors, staplers, and other supplies.

Buy in Bulk.

Take advantage of bulk store prices and stock up on large quantities. Pool your funds with friends or neighbors and divide the supplies amongst yourselves.

Amazon

is another great place to look for bulk supplies.

Utilize Tax-Free Holidays.

Many states have a sales-tax free holiday you can take advantage of when planning your back-to-school shopping.

Buy Quality. Investing in high-quality, durable items can save you money in the long run, especially when it comes to items like backpacks and binders. The less you have have to replace items, the more money you can save.
Anticipate School Supply Basics.

If you come across a good deal during the summer, don't hesitate to purchase back-to-school essentials you know your kids will need.

Stock Up at the Grocery Store.

Supermarkets usually have great deals on back-to-school basics that you can conveniently pick up while you're already doing your grocery shopping.

Read Supply Lists Carefully.

Oftentimes teachers will have specific supply requirements for a reason, so make sure to buy exactly what is listed and avoid having to buy something else later on.

Check Actual Requirements.

Find out which items on the supply list are simply suggestions and which items are requirements. Buy the suggested items as your child needs them instead of before school starts.

Be Skeptical of Retailer Supply Lists.

The supply lists posted inside stores are often there to sell you more than you need or what's required by your child's school.

Reuse Last Year's Supplies.

Items like backpacks, rulers, and

calculators

, if cared for properly, can be reused from year-to-year.

Give Kids a Budget.

Let them help decide how much of the budget to spend on different items. Bonus – they'll also learn a lot about making buying decisions by being responsible for a budget.

Don't Overlook Office Supply Stores.

Many office retailers have amazing back-to-school bargains on items like pens, pencils, and notebooks. You can get higher quality items there as well.

Shop By Yourself

. Leaving the kids at home makes it easier to avoid impulse purchases.

Host a Supply Swap.

Coordinate with other parents in the neighborhood to bring gently used school supplies to swap with other families.

Consider DIY.

If you have the time and the skills, consider making your own back-to-school gear like book bags and clothing.

Postpone Buying Trendier Gear.

Your child may change their mind about that must-have item when school starts and every other kid has something different.

Shop Around.

Avoid doing all your back-to-school shopping at one store. Watch weekly ads carefully and take advantage of rock-bottom prices being offered by different retailers.
Happy shopping. Anything you would add to the list? Maybe some back-to-school items for Moms?