There are so many things I love about this time of year – the holiday lights, the music (Little Drummer Boy is my favorite), the pure, beautiful giving spirit, the decorations, yes, even our Elf on the Shelf, but I have to confess, I have more than a mild obsession with something specific:
Holiday Cards.
I love sending them. I love receiving them. I love displaying them. In fact….I love keeping them. (I'm looking at you 2002.) Just look at a previous year's mantle.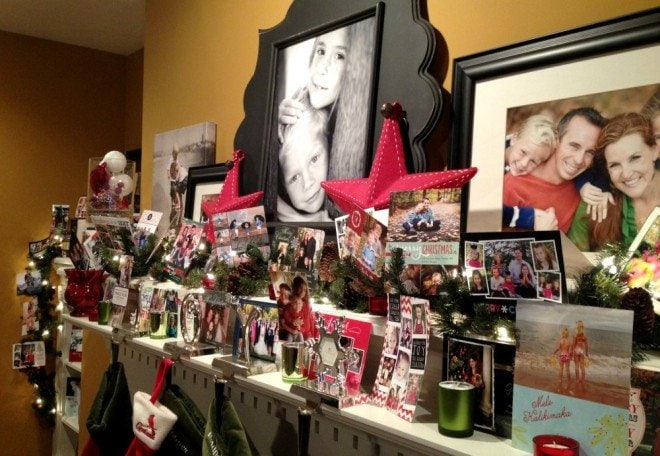 I love picking them out, designing them….I don't even mind addressing them (though this year? Even that is a breeze – I'll explain in a moment).
Every year, we do family pictures. I plan what we will wear and the moment I receive even the briefest of sneak peeks – I sit my happy self down in front of the computer to begin the crafting and designing process. And this year, it is more glorious than ever as I'm working with Minted….and my friends – their cards are so unique, so simply stunning.
As a long time connoisseur of holiday cards, I'm familiar with spending hours on this process and I'm particular, but Minted not only makes it easy for you to find something that showcases your family beautifully, but they hold your hand through the entire process.
Here's what I love:
The 'Find It Fast Feature' allows you to see one of your pictures in multiple cards at the same time. This gives you a feel for how your photograph may look in different styles, on a horizontal card vs a vertical one and helps you to narrow down your preferences: are you classic or whimsical? Do you love a fancy or simplistic look?

Glamorous New Designs. Of course, you can still count on Minted to offer the unique and beautiful they always have – from traditional flat cards to booklets, but this year, they have added a few new options. The first: Real Foil Pressed Holiday Cards.

They shimmer. They shine. They just add that little something extra to your holiday card. And there are DOZENS of options.
Another fun option: Ornament Cards. They run 5.25 in. by 5.25 in. and each one includes a 10 inch luxe ribbon. Again there are dozens of of styles here too, and I love that you would be sending friends and family something they are most certainly guaranteed to keep. Note: these will require extra postage.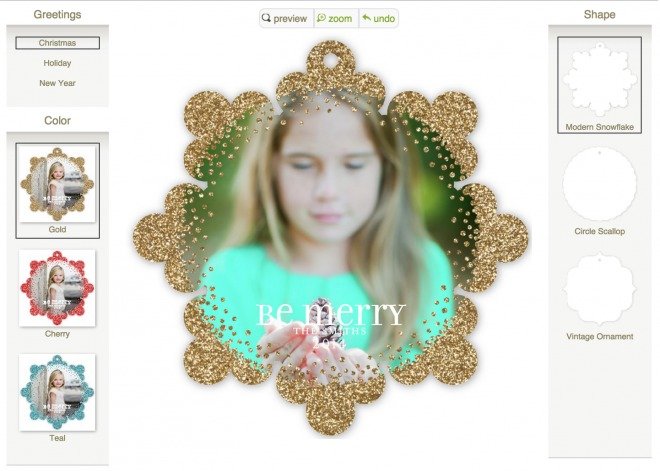 For the visual like me, the opportunity to personalize and save each and every card you *might* want is a treasure. Never mind the fact that I fall down the Minted Holiday Card Rabbit Hole and resurface later….You can bet I come away knowing I've found the perfect card for my family.
Is it one with a single shot of my small people?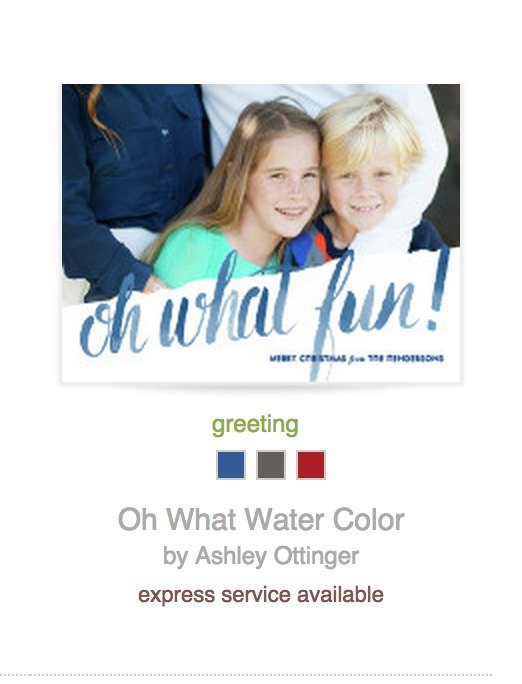 One that grabs you with each of their sweet faces?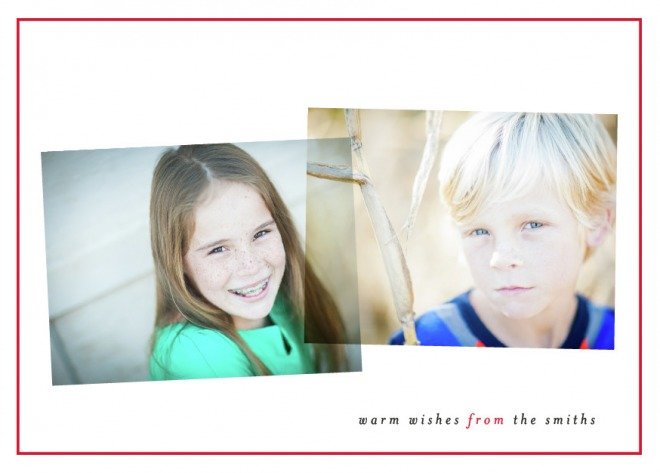 One that is a collage of all of our favorites from our session?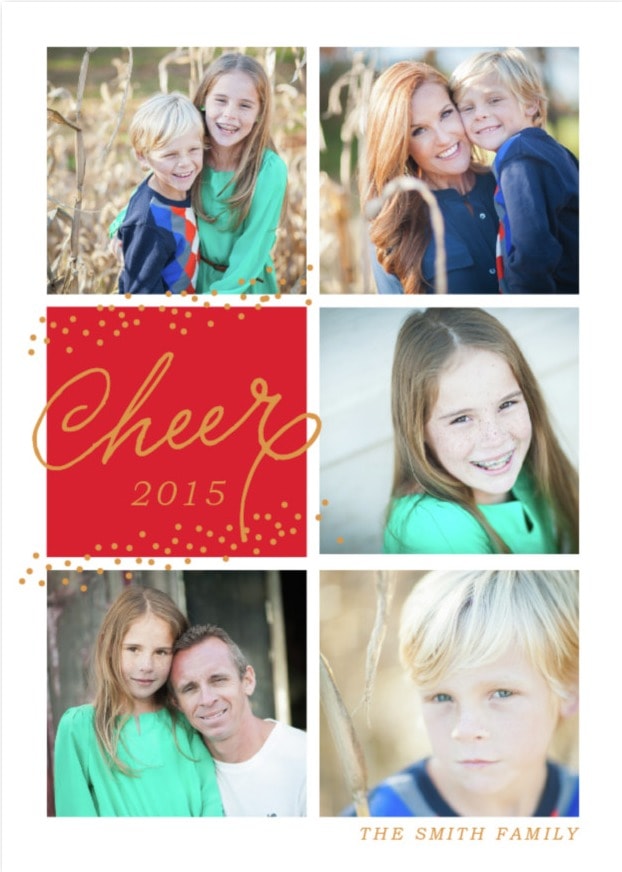 Or should we go artistic?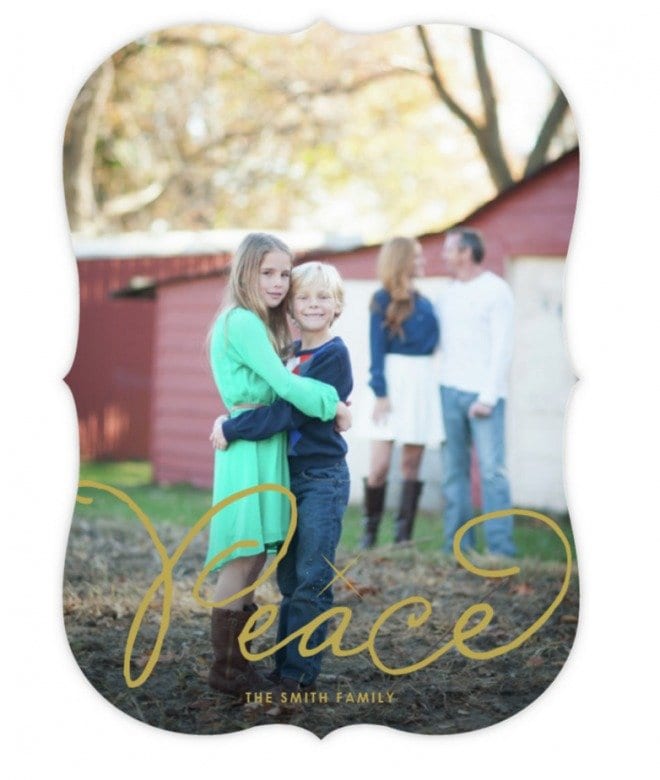 Decisions. Decision. Decisions. I won't reveal what I decided just yet, but the good news….the great news is that Minted makes it easy for you, once you have decided on your basic design, you can opt to choose the coloring for that style (white, red gold? blue, green gold?) you can decide on the shape of your card, the stock of your paper and what you'd like to do on the BACK. You can leave it blank, add text or even an additional picture.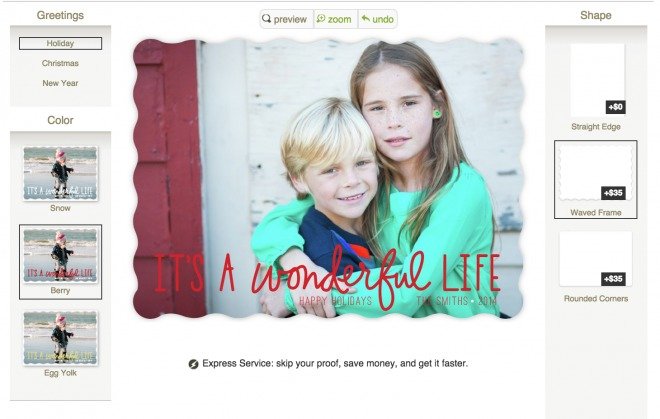 And then….there is this: Minted will address your Holiday Cards for you. You can certainly opt to have your return address printed on every envelope – but get this: right now, Minted is offering to address your envelopes for you – to your family and friends – FOR FREE.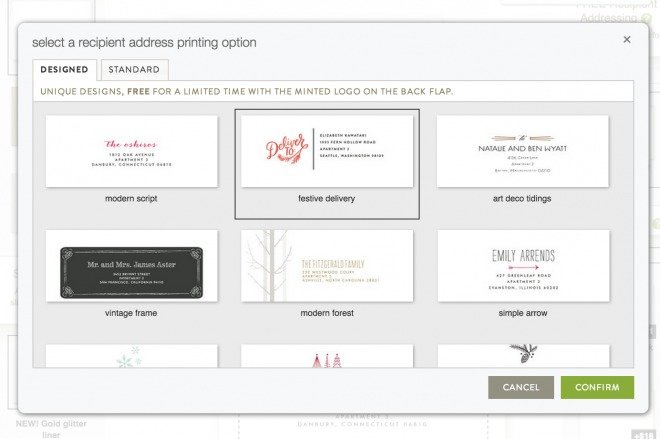 Think of the time you will save. You can bake cookies, wrap gifts, spend time with your kids, dance to Frosty the Snowman, decorate with last year's cards,or simply send me a present 🙂 Naturally, you have to input them, and choose the style you prefer, but this is easily one of the greatest perks I've seen.
Whew…..did you get all of that? Are you in love as I am?
Disclosure: I'm thrilled to be working with
Minted
for this holiday card post. As always, all thoughts and opinions are mine and mine alone.