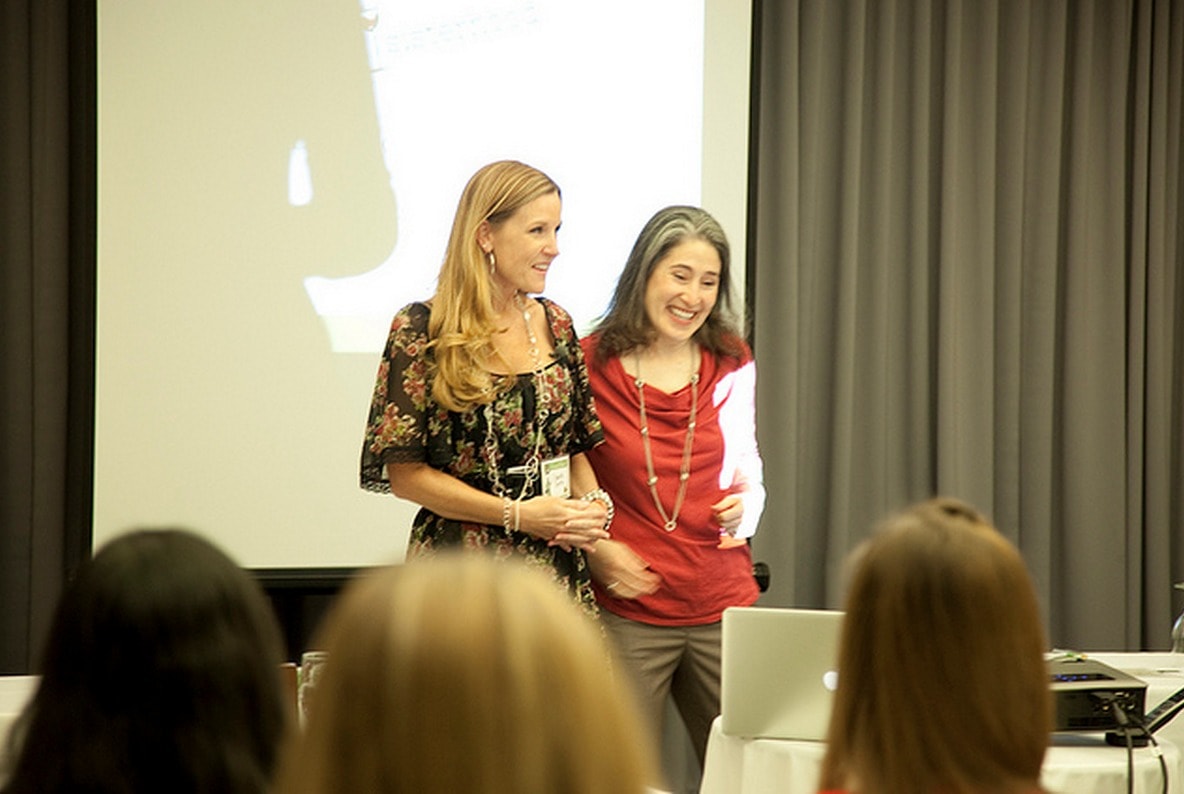 In just a few weeks, I'm heading to Napa, California – arguably one of my favorite places on the planet – for a very special kind of gathering.  One that combines a few of my favorite things: the beauty and essence of Napa itself – the wine, the food, the delicacies this part of California has to offer, as well as a community of women that will focus on social, digital and mobile media.
The Wine Sisterhood Gathering in Napa, California.
I'm delighted to be leading a workshop, as I did last year, on interactive video. My friend and co-author, Aliza Sherman will running a workshop on using mobile apps for community building and marketing.
5 Reasons I am Especially Excited about this event….
The Idea Exchange
The exchange of ideas between the women from the digital space and those from the wineries is extraordinary. It is amazing what happens when you put women in the same place who are truly excited about learning from one another.  I adore all-things-wine and cannot wait to learn more.  At last year's gathering, we did tastings, toured wineries and learned history of individual families.  I was fascinated.  At the same time, the women who live and work digitally were able to share and explain how we use our tools on a daily basis. It was a beautiful thing and I have no doubt this year will be the same.
 The Connection
Working virtually means that I connect with so many friends online, but don't always have the opportunity to see them face to face.  This event makes the in-person connection possible and that is good for my soul.  It is a beautiful thing to sit across from someone you haven't seen in months, to share a glass of wine (one you have newly learned to taste), to laugh, to talk and above all, to connect.  This is one of the few times during the year that Aliza and I truly have the opportunity to spend some time together.  This too, is good for my soul.
The Opportunity to Learn
As much as I adore the chance to teach my workshop on video and I'm truly excited about the interactive component this year, I love that I will be surrounded by so many women who have so much knowledge, so much to offer.  I will spend days immersed in learning about food and wine pairings, but also, there is beauty in learning from the many other women from around the country who dedicate their energy to the digital space.  I am a perpetual student and this is a wonderful place to learn.
Visiting Napa!
Napa is one of the most beautiful locations in the country.  True, my California roots may leave me a touch biased, but that can't be helped.  This wine country setting provides the perfect backdrop for this type of event. This gathering educates the women who attend.  It empowers them and connects them by encouraging a community feel…. all while seeing the sites and experiencing the beauty that is Napa.
Wine Sisterhood Inspires Me
I'm a big proponent of 'doing good' and the Wine Sisterhood lives that motto with everything they do.  In addition to being an online community that encourages women to connect over wine, travel, style, food and entertaining, they are fiercely supportive of women and women't causes.  So many of their wines are paired with charitable causes… for example, their Middle Sister Wines supports Help a Sister Out – which pledges $10,000 annually to organizations dedicated to promoting and supporting sisterhood.  I simply love that.
I'll be heading to Napa from March 3-6th… and will definitely be reporting back.  I'm delighted to say the event is sold out!