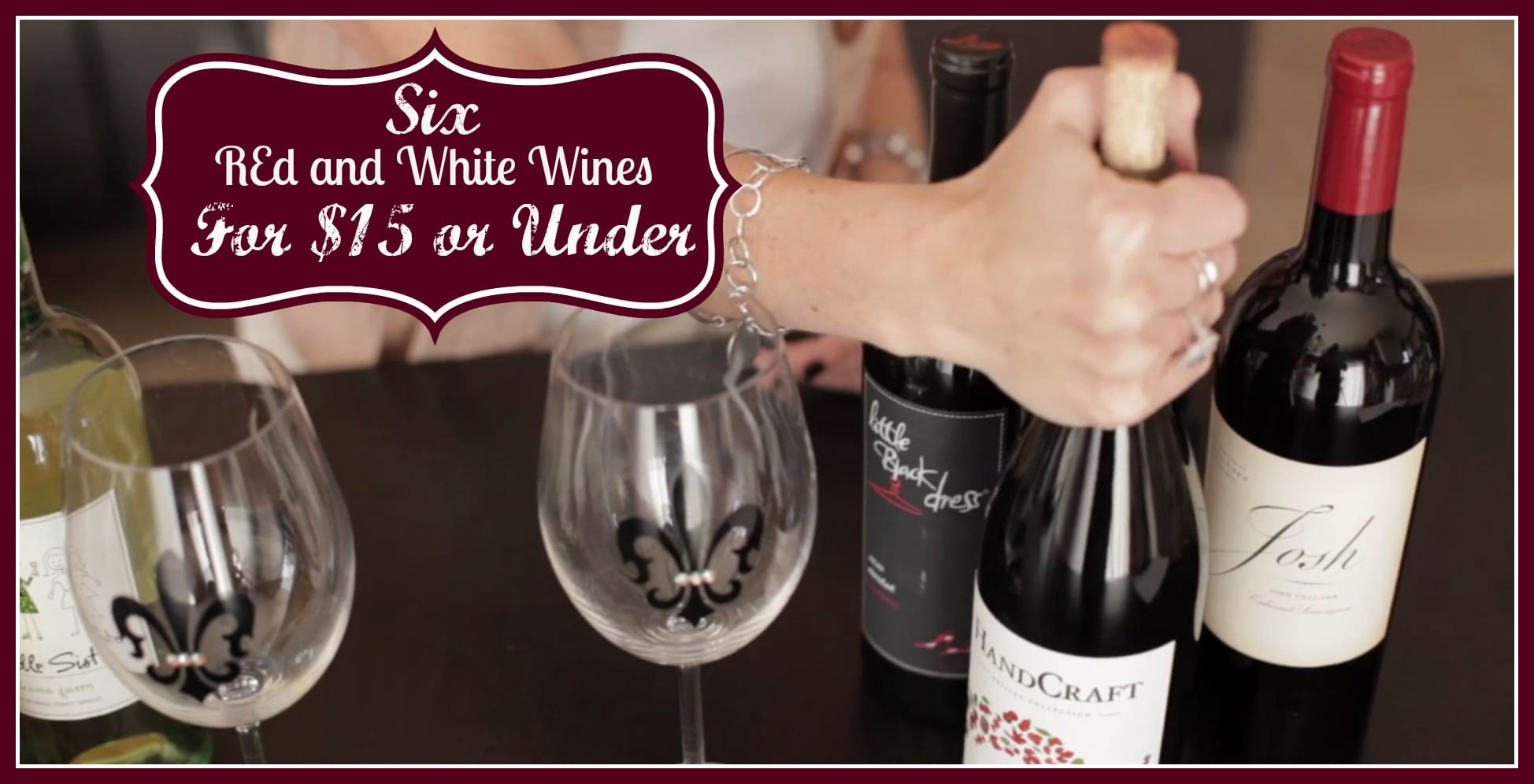 I love wine.  We'll call it a hobby.
I like wine tasting.  I like taking classes.  I'm fascinated by the history, by the process, the swirling, and even the spitting.  I have vacationed in Napa (I'm heading there again in just a few weeks – more about that soon) and simply can't get enough of the experience. I can picture myself, someday, traipsing through the South of France, exploring wineries – understanding more of the history, breathing in the grapes, walking, tasting and sipping.
But for now, I settle for tasting when I can, the odd class when I can fit it in and naturally, decorating my home with wine decor.  Fortunately, my husband indulges my taste.  Since I am aware wine can be a pricey hobby – both in entertaining and gift giving, And some cheap wines can taste, well, really cheap… I wanted to give you some of my favorite wonderful, and affordable wine options. And even better…. I know some of you are white wine lovers and some of you lean red – not to worry – I have it all covered.
Here goes:
6 Amazing Red and White Wines for $15 or Under
What are your favorite wines?  I'd love to try a new one!
This video is part of my 'Keeping Style in Your Life' Series…  I've loved focusing on everything from organization to favorite food to easy hairstyles and keeping guests comfortable in your home.
As always… thanks for watching!