There are few things I love more than sleep. That doesn't mean I have always made it a priority.
There was that time in Kindergarten when I refused to take a nap. Or in college when I was pretty sure I my term papers were best written at 2am. Or when I started this business and found that the best time to work was after the small people went to bed…until about 3:30 in the morning.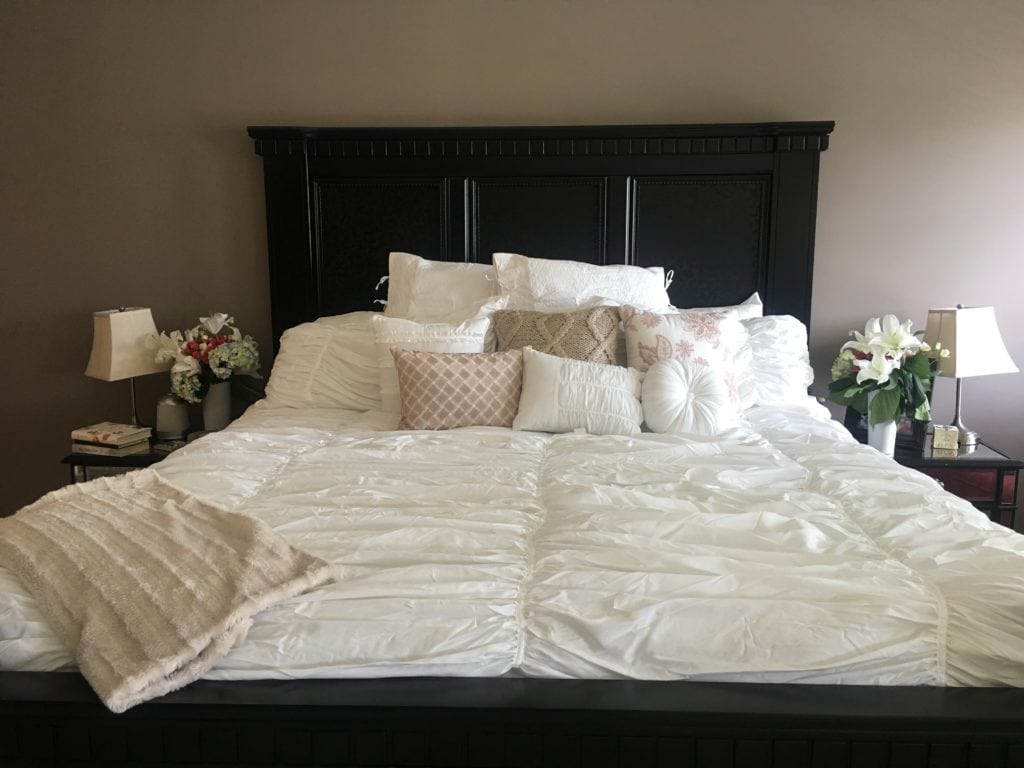 And now when I WANT it? I was starting to find it evasive.
But you know what happens when you don't get enough sleep? Your day and productivity suffer. Your mind, mental energy and happiness ebb. And your health isn't everything it could be.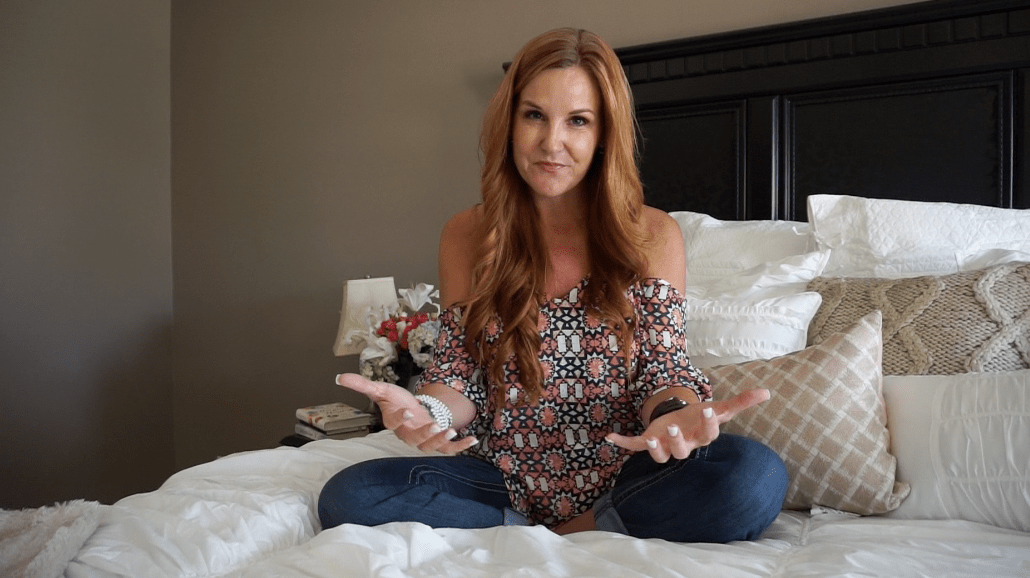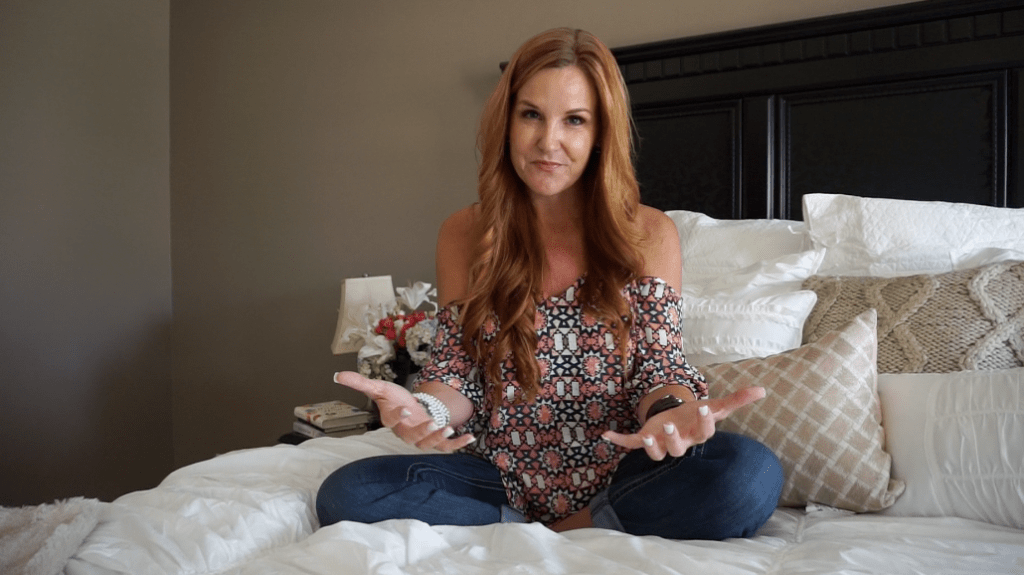 With that in mind – here are a few tips to get your best sleep ever. (Check out the video!)
5 Tips to Get Your Best Sleep Ever
Avoid Caffeine Late in the Day – Right. Sometimes you are looking for a little afternoon pick-me-up…but that can easily turn in to a keep-me-up and that is the last thing you want. Try reaching for water instead to keep you hydrated.
Skip that Nap – I know you are tired. I know you stayed up a little too late last night watching that movie, chatting with your friends, reading that book you just can't put down, but the truth is – trying to catch up in the middle of the day will prevent you from settling down later when your body needs to begin it's full sleep for the night.
Establish a Sleep Schedule – pick a time. Any time. And try to stick to it. This goes for what time you are GOING to bed AND what time you get up. And yes, I'm talking weekends too. Your body needs to know you are committing to it and giving it the goodness it needs.
Create a Relaxing Ritual – Maybe you like a warm bath, a warm cup of decaf tea or it could be a comforting scent that helps you to relax (I love lavender). But pick a ritual that you can follow each night. It will trigger your body that sleep is coming. (Did I mention I also sleep with a teddy bear?)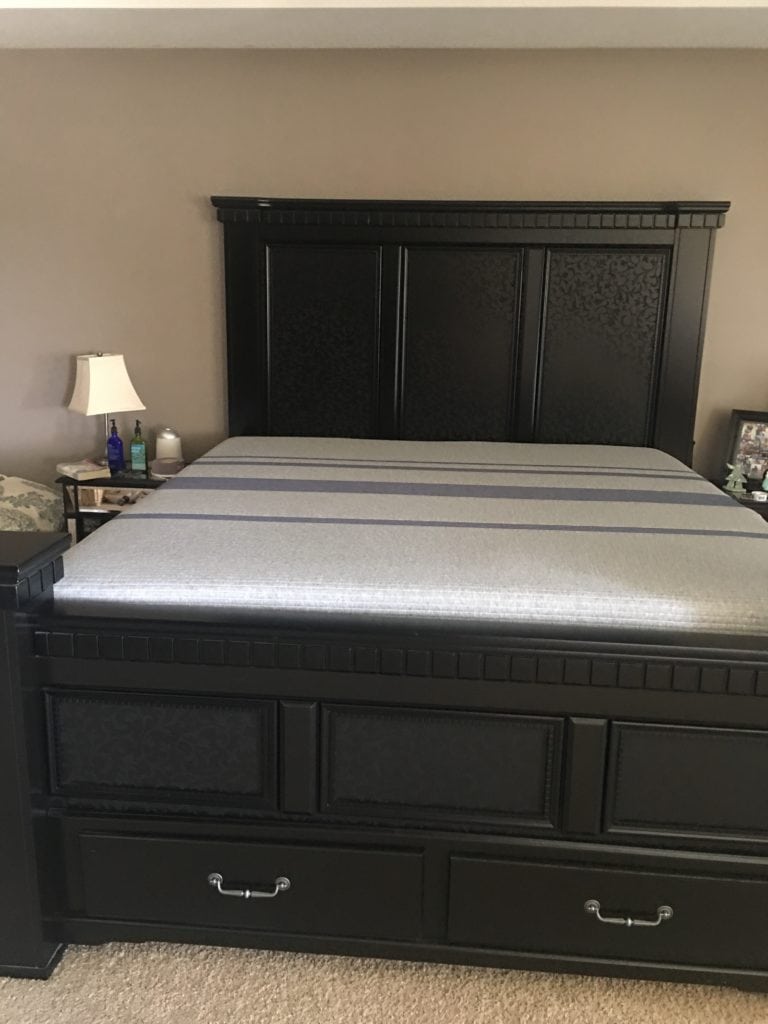 Find the Right Mattress
– Yes. Yes. Yes. This makes all the difference in the world. In addition to my propensity for not getting enough sleep, (my fault!) my body had been fighting sleep because I wasn't comfortable. I was waking up virtually every night both overheated and uncomfortable. Three weeks ago, I swapped my old mattress for the
Blue Max 1000.
 This bed is part of the
Serta iComfort Temp Touch Memory Foam Collection
with Temp Activ Technology and exclusive to MattressFirm. This collection is cool to the touch and allows my body to find the right temperature as I'm falling asleep (did you know your body goes through a cooling process in order to fall asleep?) Additionally, the mattress is plush, comfortable and supports all of my pressure points. It is a win all around.
What tips do you have to make sure you get, not only all the sleep you need, but the very best kind?
Disclosure: Thank you to Serta and Mattress Firm for partnering with me to share my tips for a wonderful night's sleep.