You know I'm in full DIY/renovation mode now that our basement is finished. I can't stop looking, designing, planning and dreaming of the possibilities. But you also know I'm about DONE with spending money. And though I'm thrilled with the additional space, it isn't as though there are 25 new rooms down there.
When you have limited storage space, floating shelves, especially DIY floating shelves can be a great solution. The best part is they're not just functional, they can also look pretty.
You can buy some basic floating shelves but why not customize them to match your home? It's super easy to make your own floating shelves or even get thrifty and use some old furniture instead.
If you've been considering making your own floating shelves I hope today's collection will help you turn your dreams into action. There are so many styles and materials used, there's no way you won't to find the perfect project for you.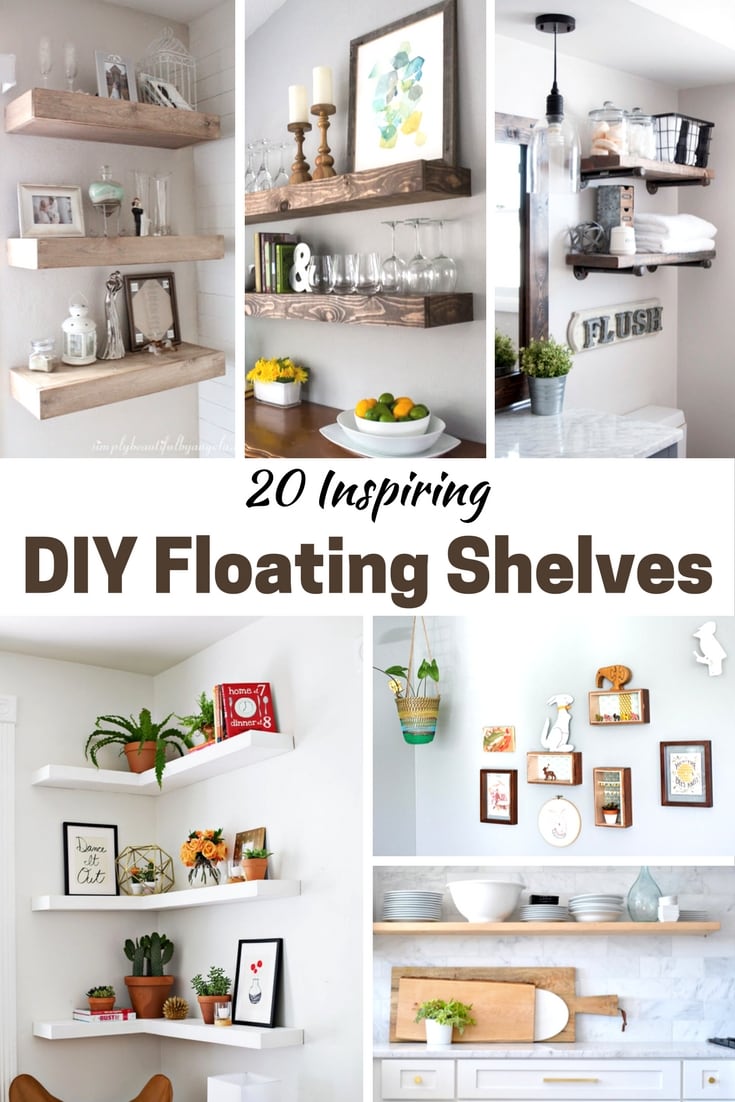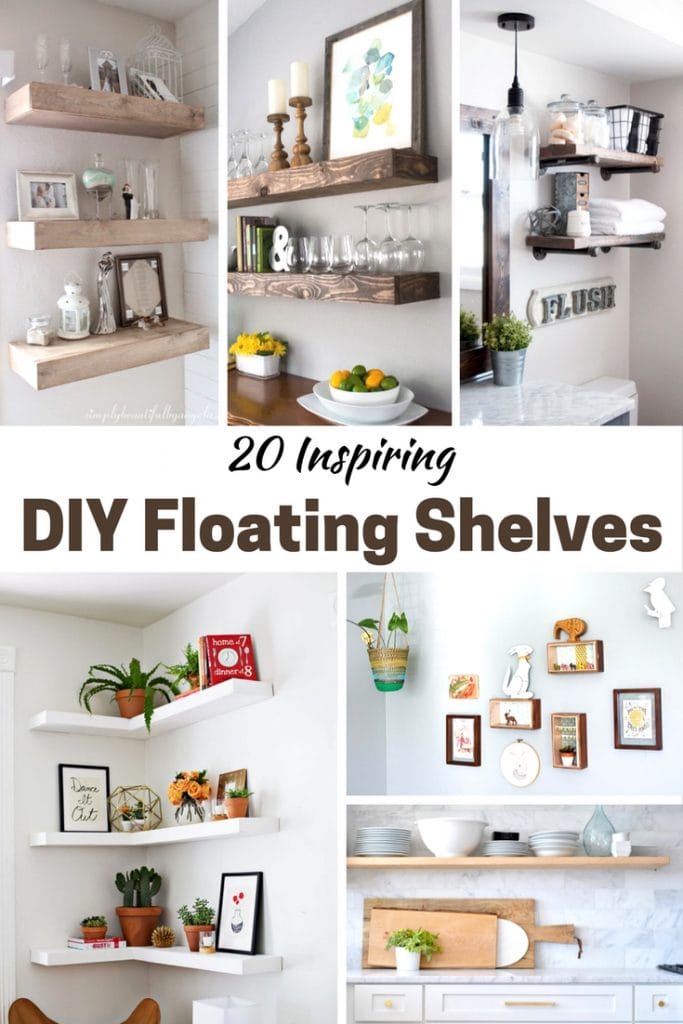 DIY Floating Shelves
Tell me which one you love the best! Clearly 'rustic' is a serious (and beautiful) trend! Around the holidays you could even consider accenting your 'rustic' shelves with a Holiday Card Display.