A treasured Guest Post from ExtraordinaryMommy friend, Katie Bugbee.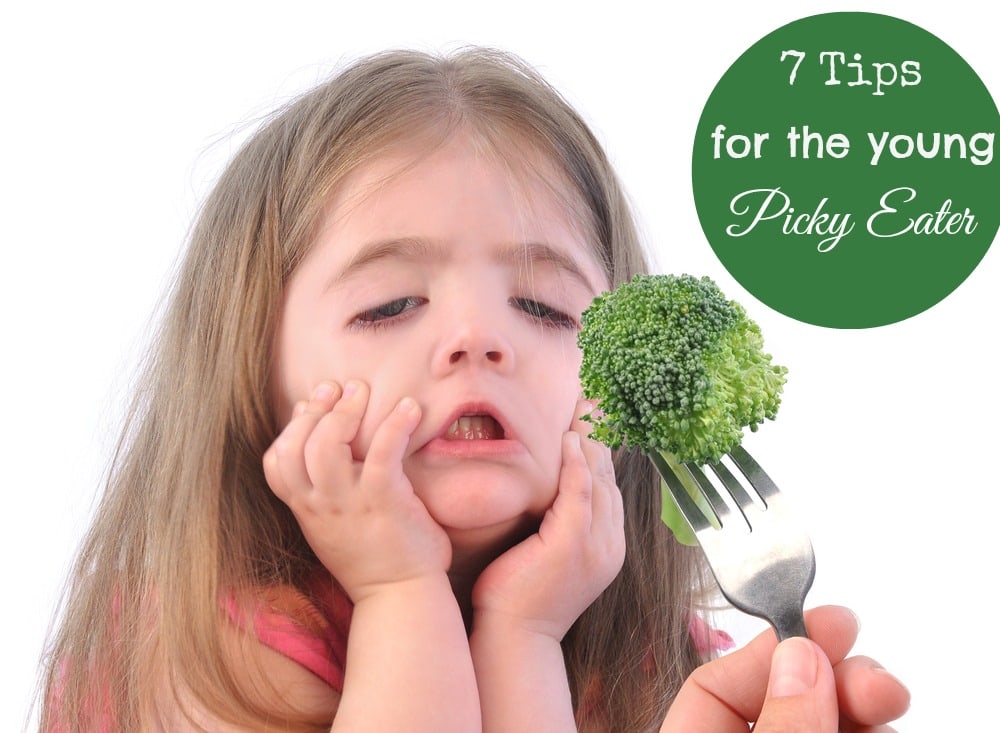 There was a time when my kids thought chicken only came in one form — nuggets. Pasta always had orange cheese on it. And everything had to be dipped in ketchup.
My kids eat at 5:00. My husband and I eat at 8. So either our nanny or we end up making two meals. One quick and easy one. The other quicker and easier.
But there's a breaking point. A time when you realize your kids only eat "kid foods," and are becoming increasingly difficult to work with – especially when they're in public. For me, that came last year. So I worked with our nanny to figure out how we could get my kids to be more adventurous. Here is what worked:
No kid food allowed. Sure, they'll have mac n' cheese or PB&J for lunch. But when it comes to dinner, it's real food only. We'll make pork loin, grilled chicken, pastas, crock pot dishes – and expect them to eat it. Or, at least have a certain amount of bites (one bite for each year they are old). My kids have never had big appetites for dinner, so getting anything in them is a success. When it's healthy food, that's double success.
Fun forks and utensils. This might sound crazy, but eating with kid-friendly chopsticks has made my kids less focused on the food and more excited about the tool.
Compromise on fun but not processed. I'm not a big fan of chicken drumsticks. They're dark meat and have a ton of skin. But there was something about them that caught my eye at the grocery store. Still a finger food, but more nutritious than fried chicken. We bake them with barbeque sauce and now my son loves "chicken on the bone." It must be the caveman in him. And you know the beauty about older siblings? Well, his little sister now devours "chicken on the bone" too.
Use sauces and sprinkles. We use dips a lot. Ranch dressing. Barbeque sauce, honey mustard. My kids will eat most anything if they have "dip" or parmesan cheese "sprinkles."
Let them help cook. If they help grocery shop, cook – or even grow – your meals, they're way more likely to be excited to try it. Chop veggies and have kids add them to the pan or crock pot. Let them mix and stir. The anticipation of what's cooking will be drool-worthy.
Add yummier sides. Baked beans, rice pilaf, pasta with peas and butter are great side dishes. Alongside fish or pork, they might be the highlight of your child's meal. So they can devour the side dish – and even have seconds – as long as they eat three bites of the main course. This way you know they're not going to bed hungry.
Eat together. When we have family dinner, the kids watch us eat — and enjoy — our meals. This doesn't happen every night, but on the weekends we aim for at least one dinner spent cooking and eating together.
Do you have any other tips for dealing with little picky eaters that have worked for your family?
Katie Bugbee is the senior managing editor and resident parenting expert of Care.com. A busy working mother of two, she's an expert on many parenting dilemmas, from appeasing picky eaters to finding the perfect babysitter.