A million thanks to Kellogg's® Rice Krispies Treats® for partnering with me on this post and encouraging me to talk baseball – as you know, one of my very favorite topics.
When my husband was three years old, he was required to memorize the inscription on Stan Musial's statue before he was allowed to enter Busch Stadium to watch his now beloved St. Louis Cardinals play baseball.
If you aren't from St. Louis or you aren't a baseball fan, Musial might not be your guy, but to the baseball enthusiast, he is one of the greats. And my family falls firmly in the 'enthusiast' camp.
My husband and his father and his father before him…and naturally, now my small dude might just have seams instead of veins. They are soothed by the sound of the bat hitting the ball and the word 'Rawlings' makes the corners of their mouths turn up.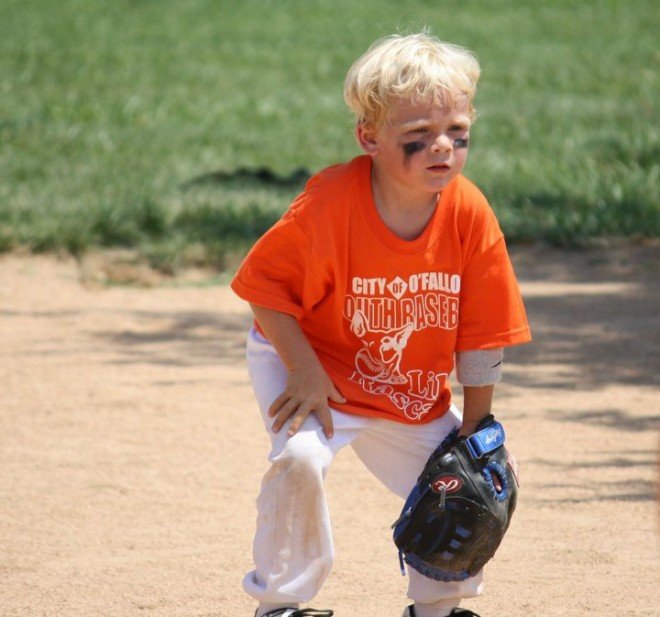 My small dude wore eye black, baseball pants and arm bands in t-ball and he slid in to home despite the always present 'T'.
And he has spent moment after moment mimicking his father.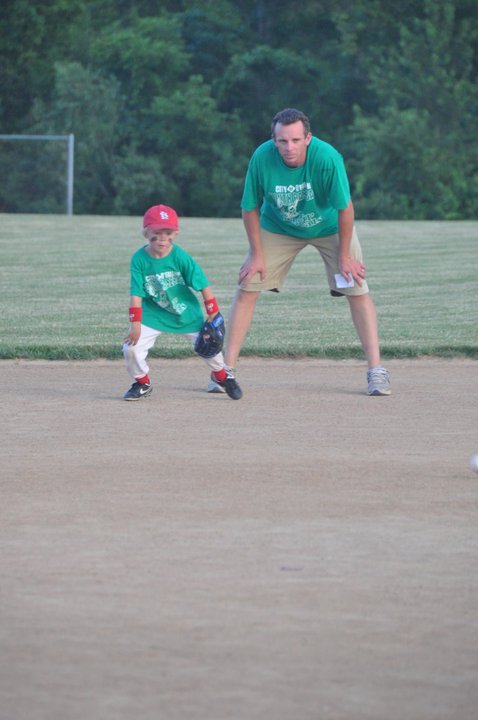 His stance.
His pitch.
His crouch.
His love of the game.
Cooper (named for Cooperstown) is lucky to be coached in the game he loves by the man who loves him most in the world who understands the game better than anyone he knows AND who's biggest goal is for him to have fun as he plays and learns.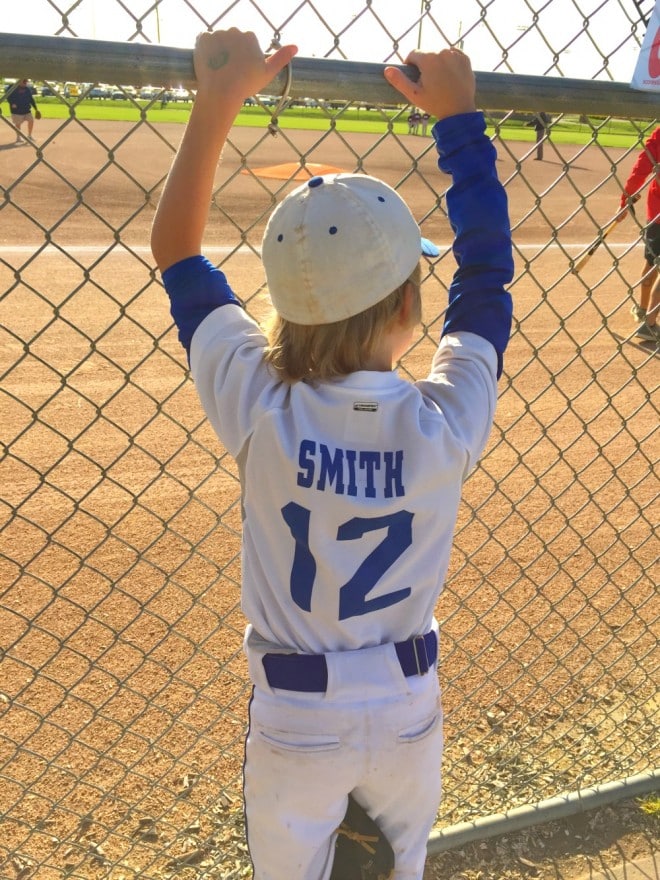 Now in his 5th year of playing, Coop is a 'Rookie'. He's on a team of kids who love the game as he does, who play hard, are working on their skills, and are starting to really understand the difference between winning and losing – and how their effort plays a part.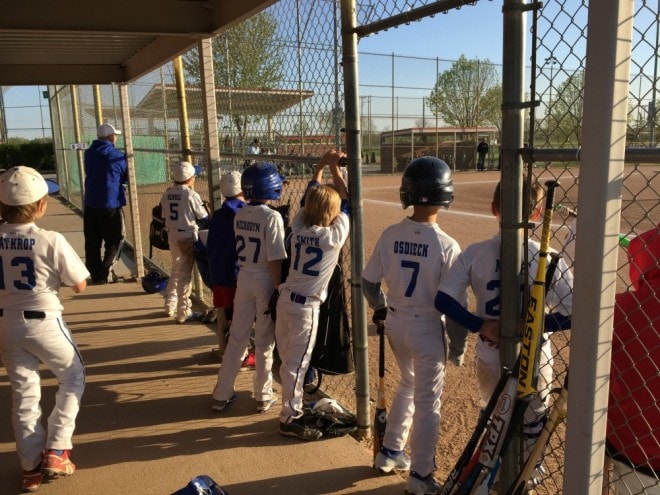 Because I want to reward that effort, regardless of the final score (and we've had a few tough losses lately) I partnered with Kellogg's® Rice Krispies Treats® to #GetKreative and keep the fun in the game.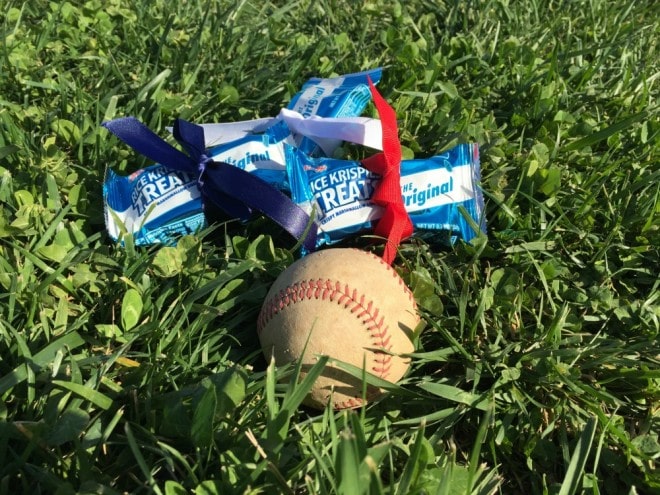 Here's what we did… We started in the stands with the very youngest of the fans  – the player's siblings and a huge bucket of wrapped, ribboned Kellogg's® Rice Krispies Treats®. (I know they are a favorite.) For every single, successful play the boys made on the diamond – a hit, a strike-out, a stolen base, a man tagged out on first or second, a caught fly ball, or a run scored…one treat was moved in to a 'winning basket.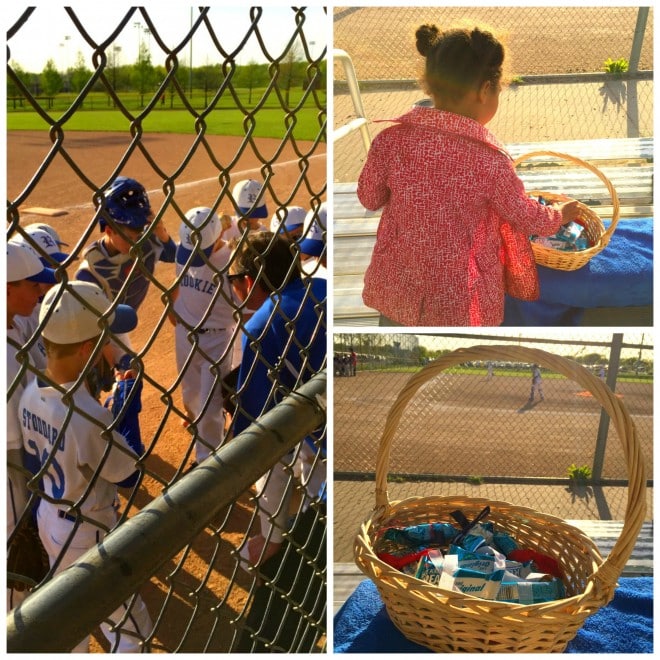 The 'fans' spent the game, not only celebrating runs scored – that's the easy part, but enjoying every moment of fun, every single success the boys earned throughout the game.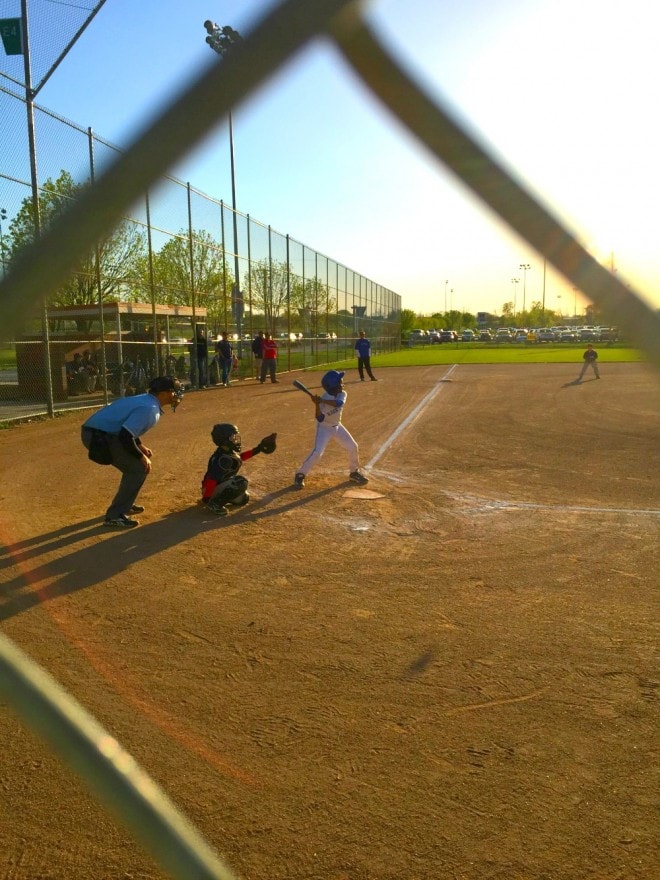 Each inning, we tallied the score AND added to our stash of Kellogg's® Rice Krispies Treats®.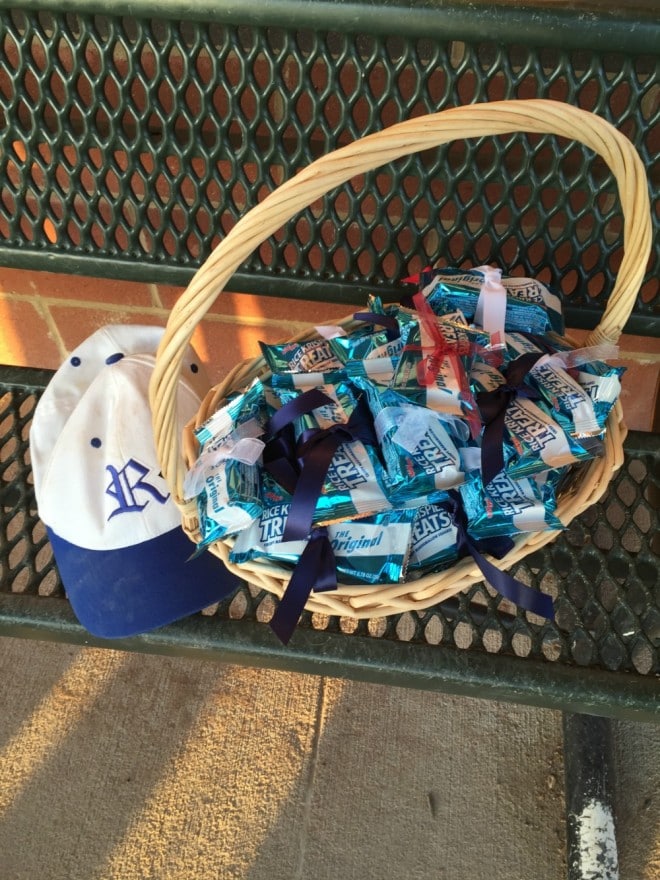 The goal? To give the boys a huge pile of goodness to enjoy at the end of the game – one that represented everything extraordinary they did over the course of the game AND provided them with treats to share with the people they love – each other, brothers and sisters, moms and dads.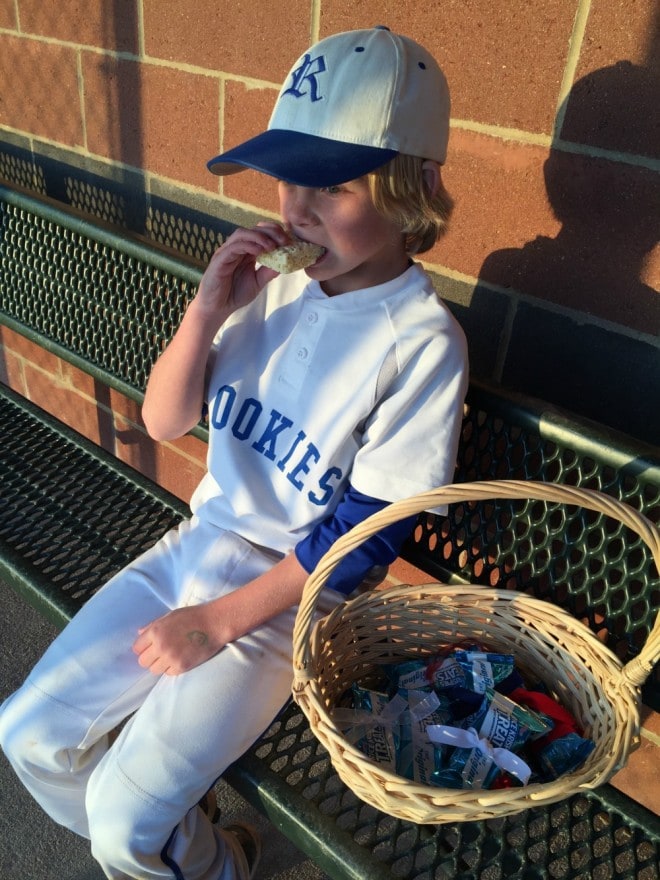 Final score: Rookies 12-0.
Kellogg's® Rice Krispies Treats® – 7 Boxes – now that's some serious success. 
I happen to know those boys were still talking about that game today…. and you know the first thing they mentioned? The TREATS. If you are looking for a little inspiration for family fun, head to KelloggsFamilyRewards.com
And here is some extra fun for the baseball fans in your family: In the spirit of this game we so love… Kellogg's® Rice Krispies Treats®, Major League Baseball® and the extraordinary shortstop and third baseman Cal Ripken, Jr., are teaming to give one lucky winner the chance to play a game of catch with the man who has 3,184 hits, 431 Home Runs, has won two Gold Gloves Awards AND broke Lou Gehrig's record for consecutive games played: Cal Ripken. It will happen during the 2015 MLB All-Star Week! Just grab a box of specially-marked Rice Krispies Treats®, find the promo code on the box and enter it on the "Play Catch with Cal" instant win page.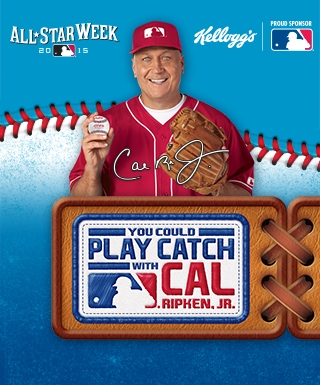 For another Chance to Win: Tweet #GetKreativeSweeps
Until April 30, 2015, Kellogg's will be looking for another fan to hang out with Cal during All-Star Week. Enter to win by tweeting a photo of you and your family enjoying Rice Krispies Treats® using hashtag #GetKreativeSweeps and Kellogg's® will select a winner.
This is a sponsored post written by me on behalf of Kellogg's® Rice Krispies Treats®. As always, all thoughts and opinions are mine and mine alone.