I know, I know…the countdown is on – we are only days away from Thanksgiving, (and a month from Christmas) but here's the deal, friends…. I'm hosting this year and that means I have been on the HUNT for new, to-die-for dishes to add to the rotation.
I always make my nana's stuffing. And my mom's green bean casserole. And TURKEY. My mouth is watering just thinking about it, but I really want this year to be special. I want my family to be amazed (and stuffed). This means coming up with dishes everyone will enjoy and beg me to bring to the next family gathering.
So, I've collected a few I'm CERTAIN you will want to add. From the most indulgent potato dishes to cranberry sauce to vegetables your whole family will eat… I know you won't be disappointed.
Take a look. And let me know what you plan to make.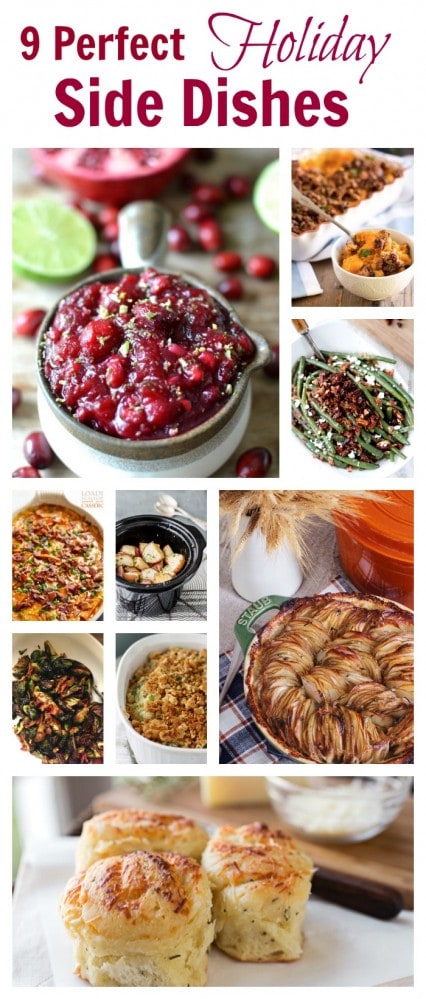 Divine Potato Side Dishes
Skip the traditional mashes potatoes and go with:
Potato Au Gratin.Honestly Yum shares a recipe that has been a family staple for as long as anyone can remember. With a combination of heavy cream, cheese and just the right spices, this dish will be one of the first ones to empty.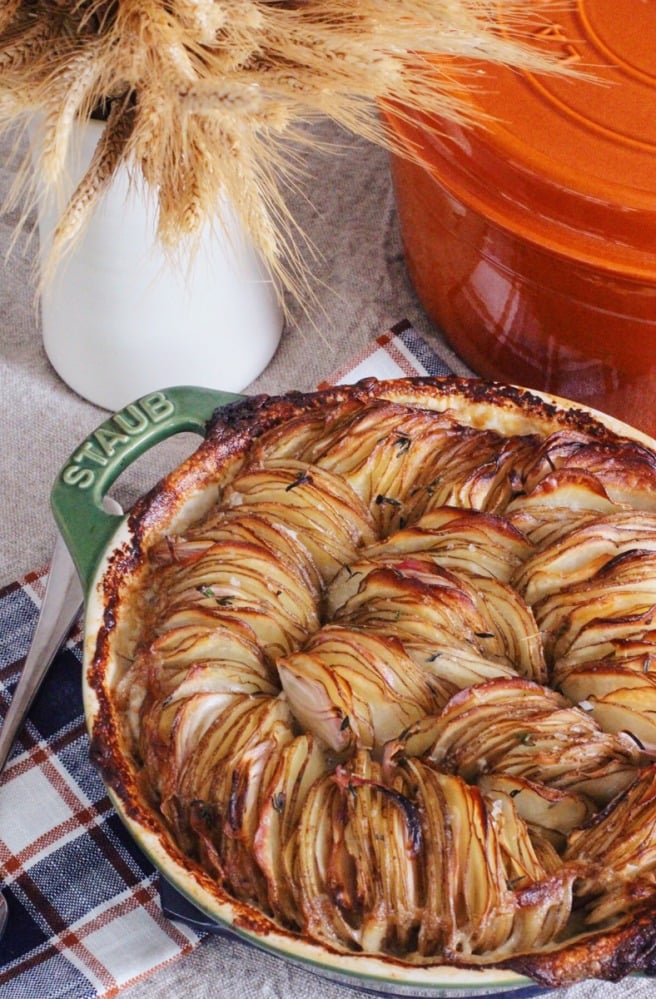 Garlic Ranch Slow Cooker Potatoes from the Cookie Rookie
.  Just simply a combination of so many of the flavors you and I love with headliners: Garlic and Ranch. I would eat from my computer screen if I could.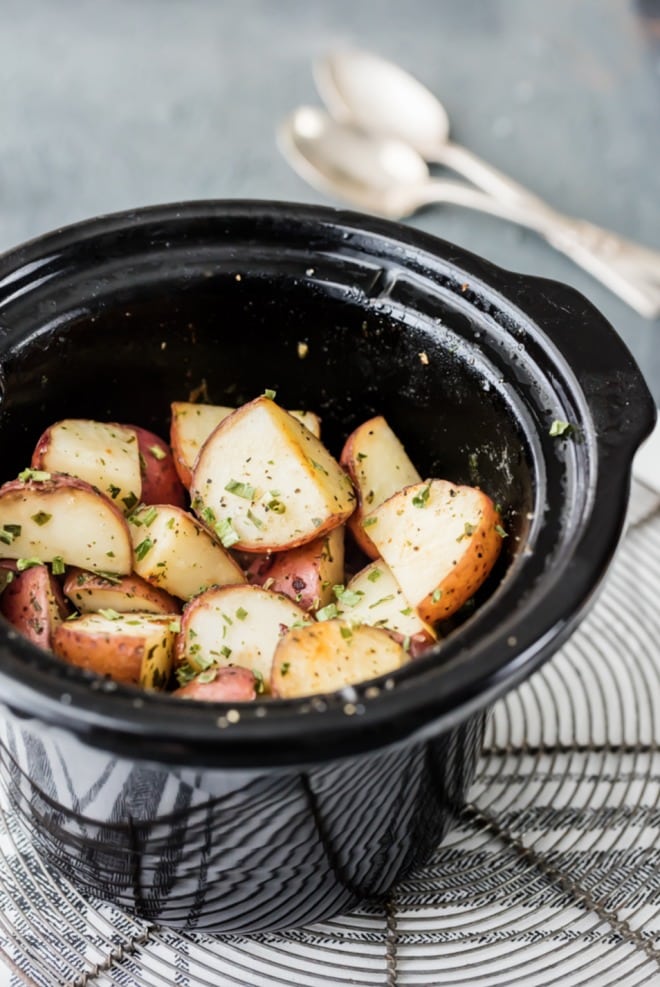 What is a holiday meal without sweet potatoes? Right. Empty.
So, I have two options for you to choose from. First:
Loaded, Scalloped Sweet Potato Casserole from Marla Meredith.
Think perfectly cooked bacon. And Cream. And Cheese. And yes, Sweet Potatoes. Cue the drooling.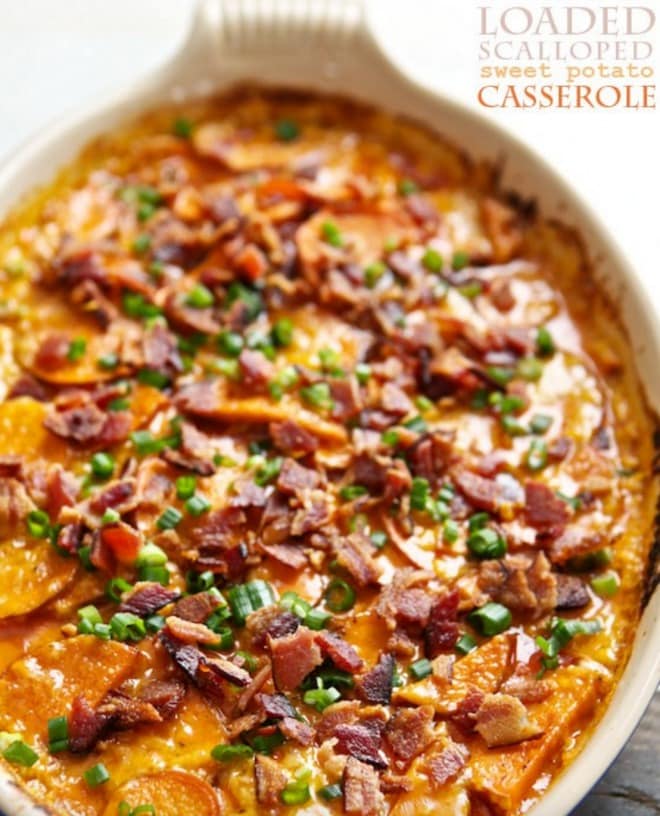 And next,
Whipped Sweet Potato Casserole with Candied Pecans from The Healthy Foodie
. Like me, this author has seen one to many sweet potato recipes that call for marshmallows…so, she decided to go with a different 'sweet' alternative and added candied pecans to a dish that begins with BAKED and then pureed sweet potatoes. Love.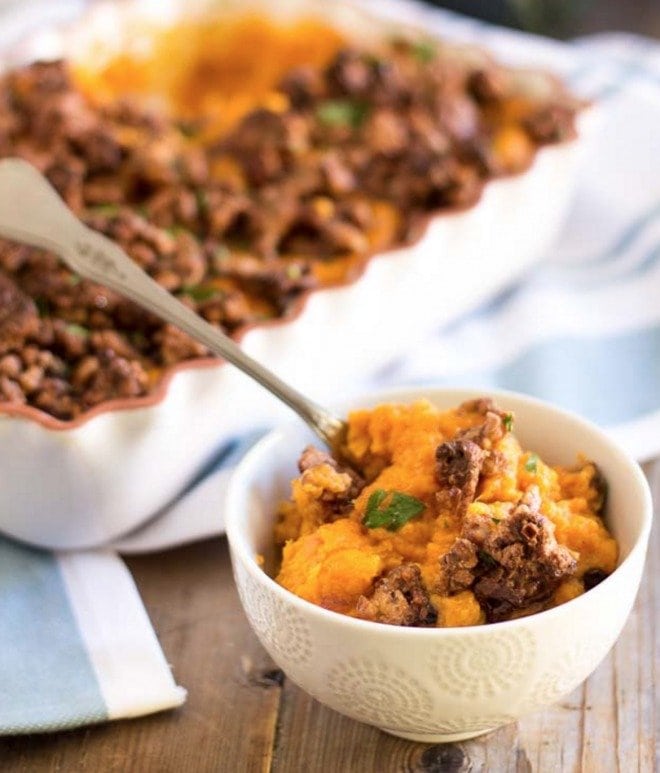 Another Holiday staple? Cranberry sauce. I am fascinated by the flavor combination
Lemon Tree Dwelling has created with this Gingered Pomegranate Lime Cranberry Sauce.
You can guess what some of the ingredients may be, but her recipe is worth reading as it includes the inspiration behind this dish – the loss of a beloved family member – her grandfather.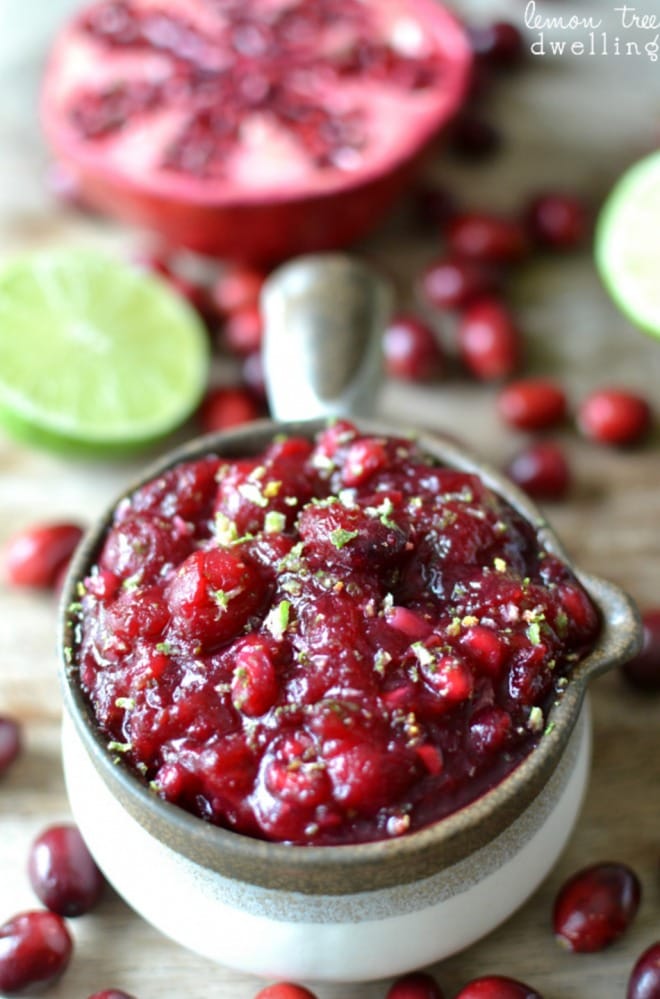 On to the veggies. I get it, in my house, (yes, I have small people) vegetables aren't always the favorites. This is why it is so great to have rich flavor accompany whichever option you choose. I mentioned we have a family
Green Bean Casserole
we love, but here are a few other dishes to consider.
Brown Sugar Brussels Sprouts from Sweet Pea Lifestyle are a spin on a dish many have always been hesitant to try. Combining roasted brussels sprouts with a sweet and tangy balsamic and brown sugar glaze perfectly balances the flavors.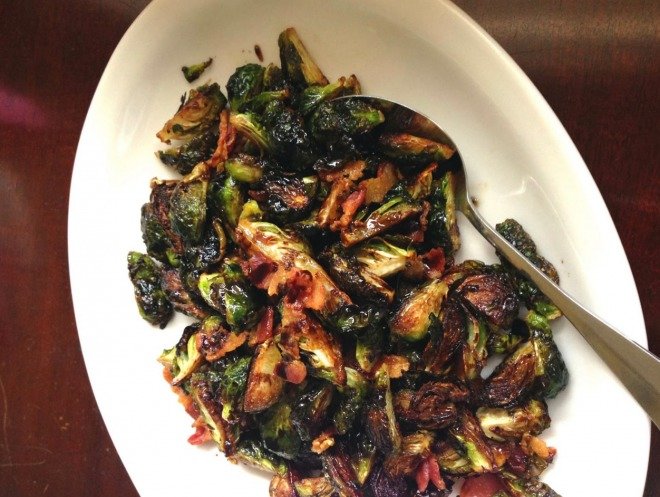 I love the variety in this next dish:
Creamy Quinoa and Broccoli Casserole with Crunchy Topping from The Pretty Bee
. It is a combination of savory, crunchy and makes sure to include some of the good-for-you- stuff too.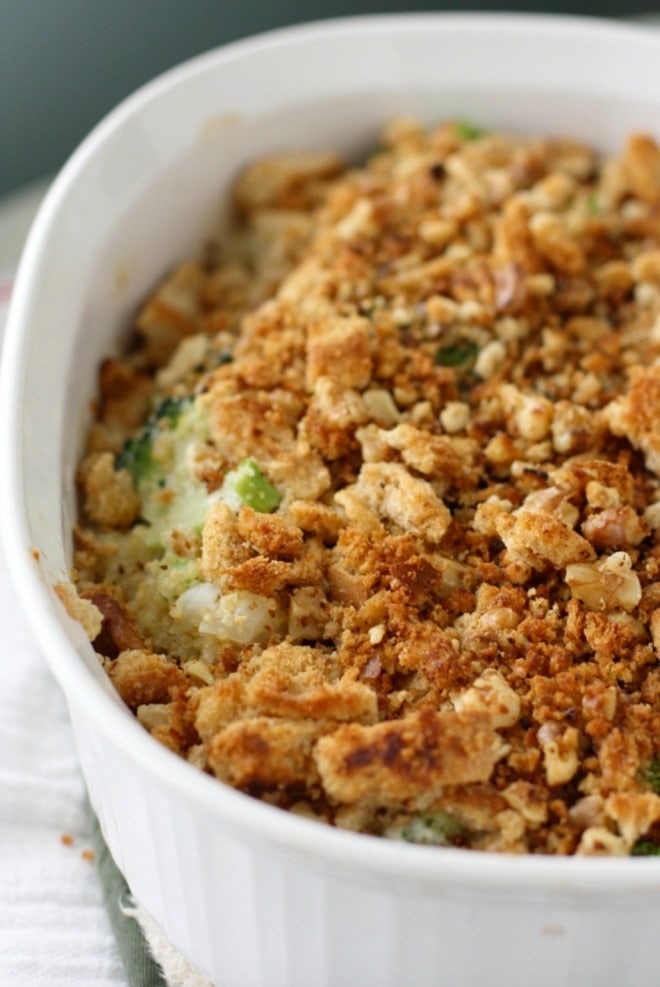 Naturally, I wanted to include a green bean dish, but this one is anything but traditional. These
Dijon Maple Green Beans from Carlsbad Cravings
include caramelized pecans, feta and bacon. You have to imagine that I'm now starving and craving all kinds of holiday food as I share this with you.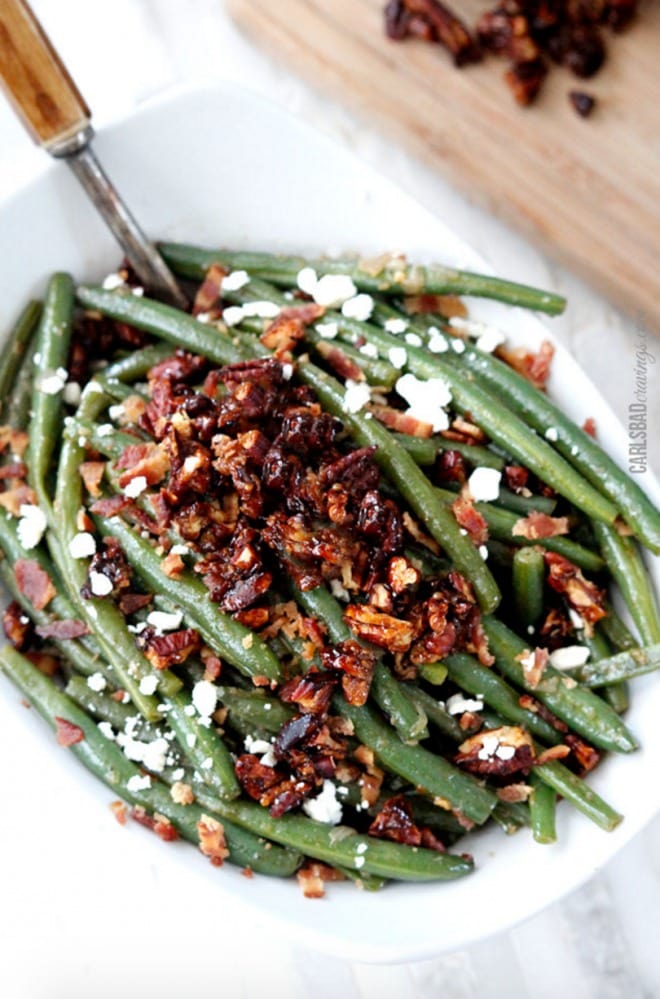 And finally, one of my very favorite holiday indulgences – bread. But these rolls are sepcial. Not only are they entirely homemade, but they include so many flavors I adore:
Garlic Rosemary Pull-Apart Rolls with Asiago Cheese from the Cozy Apron
. Yes, I think I would like to have them every day.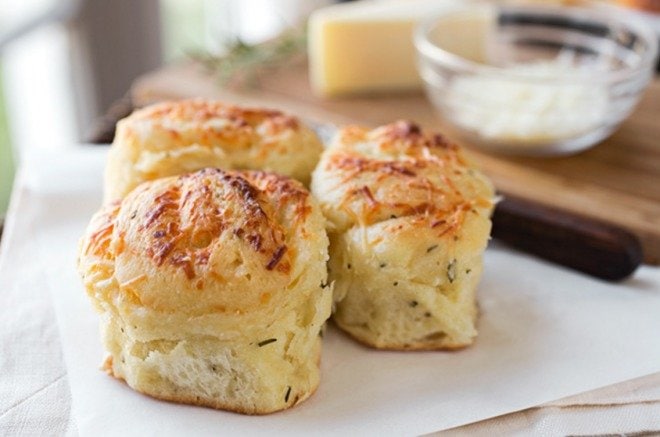 I hope these recipes from extraordinary people have inspired you. As I imagine you know, all pictures were used with permission. I would love for you to visit (and USE!) the recipes I've shared here. I hope they will make it to your holiday dinner table as they will mine.