We have at least 27 holiday traditions in my family – and two of them include my Nana's turkey stuffing and the green bean casserole that everyone always requests over and over.  And yes, I'm happy to say my small people help me to cook each year – just as I helped my mom.
But, I admit, the sweet potatoes we often had were not my favorite….so I wanted to share a recipe with you that I'm confident you will love.
I mean….you have to be drooling just looking at the pictures, yes? Oh….and P.S. – they aren't hard to make.
Such a beautiful combination of sweet and salt….and tradition….


Let's get to it:
Maple Glazed Twice Baked Sweet Potatoes
For the Sweet Potatoes:
4 small sweet potatoes

½ cup plain Greek yogurt

½ tbsp pumpkin pie spice

1 tbsp pure maple syrup

1 tbsp brown sugar

Pinch of sea salt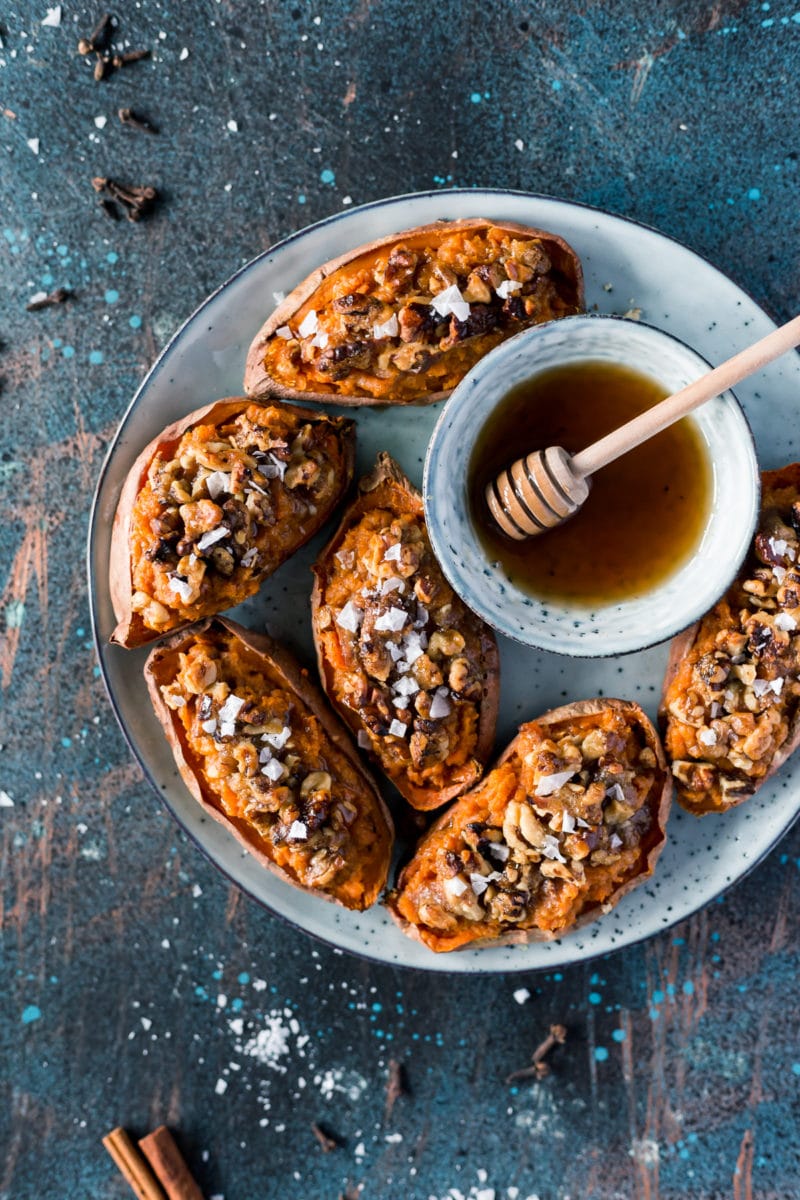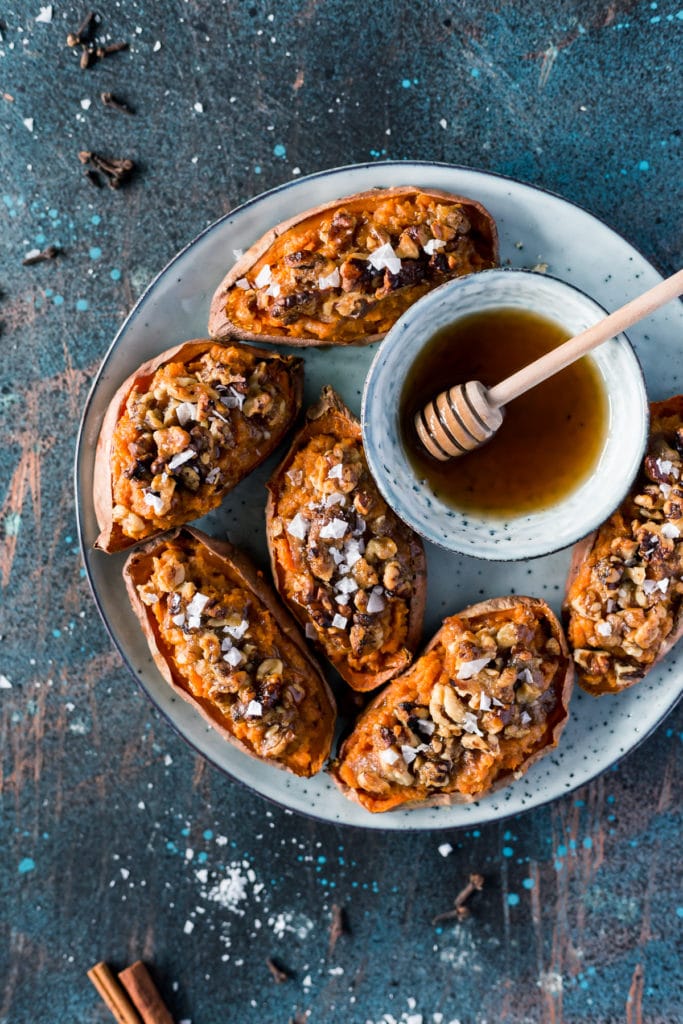 For the Topping:
1 cup chopped walnuts

3 tbsp butter, melted

2 tbsp brown sugar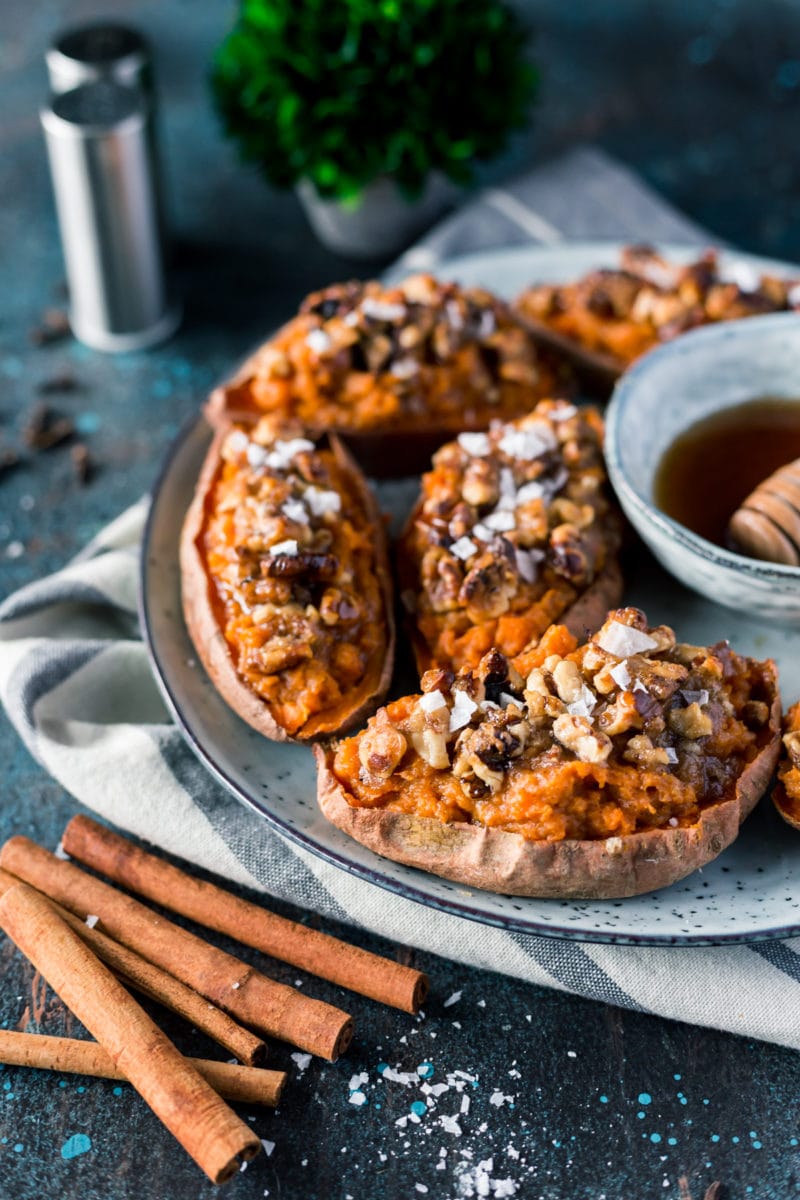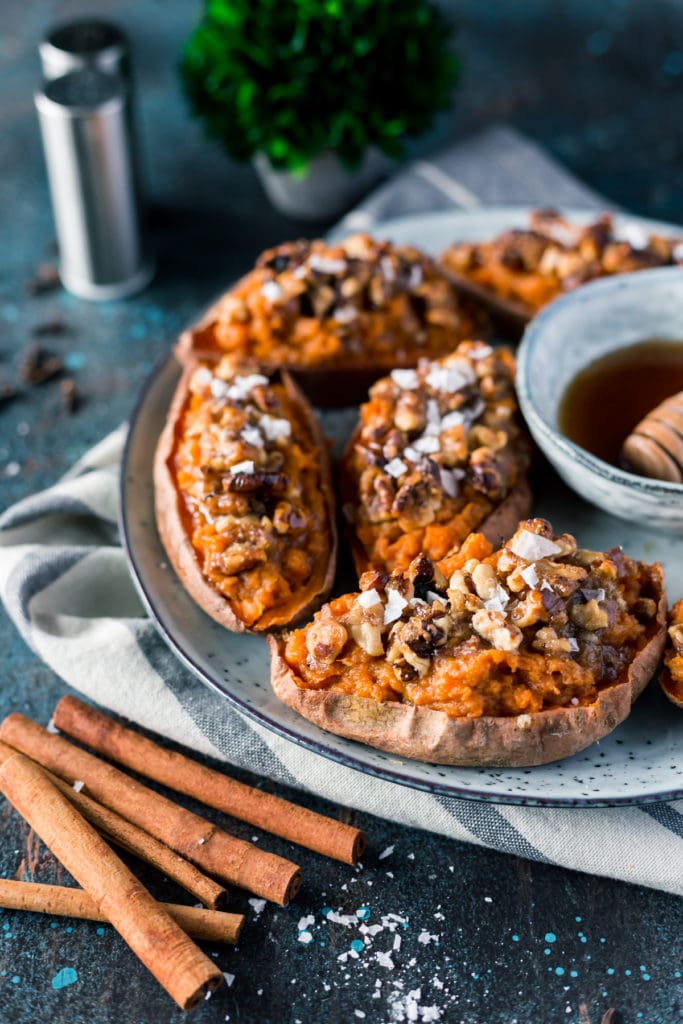 Preheat oven to 400 degrees. Pierce the potatoes with a fork, then place on a large baking sheet and bake until soft, anywhere from 40-60 minutes.
Cut each potato in half lengthwise, then scoop out the insides, being careful not to tear the skins. Place the skins back on the baking sheet and set aside.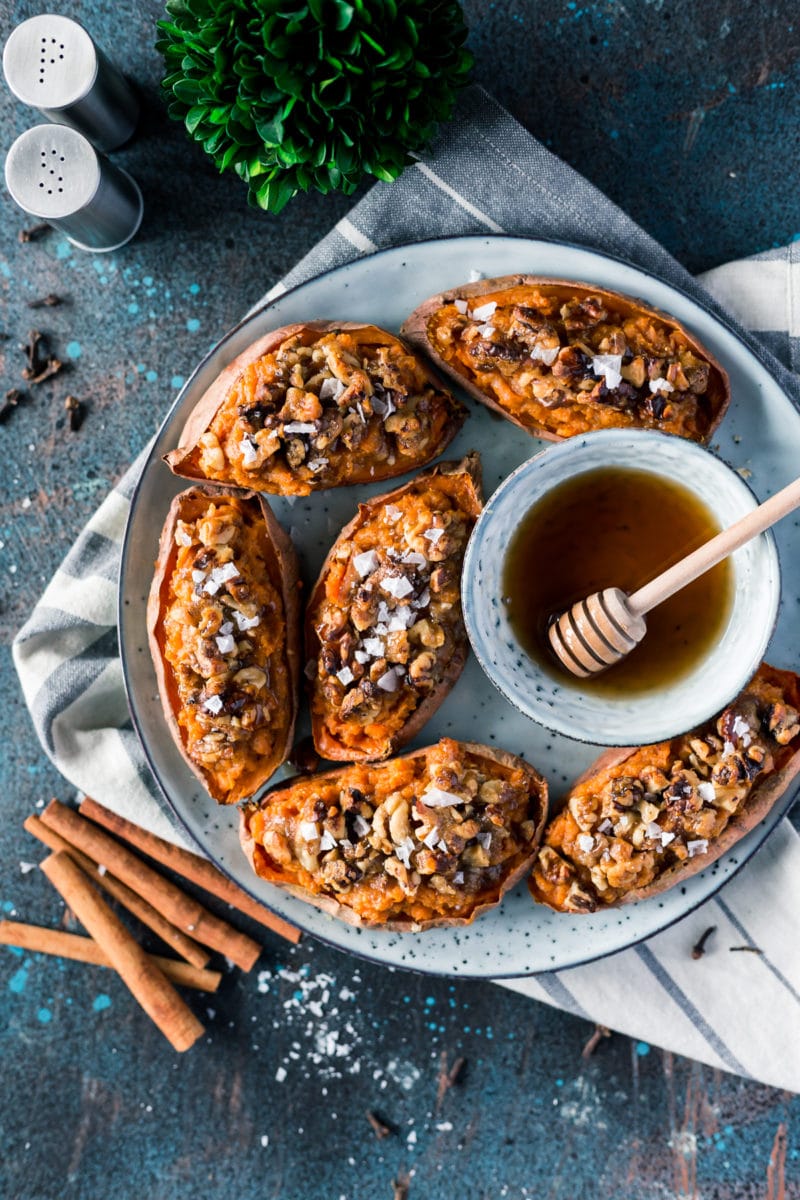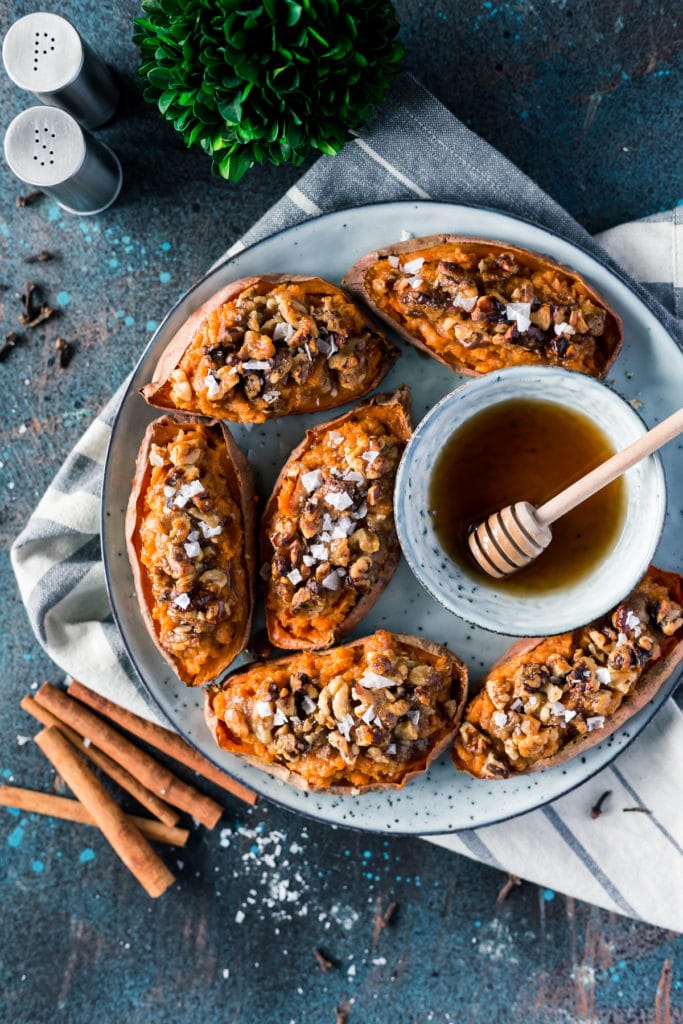 Mash the potato flesh in a medium-sized bowl until smooth, then stir in the yogurt, pumpkin pie spice, maple syrup, brown sugar, and sea salt. Scoop the filling back into the 6 best sweet potato skins, and discard the remaining two skins.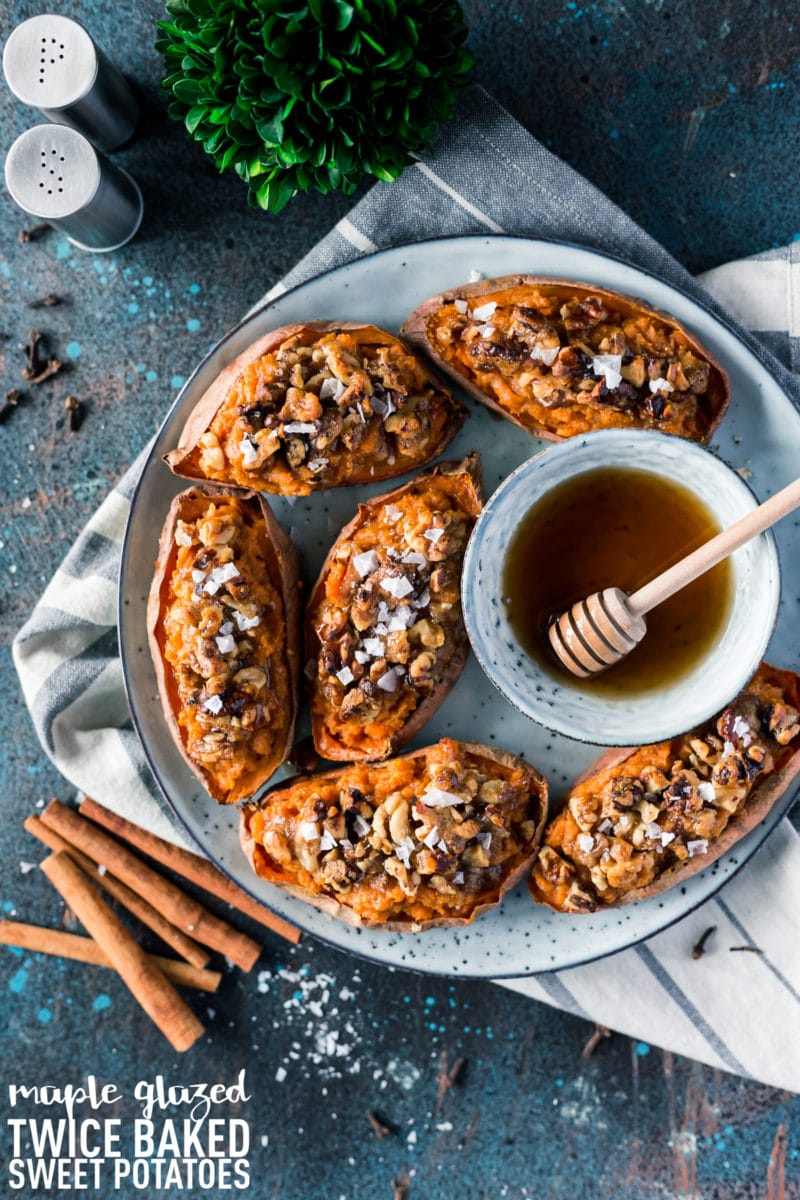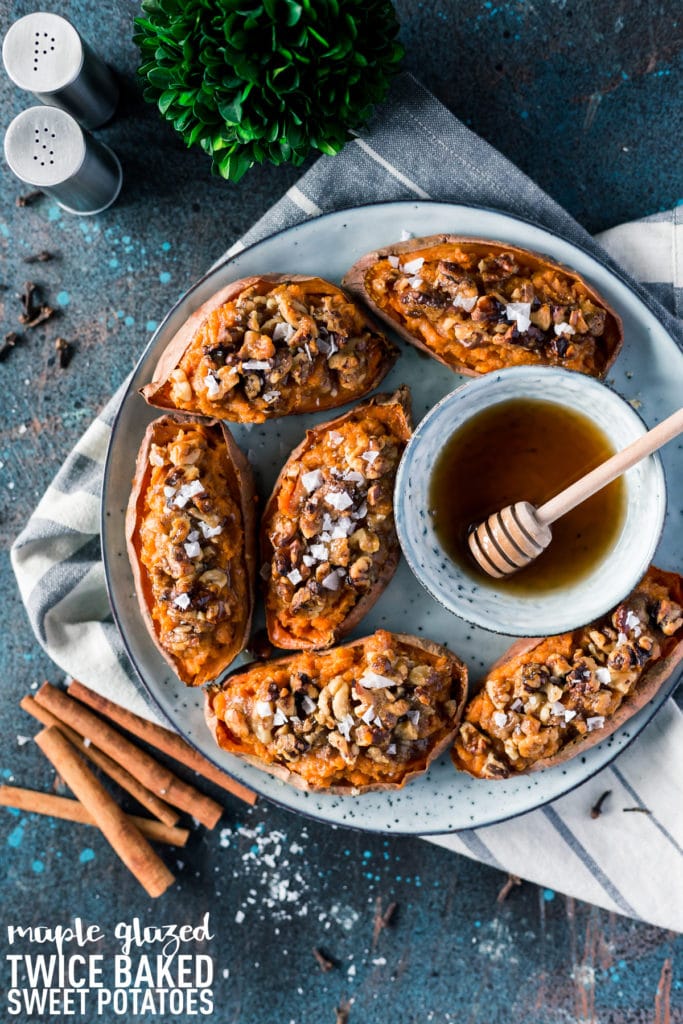 In a small bowl, mix together the topping ingredients, then sprinkle over the filled potato skins. Bake at 400 degrees for 12-15 minutes.
Prep Time: 15 minutes
Cook Time: 60 minutes
Serves: 6
These can be made in advance, just prep everything until the second baking, and right before heading to a party pop them in the oven for about 20 minutes (to compensate for them being chilled).
Oh…and by the way….enjoy.