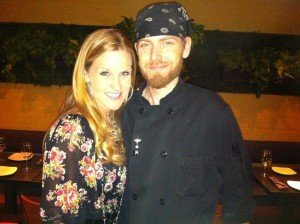 My little brother is a chef.  And I don't mean he's a good cook.  I mean he is, in fact, a chef. A fancy one.  He has lived and worked in New York City for the past 15+ years, has studied overseas in England and the South of France and has counted Sous Chef and Executive Chef as past titles.  His culinary mastery is extraordinary. His ability to pair a 'little of this' with a 'little of that' and create something flawless will never cease to amaze me.
I, on the other hand, am proud that I cook for my family each night. I don't know one type of knife from another, there are still vegetables I wouldn't recognize and I will always find the 'perfect chocolate chip cookie' elusive, but there is one thing I CAN DO.
I make the most awesome Green Bean Casserole.  It is a family recipe I've made every year since I have lived on my own and if I must say so, it is pretty damn good.  It is THE dish I am always asked to bring for holiday and family get-togethers.  I'm happy to do it – who doesn't love watching the dish they brought disappear.  (I can say this with full confidence having been the person to ALSO bring the dish that sits on the counter barely touched.)
As we near Christmas, I wanted to share this favorite with you.  It is ridiculously easy and so extremely good.  (Just ask my mom!)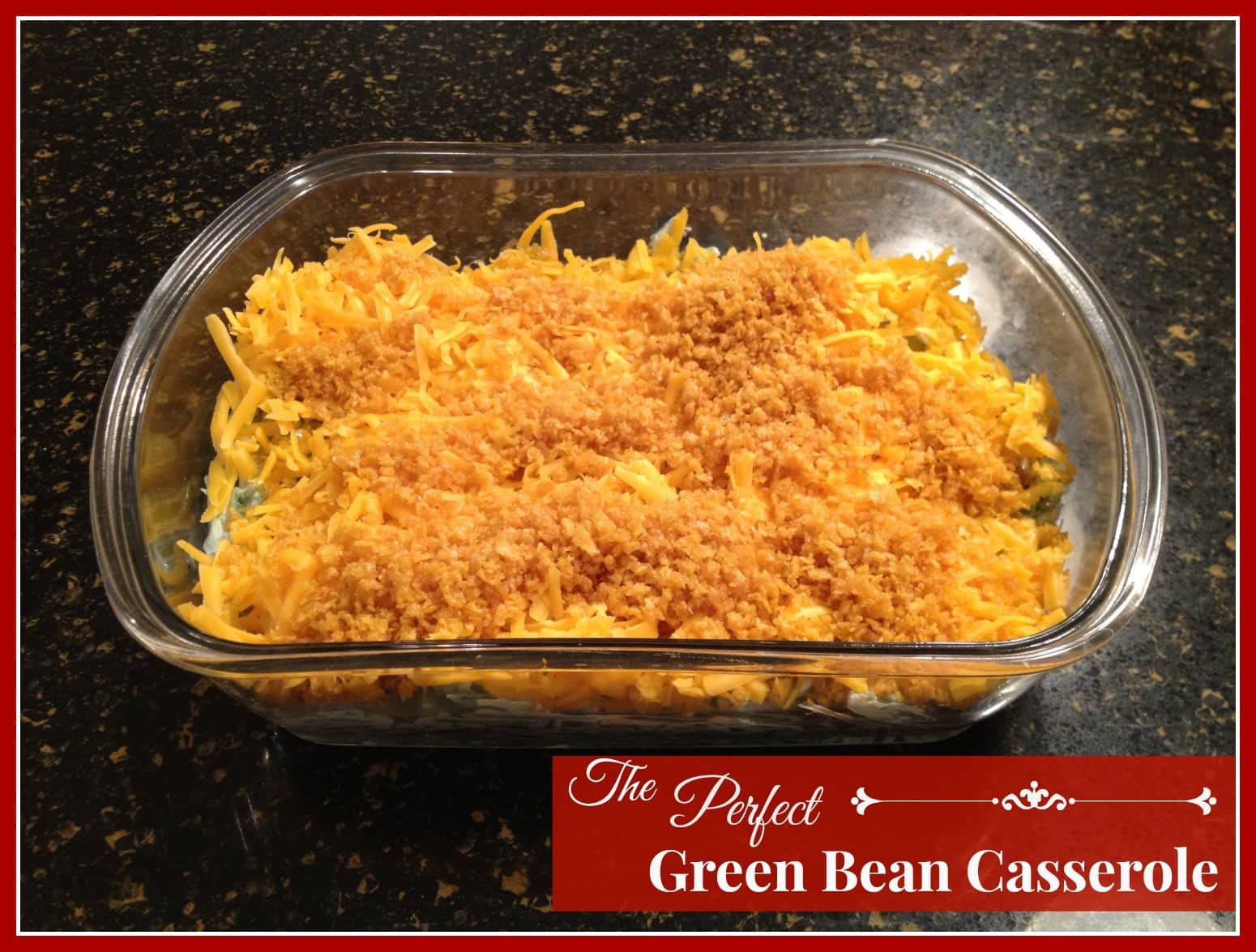 Green Bean Casserole
3 tbsp melted butter
2 tbsp flour
1 tsp salt
1/4 tsp pepper
1 tsp sugar
1/2 tsp grated onion
1 cup sour cream
2 12 oz bags of FRENCH CUT green beans
1/2 lb grated cheese
1/2 cup Corn Flake crumbs
Preheat oven to 350 degrees.
Combine 2 tbsp butter with 2 tbsp of flour (keep the one remaining tbsp of butter for later). Cook gently.  Remove from heat.  Stir in ALL seasonings.  Add sour cream. Cook and drain green beans according to package instructions. (drain WELL)  Fold green beans in to sour cream and seasoning mixture. Use a rolling pin (or the like) to crumb Corn Flakes.
Place green bean/sour cream mixture in shallow, 2 quart casserole dish.  Cover with shredded cheese.  Combine remaining 1tbsp of butter with Corn Flake Crumbs. Sprinkle mixture on top of cheese.
Bake at 350 degrees for 30 minutes.
Enjoy!
(and come back to tell me what you think!)
Also – the dish can easily be warmed without losing its wonderful flavor.
I do have a long-standing professional relationship with Kellogg's though my love of this dish far precedes it.  Everything written in this post reflects my thoughts an opinions and not those of the brand.