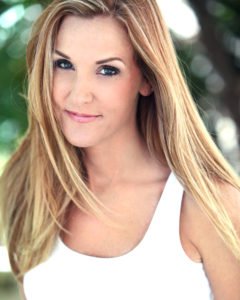 I will be honest, I don't wear a lot of makeup….. but at the same time, I rarely leave the house without ANYTHING on anymore either.  A *little* seems to go a long way for me….or at least it goes a long way towards making me feel good, and that's what really matters, yes?
So, just for fun…. and because my lovely friends at Babble told me they were wondering if I had any make-up musts, any hair styles I trend towards…any products I love…  Here's the scoop:
If you know me…  you know that I almost always wear my hear down.  It has been long, long, long ever since I stopped reporting and those crazy TV stations couldn't make me have an'anchor bob' anymore (don't laugh – you know what I'm talking about!)  Sometimes I add a little curl, sometimes it's mainly straight, but really?  It is just down and long.  Probably fairly boring – I should branch out.  It is on my 'do it before I turn 40' list.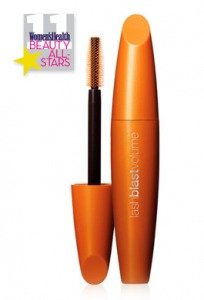 As for make up – my 'musts' start with my eyes.  I have small eyes.  Itty bitty eyes.  So small, you probably don't ever notice the color… at least no one ever did *before*.  Mascara was always the ONE thing I refused to leave the house without.  And my number one choice in mascara has been Cover Girl's Lash Blast Volume for years.  I can't live without it.  And now?  To supplement that?  I have fallen in love with Xtreme Lashes.  And I have a divine friend/stylist, Autumn LaTour (STL Makeup) who does an amazing job.  No, they aren't traditional fake lashes – they are extensions to your individual lashes that help your lashes to grow thicker and stronger.  And for the first time in my life, I've been given compliments on my eyes.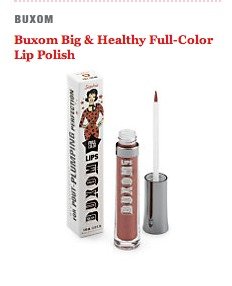 And finally….LIPS.
It is the only other 'must' I feel compelled to cover.  If I'm wearing mascara and something on my lips I feel mainly makeup complete.
I haven't been a big lipstick girl in years, so I typically opt for gloss….possibly because I have never been able to pull off bright colors…or it could be that I stopped wearing anything for a time when my small people were really small (I kissed them too often – and babies covered in lipstick starts to look a little bizarre after awhile)
So my 'go-to' for my lips: I cannot live without Bare Escentuals, Buxom Lips.  It is a lip gloss to die for and I have to thank my friend Alli for bringing it into my world.  Is it wrong to say it has changed my life?
So there you have it….  a few of my deep, dark beauty secrets.  Let me know what you think if you try any of them – AND, better yet – what are your favorites??