I know, I know – I don't want to think about it either, but my favorite season will be wrapping up sooner than I'd like. And for some of us (who have kids starting school in the middle of August – how is that possible?) Summer will coming to a close even more quickly. I swear I was JUST complaining about the cold weather and wishing for Spring.
Suddenly, here with are with cooler weather looming. Again.
With the start of a new season, it's the perfect time to revisit your beauty routine. For me, Fall means a busier travel schedule, plenty school activities, meetings and off-course the onslaught of Fall sports. My routine needs to be quick yet polished. I imagine yours just might need to be the very same.
And with the weather changing and cooling, paying closer attention to hydration is an absolute must-do These favorite end of Summer beauty products will have you hydrated and ready for the coming months.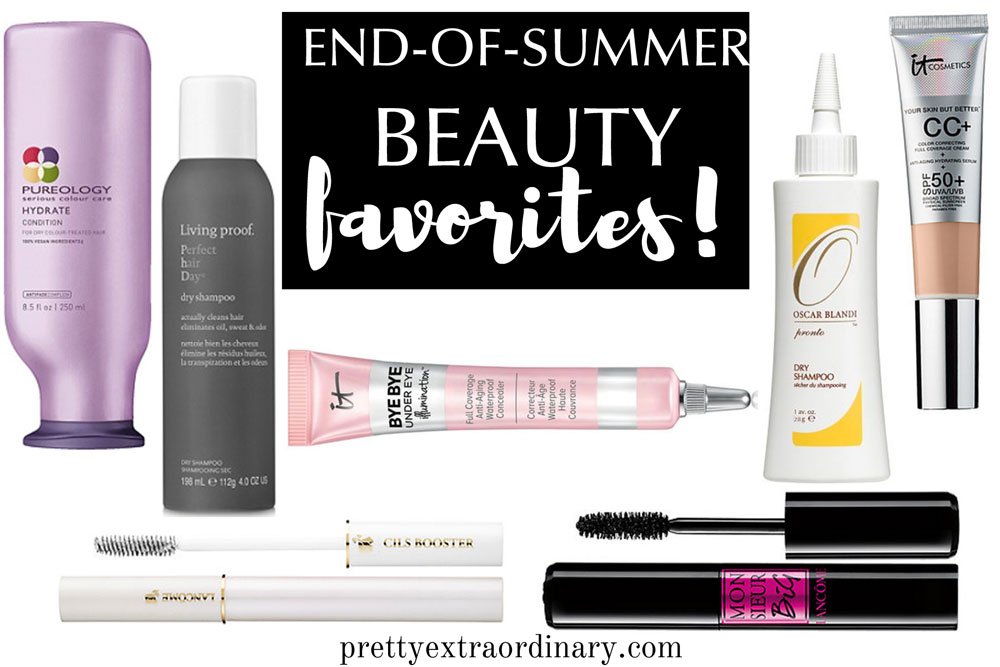 What are some of your favorite end of Summer beauty products? Leave them for me below in the comments….I'm always excited to try new and amazing beauty products recommended by my favorite people.