When you think of Fall trends, are plaid and boots the first things to come to mind? They typically do for me. But what about your beauty routine? Do you ever switch it up for a new season? There are so many fun little swaps you can make to keep your makeup of-the-minute and on-trend.  So today we're talking five Fall makeup trends that are totally achievable.
Five Fall Makeup Trends You Should Try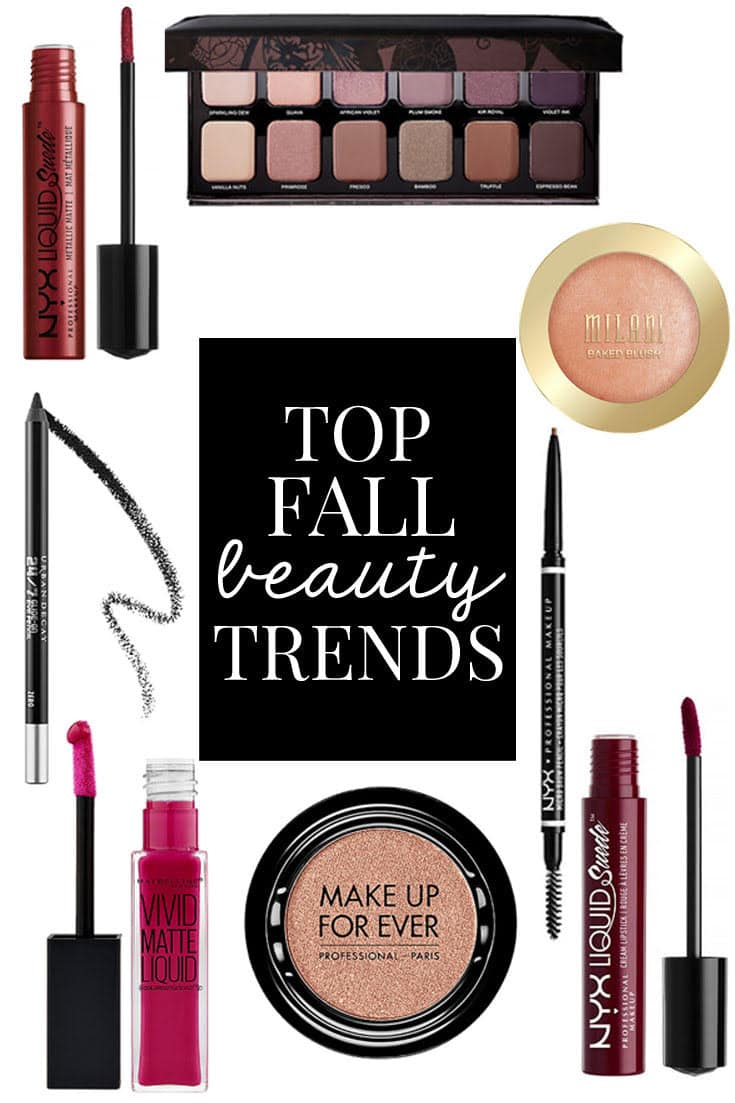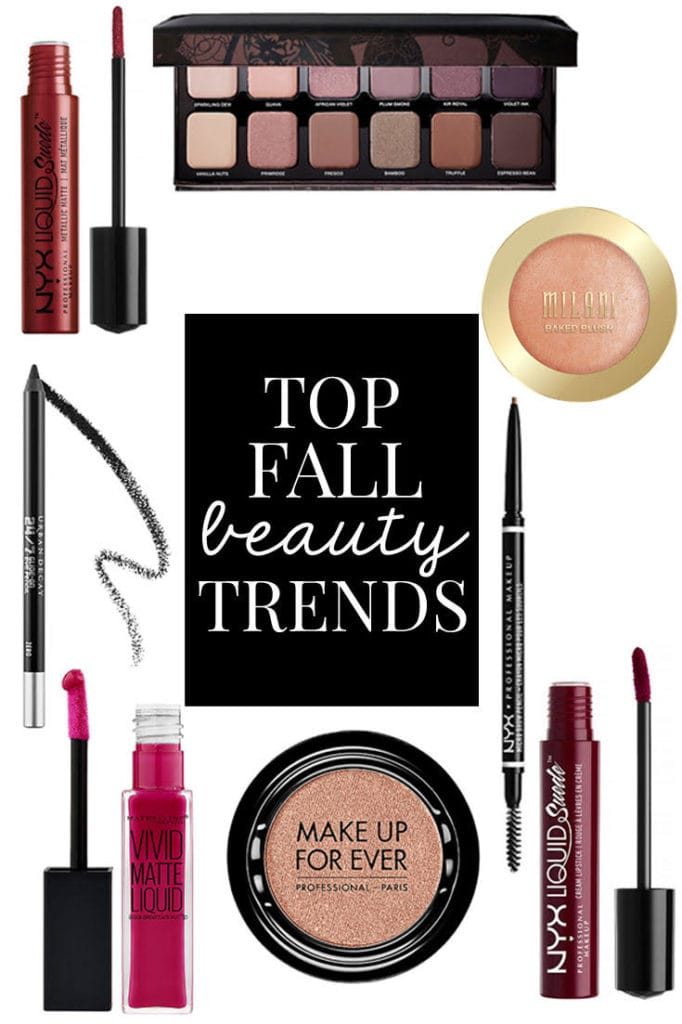 Rich, Berry-Toned Lips
As a self-proclaimed lipstick hoarder, it's no surprise that lipstick trends are my favorite. For Fall, go for rich berry tones to create a vampy look! It's most easily pulled off by keeping the rest of you makeup a little muted! My favorites include Liquid Suede Cream in Vintage, Vivid Liquid Matte in Berry Boost, and Soft Matte Lip Cream in Monte Carlo.
Bold Brows
Brows have been big for the past couple of years, and the trend is still going strong. If you don't spend much time on your brows, I promise it's an easy addition. Use a pencil to darken and thicken your brows within your natural brow line. You'll instantly notice a change in your face. I love this inexpensive drugstore version. If you're looking for more color options, this brow pencil is the best.
Neutral Smokey Eye
If you've always shied away from the smokey eye look, now is the time to give it a try! Instead of using dark grays and blacks, the new smokey eye is neutral and understated. Go for tones like taupes and light grays! This palette is perfect for trying out the look.
Eyeliner-Rimmed Eyes
This trend is a little throwback to the 90's, which isn't all that surprising considering the resurgence of 90's fashion. Use your favorite black eyeliner pencil and rim your entire eye. Both the bottom and top should be lined. Keep the line on the thinner side to avoid raccoon eye. My favorite black pencil is this one from Urban Decay.
Metallics
Get your shine on, girl! Metallic shadows have been big for years, but now metallics are showing up in blush and lipstick formulas. I love how this drugstore blush has flicks of shimmer. And for metallic lipstick, my favorite is NYX Liquid Suede Metallic.
What is your favorite Fall makeup trend? Have you tried any of these yet? If you are considering switching things up, take a look at these trends from Fashion Week you could actually wear.