Sometimes it is kindness from a stranger that can make all the difference in the world.  And it is JUST this message that I try, with my whole heart, to teach my small people every single day.
I suppose, because this is such an important message for me – it is extraordinary to see it in action.
My small girl can sing. She has a beautiful, clear voice….a talent I have never possessed.  Listening to her can bring me to tears.  I know, I know….. I'm her mom, so naturally, I'm biased, but it is a talent I would love to nurture.  But she is SHY.  And not just a touch, but truly terrified of singing in front of anyone.  So much so, that she will stop what she is doing mid-sentence if you catch her in the act.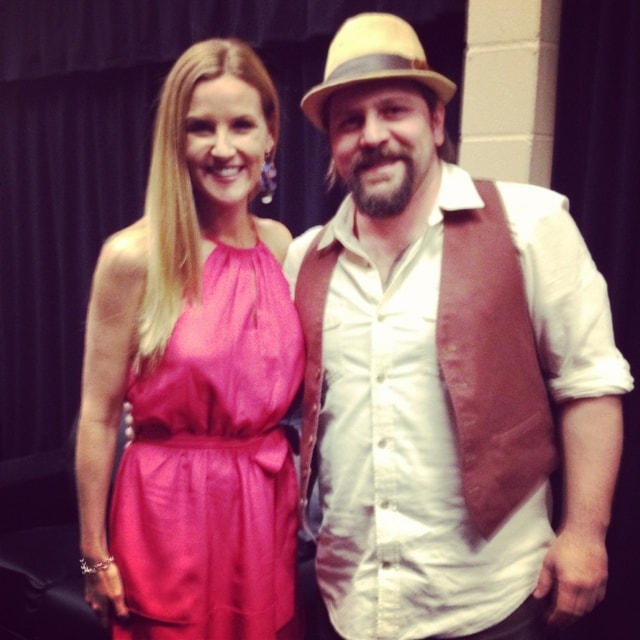 In April, at the Academy of Country Music Awards, I had the chance to sit down with Coy Bowles of The Zac Brown Band. While we were chatting about his children's book Amy Giggles and his invovlement with Child Hunger Ends Here, I shared Delaney's love of his music and just how shy she is about her voice.  So he autographed his book to her.
And I melted.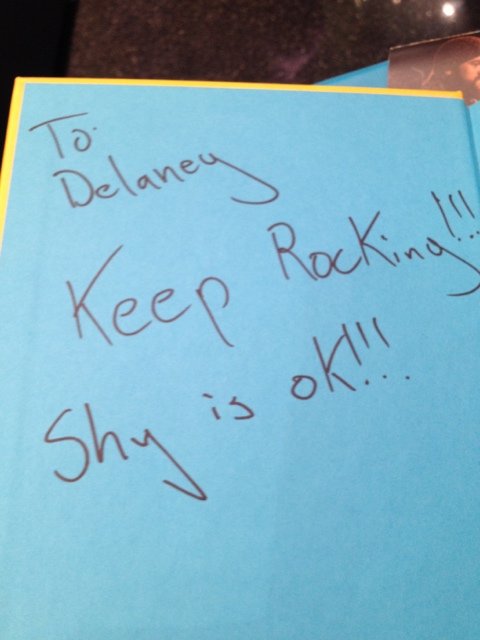 I asked Coy where he learned to be so kind and giving.  His answer?  Zac Brown.
I wish I could have bottled Delaney's reaction when she saw Coy's message to her.  This is something she won't forget. I will always be grateful to him for reinforcing not only her love of music, but her faith in herself.  It is a message Coy shares beautifully in Amy Giggles.
My small girl keeps that book tucked next to her bed.  I won't be surprised if she takes it with her to college. And whether she decides to pursue singing or not, I will know Coy played a part in teaching Delaney the power of kindness and that it is ok to be yourself.
If you would like to make a difference in the life of a child, know that you can through the Child Hunger Ends Here campaign.  One in five children in the United States is hungry. But you can help. The added bonus is music for you: the song Here's Hope was written by Hunter Hayes and performed by three different artists in order to fight child hunger.
If you would like a copy of the song, purchase a participating Con Agra Foods Brand, head to Child Hunger Ends Here, enter the code you see on the back and you can download one of three versions for free: Jewel, Owl City or Jay Sean's.  When you do this, the equivalent of one meal will be donated to Child Hunger.

 Disclosure: I am proud, for the fourth time, to have partnered with Con Agra Foods for the Child Hunger Ends Here Program. All opinions (and experiences) are mine and mine alone.