We are just going to go right ahead and say tonight was magic. I spent three hours on the Red Carpet for the Academy of Country Music Awards (yes, my feet hurt)…. talking to artist after artist about their ACM experience, what is coming up next in their careers and about the power of HOPE in music. The Lifting Lives Moment during the ACMs highlighted the epidemic of Child Hunger in America – with a gorgeous rendition of "Here's Hope" – a song written by ACM New Artist of the New Nominee, Hunter Hayes. The song was performed by Little Big Town and earned a standing ovation.
So well deserved.
This first picture you see here?  That's me going all fan-girl on Clay Walker – the Country Musician who is responsible for my love of country music.  His songs first drew me in 20 years ago…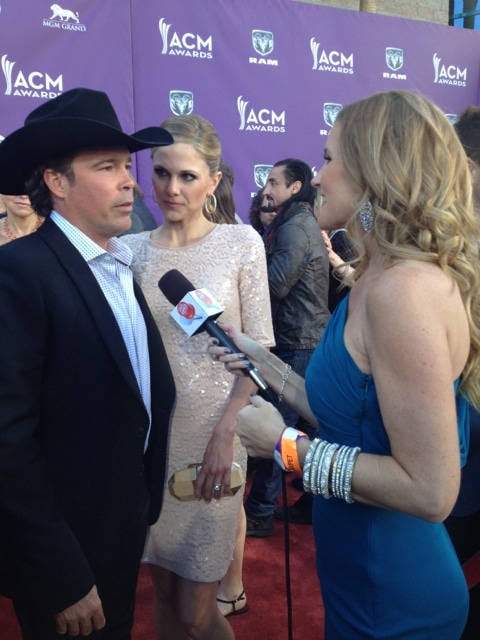 And this here? This is Deana Carter – and 'Strawberry Wine' – one of her first singles (also from the 90's) is one I will always love.  She was nominated tonight as a songwriter for Song of the Year…. she co-wrote Kenny Chesney's 'You and Tequila'.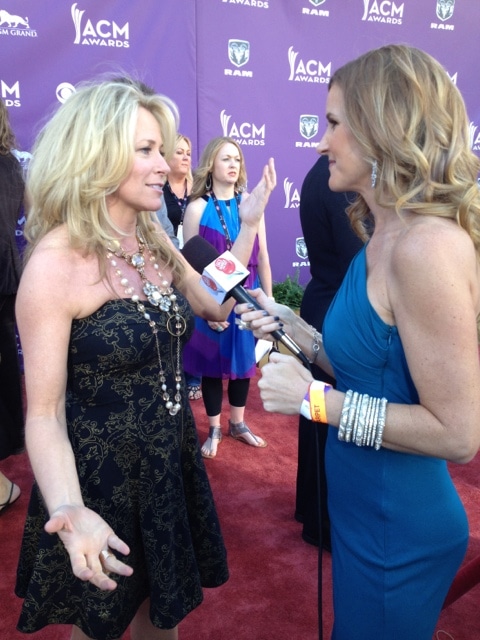 You probably recognize Gwen Sebastian from The Voice.  Though she is no longer on the show…. she does have amazing news…Blake Shelton has just asked her to tour with him.  Shocking: she said yes.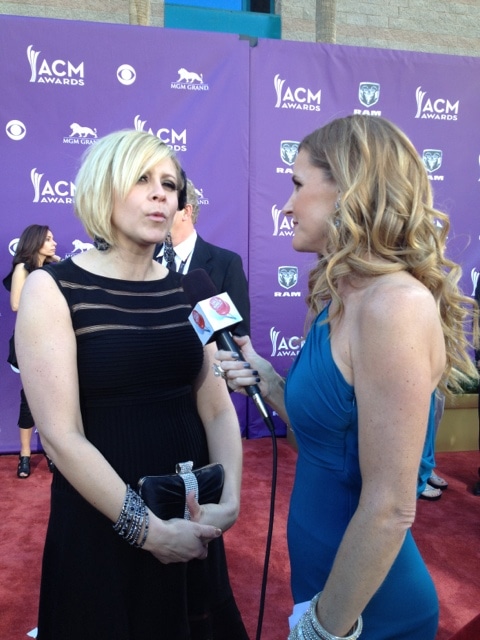 What is Montel Williams doing at the ACMs? Sharing his love of country music and spreading the news about his newly release COUNTRY music song: Ooh Baby, which benefits MS.  Chatting with him was great fun.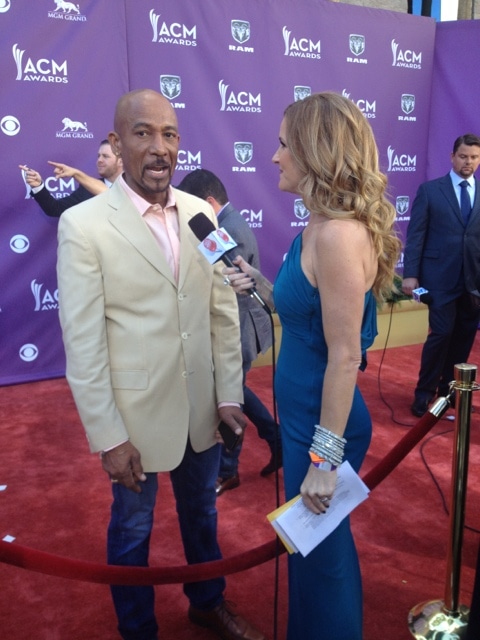 The guys from Lo Cash Country were two of my favorites…. they were fun and really embracing their very first ACM experience.  They have a new song coming out soon that they promised would get me up dancing.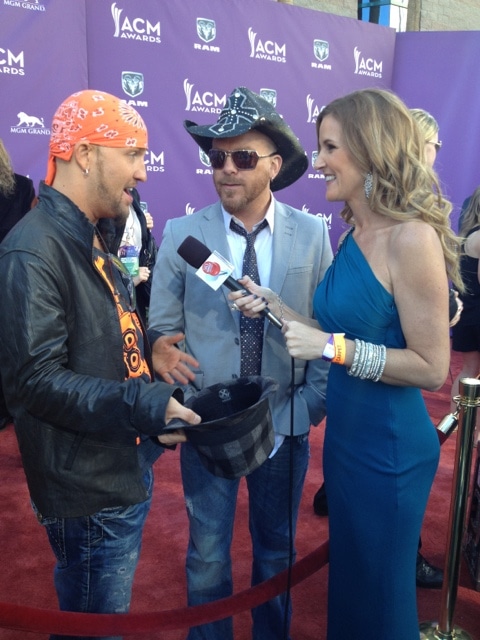 From the Red Carpet, we headed back stage to await the winners…  What I love the most?  How humble they are.  Blake Shelton was still reeling from winning Male Vocalist of the Year and couldn't stop beaming about his wife, Miranda Lambert's evening successes.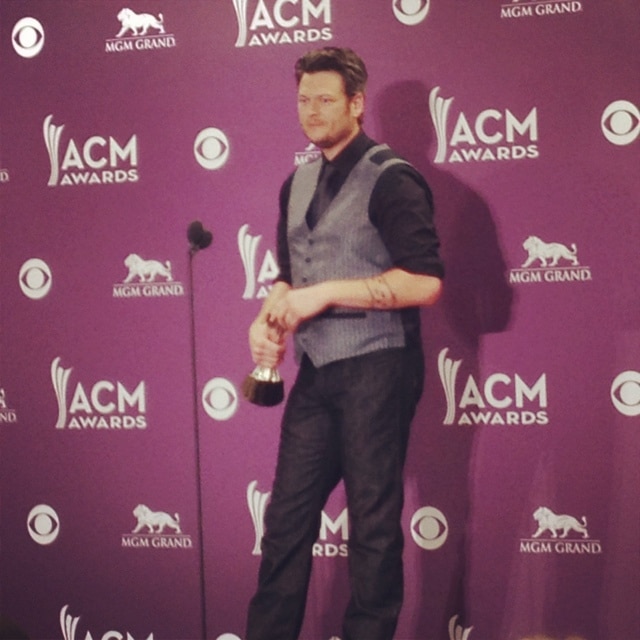 Toby Keith, winner of Video of the Year, kept everyone laughing talking about "Red Solo Cup' as one of the most stupid songs he's ever heard…but how much fun it is to perform – not to mention, this song is the one and only time he's ever crossed over to the pop charts from country.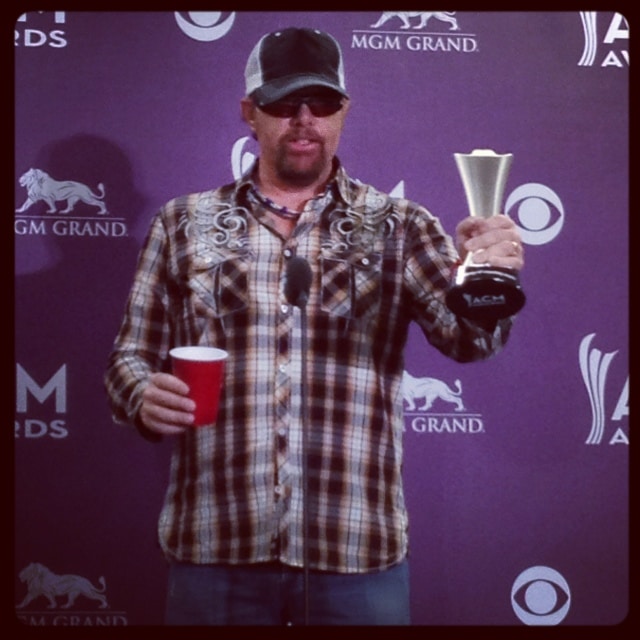 Thompson Square was shocked to have won Vocal Duo of the Year…. facing stiff competition from powerhouses Montgomery Gentry and Sugarland. This category has belonged to Sugarland or Brooks & Dunn since 1991.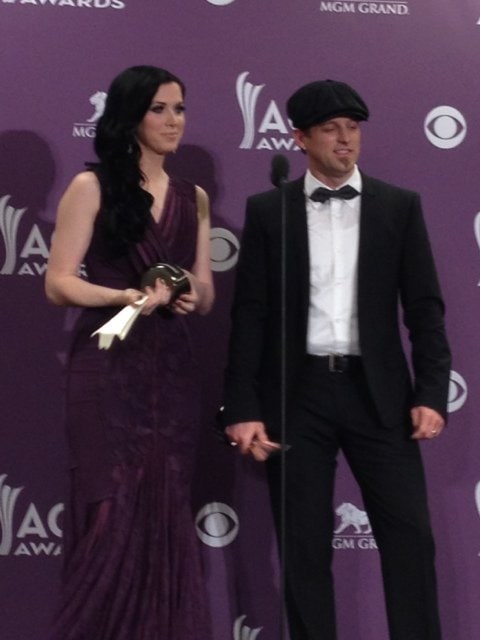 So many more highlights – and SO MUCH video to be sharing soon, but I just had to share a few quick snippets.  I truly had the time of my life.  I will confess I was almost sick to my stomach I was so nervous… but as soon as it got started…my adrenaline, my love of interviewing, my love of country music and my commitment to Child Hunger kicked in and you couldn't have erased my smile if you tried.
A million thanks to Con Agra Foods for trusting me with such an important part of their campaign, Child Hunger Ends Here.  I'm truly honored.