It's that time of year…parents and kids all over the country are prepping to head back to to the books. (We've already started!) This means, it's back to packing lunches and setting routines.
You know my goal is always to get the kids involved in the process, to keep them healthy, to make mornings (and evenings AND weekends) and stress-free as possible and to keep us going with at least a semblance of a routine. With that in mind, I've collected a few items I think might help in the process. I was thrilled to do a series of nationwide television interviews this past week – from Jacksonville to Indianapolis to Las Vegas, from Roanoke to Omaha to Tucson to San Diego – it was great fun talking about the transition from Summer to school….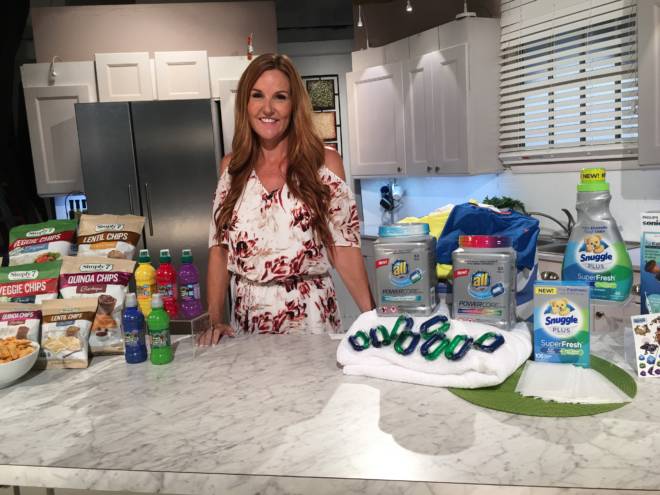 Here are a few of the tips I shared for making it as easy as possible on the whole family.
Lunches and After School Snacks
My goal is always to give my kids healthy options and ones they can easily grab on their own.  My first favorite is Simply7. Simply 7 Snacks have 7 core standards that include clean ingredients – so no preservatives, and no artificial colors. They are gluten free and nut free – which is great for back-to-school. There are a variety of flavors including kale, lentil, quinoa (a favorite) and veggie (an organic option). The bags come in a 1 oz size – perfect for lunches or snacks and 3.5 oz – for the entire family. You can find where Simply7 is sold near you by clicking here on their website or order from Amazon.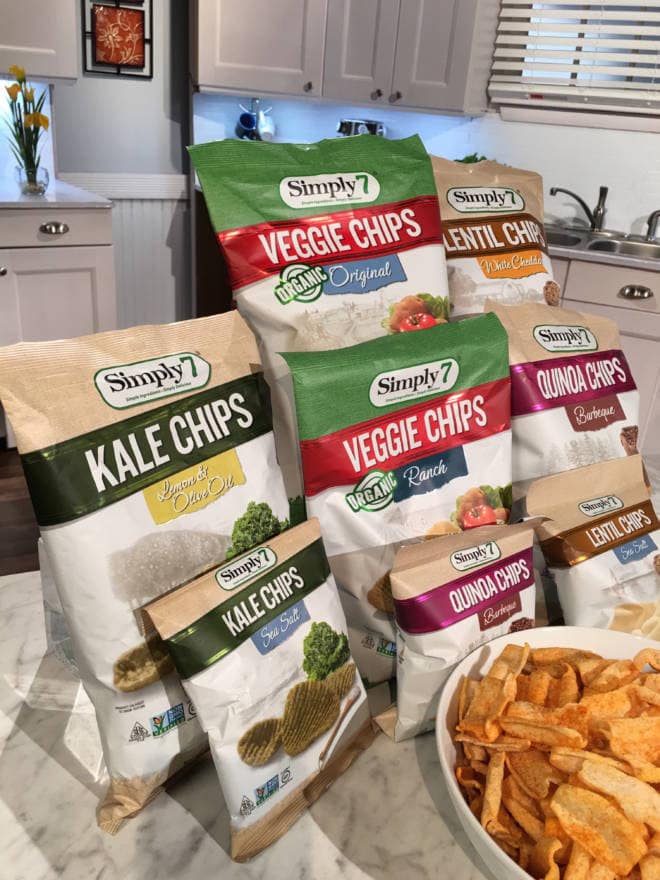 Another great option is Fruit Shoot – a refreshing, on-the-go, fruit drink made from real juice concentrate with no artificial colors or high fructose corn syrup. Designed to refuel, Fruit Shoot is encouraging kids to come home from school every day and have one hour of dedicated play time before they do anything else. It comes in a variety of flavors kids love – from Orange Mango to Wild Berry Grape. It is perfect for keeping kids hydrated at school during lunch or when they are on the run.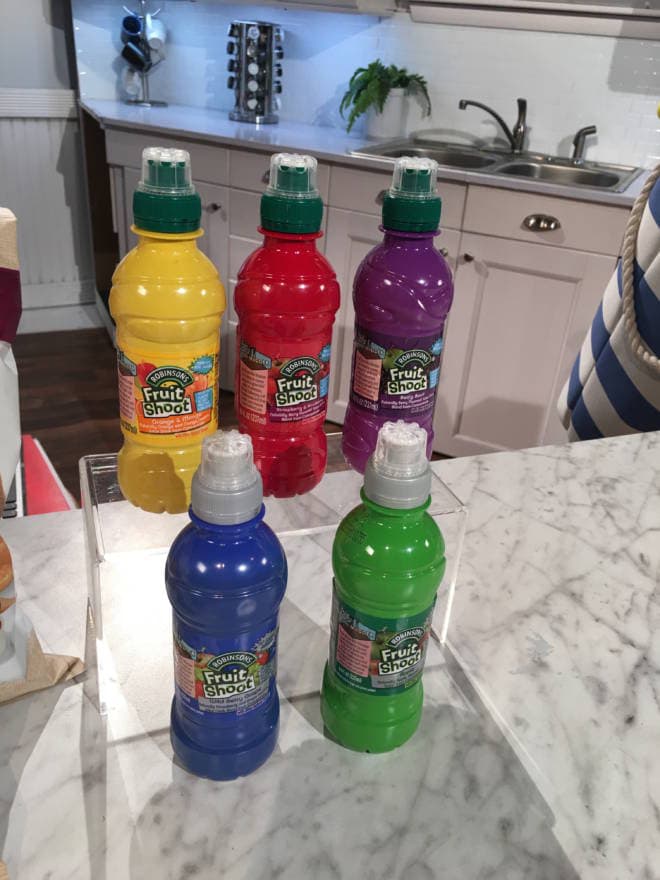 Laundry
Another challenge in my house: the laundry that piles up when we combine back-to-school with the many sports and activities that come with the Fall Season. In our house this means Fall Baseball and Softball, Soccer and even the beginnings of basketball. Think: LOTS of laundry. Many loads to keep white, bright and free from all kinds of odors.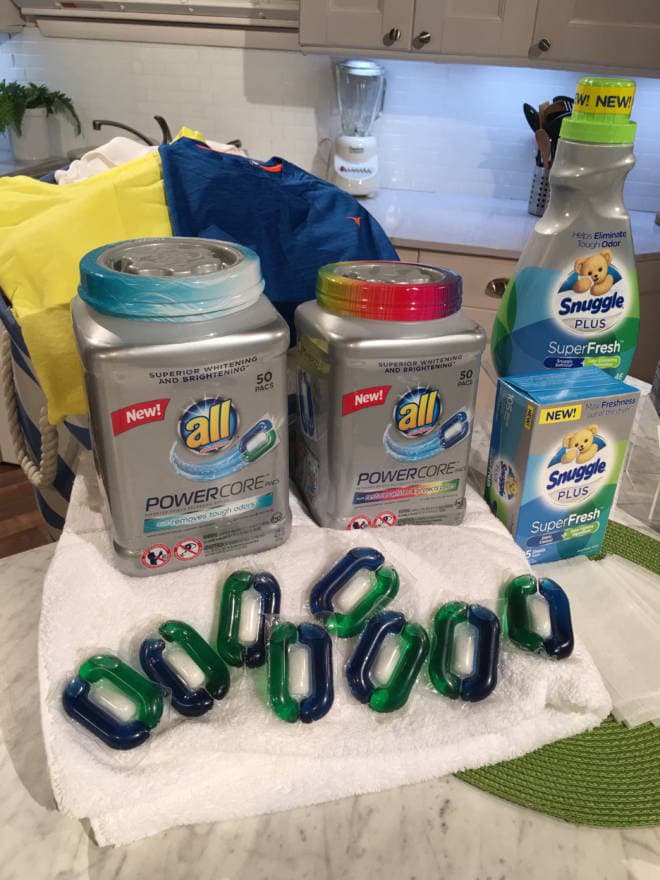 We've long known All to be tough on stains, but the newest All Powercore is the first to combine liquid plus powder in a single dose for a powerful clean and exceptional whitening and brightening. There are three different varieties for any need we might have – tough stains, strong odors, or restoring whites AND protecting colors.
Snuggle's reputation for keeping our clothes snuggly soft still holds true, but they have added the power of odor elimination technology to that freshness with Snuggle Plus Super Fresh. It works in both the wash – with fabric softener and in the dryer with dryer sheets.
Both of these newest products work to make the laundry process easy and peaceful.
Setting a Routine
The final piece of the puzzle is one of my favorite parts of back-to-school – getting back in to a routine. You wouldn't think a 10 and 12 year old would ever need to be reminded to brush their teeth, but sometimes it happens.
Phillips Sonicare for Kids is working to make the 'routine' of brushing your teeth an easy and fun one – both for kids AND parents. They have partnered with one of our favorite Summer movies – Ice Age: Collision Course – to create a limited edition toothbrush that features some of the characters from the movie. The toothbrush is designed for kids between the ages of 4-12 and is equipped with bluetooth wireless technology. There is an app in the toothbrush that helps kids to develop the lifetime habits they need and allows parents to monitor how well their kids are brushing – no more fibbing about brushing time! And – this brush is 75% more effective than a manual toothbrush for better checkups guaranteed!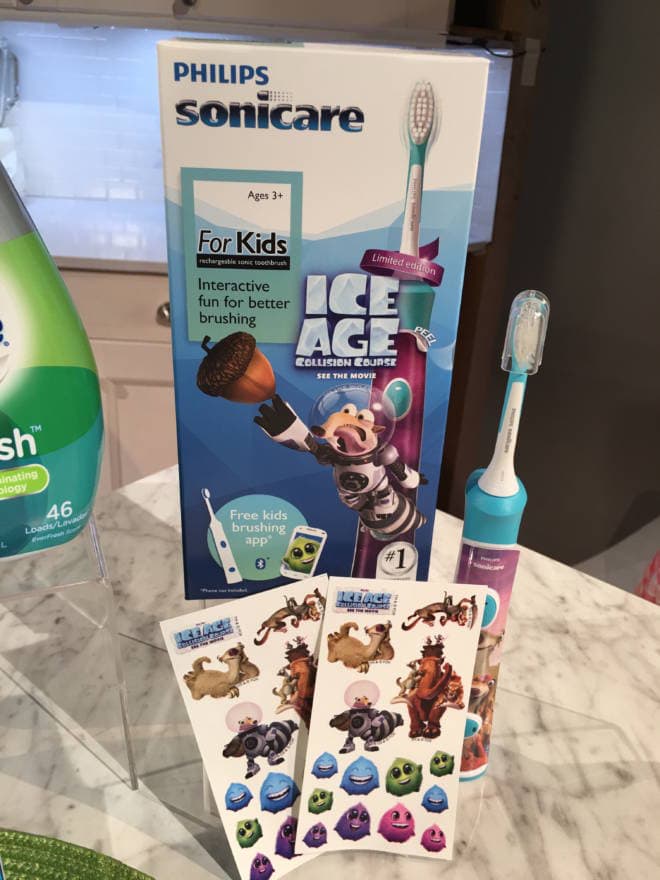 What are you tips and tricks….your must haves for this back to school season? I'd love to know!