As the wedding invitations start rolling in, it seems like that time of year has come again. Spring brings the bridal showers and Summer ushers in a slew of weddings. But what a fun time of year…. to be witnesses to two people making the commitment to love each other for a lifetime. So today I thought it would be fun to share some bridal hairstyles you can do yourself!
Whether you're a bride, a bridesmaid, mother of the bride, or just a guest it is so fun to get all dolled up for these special events. Often we find ourselves wanting a new, fancy hairstyle, but not too fancy. I know you don't always want to front the bill. No worries, there are plenty of bridal hairstyles you can do yourself, let's get started!
4 Bridal Hairstyles you can do yourself!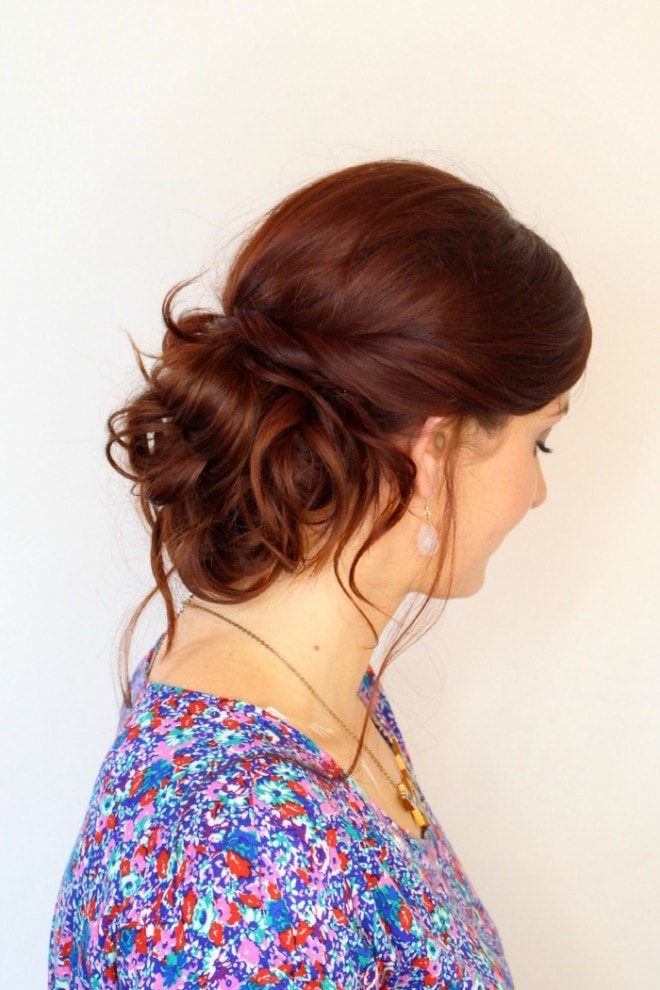 This style looks harder than it is, promise. I created a video for you guys to check out because it's easier that way. The run down is that you start with a messy bun at the base of your neck and build on that with twists and pins. Check it out below!
Simple Twisted updo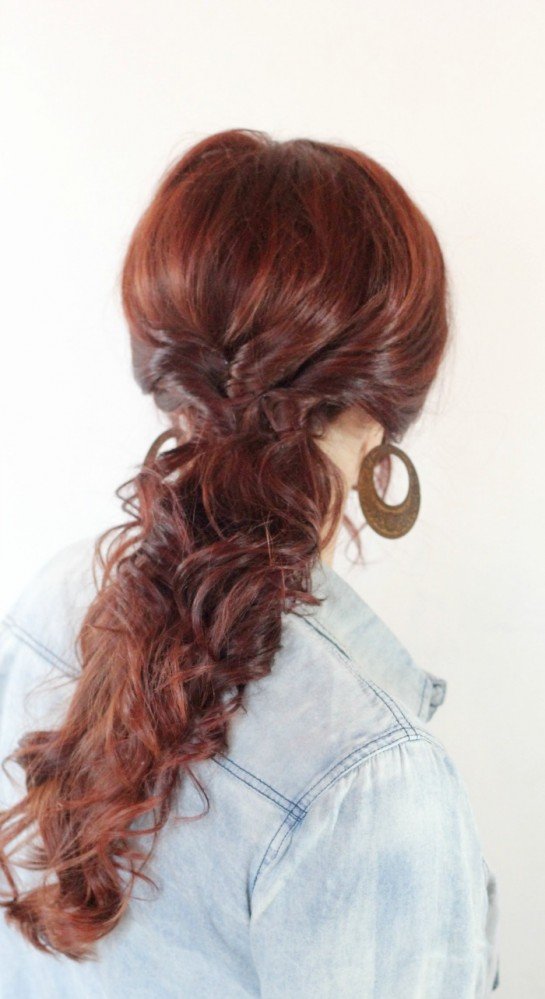 For this style, you start with a basic ponytail using just the bottom section of your hair. Tease the left over hair from crown down to the ponytail base and then separate the left over top section into three different sections, two in the front and one main back section. Twist back the main section first, then one side next to the first twist and then the other side on the other side of the twist. Voila – you've got it! Here's a video in case you need the visual.
Braided Twist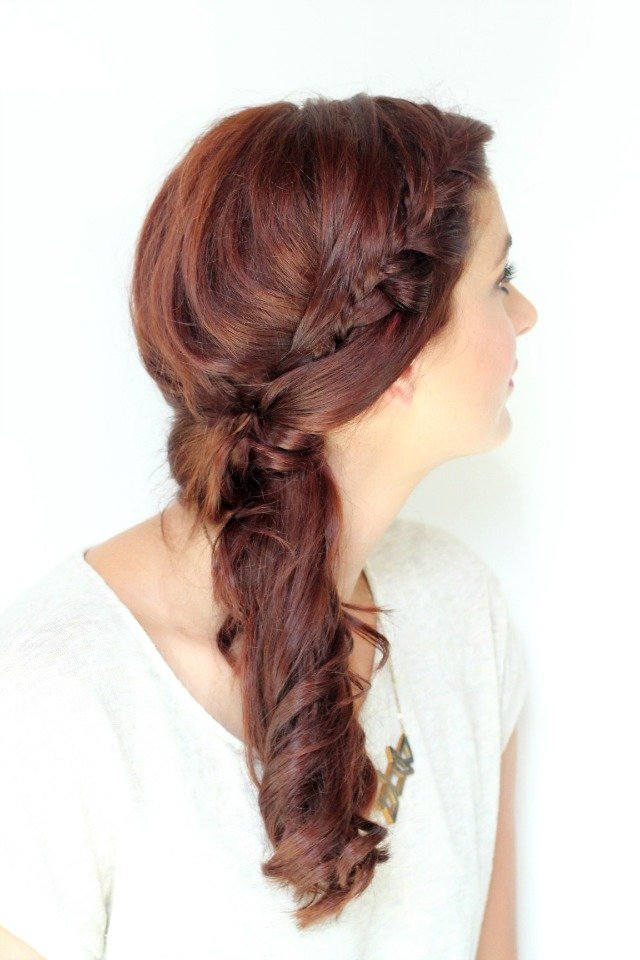 In this hairstyle, believe it or not, you only need bobby pins….That's how easy it is! However, you DO need to know how to French braid, but that's all. Start off with braiding your bangs in the front to the side you prefer. Once you get to right above your ear, stop French braiding and finish with a normal braid all the way down. Secure the braid to the rest of your hair as well as you can. Then take the hair from the side without the braid and twist it over through the entire the braid. Then do the same on the other side, and you're done! Here's a video if you'd like!

Triple Twist Bridal Hairstyle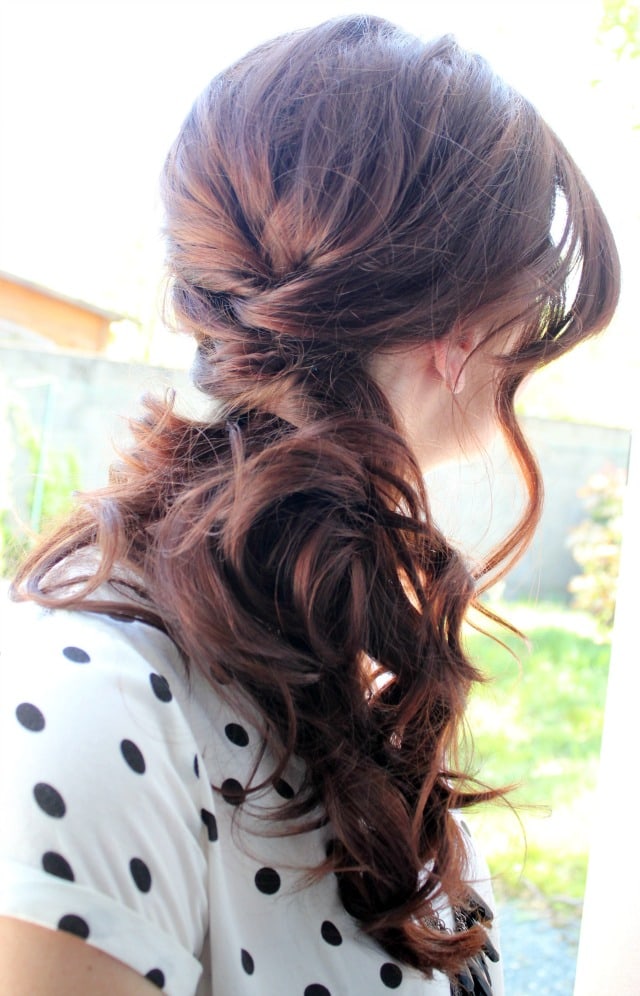 If you can twist and pin, you can do this hairstyle. Start with curls and by teasing your hair all over. Then take a large middle section and twist it and pin it off to the side of your choice. Then start with the side that has less hair (depending on where you part your hair) and bring it back over the twist you already did and pin it just under it. Repeat on the other side and continue repeating until you've pinned it all up! So simple, right?! Once again, here's the video for your hair styling pleasure!
I hope you've liked these bridal hairstyles that you can do yourself! They really are easy and you'll look gorgeous, I just know it! Enjoy dressing up for your next fun event!