There are so many things to love about summer. No school, the sun is out, pool days all day, fun with friends, vacation, and so much more! But it seems like the quintessential summer activity that most people love it has got to be the beach, right? So I thought it would be fun to share three different hairstyles that are perfect for the beach.
3 Beach Hairstyles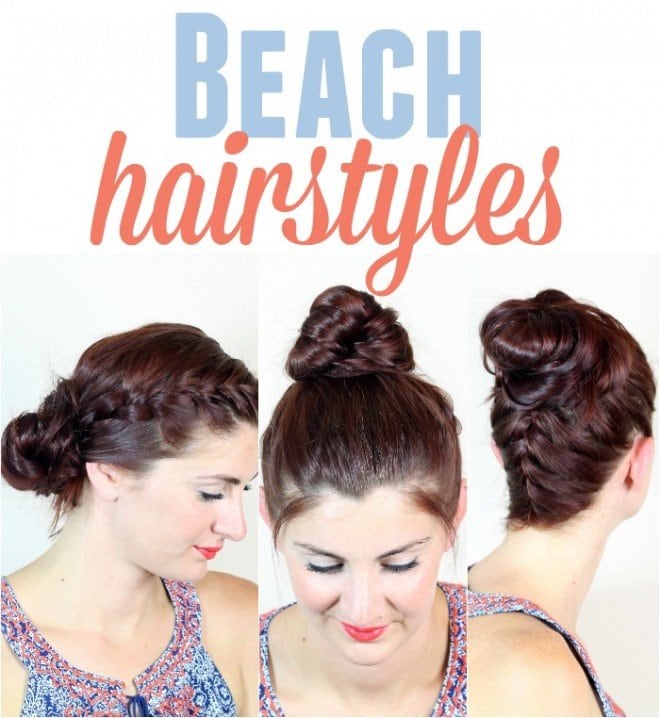 As fun as the beach is, it is also hot, sandy, and sometimes even windy. If I could chose one word for the best beach hairstyle it would be containment. If not, you'll most likely end up with a hot, sandy mess. That's why braids are great because they look cute and they contain the craziness! Without further adieu, here are my favorite beach hairstyles.
Braided Top Knot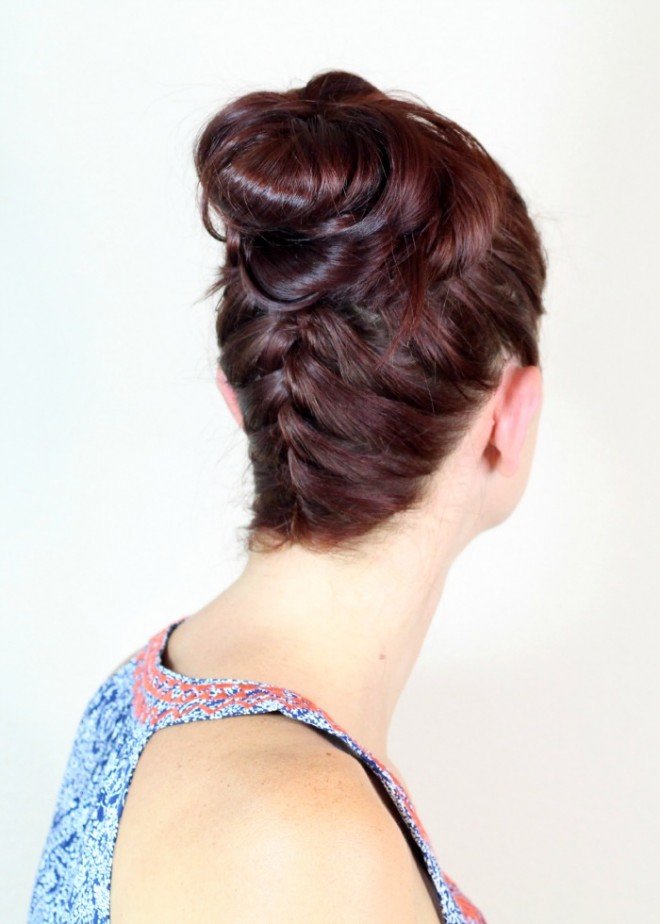 Top knots and beaches just go together. Add a braid and it's simply perfection! For this one you just flip your head over and braid starting at the nape of the neck all the way to where you want your top knot. You can do a Dutch or French braid, both are pretty. Then secure on top in a messy bun or regular bun and you're done. All your hair is up and off your neck and contained in a bun.
Fishtail Bun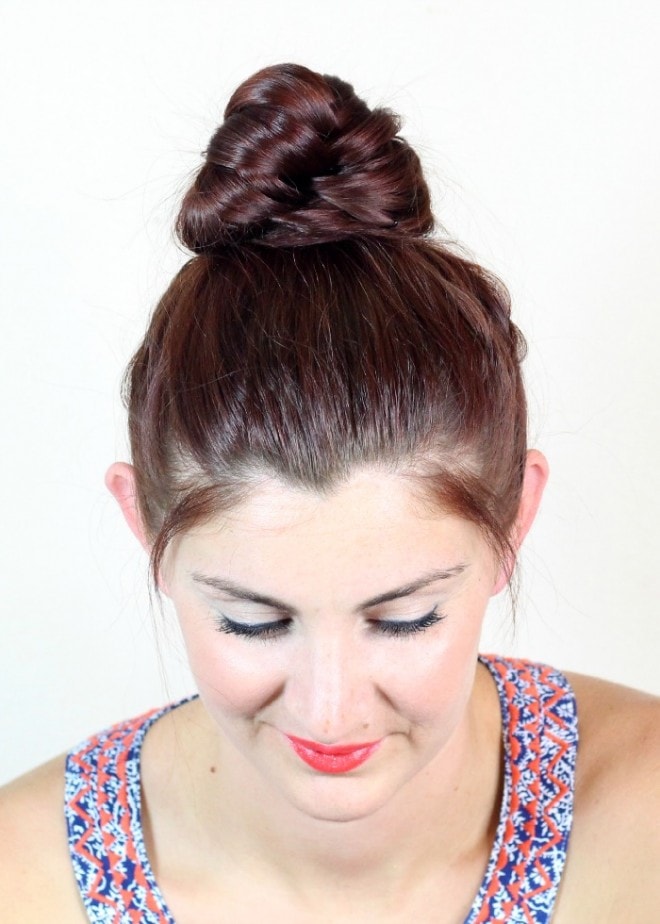 This style is perfect for those of you with long hair. First you secure your hair on top of your head with an elastic. Then braid, fishtail braid, or rope braid the ponytail part. All three options are beautiful and will result in different looks when you're done. I did the fishtail braid. Then secure that with a smaller elastic and 'pancake' the braid. This is where you pull it out so it isn't as tight and it will give your bun more volume. Then wrap that braid around into a bun and secure it with bobby pins.
Braided Side Messy Bun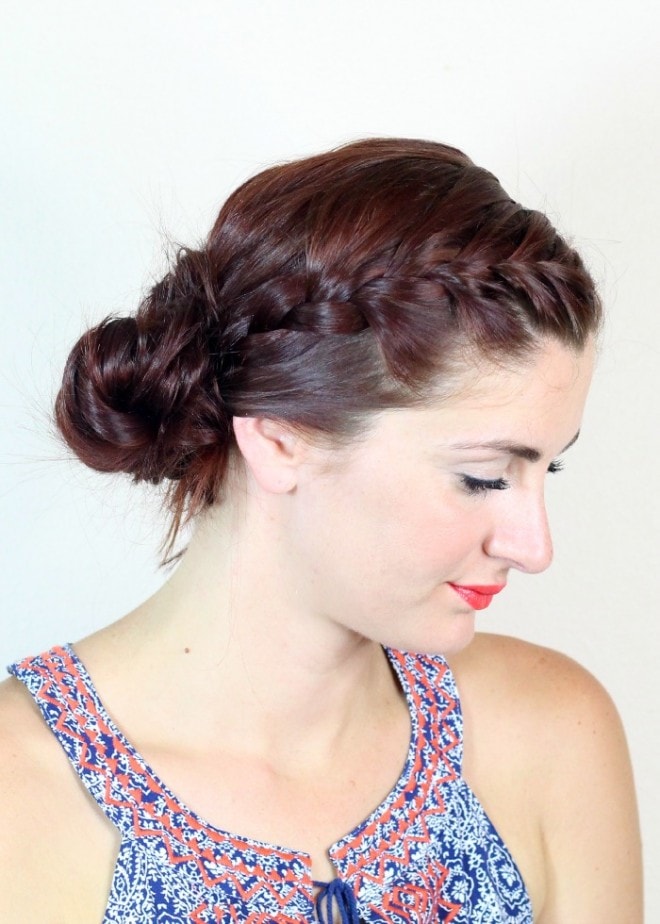 This is a simple go-to braid for the summer for so many occasions. Just part your hair to the side and French braid the front portion back and stop French braiding when it's right above your ear. When you're at that point continue the regular braid all the way down. Secure with a small elastic. Then with the remaining hair, bring it all to one side and secure in a messy bun. If messy buns aren't your thing than you can also just wrap it all around and secure into a regular bun.
There you have it! Three simple beach hairstyles that you can wear this summer. They are perfect for the beach, pool, playground, and well, truly perfect for anything this summer!
Which one of these styles would you wear? Any favorites you have that you'd add? I'd love to hear what you love.