If you're anything like me, then the hot weather does a number on your hair. Humidity brings out the frizz and sweat causes uncomfortable stickiness. So in the Summer, wearing my hair down just doesn't happen all that often. But pulling it up doesn't mean you have to be stuck with the same old ponytail. You'll love these heat-friendly hairstyles that will keep you cool and chic!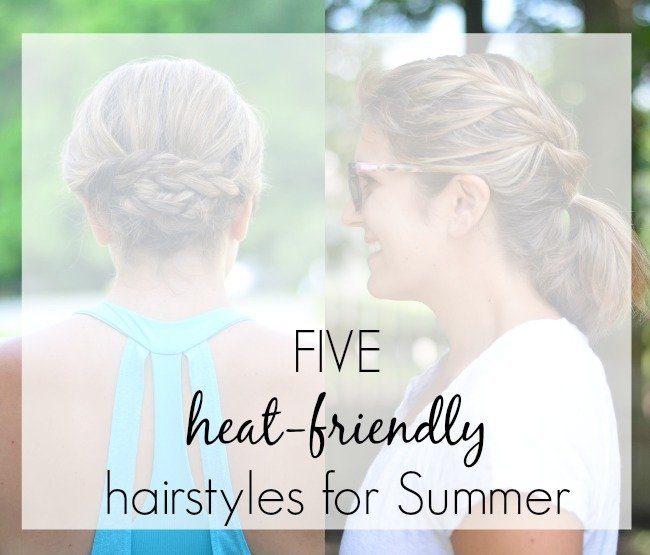 1. French braid ponytail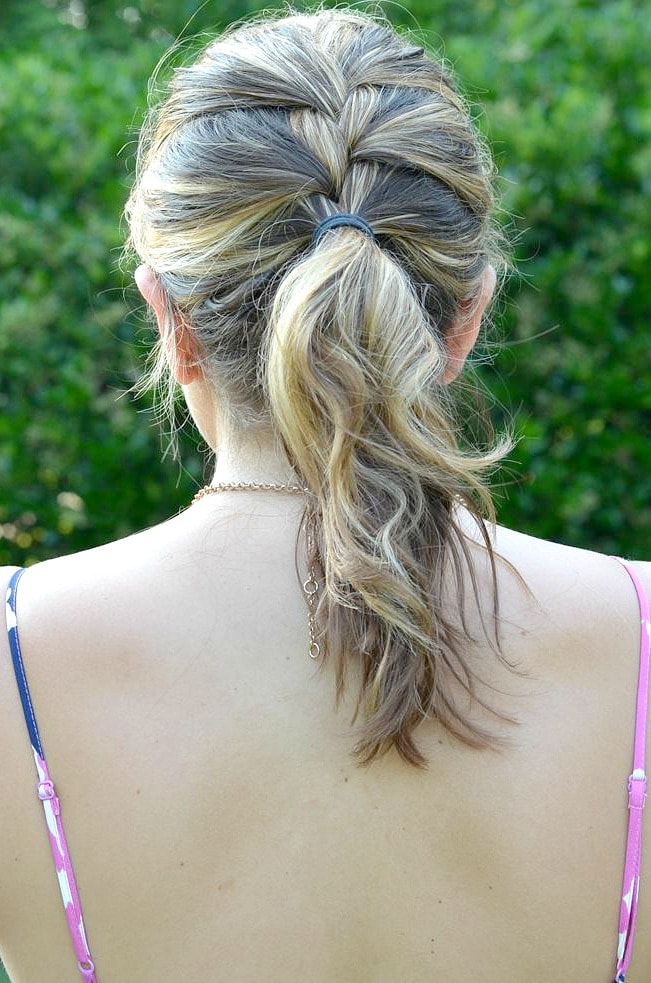 A simple french braid is always a classic. To mix it up, french braid the top half of your hair and pull the rest into a ponytail! Need a french braid tutorial? Check out Real Simple's guide.
2. Double braid ponytail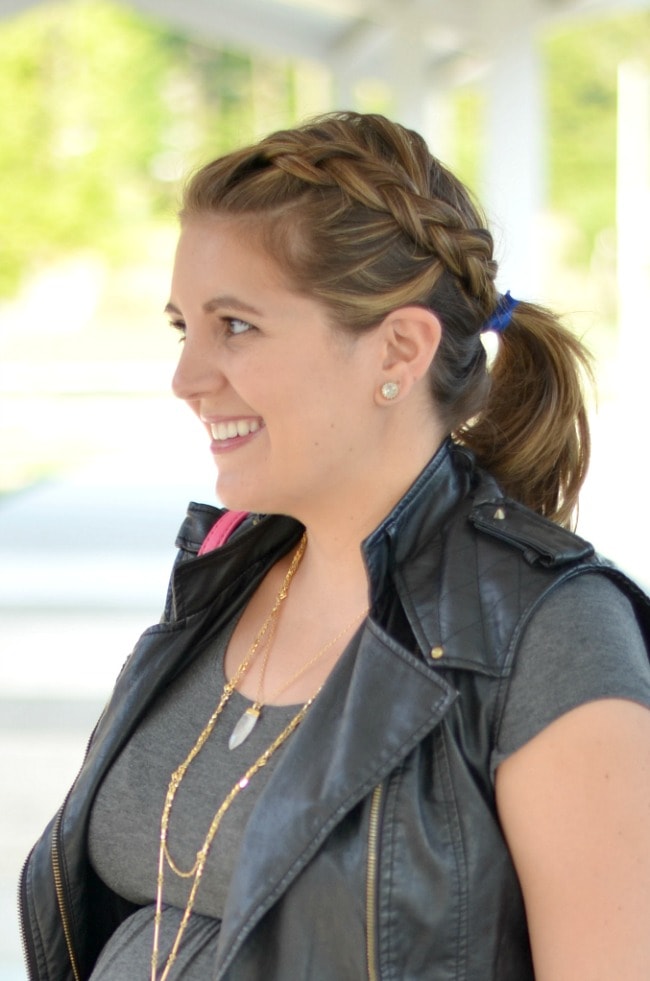 This has to be one of my all-time favorites. Side part your hair and create two braids at your crown. Pull the rest of your hair into a pony! (If you want to save a few minutes, just braid one side and pull into a pony!) This look works with french braids, dutch braids or even fishtail! Want tips for side braids? Try Missy Sue's tutorial.
3. Twisted Pony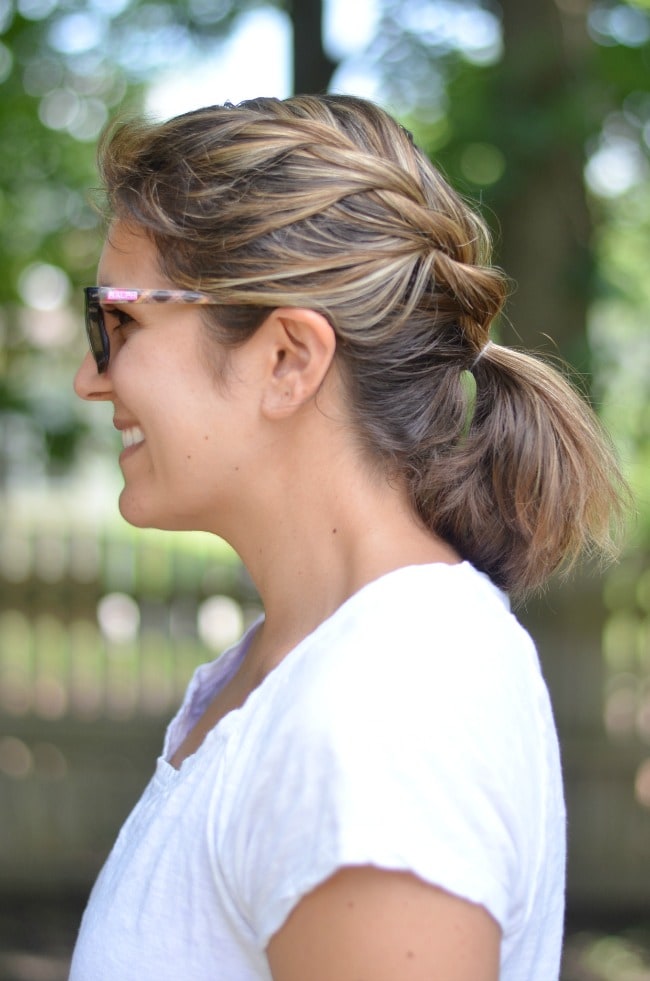 Twists are a great alternative to a braid and super, super easy if braiding seems to allude you. I learned this style last Summer from Abby of Twist Me Pretty, and it remains a quick, easy favorite!
4. Side braid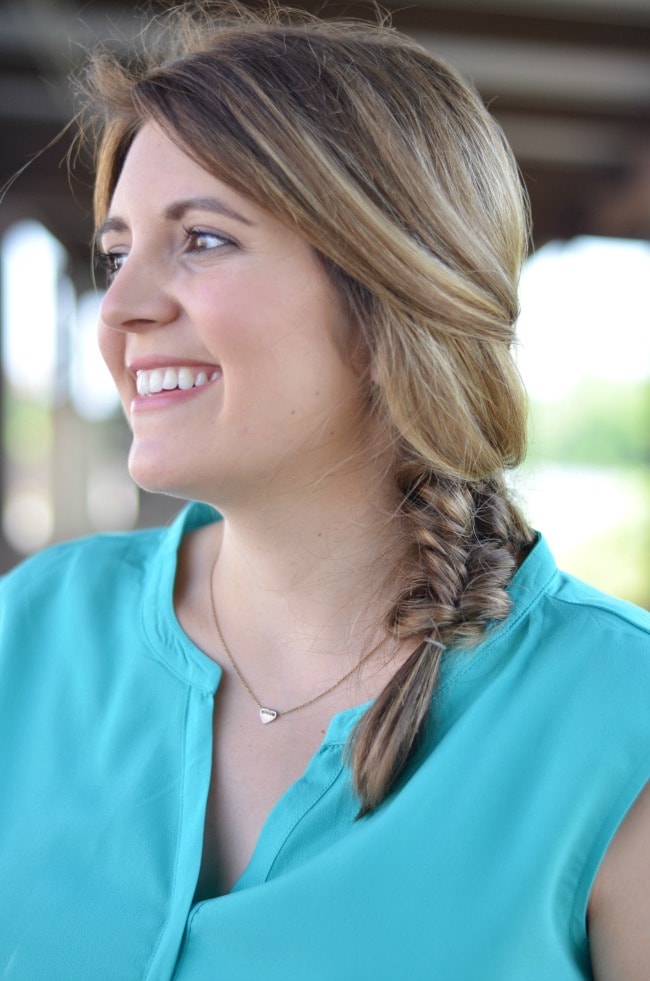 You just can't beat the classic braid. Sweep your hair to the side to keep it casual, laid-back, and off your neck. You can go with the classic braid or try a fishtail! Want a great tip for fattening up your braid? Check out Danielle's tutorial (plus a bonus double-braid)!
5. Folded Braid Updo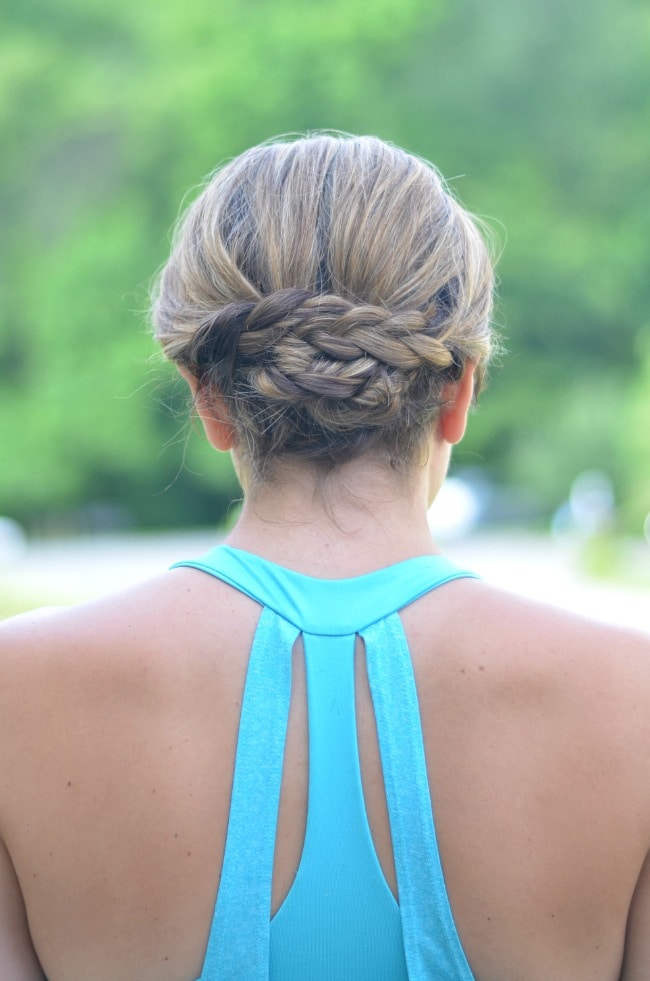 This look is so cute, and much quicker than it looks. Depending on the length of your hair, you may have to increase the number of braids. (For longer hair, just braid pigtails. For shorter hair, increase to up to four braids.) Then weave and pin for a fancy-looking 'do that only took five minutes to create!