I didn't know I was the kind of girl who liked pretty things.
I mean, of course I like pretty things, but I didn't know how much I craved them until recently when I finally began enjoying Instagram.
I'm always a little late to the party. I like to stay a step or four behind most current trends. It gives me a vintage flair – at least that's what I like to think.
So while Instagram has been around for some time, and just about everyone in the world has been enjoying it for that time, I always found it to be a nuisance. One more social media account for me to upkeep?
*sigh*
But with a contentious political season looming over us like a bad storm, I've found Facebook to be somewhat tiresome, and upon the encouragement of a few friends, I've made more of an effort to enjoy Instagram.
ALL THE PRETTY THINGS!!!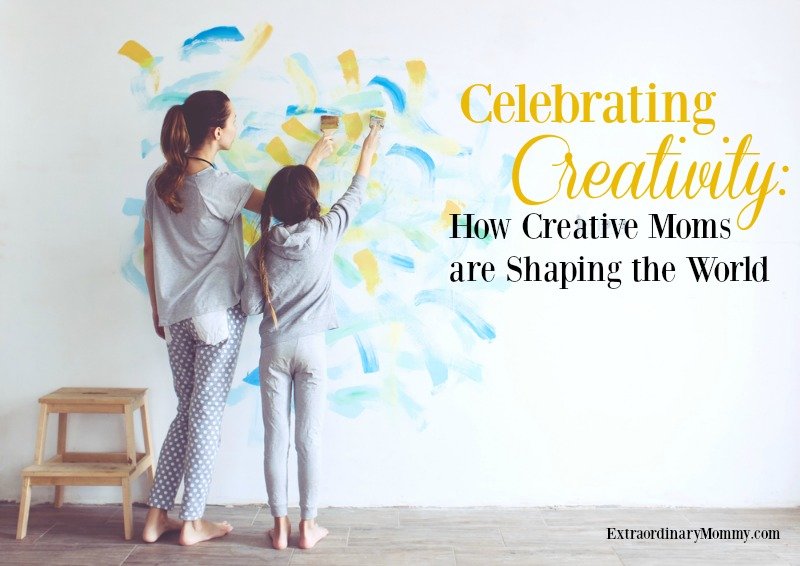 I'm constantly amazed at the creativity that people possess. Instagram is like a vortex for creative thinkers and livers to bring their God-given design to the world, and the results are stunning.
A simple snapshot of the seemingly mundane moments in a day turn into artistic expression. And while this art is spilling over from everyone young and old, male and female, married and unmarried, it is the photos of artistic mothers that have me most captivated.
Maybe it's because I'm a mother myself, and I understand the harried nature of our busy days, but I'm always astounded by the breathtaking photos of these creative women with children by their sides.
Creative moms are changing the world.
From well-known moms like Joanna Gaines who has turned her love for home and family into a world renowned business, to the lesser known moms like Lee-Anne Haggot of Laughter Echos whose photos capture the whimsy and magic of childhood, women are changing the face of motherhood in really beautiful ways.
There are bakers who make us drool with their stunning kitchen creations, and writers who ignite our imaginations with photos of books. There are babies sleeping with puppies, and moms who love to encourage others to enjoy a well-coordinated outfit, and every manner of creativity one can imagine in between.
Make no mistake, creative mothers are making an impact.
I don't think that motherhood has changed all that much in the last several decades. There's always been a seemingly innate sense of creation among mothers. Perhaps that's knit into our fibers when we first hold our children in our arms. One can't help but marvel at the wonder of a child, and I believe it unlocks something in even the most analytical of mothers.
There's been a lot of talk over the last five years of the need for authenticity online. A perfect photo does not a perfect mother make, and of course this is true. But the beauty of motherhood is the ability to see art in the middle of chaos.
This is what creative mothers are sharing.
They're unlocking the magical moments of motherhood and sharing them with the world, and in turn we're reminded that this life really is something worth celebrating.
So to all you mothers who are snapping photos and sharing them online, I commend you. Thank you for sharing your quiet moments and your hectic moments. Thank you for sharing your art, in whatever shape or form it might take, so that those of us observing can be challenged and encouraged.
Today, let's celebrate the creativity of motherhood, and the artistry of those who are sharing it online.
This is the gift of online sharing, and I applaud it.
***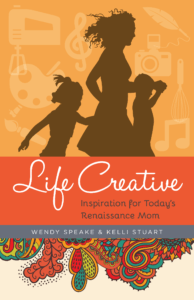 Speaking of celebrating creativity my second book of the year has just released. Co-authored with Wendy Speake, this is a book written to the creative mom who wonders what on earth God was thinking when He made her creative and then gave her children.
Visit our website for more information on the book. And stop by our Instagram feed to be inspired by creative moms who are sharing the beauty of the mundane with the world.