You know what I love?  The team at Got Milk and the National Milk Mustache Campaign simply will not choose 'just anybody' to represent what is clearly such an iconic brand.  And never was that more clear to me than as I listened to a certain Country Music superstar talk about the role milk has always played in her life. Fitting, of course, that the reveal happened at CMA headquarters on the eve of the CMA Awards – what is certain to be a HUGE day and night for this star.
As part of The Breakfast Project – a campaign encouraging families to revamp the way they look at breakfast, head back to the table, celebrate the meal together and include milk – this reigning Female Vocalist of the Year was giddy as she pulled the black curtain away to reveal the ad for the very first time to the public.
This video is a 'mini-version' of the time I spent at CMA headquarters. My sweet husband acted as both photographer and videographer for me – snapping pictures and shooting video as I ran around. I was delighted to do a one-on-one interview with Miranda that was captured by another professional crew.  I cannot wait to share that video with you…
But in the mean time… these are a few highlights from the day.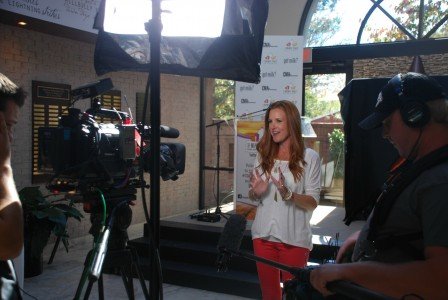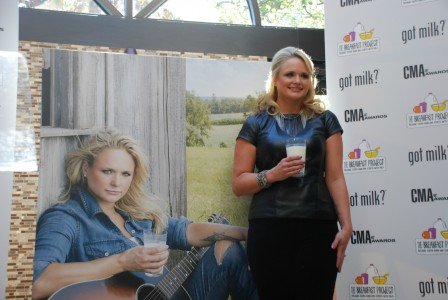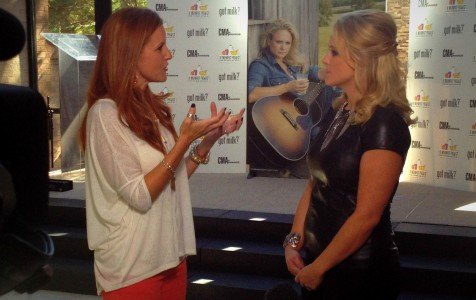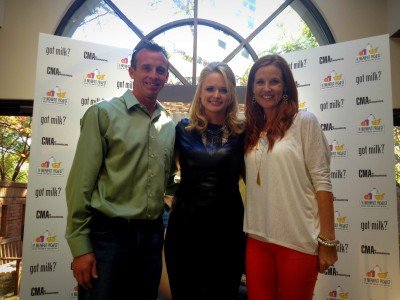 Have we talked about how much I love my job?  Not only do I have the luxury of writing about the things I love, sharing stories about what fits well with my family (like milk), but the opportunity to spend time with an artist I admire, like Miranda Lambert, is truly a treasure.  I adore interviewing and storytelling – and today has given me an opportunity to do both.
I'm grateful.
Thank you to 'Got Milk', The National Milk Mustache Campaign, The Breakfast Project, and of course, Miranda Lambert for allowing me to work with them on this.  As always, all opinions shared are my own.