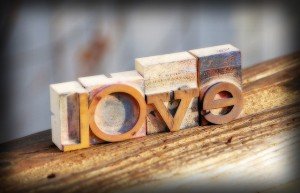 Dear All of You who Read "You Want Honest? I'll Give you Honest….",
Thank you.
You kept me from drowning. Figuratively, of course…..not literally.
Thank you for telling me you understood what it is like to feel as though you can't get it all done. You helped me stand up and knock a few things off my list.
And be ok with the things I couldn't get done.
Your understanding made it possible for me to breathe.
Thank you for telling me you smiled and nodded as you read.  It made it possible for me to smile and nod, instead of cry and nap.
Thank you for telling me it was ok to cry and nap.  Because your permission made it possible to ignore the urge.
Thank you for saying, 'thank YOU, Danielle, for writing this…" because you allowed me to bust some myth that existed that there is ANYONE, ANYWHERE that has it ALL together.  People, I don't.  You don't.  She doesn't.
Thank you for being kind while I was vulnerable….  you could have told me to 'suck it up', but instead you reminded me why I adore this space….because, generally, we pick up, not tear down.
We look for the good.
Thank you for forgiving my weakness, accepting my nervous parenting, my paralization instead of progress.
And finally, thank you, THANK YOU, for being the amazing, beautiful, understanding people you are… the kind to say, 'THANK YOU' to me when I didn't DO ANYTHING but cry on your virtual shoulders….
You lifted me up.  You made THIS week possible.  I leave for the book tour this week….(will I get to see some of you??) on Thursday, actually…and because of you?  I'm ok with that.
So… fist bump… air kiss… big squeeze…bear hug… whatever you want… that's how I feel about you.
Photo Credit: Flickr: Jennifer Donley
P.S.  What I should really do for each of you…. is print a copy of this 'letter to show I care' that I found today via by friend Phil Gerbyshak