This month we are talking All Things Holidays. We are sharing our favorite Holiday related posts – starting with one of our favorite gift ideas – Hot Cocoa in a Jar.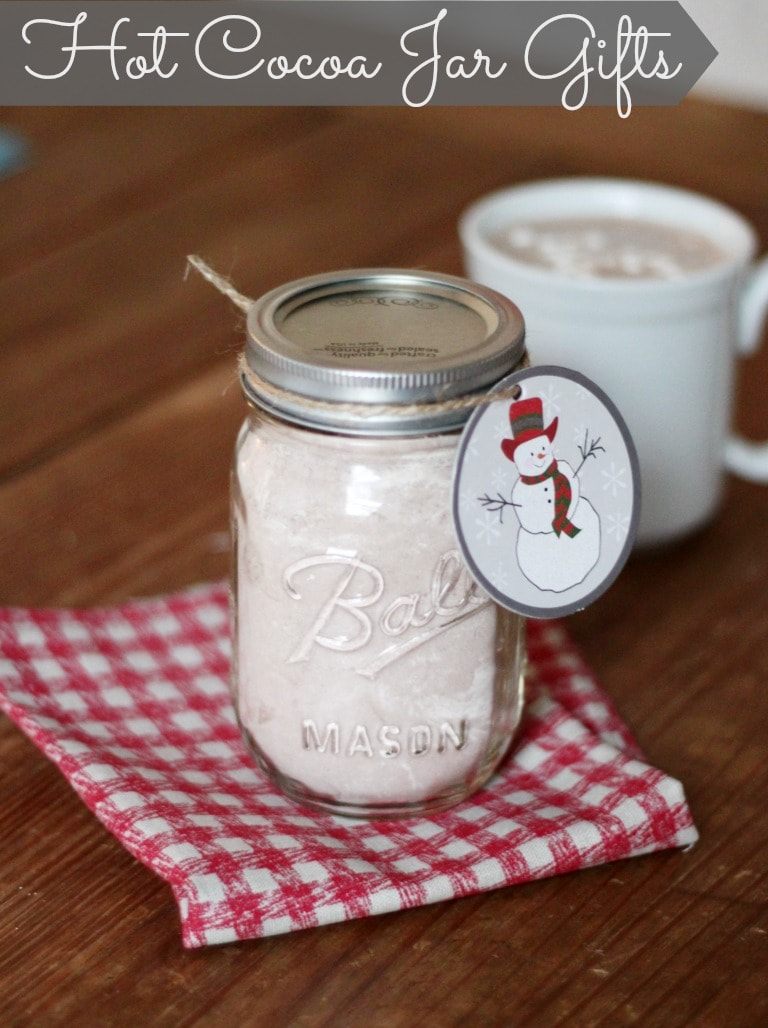 OH yes! This is a fun project that you can do with your kids. It can be gifted to neighbors, teachers, grandma and grandpa and friends.  So much fun and it doesn't cost much.  The good thing about this recipe is that you can personalize it to your taste with different flavors of cocoa by using different flavored coffee creamers. Today I used Peppermint Mocha – yum!  I love peppermint and chocolate in the Winter.  They just go together.
Here's my simple recipe for making this delicious chocolaty treat.
1. Gather your ingredients: Baking chocolate, powdered milk, confectioners sugar, flavored (or plain) coffee creamer and mini marshmallows.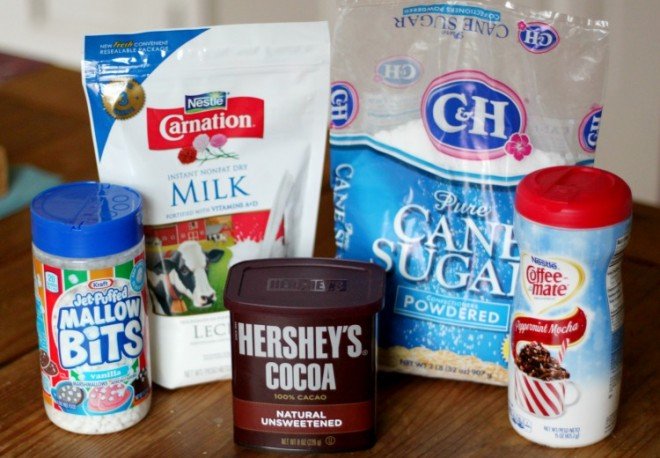 2.  Add 1 cup of powdered milk, 1 cup of confectioners sugar, 1/2 cup of cocoa and 1/2 cup of coffee creamer to a bowl. Mix well. Next, throw in 1/2 a cup of mini marshmallows and stir.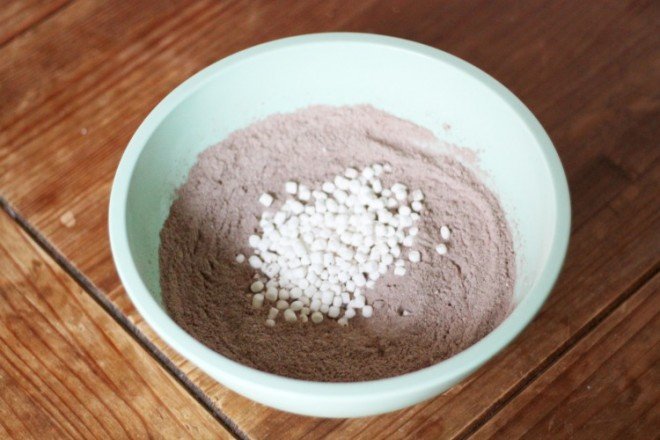 3.  Add the mixture to various Mason Jars.  I like all kinds of sizes for this – pints for a friend and quarts for a family. It's completely up to you. This recipe will make about 2 quart jars and you can just double or triple the recipe to make a bigger batch.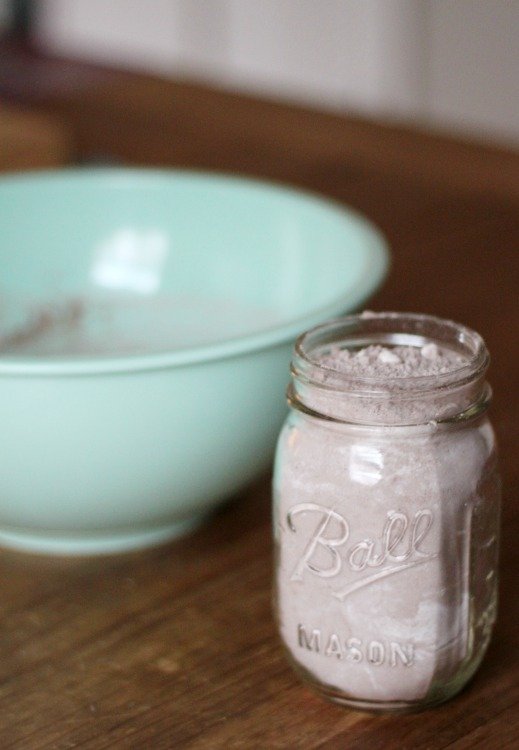 4.  Decorate your jar with a pretty label, fabric or twine and add directions for use – Add enough cocoa mix for about 1/4 of your cup – fill with hot water or milk (I like it with milk) and stir well.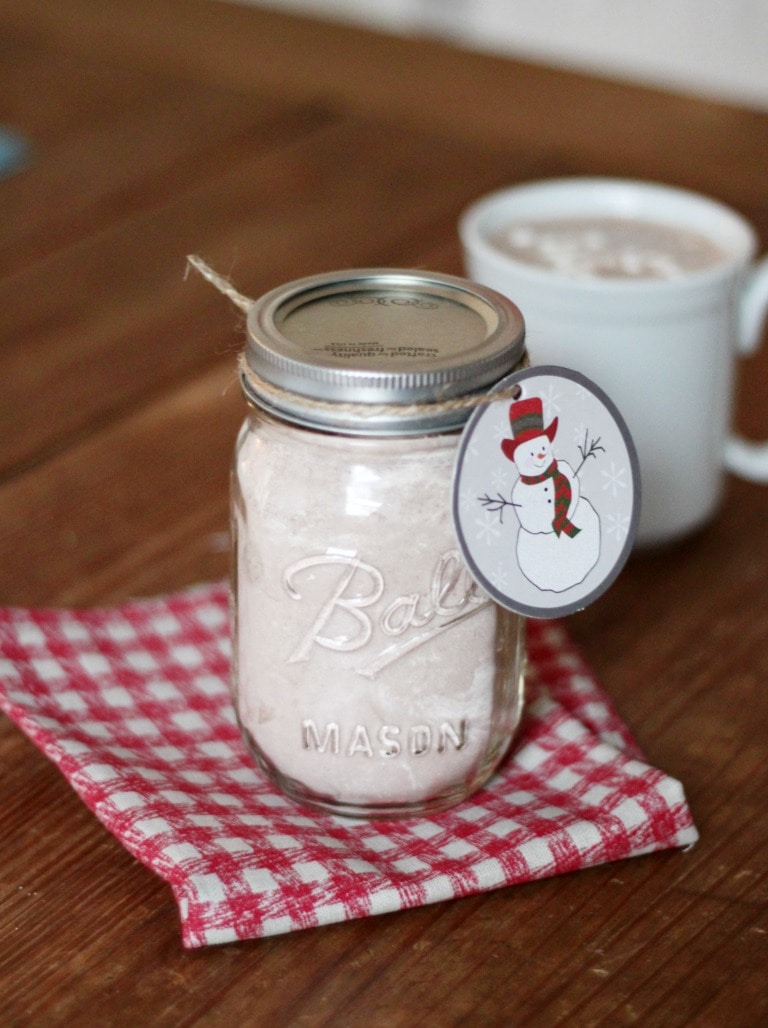 That's it!  It doesn't get much easier than this. The perfect gift to make with your kids and give as gifts. Everyone loves a hot cup of cocoa during holidays so you're sure to impress.
And don't forget to check out another favorite – an adorable DIY Keepsake Ornament for your tree!