Ok, I admit it, we love Chocolate Krave Cereal.
It is not unusual for a box of it to disappear from our home in less than two days. That's fair, I guess, when you consider that my husband and my daughter have both been known to go back for seconds AND to have it for dessert AND breakfast. In fact…as we roamed the grocery store aisles just yesterday, I asked my small girl if there was anything she needed…and she said, 'Yes, Mommy…just one thing, Chocolate Krave. I only have one bowl left'. Admittedly, I'm impressed, not only that she had an answer to my question, but that the child who forgets to put her shoes and her backpack away each day knew EXACTLY how much cereal was left in the box AND knew enough to plan for the moment when she just might run out.
Krave has power as a double-duty cereal in our home, so I decided to see if I could give it yet another role: Milk Shake.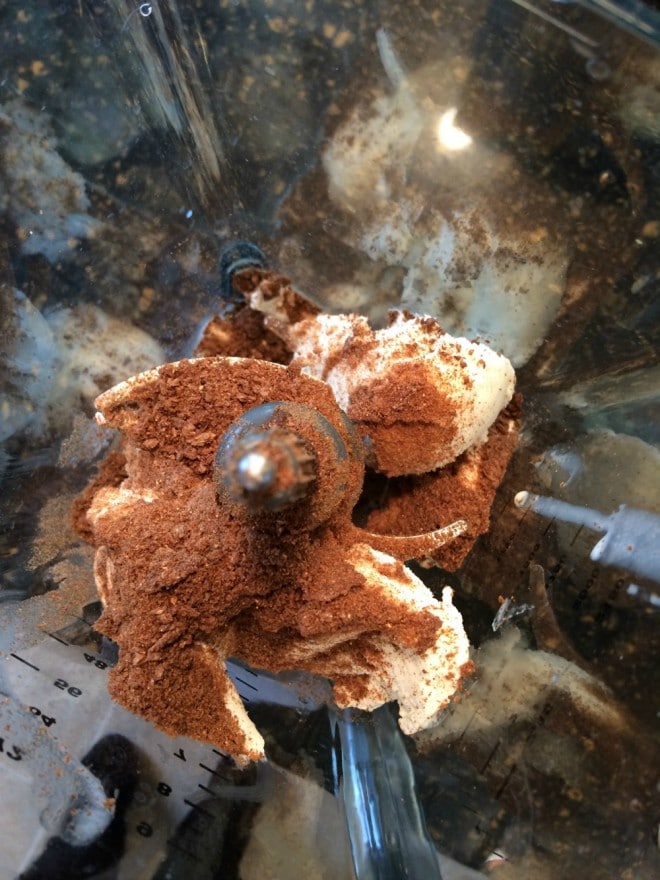 In case you're wondering? Success.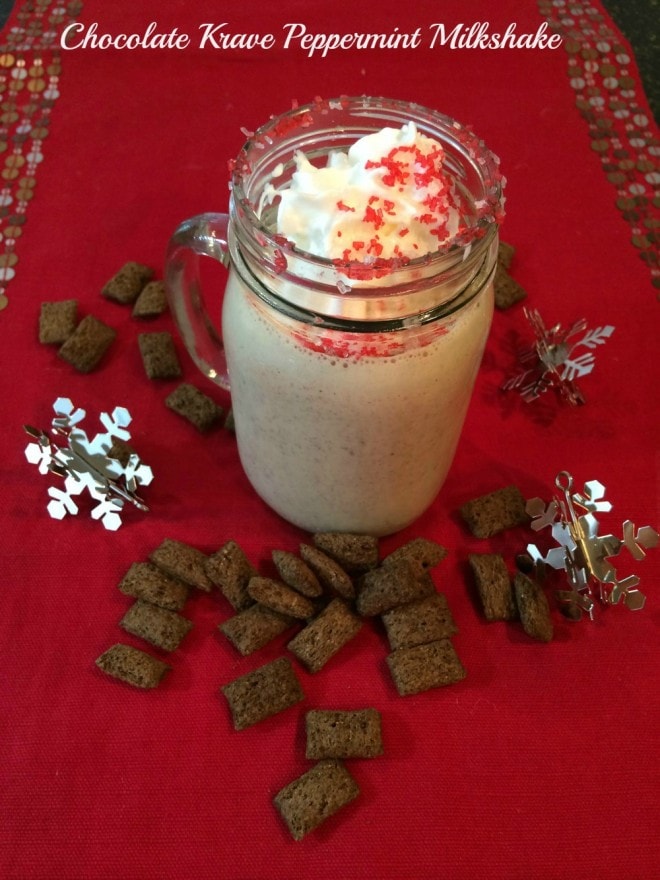 Here's how simple it is to make:
Ingredients:
1 Cup Chocolate Krave Cereal – Crushed
2 Cups Vanilla Ice Cream
½ Cup Milk (of your choice)
Whipped Cream (Optional)
Peppermint Garnish (Optional)
Directions: Crush the cup of Krave in a plastic bag using a rolling pin. Blend ice cream, milk and crushed Krave in a blender until smooth. Top with Whipped Cream if you so choose – we do. For the peppermint rim, wet the edge of the glass and touch it in to the peppermint sprinkles.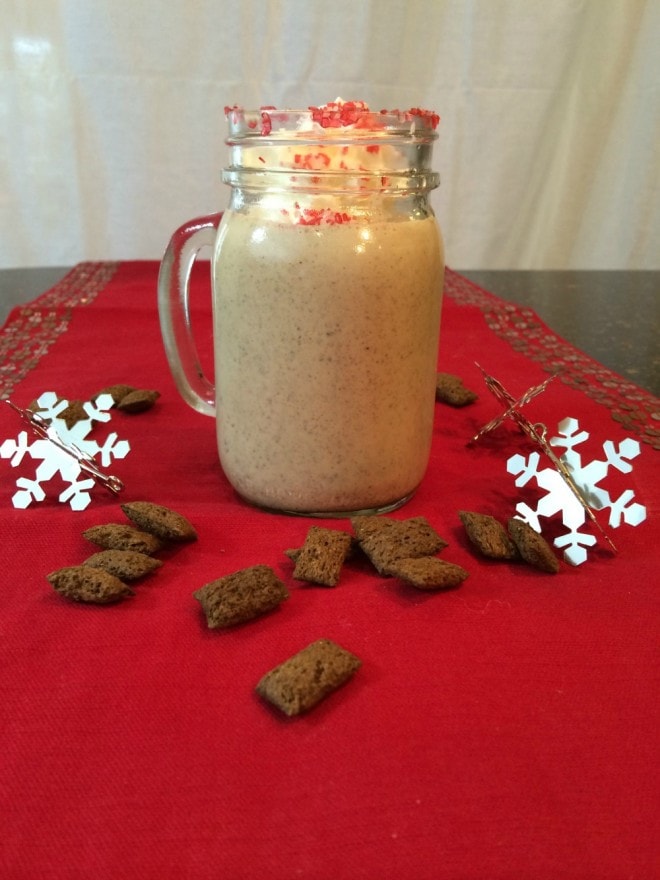 Enjoy.
In our home – this is a not only a special treat around the holidays but we've decided there's a big guy in a red suit who will be visiting soon who just might be in need of an extra treat.  The small people are excited to leave their new favorite for Santa with some extra special cookies we'll be sharing soon. (Assuming Daddy doesn't sneak down and steal it after the kids go to sleep!)
Disclosure: I have been a long time partner of Kellogg's and am always excited to share new recipes, ideas and suggestions with you – ways to include cereal and milk in your world. As always, all thoughts and ideas are mine and mine alone.