I swear, my sweet tooth is always in overdrive this time of year. I am surrounded by the most amazing cakes, cookies and treats.
I love it. I do.
It isn't unusual for me to indulge as we hop from one party to the next, from one holiday celebration to another. But sometimes it feels as though I'm gaining a pound or two every single time I so much as walk by the holiday desserts.
So, to allow us to bake our holiday hearts out, to spoil the people we love with sweet goodness and STILL manage to keep the calories on the lower side, I have a collection of healthier holiday desserts you will want to put on your list. (You guys!!! Paleo Peppermint Bark! Skinny Oreo Cheesecake!)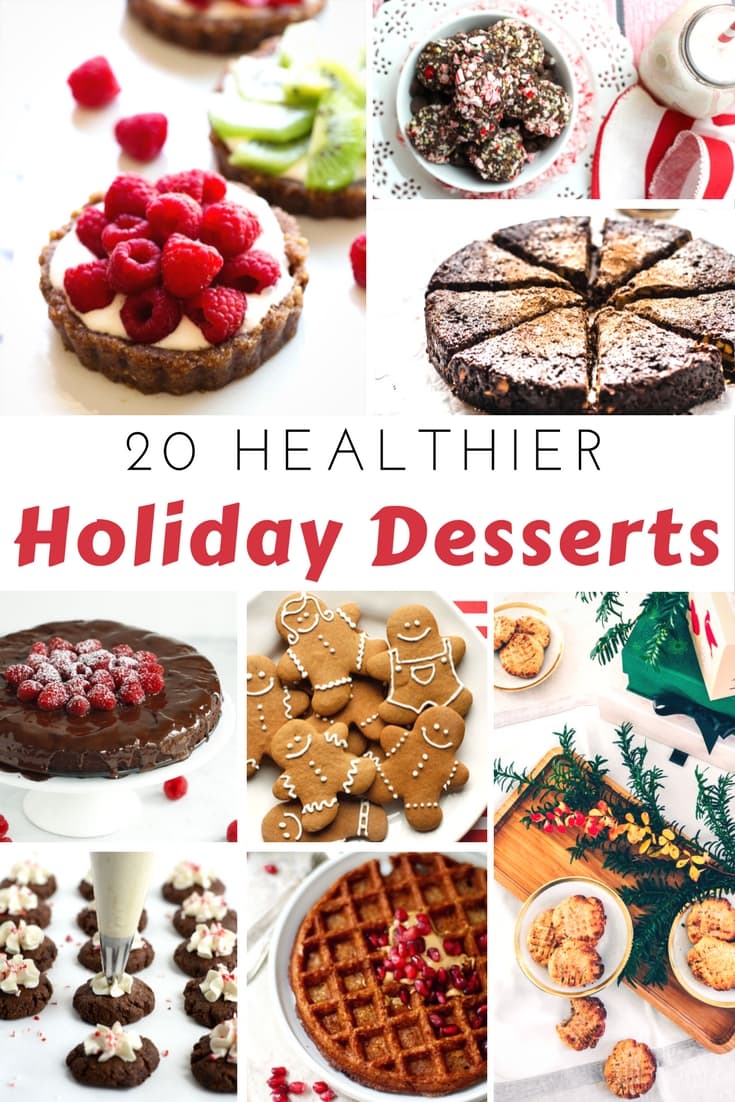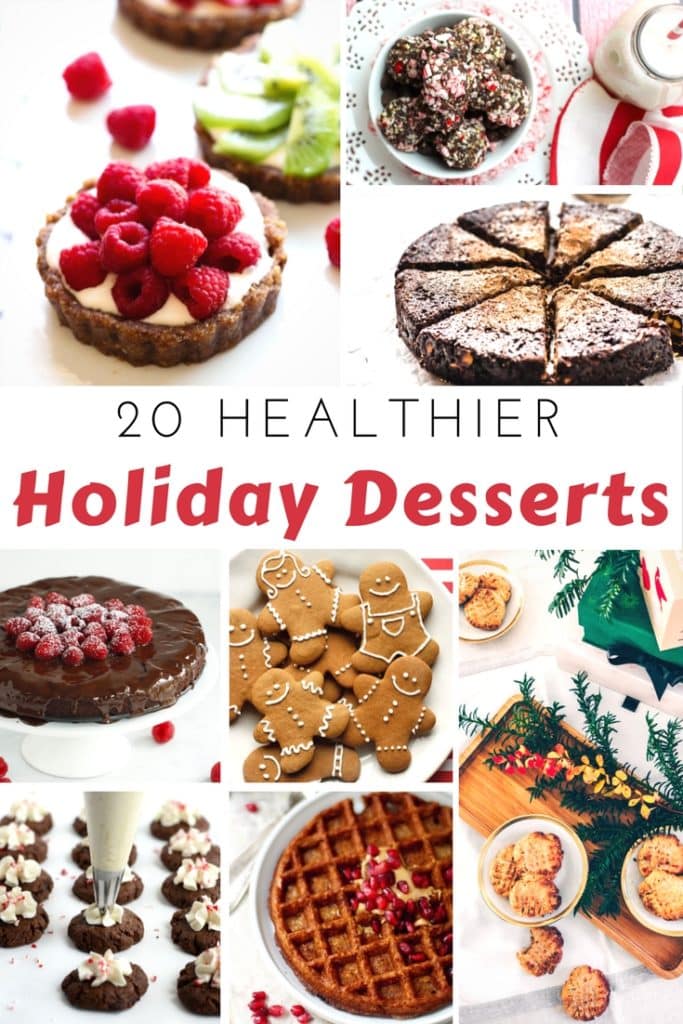 Healthy Holiday Desserts
In the perfectly amazing, but not low-calorie category, be sure to check out this caramel apple salad and these maple glazed twice baked sweet potatoes. Your family will beg you to bring them again.