Let's keep talking easy DIY gifts for the Holiday Season. Last week we shared the easiest Hot Cocoa in a jar to give to friends and family and today we are back to share an equally easy gift – DIY Photo Keepsake Ornament.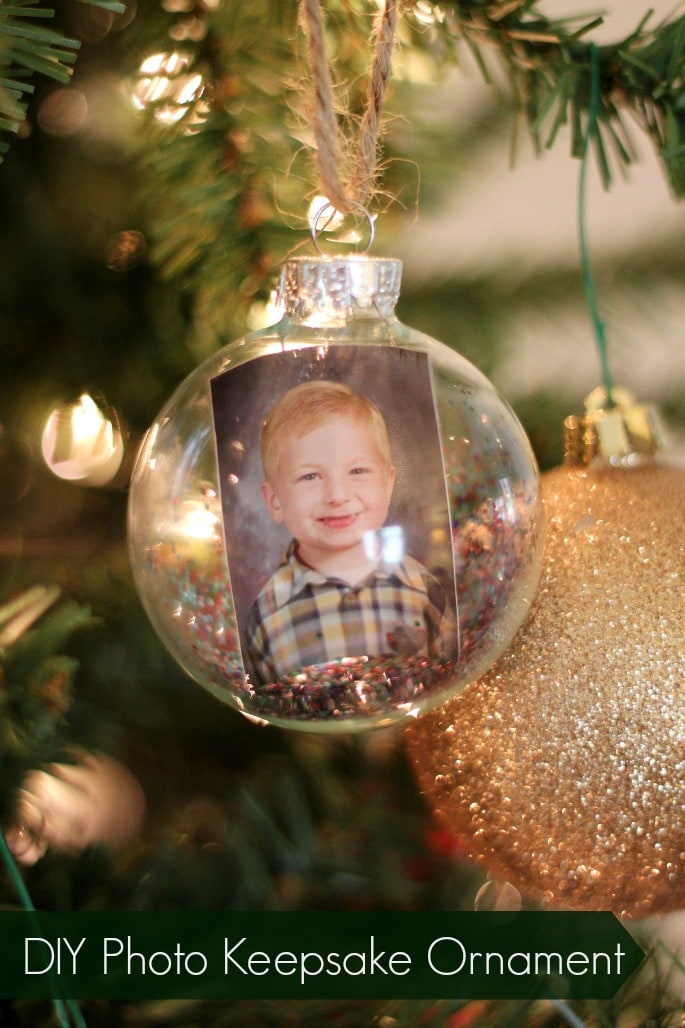 This ornament is quite easy and the perfect gift for grandparents or as a keepsake for yourself!  Here's what you need to make this adorable ornament: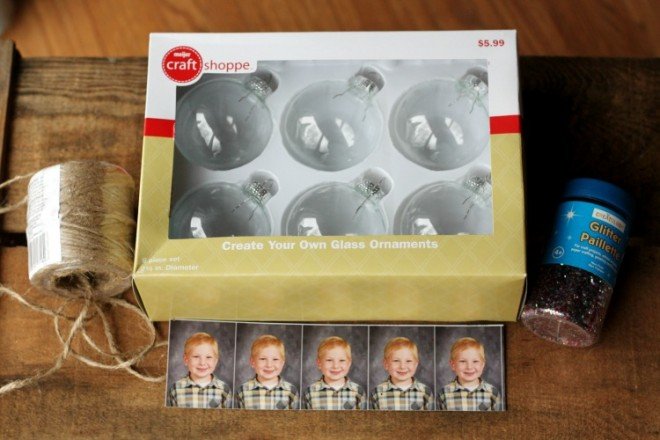 1 Box of clear glass or plastic ornaments.
photo of your child
glitter
twine or ribbon
There's only 3 steps that anyone can do!  Grab your kids and do this together for a fun crafty evening.
1.  Add a small amount of glitter to the inside of your ornament.  Just a shake is perfect.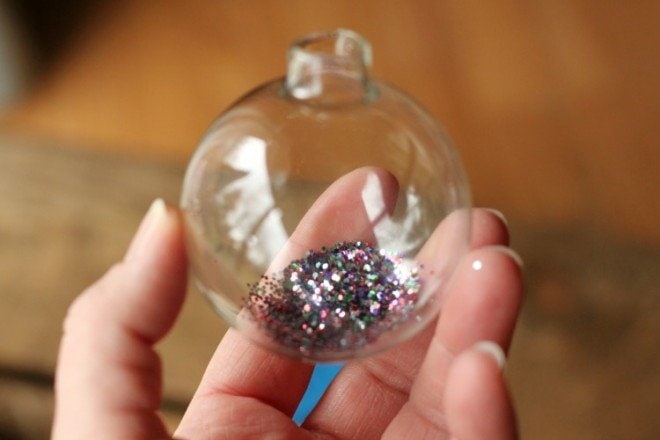 2.  Carefully roll your photo up facing inward and place inside ornament.  You can take a pencil or something skinny and straighten out the photo to where you'd like it to be.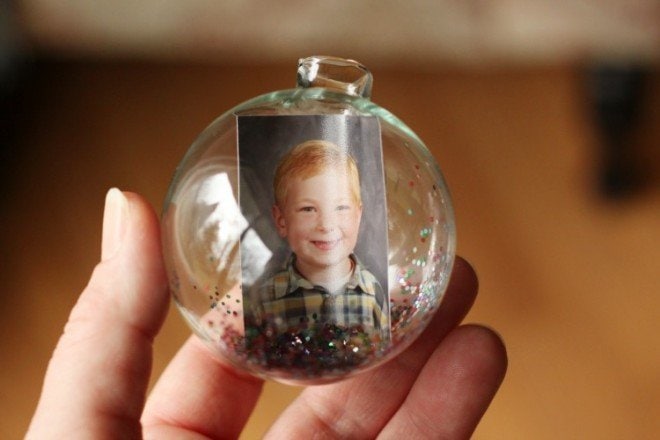 3.  Close up the ornament and tie either ribbon or twine on the ornament hook to be able to hang it up.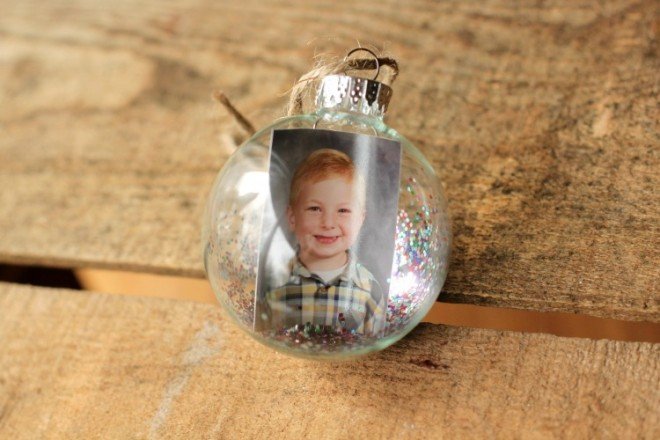 That's it.  Do one for each of your children or even of your whole family as a gift for someone special.  Wrap in a pretty box or tissue paper and you have a wonderful Keepsake ornament.