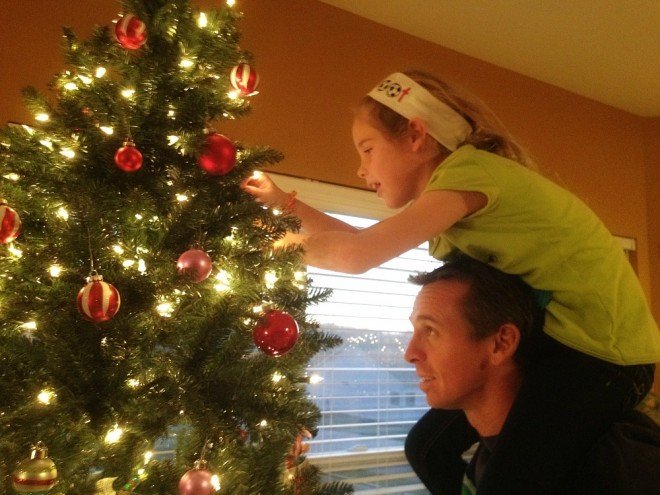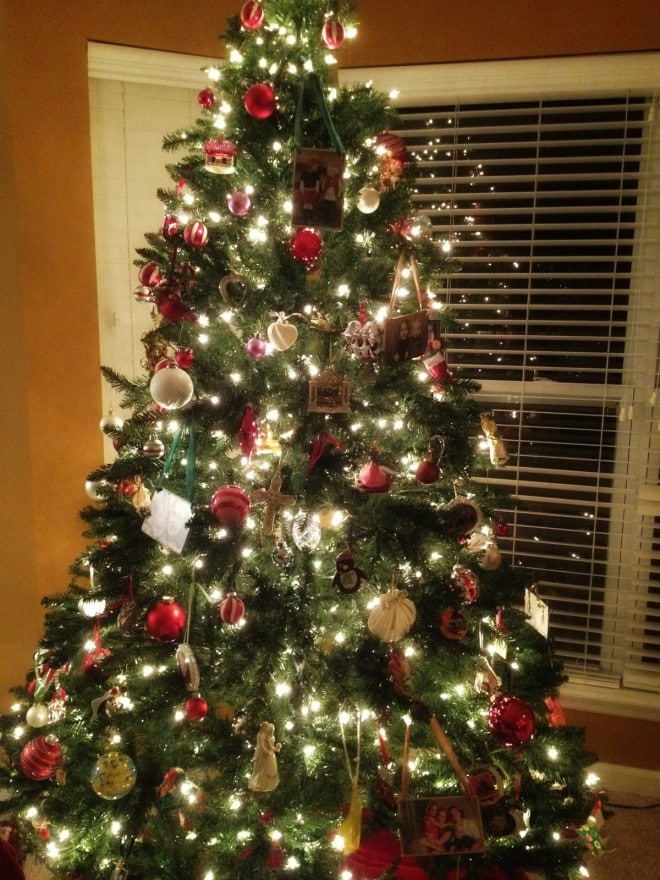 Each ornament on the tree has significance for us. There are photos of my small people from the time they were born.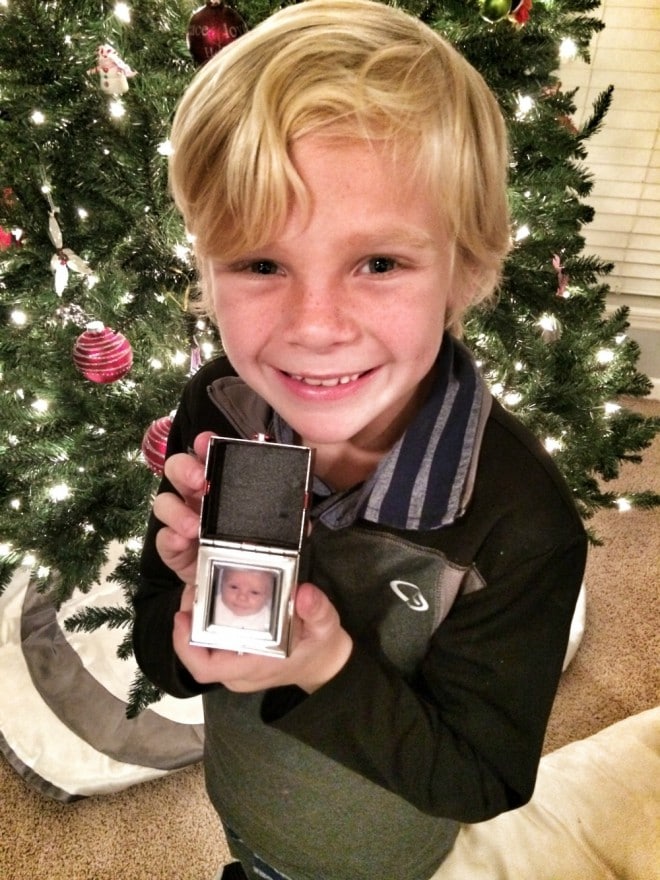 Some marking their first year of birth (by far, Cooper's favorite is his very first.), our first year of marriage and our first home.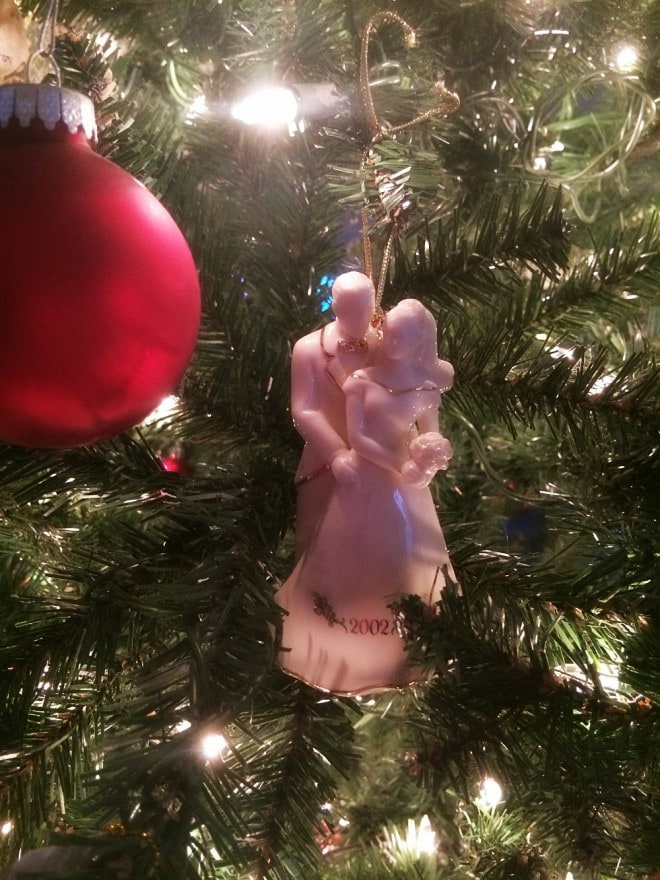 We purchase an ornament for every city we visit and every major life event including attending the 2010 Olympic Games.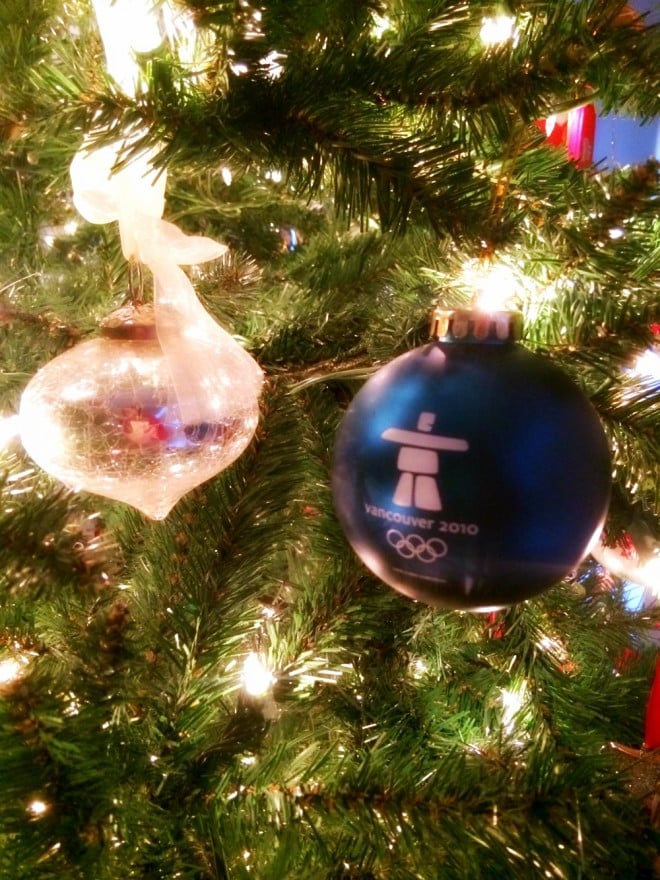 Easily one of my favorites is this one below. It may not look like much, but it was made for me by my now 101 year old grandmother shortly before Alzheimer's claimed her mind.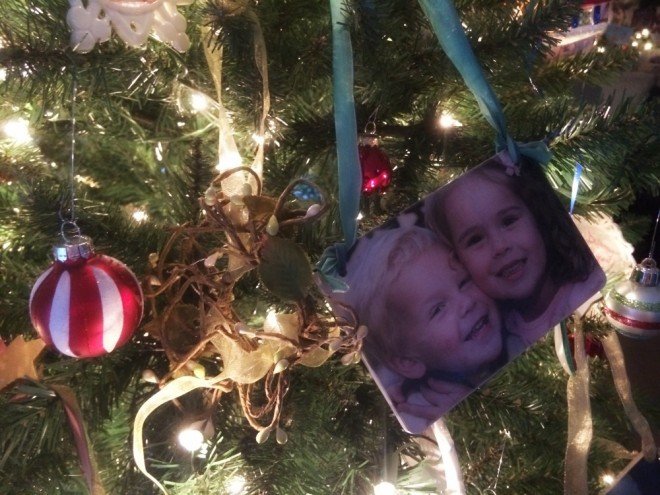 A new tradition for us as a family this year is dedicating one full day to local Christmas celebrations – just the four of us. That may be standard for many families, but for us finding a day that wasn't already usurped by kid's sporting events or holiday parties wasn't easy… it was, however,  glorious. The magic of holding my kids' hands while walking through holiday lights and seeing a real reindeer? I'll hang on to those memories forever.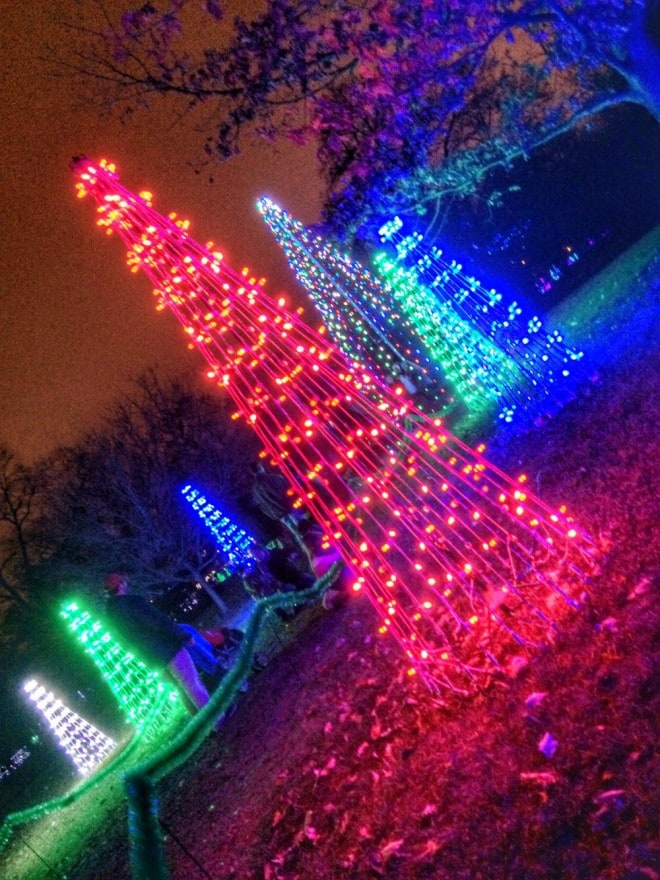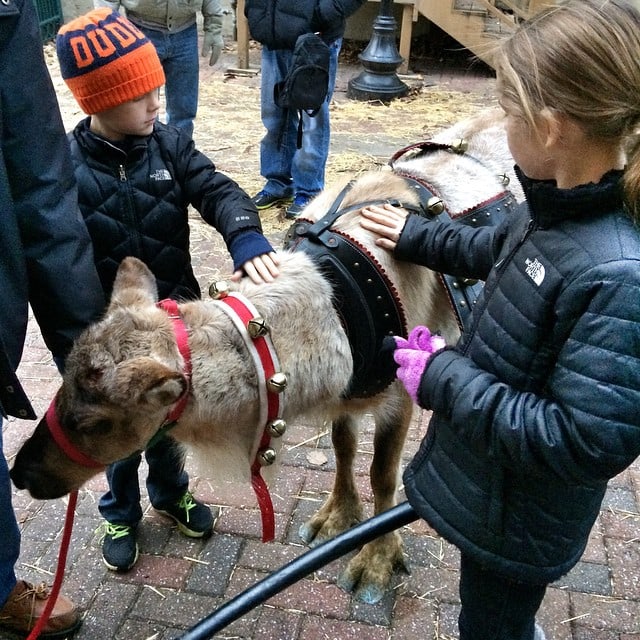 And finally – a tradition carried on from my childhood – the reading of 'Twas the Night Before Christmas on Christmas Eve. No matter how big they get….my small people still snuggle up next to their Daddy to listen as he reads….just as I did with my dad when I was little.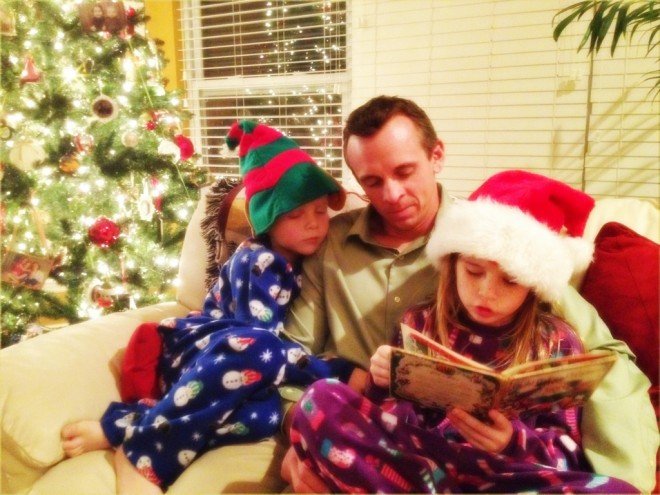 Amidst the crazy, the hustle, the bustle….it is these moments, these traditions that matter most in my family.
 TYLENOL® For What Matters Most™
What Matters Most is a question we often ask ourselves this time of year. For many of us family is a large and incredibly important part of that….clearly it is to me….and yet 'family' is celebrated and honored in so many beautiful and different ways. Because I love their message, I've partnered with the makers of TYLENOL® for the holidays this year who have decided to put a modern spin on Norman Rockwell's classic holiday painting FreedomFrom Want….showing that while we may not look exactly like this painting, we still have the same love in our hearts.
I'd love for you to join me in sharing What Matters Most to you and your family – you can pin the photo below to one of your Pinterest boards. The photo is of the Yee Hoshida family and they appear in the video you just watched above – part of the 'modern' version the Norman Rockwell photo and like you and I – celebrating our own versions of family, of tradition, of love and holidays.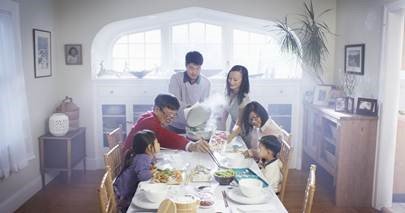 What matters most to you?
Disclosure: 
I have received information about the TYLENOL® For What Matters Most™ campaign from McNeil Consumer Healthcare Division of McNEIL-PPC, Inc., the makers of TYLENOL®. The opinions stated are my own. This is a sponsored post.