Let's talk about a fun, easy and cheap project to do with your kids while they're home enjoying the summer.
With the mild temperatures here in the Midwest lately, it's been great to spend so much time outside with the kiddos. We're riding bicycles, swinging on the swing set and doing lots of art projects outside. All of my kids – no matter the age – love to use sidewalk chalk but only until it gets down to about 1/4 of the normal size. So, we have lots of little pieces of chalk in our chalk bucket. It seems like such a waste, until we decided to turn all those little pieces into paint.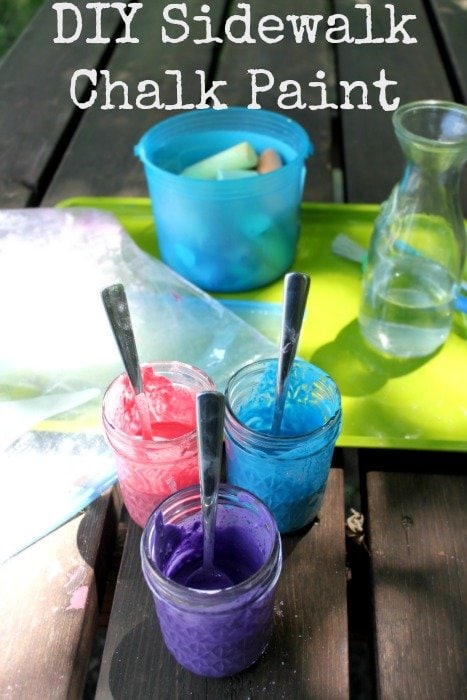 Mixing up your own batch of sidewalk chalk paint doesn't require lot of ingredients or time and it's super simple to make! Here's how!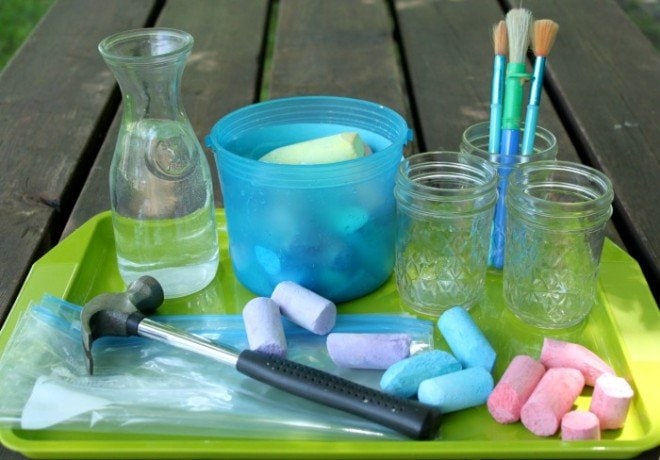 Take all of your broken sidewalk chalk pieces and divide them up into like colors. Once divided, take one color and place the chalk pieces into a ziploc bag and crush up really fine with a hammer. This is a perfect job for the kids!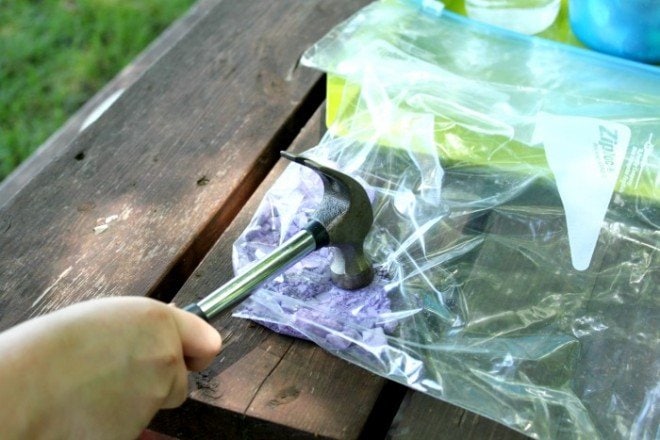 Once the chalk has turned into dust, place it in a cup or container.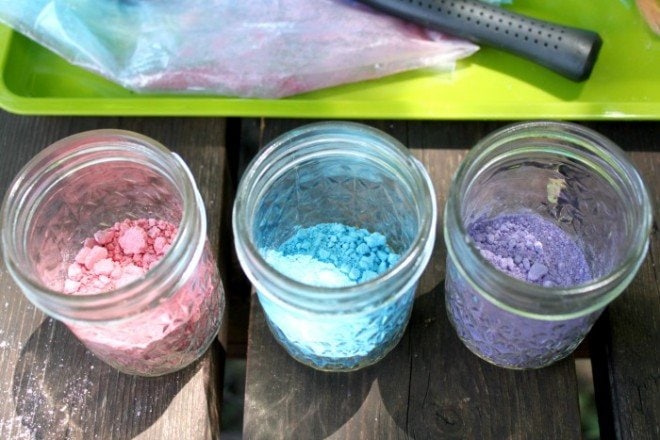 Add 1 teaspoon of water at a time until the chalk dust resembles a thicker paint. Depending on how much chalk dust you have in each container will depend on how much water to add. Don't add too much or it will be really watery. But, if you do – just crush up some more chalk and add it in. No worries!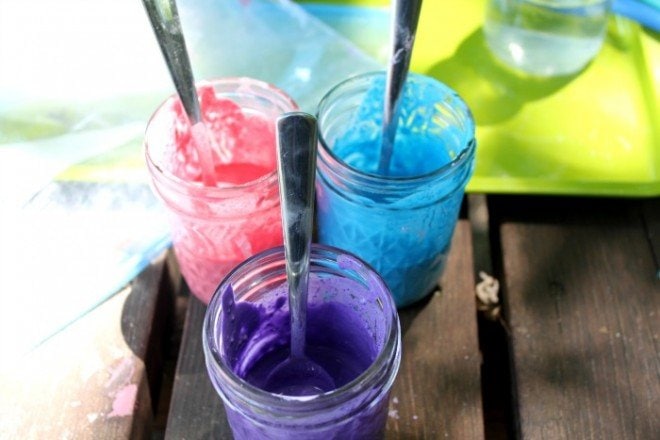 That's it! It's really that easy and doesn't require a trip to the store for special ingredients! Now you're ready to give your little ones a paint brush and let them go to town!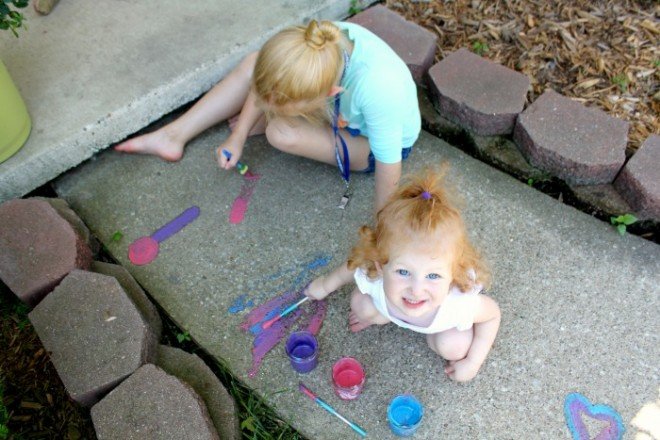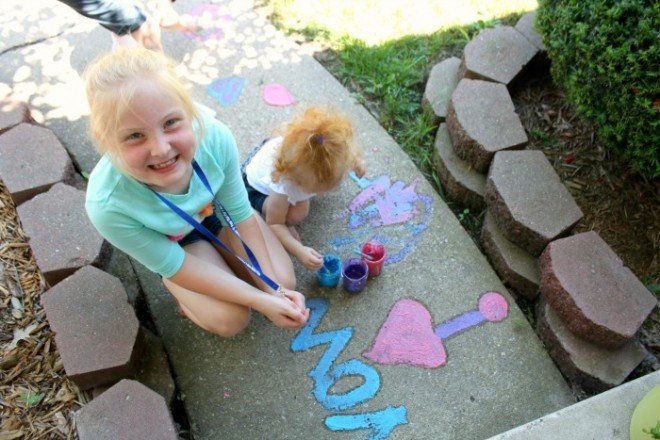 What's great is that this paint won't stain your clothes or skin. It washes right off with water and hoses off your concrete with ease! I love that this sidewalk chalk paint dries nice and bright and vivid AND it doesn't some off on your shoes or feet when you walk over it once it's dried, so I let the kids use it right out front on our sidewalks and driveway.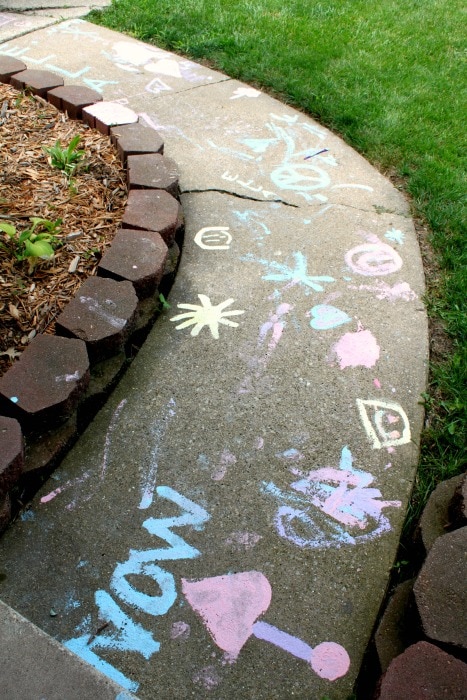 This simple DIY sidewalk chalk paint with only two ingredients is sure to keep the kids busy and having fun all summer long.