Are you one of those people who have been simply DYING for Fall to arrive? I realize it is a favorite for many of you (if I'm honest, I can't help but think that Winter is following to closely, but I digress). If I'm just focusing on the moment, I can see there just something about the colors, the crisp air, the warmth from a bowl of soup and chunky sweaters. I also love to decorate my home for the season. With some inexpensive items such as fall colored flowers, pumpkins and leaves, you can have a home that is beautiful and season ready.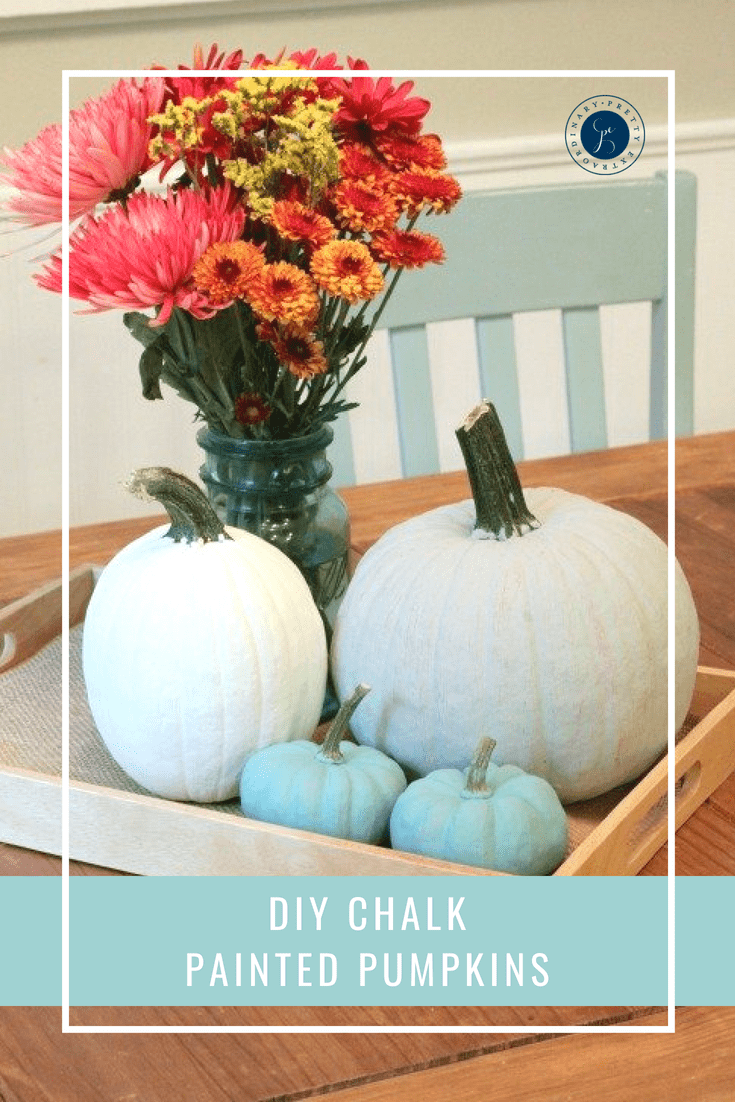 One of this season's trends is painted pumpkins. I've seen them at craft fairs and stores and I just love them. But, I don't love the prices. So, I decided to paint my own. Yes, these simple DIY Painted Pumpkins can be yours for close to nothing. Well, besides your pumpkins and paint cost. And if you're like me and have some paint on hand, you can do it for only the cost of your pumpkins.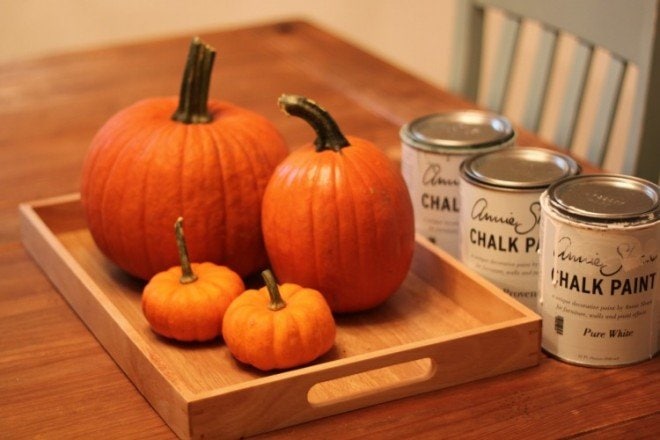 I'm partial to
Retique It Chalk Furniture Paint
, but if there is one you already love, absolutely stick with it. You can paint practically anything with ease and without prep, and the colors are gorgeous. Easy = a project I am all for! So, for these painted pumpkin, I picked a few of my favorite colors and got to work.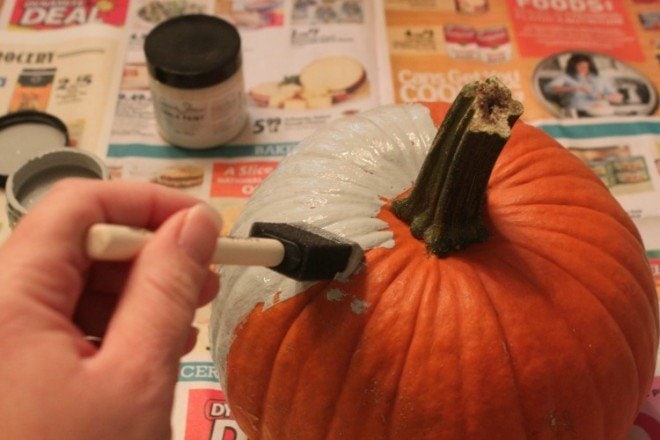 I used
Antique White
,
Dove Grey
, and
Robin's Egg
for my pumpkins. The colors coordinate with my kitchen. And since I knew I wanted these pumpkins as a centerpiece, it was a perfect choice. I used a cheap foam brush that you can get at any craft store and I just painted the chalk paint right on my pumpkins. I let it dry for about 20 minutes and applied a 2nd coat for a little more coverage. Perfect!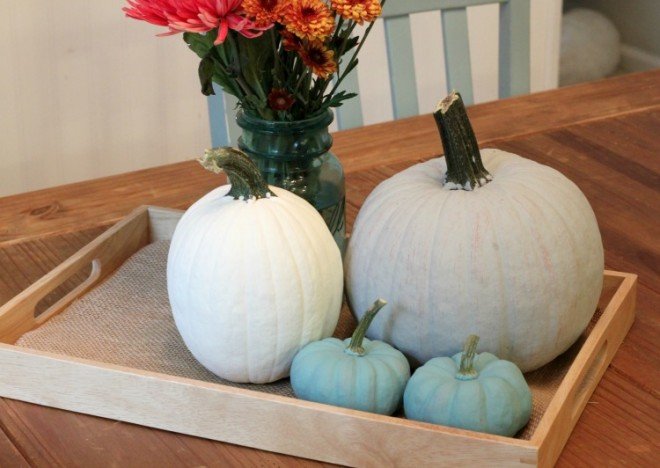 I know it's hard to believe – but that's it! Just paint on, let dry and display.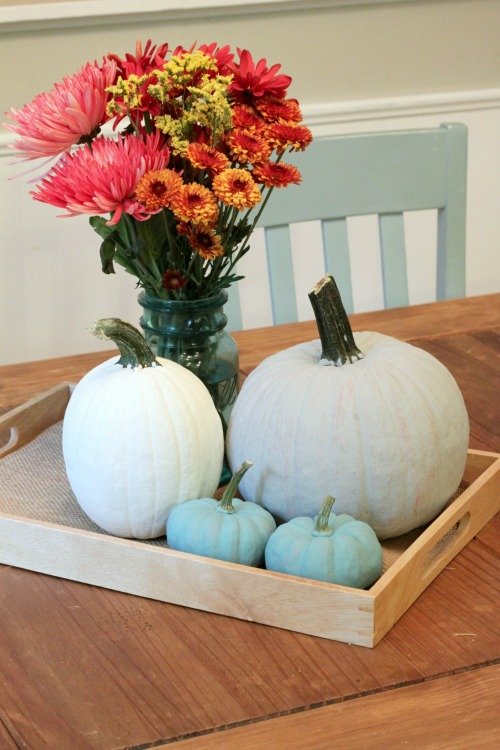 Use your pumpkins in a table centerpiece with flowers for a beautiful display. I have a tray in the middle of my table that I change out often for whatever strikes my mood. Or place them around the house for little pops of color and Fall fun. Wherever you decide to place them, they are sure to be a hit.
Because we know you love Fall around here, be sure to check out this favorite delicious soup recipe, some pumpkin desserts you will love, the best ways to decorate your home for the season, our Fall Capsule wardrobe for all the basics you need and of course, our favorites gathered on our Fall Pinterest board.