It's hard to believe that we're nearing the end of summer.  But, I'm not ready to hang up my beach towel and sandals just yet. Labor Day is right around the corner and that means picnics and cookouts galore.  I love a good old fashioned back yard cookout with friends, family, hotdogs and hamburgers.  It doesn't have to be fancy but it does have to be fun. If you know me…you know that I also love to decorate and dress things up a bit.  It just makes things more fun!  So, this month I'm sharing an easy Labor Day Picnic Centerpiece idea that you can do in just a little time before your family gathering.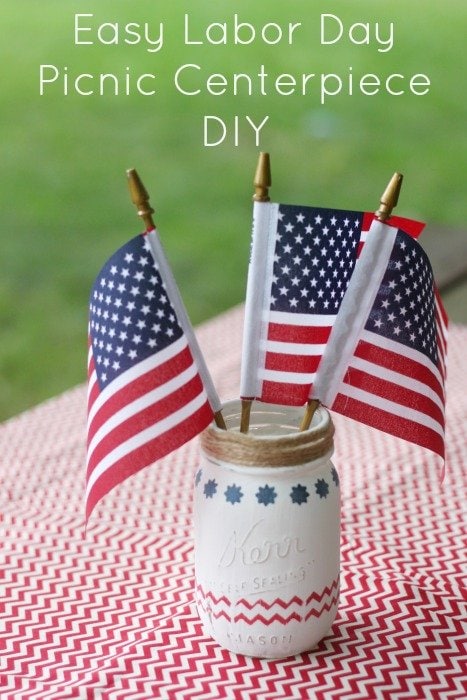 Mason jars are everywhere right now and I'm loving them!  I love new ones, old ones, blue and green ones.  I can't get enough!  I also can't get enough of
Annie Sloan Chalk Paint
!  That's a whole blog post in itself – so I'll just share how I brought the two together for this adorable centerpiece!
First you'll need to gather some supplies.  This really can be a creative project for you to come up with what you like – but I'll fill you in on how I made it my own!
You'll need:
Mason jars – any size you'd like.
Red and blue acrylic paint
White chalk paint
foam brushes
stencils in stars and stripes
table cloth or fabric of your choice
twine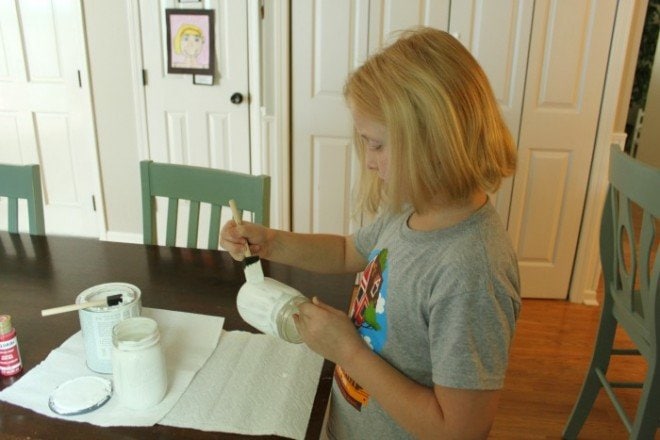 Enlist some help from your small people and have them paint the jars white with the chalk paint.  I love this stuff.  Really!  It goes on anything without any prep. I'm not kidding!  Just paint it right on.  It will stay put.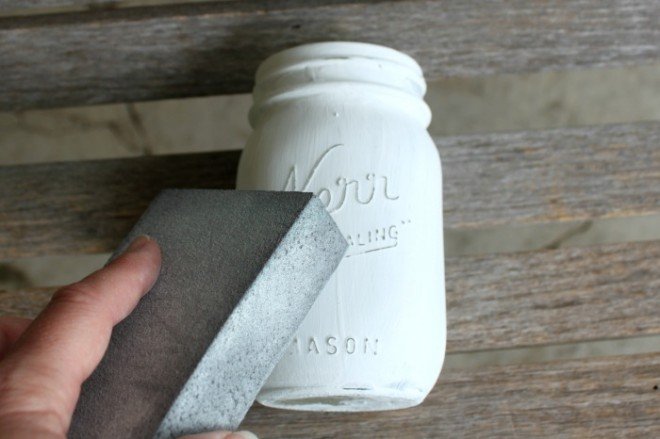 Next – take a fine grit sanding sponge or paper and sand the jar down to distress it – paying attention to the raised letters and edges.  This just helps to make it look aged and worn.  Love it!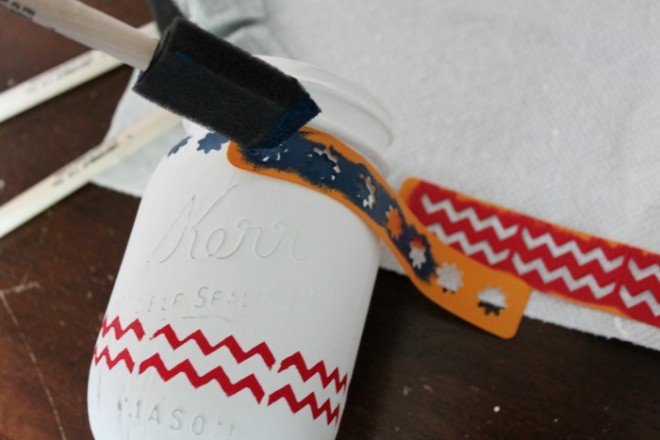 You can now add some stars and stripes if you'd like.  I used these cool stick on stencils from JoAnn's.  They were great AND they had a fun chevron pattern. You can't go wrong! Once it's on – remove the stencil while the paint is still wet.  It comes off easier and cleaner that way.  I then used my sanding block again and went over the stenciled area to age it a bit.  You could leave it nice and bright, too.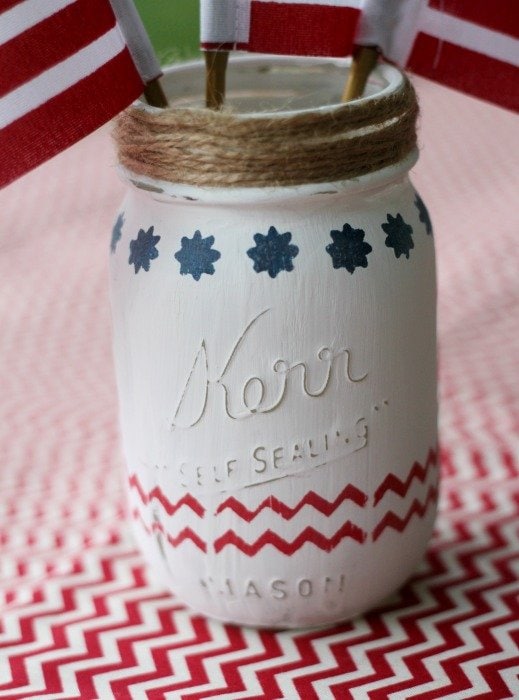 I then added some twine around the top of the jar for some more contrast.  I love it!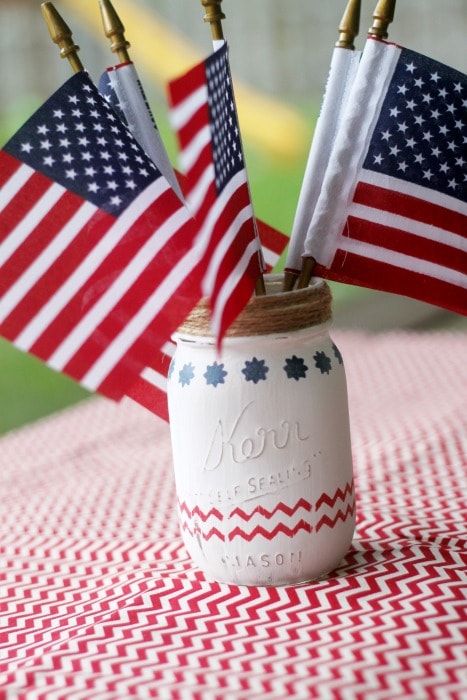 Add some flowers or flags with a fun patterned table cloth or piece of fabric and you're done! That's it!  How fun is this? It's adorable, costs close to nothing and it's a fun project to do with kids!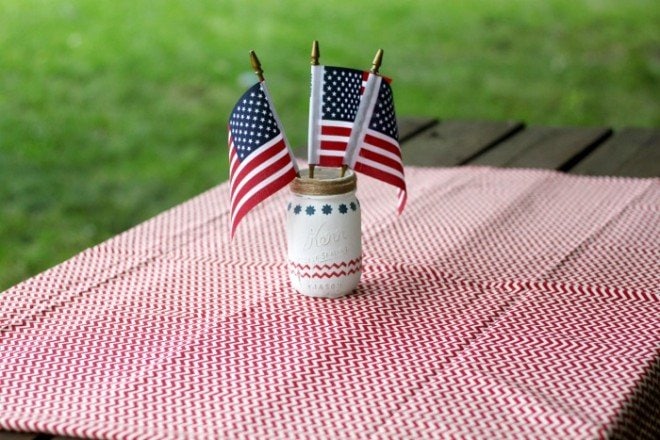 You'll be the talk of the town with your adorable centerpieces and everyone will be asking you to teach classes after you showcase this fun craft at your picnic!  Well, that may be going a little far. But, you will get compliments! So, enjoy the end of summer and get to painting.
I'll be back next month to share some back to school tips.  See you then!