As the weather is FINALLY thinking about warming up, I'm starting to realize my home decor could use a little refresh. Celebrating spring is something I've always looked forward to and this year I'm going to start by crafting a pretty spring pillow (or two)…..especially since we all have a little extra time on our hands at home. (You ARE staying home, right? Pretty please say you are!)
I have some gorgeous DIY spring pillows to show you today and hopefully, these amazing projects will give you the needed inspiration to make your own. You don't even need to have sewing skills since my selection includes plenty of easy, no-sew options that lead to gorgeous results with very little effort. (Trust me when I tell you – my sewing – and even DIY skills – are suspect.) If I can do it, YOU can do it.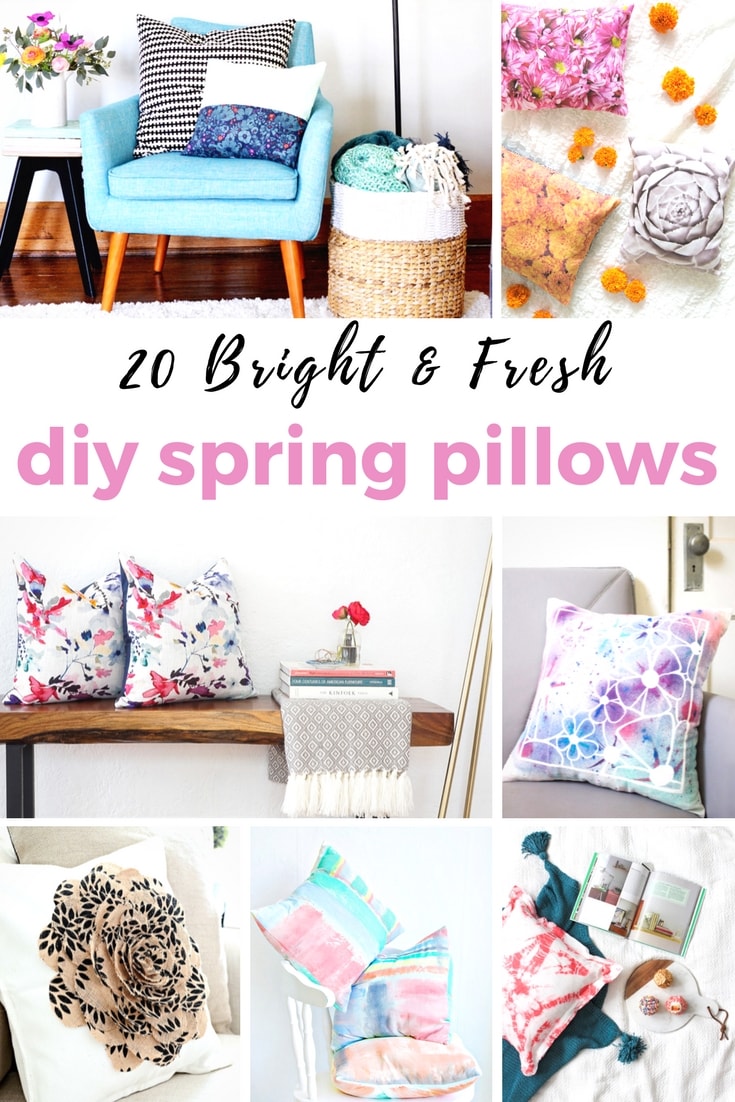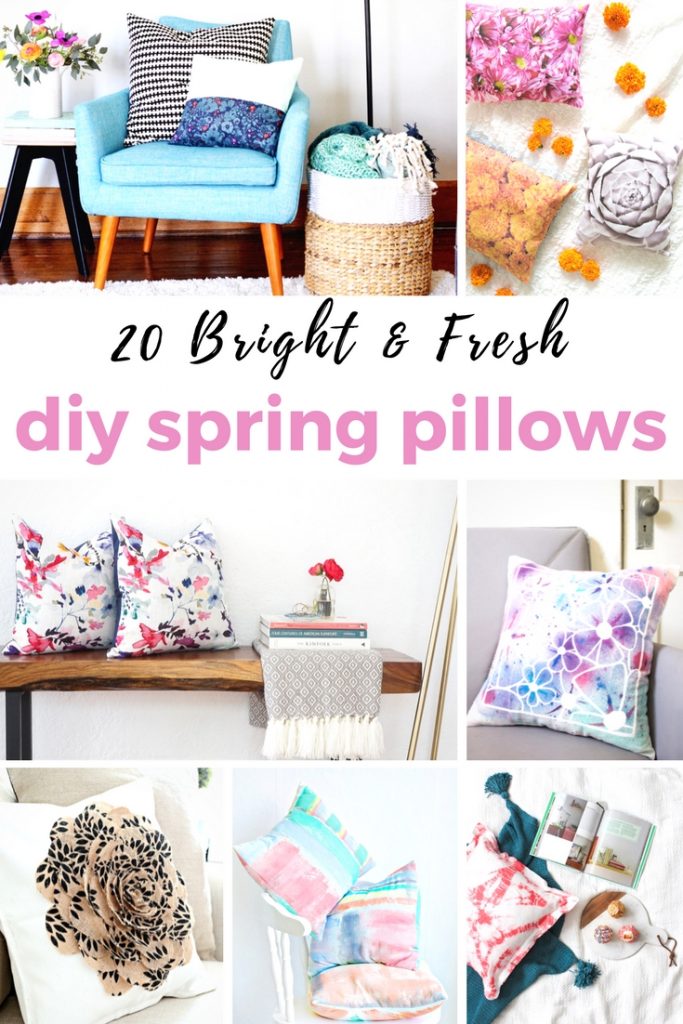 DIY Spring Pillows You Can Make
Have you ever made your own pillows and are you still using them?
Do you have a favorite? Better yet, do you think you can do it? For the longest time I was positive I couldn't, but these tutorials walked me through 🙂 My favorites include #4 and #6 – both require NO SEWING. And if you are thinking you need to declutter rather than create – we have that covered 🙂