How do you describe your 'diet'? I don't mean how you are trying to lose weight or monitor your eating, but rather your choice of being intentional about the foods you put in your body. It could be that you simply avoid one food group, or are fully committed to a particular lifestyle like gluten-fee, keto, paleo or vegan.
It is estimated that there has been a 600% increase in people identifying as vegans – or following a plant based diet – in the last three years. There was a time that being vegan made it more than a small challenge to eat out.
But not anymore.
Since finding great vegan food can be a challenge in any city, I thought it would be fun to explore the options in my own backyard.
In St. Louis, a city known for toasted raviolis and gooey butter cake, you might think that vegan choices would be few and far between. However, there are a surprising number of vegan restaurants in St. Louis! I've put together a selection of some of the best for you.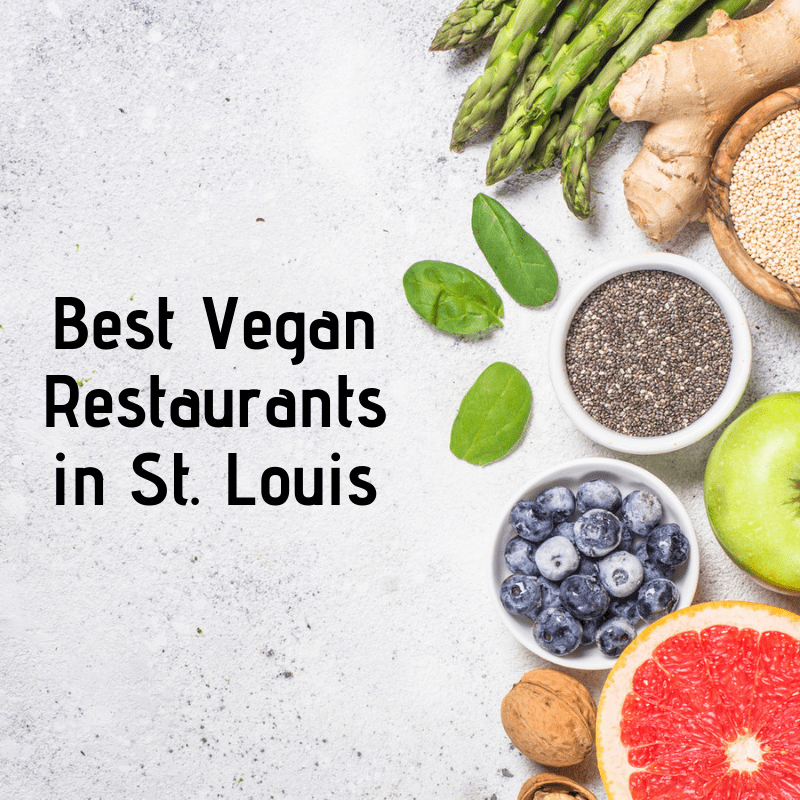 Best Vegan Restaurants in St. Louis
Lulu's Local Eatery – With an incredible 1600+ recommendations and 4.9 out of 5 stars on Facebook, Lulu's definitely ranks highly on this list of the best vegan options in St. Louis. Their menu offers a variety of starters, salads, and entrées, and includes gluten-free and nut-free choices (although they are not a gluten-free or nut-free site). They even have a kid's menu, something that can be hard to find in vegan restaurants. They also offer a selection of local beers, kombucha, and vegan baked goods. The Ping-Pong Bar upstairs offers a bit of fun for your day, and cocktails after 5 pm. It's one of the least expensive restaurants on the list.
Pura Vegan – Pura Vegan has a simple and straight-forward menu, but some of their favorites are great for those who miss some non-vegan food choices, including pizza bagels and cornbread. In addition to traditional café food such as waffles, macaroni and cheese (Mackincheese for this restaurant), and tacos, Pura Vegan has a juice and smoothie bar for quick refueling. Stop in for a yoga class and leave with a Popeye's Choice juice to get you ready for the rest of your day. Pura Vegan also has events starting in fall of 2019.
Fred and Ricky's – A must for breakfast lovers, Fred and Ricky's has a versatile menu with offerings such as pancakes, banana bread, and muffins. Entrees include pasta, enchiladas, and a mushroom stroganoff that will leave you wanting more. Don't forget dessert; Fred and Ricky's serves up cookies, pudding, and brownies. They have two locations, and their foods are available in several other establishments around St. Louis including some Schnuck's locations and the St. Louis Children's Hospital. It's a bit of a different model; everything is pre-made, so you take and heat. That makes it great for when you need to bring lunch to the office or want to include vegan options at a celebration.
Tree House Vegetarian Restaurant – With both vegetarian and vegan offerings, Tree House has plenty of food to please everyone in your party. All dinner items are prepared vegan; they also have brunch on Saturday and Sunday starting at 10 am. The donuts are not to be missed. The dinner menu includes mushroom-stuffed ravioli, jambalaya, and chicken fried seitan. They have an extensive bar, with happy hour from 5:30 until 6 pm. You can dine on their outdoor patio during the warmer months. You can easily make reservations from their website.
Pizza Head – Pizza Head is also vegetarian and vegan, offering vegan meats and a vegan pie/slices. Pizza Head offers delivery through Postmates. Their Facebook page is filled with recommendations, with 4.9 out of 5 stars. The restaurant is often busy, but clearly worth it.  Everyone raves about the vegan pepperoni pizza and they offer a small selection of domestic beers. It's a casual place, with punk posters on the walls, perfect for Friday night get-togethers. Outdoor seating is available.
Bombay Food Junkies – Bombay Food Junkies has got it all. This is an a la carte restaurant open Thursday through Sunday, with a food truck making appearances throughout town every day except Monday, and they cater. Be sure to sign up for their weekly newsletter to keep on top of their schedule, which can vary. They use no animal products and have dairy free cheesecake. Their restaurant menu items include Butter Chicken, wraps, and Samosas. Stop by the food truck for lunch of garlic naan and hummus or Vada Pav. The food is spicy (they offer mild to hot), but flavorful, and inspired by Indian street food. The owners are extremely knowledgeable and happy to answer questions, so it's great for new vegans or for vegetarians who are considering making vegan their lifestyle choice.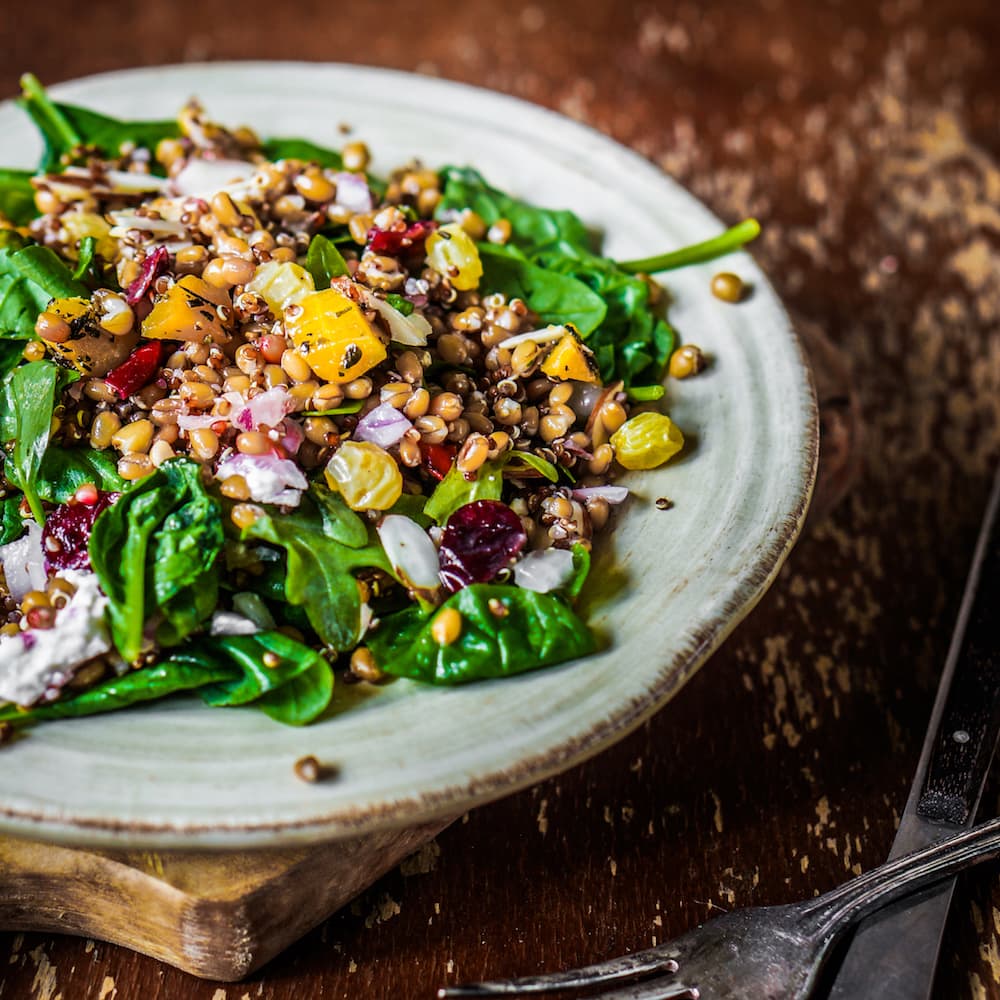 Seedz Café
– Seedz Café has 4.5 stars on Yelp. They have a large menu featuring sandwiches, burgers, Mexican food, and BBQ. Their Sunday brunch is popular, with menu items including avocado toast and a breakfast sandwich that are only available during the brunch. They also serve juices, smoothies, and local craft beers. They have a variety of menu options that are suitable for kids as well as adults. Get there early on the weekends to grab some of their vegan donuts; they sell out fast.  Be sure to stop by their
Facebook page
for some incredible pictures of their delicious food!. They are sure to get your mouth watering.
Sweet Art – Yelp has Sweet Art labeled as a bakery, but their menu includes everything that makes a vegan restaurant great. Their breakfast menu includes vegan Belgian Waffles and cinnamon rolls. For lunch try a house-made sweet burger or Bell Hook's Nachos. Sweet Art's official bakery includes brownies, bars, cookies, and cakes. Some of their menu items are vegetarian, but the menu is clear about which options are vegan. They offer vegan boxed lunch options, making them perfect for take out or as an option for providing vegan lunches for office meetings. Their Yelp rating is 4.5 and there are more than 450 photos for you to check out. They aren't open late, and only serve lunch until 3 pm, so make them a day option.
If you're looking for great vegan meals, starting with this list will give you lots of options. Most of them are sustainable and a few can even be considered fine dining. All of them are reasonably priced.
There are many other restaurants that aren't strictly vegan/vegetarian, but that offer vegan choices, or can make vegan substitutions. For many vegans, this isn't an appropriate or sustainable choice, so I didn't include those restaurants in my list. However, if it doesn't bother you to go to a restaurant that serves animal products, a bit of research on Facebook should give you most of the available choices.
Happy dining.